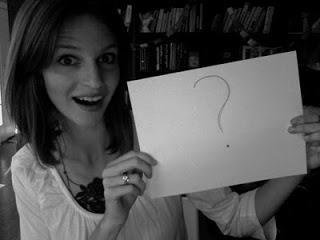 i've put this off far too long… sorry guys! it takes a little longer than my normal posts
and since i'm inherently lazy, it hasn't gotten done.
so here it is! and on a saturday!
do you like being a stay at home mom? do you think you will return to work?
i really don't know anything much different than this… i married steve before i actually finished classes… so since being married i've taken classes and in the last year worked part time (and the part time work is not really the type of work that i see as my end goal)… right now with the kids in school (they were homeschooled when i first came along… not by me… but the hours were random so i was not able to have a real job job) i'm not fully doing the stay at home mom thing since they're gone most days… with that said, i think it was REALLY important for me to find SOMETHING that fulfilled me since my life so quickly went from single college student to mom of four. being a true stay at home mom would've had me totally lost and feeling insignificant (i DON'T say that because stay-at-home moms in general don't have a significant role… i only say that because it would've had ME totally lost since i didn't really value my role as a mom yet since it's not something i planned for or chose persay). i don't think i'll begin a 9-5 job because photography is something i hope to get into in the future… and that's not 9-5 exactly!
what's your favorite place in the whole world? where's a place you'd like to go?
ooh… the best trip i've probably taken is last year's
italy
trip with steve. the way we planned it out was perfect, we got along splendidly, we ate great food, and we were entirely relaxed the entire time. it was magic… not even kidding. but, one of my other places that i've been before i was married is st. john in the virgin islands. i dreeeeeam of chartering a boat and doing the caribbean islands with my family. but seriously, i want to go everywhere… greece, south pacific, norway, sweden, france, england, ireland, argentina, brazil… name a place. i want to go.
how hard was it to become a mother of 4 instantly?
hardest thing i've ever done by far! i talk about it a little in the last chapter of our love story, but it only skims the surface. really friggin hard! luckily i have a good man by my side and really wonderful kids. they were always receptive towards me and i've never really gotten the whole, "you're not my mom!" thing. i think i owe a lot of that to shannon, their mom, who told them while she was in the hospital that she wanted their dad to be remarried as soon as he could. i think she paved the way for me to enter their lives a year later as babysitter and then as more than that. i seriously will thank her for that one day. i think it takes a seriously brave and strong woman to be able to say something like that to your kids.
are YOU going to have any more kids? like you yourself birthing a child?
this was BY FAR the most popular question. well yes, to answer your question, we DO plan on having kids that i actually PUSH out of my womb. to be honest, neither of us were mentally ready to add a baby to our crazy mix for the first few years of our marriage… i couldn't really even imagine it! but i think sooner than later at this point!
what do you think is the key to a successful marriage?
oooh… honesty, not being jealous, humor, humor, humor, and self-sacrifice. i can be selfish and controlling and those are the times when it gets me in trouble.
what kind of camera do you use?
i have a canon 5d, no dammit, i don't. i have a canon rebel xs and i love it. i hope to take a photography class — like a continuing education saturday one or something — at some point. and then upgrade lenses and cameras.
did you move into your husband's old home when you got married? if so did you redecorate it? what did the kids think? how did you deal with it?
i didn't move into his old home — after his wife passed away (not immediately, a few months) he moved to be closer to the college so that when he was at work he wouldn't be so far from the kids… he had over an hour commute before. so, the house was fairly new to them when i began babysitting a few months later. as far as decorating, he did some but not a whole lot so we have added new items, as well as kept some of the things that were both his and his first wife's. the kids have been totally great with the changes (seriously, no issues whatsoever) and my husband has always been okay with changing things/getting rid of things that might've been his first wife's but that didn't fit my style. i think moving into their house just as is would've been hard…
where do babies come from?
this is my sister. she knows. i'm not even going to justify this with an answer (she's a labor and delivery nurse and has a baby – she knows how he got there… and i won't tell you what her OTHER question was… get your mind out of the gutter kate).
would you ever get a tattoo? if so what and where?
yes i would and sometimes i want a nose piercing too! probably won't get either but i've thought about it… if i got a tattoo… i'd get a heart above my underwear line on my back. HA not even.
are you mormon?
good question! i'm not. i'm a christian, but when i say that i wonder if i shouldn't because do mormons consider themselves christians too? i should really know this. i know i have mormon blog friends (and they're awesome by the way), would you guys answer that question for me??? and those of you who want to jump on the comment board here and say, "no they're not," i'm really looking for a mormon to answer the question.
(i had an experience with that in formspring).
i'm new to blogging and i wonder do you ever have nothing to talk about on your blog? also how do you look so darn fantastic with a horde of kids?
oh my my… yes i do have nothing to talk about a lot — those are the days when it's a video, a song, ooooor nothing. and as for fantastic. well well well… i like you. and i'm not sure – i do take time in the morning for myself and my kids are in school, so i really do have the time these days. PLUS i don't take pics of me looking hein and post them on the blog. want me to?
let's hear first kiss story… oops not a question!
well, well, well… it was in 7th grade and at a dance. those days, the ladies talked, one friend would talk to the boy, plan it out so that he'd ask you to the next slow dance, and then come back and confirm. sooo incredibly cheeseball looking back, but that's how my kiss v-card was lost. it was to 'my heart will go on' too – couldn't have been more perfect as i was obsessed with titanic at the time. so practically in front of all the other dancing fools, i kissed for the first time, and i had a big crush on him too so i'm sure i was quite pleased.
what did you study in college? did you finish your degree and if so, do you feel like you're using it?
ah, i was a double major — english and religion and i wouldn't say i'm reaaaaally using it. well, i write on this 5 days a week (usually) so let's call that using my english degree. yes, certainly! hahaha.
how is it when you hang out with your friends from college particularly married ones? my husband and i met in college and often see other couples we were in school with but i can imagine the conversations are quite different when your husband is a professor.
good question… well it's pretty normal as i have some great friends and steve is really personable and not at all crotchety. so, we're basically all buds and it doesn't feel odd. maybe those who don't know him as well think it is odd or at least that it will be but i think they soon discover, it's not!
why did you start blogging? has there been a point when you've felt like stopping? if so, why?
i started in august of 2009 because i thought it'd be fun and something to do. soon after i saw stephanie nielson on oprah and went to her blog. i realized blogs didn't have to just be a way of keeping your out of town relatives up to date on the goings on in your life. then i got really into it because nienie's was so creative and visually interesting and funny. it wasn't just "this is what we did today". that was pretty much the start for me. i have thought about stopping though not too seriously. i really like the community i've met — some who i really consider friends of mine — and it's been such a good experience for me.
when you and your hubs were dating, was the age difference weird for you/your family/your husband? how was it for the kids? were there obstacles when you decided to get married? was it hard moving into a family that already had traditions/decorations/habits?
the age difference was weird for everyone i think — at first anyway. it was definitely weird for me… more the knowledge of it than anything because he doesn't seem much older than me as far as normal life goes. we got over it soon enough. the kids hardly even realized there was one — they were young and naieve and probably didn't really care. now they're just used to it. moving into a new family was definitely tough and in large part because they'd already lived without their mom for over 2 years–she certainly had certain habits – good ones – enforced like washing hands, eating healthy, cleaning up after yourself… but because it'd just been them and their dad (who was mostly trying to keep his head above water) a lot of those things had been pushed to the wayside. in some ways we had to start at square one and that was a challenge. particularly my attempts to change a 13-year old's eating habits (when it was only pizza and spaghetti before me) were not always welcomed!
if you had to only choose one blog to check for the rest of your life what would it be?
i seriously seriously can't answer this. gah, sorry. questions are no fun to ask if i can't come up with an answer, huh.
what's the best part about being married to an older man? what about the worst?
well, he's got experience… in marriage/finances/life/parenting/etc. that can be a huge benefit but there are a few ways that can be bad too because he's sort of got his thing going that's been working for him/has him set in his ways and perhaps it's not the same way i would do it… trouble. as for the worst? i can get uppity on whether he's exercising and eating well because he's got a few years on me so i want to keep him in top health, but that's about all.
phew. thank you all for the questions. this was fun.