In my humble opinion, anyway…
And the nominees for Best-Dressed are…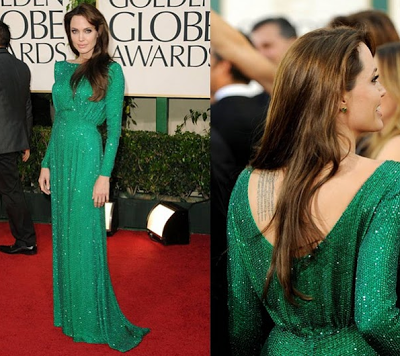 Girlfriend always looks good. Always. And is it just me or do you too want the cameras to just stay on her and Brad for the entirety of the show?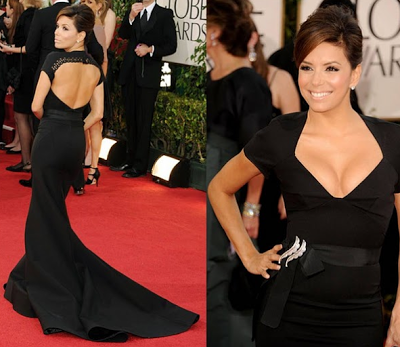 So cute on her figure… cool neckline, cool back. Can't ever go wrong in black either.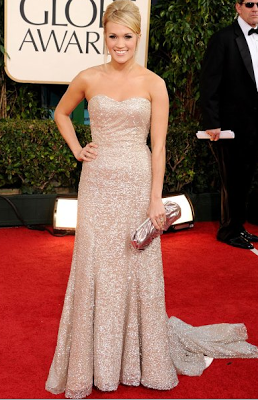 Beautiful, champagne, sparkly… always a winner.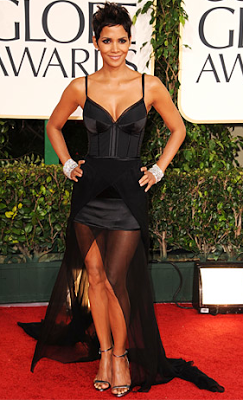 Sexy, corsette-y, black, GREAT.
Honorable mention:
Natalie Portman, Scarlett Johannson (but I wasn't digging Scar's hair) & January Jones.
And can someone teach me how to do old-fashioned hair like J.Jones' had last night?
See below.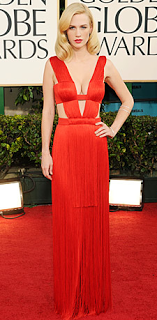 And the nominees for worst-dressed are…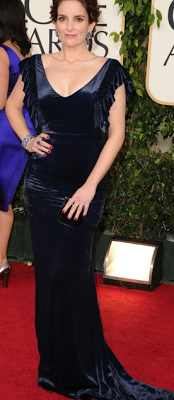 Sorry Tina, I do not want to go to there.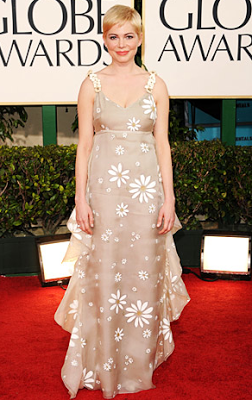 Awwwwful. Hate it. Sorry Michelle.
Honorable mention:
Julianne Moore, Helena Bonham Carter (but I'm not gonna lie, she's quirky, I like her, and I don't think she's trying to get on the best-dressed list), & Christina Hendricks (I like a lady in red, but I wasn't digging the giant flower-on-shoulder).
Your opinions?