I don't do crafts and I'm not an artistic person and stick-figures is about the best you can get out of me. But, inspired by a few websites (Nie being one… gosh, obsess much?) I made my first silhouette! Me! A craft! It's a Chrismahanukwanzakah miracle!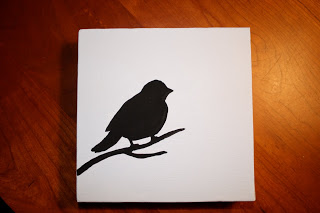 The outside is actually a light blue but the picture doesn't show that.
It was fun and by gosh I think I'll do more!!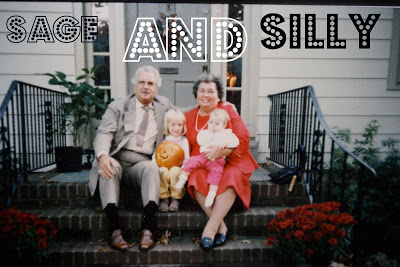 This got me and sister, Kate, the one with the pumpkin, talking (that's us on the steps of my old house with the lovely Mom-Mom and Pop-Pop; Mom-Mom made a mean peach cobbler and had the perfect bosom to curl up to for a nice, long winter's nap). Kate is artsy, and she is sage, and she is also silly (best of both worlds). I am mostly silly, a little sage. So, stay tuned.