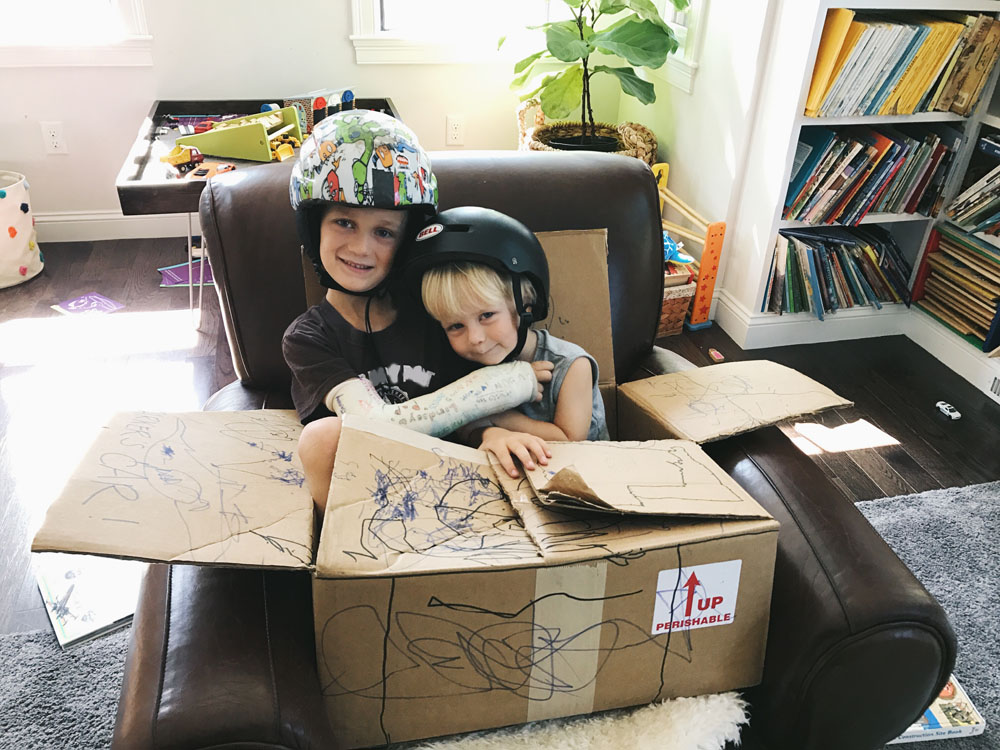 01. the man at the coffee shop this morning who said, "how are you?" when i answered and then returned the question he said "i'm good. i'm always good. you are what you say you are. keep your expectations low. it is up to you." free counseling and an iced coffee? i'll take it. thank you, barista man.
02. the song "maria shut up and kiss me." it's got such a fun beat and i just love willie nelson's voice. it's a feel good song.
03. all the painting we've been doing the past four days. went to target last week for back to school shopping with william, lindsey, parker, and anders. i always go through the craft/art stuff thinking, "this! this will be the thing that will capture everyone's attention." (often a fail, but i didn't have to tell you that) grabbed some crayola paints and lindsey, parker, anders and i have been sitting and painting so much for the last few days. it has a calming effect and i have loved it. i even find myself sitting down to do it by myself. (for those who saw them on IG stories and asked, here they are! just the cheap crayola ones but they're actually sort of awesome?)
04. the way, every time i leave, anders says, "come you! come you!" because he wants to come with me wherever i am going. it is so cute. and when i say, "oh! you want to come with me?" "yah, mama!" in the happiest little voice.
05. parker gets a waterproof cast this week (!!). let the summer fun commence!
06. game of thrones, season 7. maybe putting this on a happy list isn't entirely appropriate as it STRESSES ME OUT TO THE MAX but i also have decided, without a doubt that, after the beyond the wall episode, it is one of the best shows of all time. what else is on this list? probably breaking bad and parenthood for me. maybe lost, but it lost me a bit at the end. oh, and i'll always love friday night lights. especially the first few seasons. but oh man, the last game of thrones episode. it's the first one that's ever made me cry.
07. this cookbook from houghton mifflin. the recipes are amazing. they look amazing but they all include healthier ingredients like almond flour and maple syrup instead of sugar. can't wait to try lots of them. the pictures are awesome too.
08. when those two above play creatively. i got a package last week and they spent a good chunk of time decorating it, gluing pieces of construction paper to it, and then getting in it and asking me to push them off the chair into a pile of pillows (helmets on. safety first, always). believe me, tv is on too often (magic school bus! brings me back to the days of ms. frizzle and both boys really like it), but i'm just not taking pictures of that 🙂
09. solar eclipse, man! eclipse or no eclipse, i have never been able to look at the sun until yesterday with the glasses we got and that alone was so cool.
10. this incredibly cozy looking outfit. does not mean i'm ready for fall though. I'M NOT. i feel like i'm being pushed into it though with all this back to school stuff and halloween stuff already out in stores. enjoy the present!!! i need to practice that. (but i can also enjoy that slouchy cardigan.)