Have you seen this movie?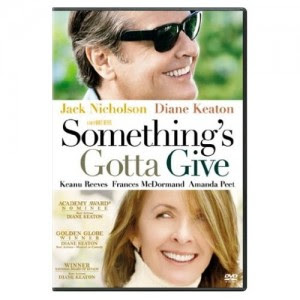 I have and I really like it. Diane Keaton–class act. Jack Nicholson–can't go wrong. Amanda Peet–fabulous teeth. Keanu Reeves–ehh, I'll take him or leave him. Gorgeous home in the Hamptons–yes, please.
When my Etsy store takes off, which I'm thinking is going to happen any day now, really, it's simmering, just waiting for blast off, then I might treat myself (and my family, of course) to a home in the Hamptons just as nice as the one Erica Barry (played by Keaton) lives in (apparently I'm not the only one with this obsession).
And, if you're good, I might invite you for a weekend. We will drink pomegranate martinis, eat fresh bruschetta with basil and sauteed vegetables and fresh shavings of Locatelli cheese, and listen to Astrud Gilberto and do yoga on the beach in the mornings to our heart's content.
Then we'll fly across the country and spend the remainder of the week in Cameron Diaz's "The Holiday" home. Deal?
It's a plan.