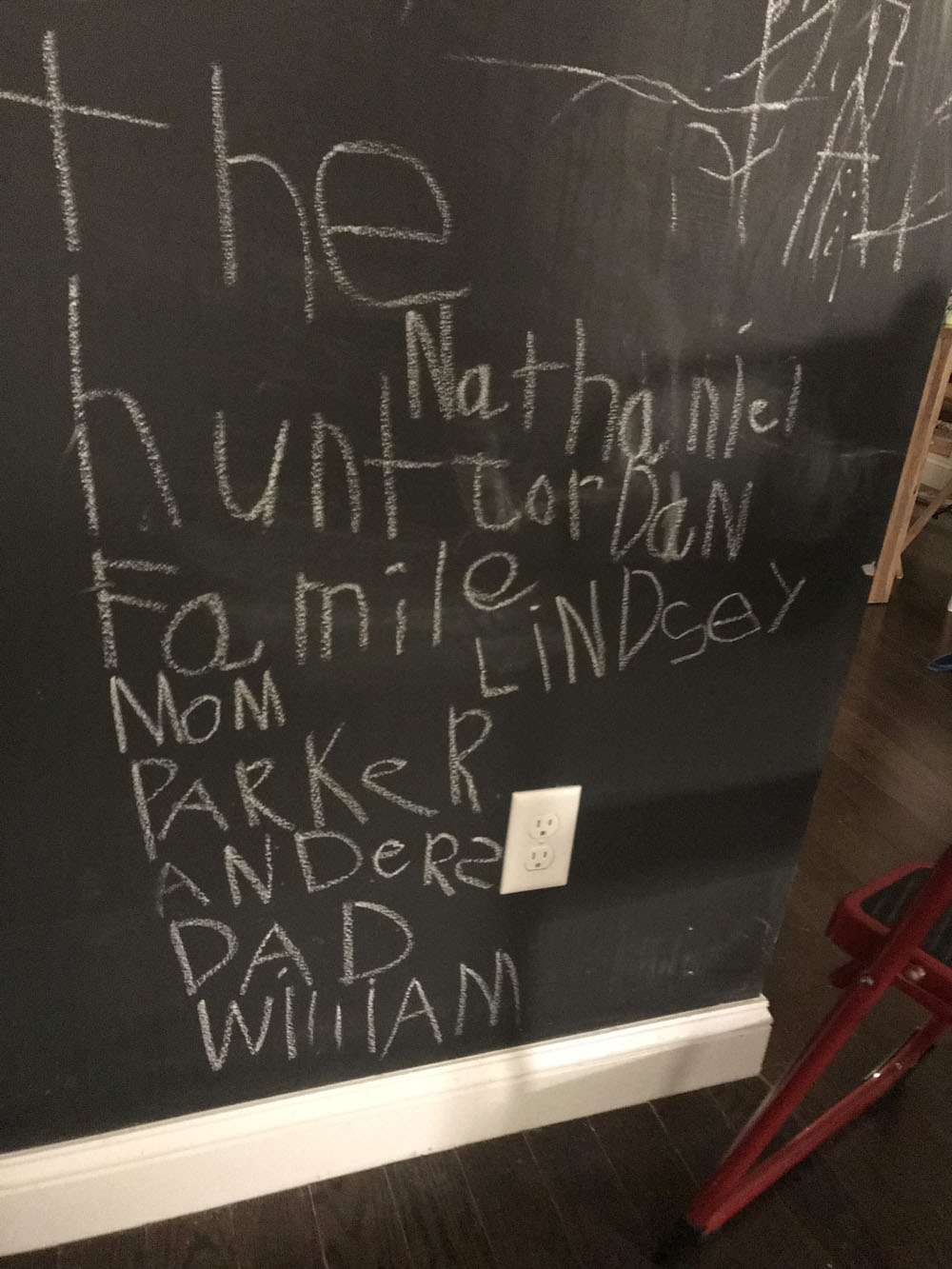 It's the weekend! Kids are still on the mend, so we're going to be chilling out around here mostly. Steve is going to see The Greatest Showman–again (he literally saw it for the first time yesterday)–because he loved it so much. And then… SUPERBOWL!
Also, Parker did this on the chalkboard wall mostly by himself–asking me a few spelling questions along the way–and I thought it was so sweet.
Some notes for the road…
Are you a responsible recycler? (Also, can we all please, please stop buying plastic bottles from now till forever?)
This article about the "Mom Internet" was really interesting. And worth a deeper discussion–or maybe you're all feeling like it's being discussed to death right now. I get that too. (Also, while blogs come under scrutiny too, I think Instagram is much more guilty of perfection and it's why I will always prefer blogging to Instagram and suggest everyone keep reading the blogs you love!). (Thanks for sharing, Elease!)
I am in love with this photo display idea.
I love the colors in this suit.
Thai Buddha bowls. Yum.
I'm going to read this book before the movie comes out!
This old post made me laugh.
All three regimens, paired down at a better cost. (My favorites are combos of the Nourishing and Rejuvenating!)
I love this bathroom.
Have you guys seen this? It gave me a chuckle.
I could do without all the red, but those views!!!
Have a good weekend!