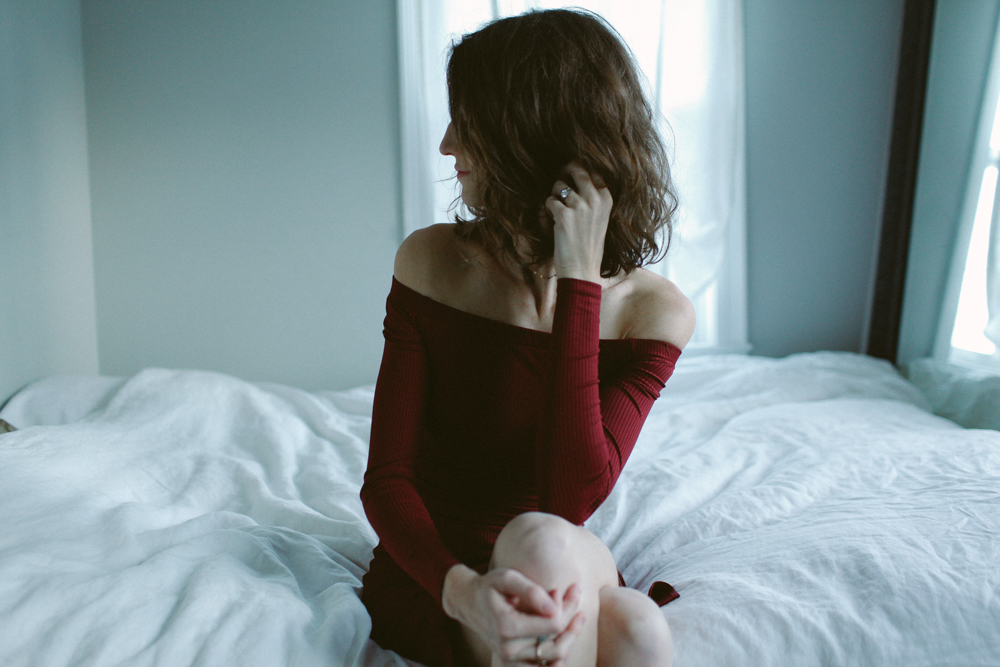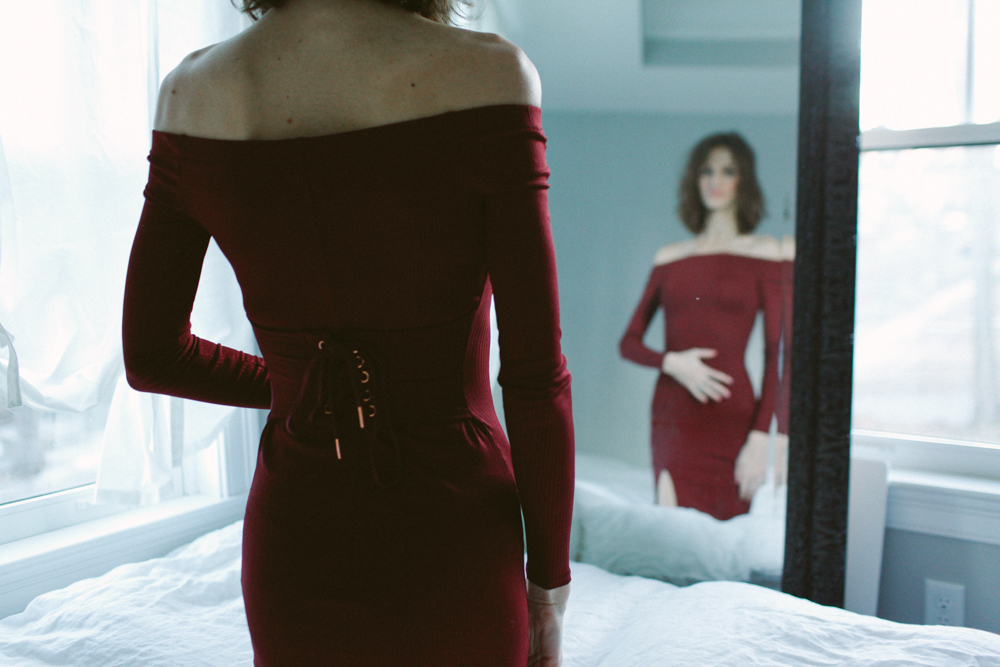 Valentine's Day is around the corner and, as I've said before, it's the only redeeming thing about the whole month of February in its drab, winter-drags-on, germs flying, gray all day way. So until warmer, happier, brighter times are upon us, I think it's appropriate to celebrate the day to the fullest. The haters who call it a Hallmark holiday, step aside. You don't know what February (and March and sometimes even April) are like for us New Englanders. WE NEED THIS. So let's talk dresses.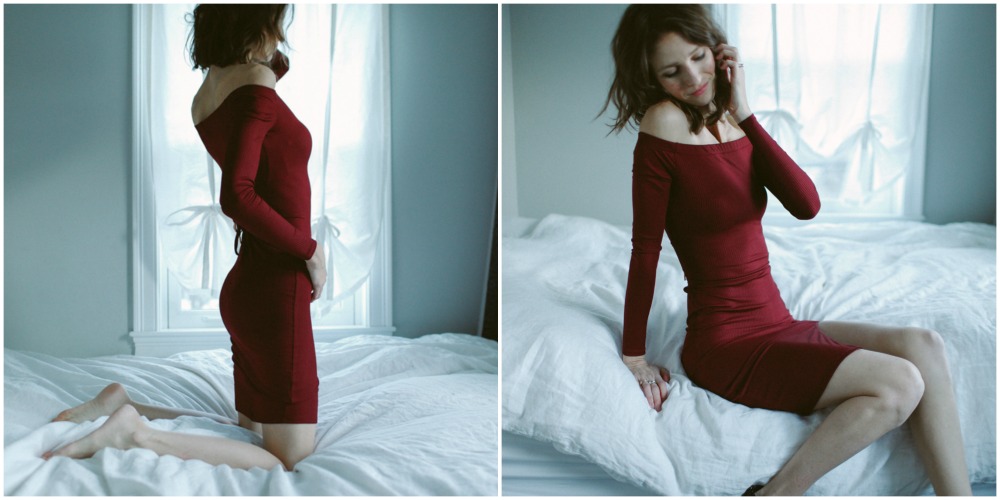 See? Too cold to even go outside for a legitimate outfit post. In a dress like this? Forget about it. I'm stuck doing them in my home from now till God knows when. Did the groundhog see its shadow or not? I don't even pay attention anymore.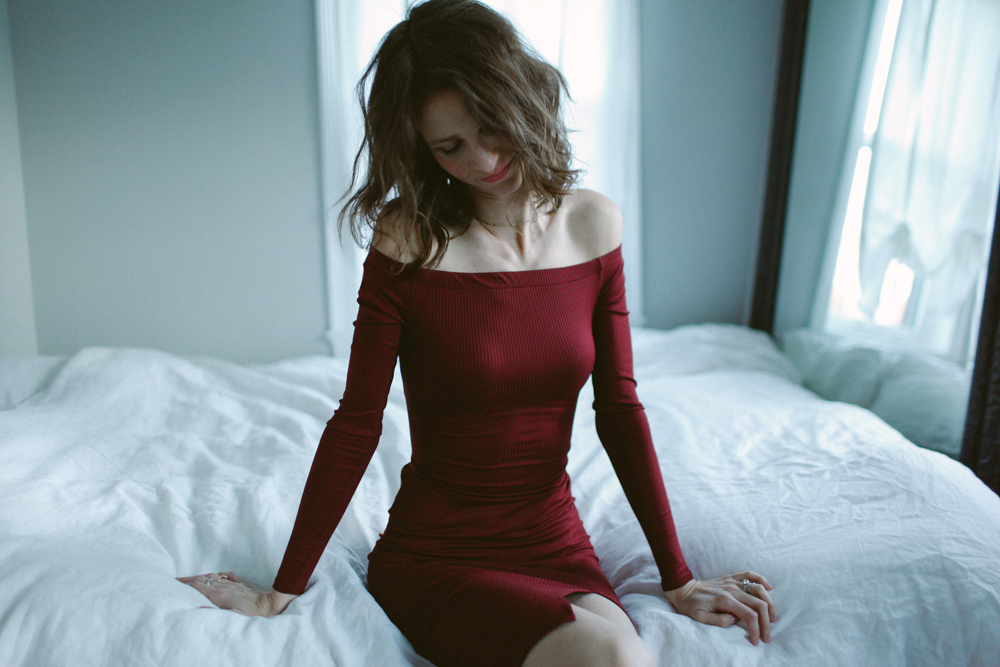 This is definitely a more va-va-voom, here I am Valentine's look than I'd typically go for but here we are. Steve loved it. So, if you're the dressing for your man type (I'm generally not, which when typed like that gave me pause. Should I be sometimes? Are you?) maybe this is your dress. ($50; also worth noting, the corset came tied in the front but I preferred it in the back and it was easy to switch.) And if it's not, here's some that may be.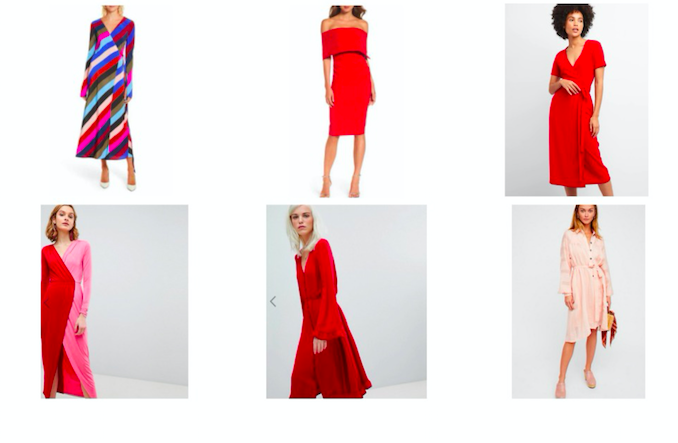 silk wrap dress (i'm in love with this one; not in love with the price tag) / popover midi dress / midi wrap dress (such a good option and would be a nice throw-on dress year round) / red and pink wrap dress (i mean these colors! i had to include it!) / button through midi dress / shirt dress
What are you doing for Valentine's Day? We're going to go out on a date, but probably a week late or so! The weekend before and after are busy for us. Are you married, seeing someone? Do you celebrate? If so, how?