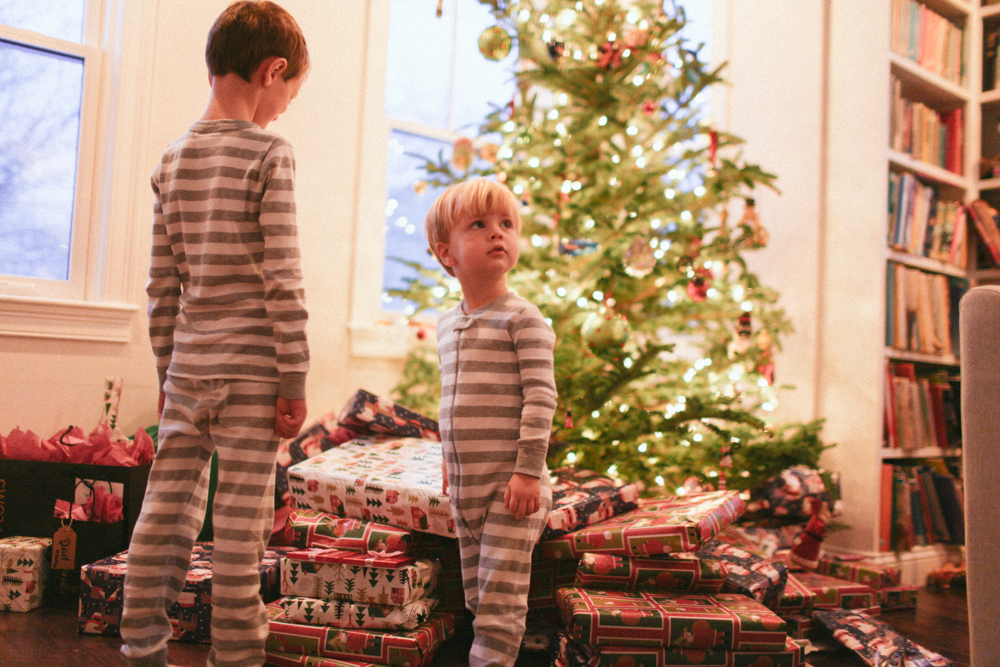 I need to take a moment to pause for Anders' cheeks. Oh, how I could eat that kid. Okay, moving on. Christmas morning! Everyone was home, Steve and I stayed up too late wrapping (when will I learn to wrap presents as they arrive instead of all at once on Christmas Eve?), and we went to a sweet Christmas service complete with a short children's performance.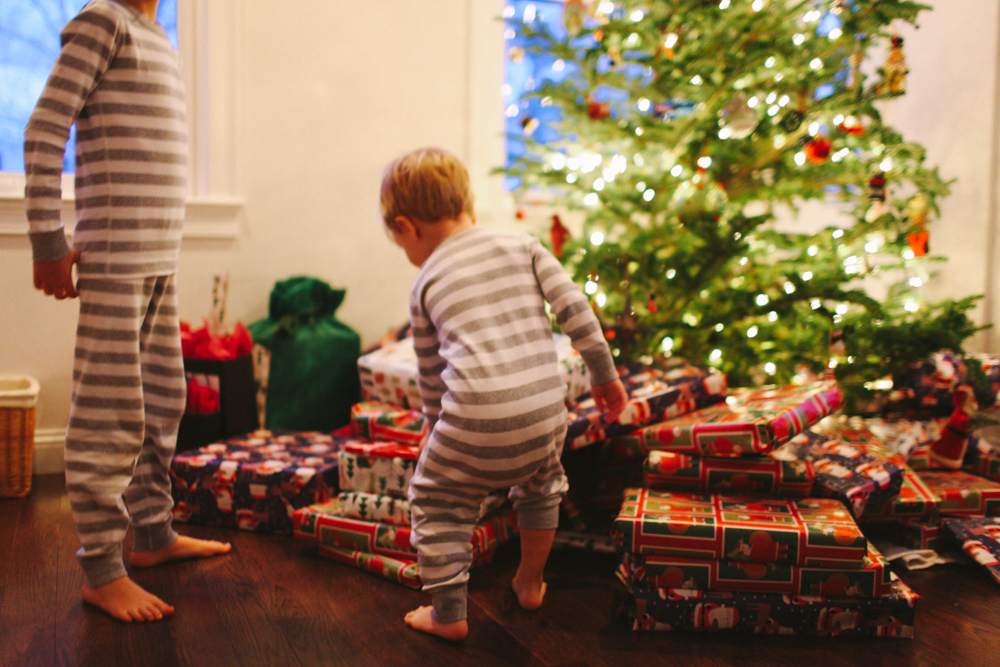 Got the kids to bed and then eventually got there ourselves. The next morning, Anders knew exactly what particular morning it was, started frantically talking about Santa Claus, and had zero patience when it came to waiting till others were awake before going downstairs. So, all his big brothers and sister were woken by 7 am for presents. It was still dark! They were good sports about it.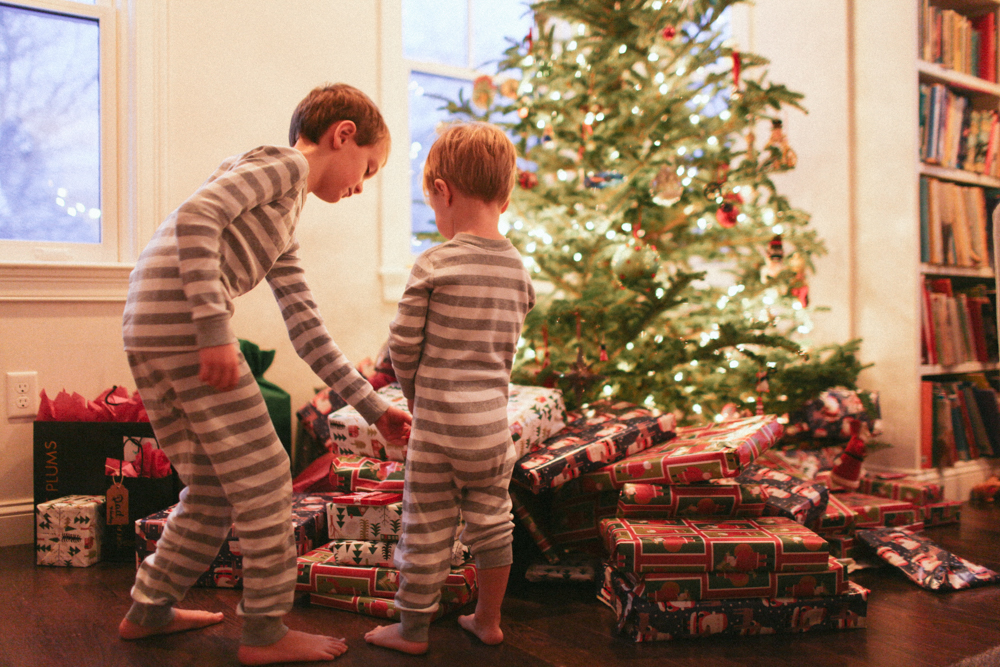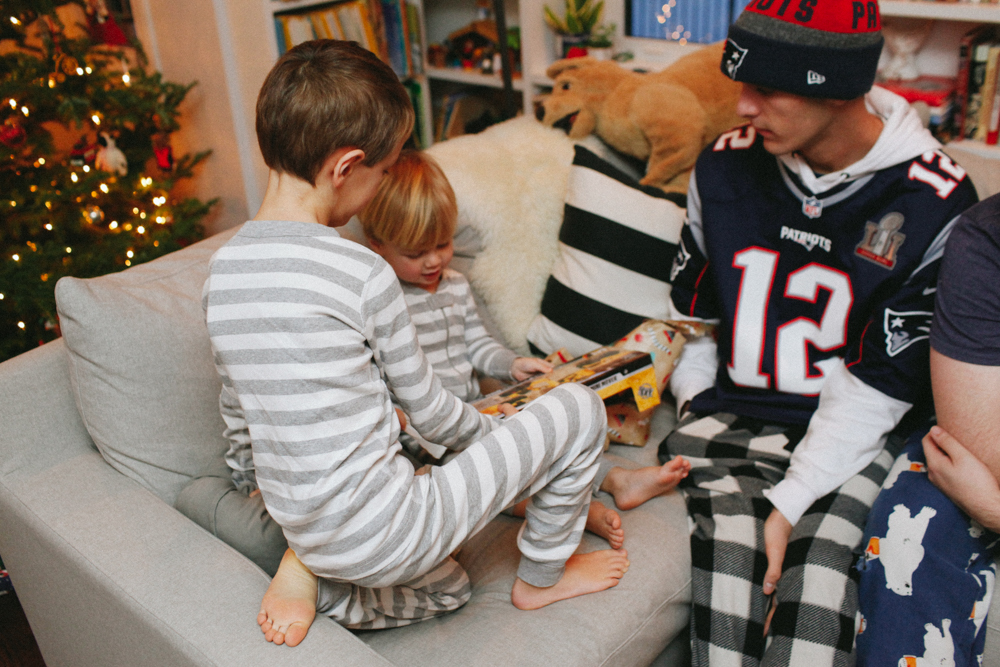 They all waited, as always, at the top of the stairs until they were officially allowed downstairs. It's a hard and fast rule! Then began the presents. We tried to do it one by one–mostly succeeding–because otherwise it's just over too fast and no one saw anyone else's presents. One of my favorite parts of all of Christmas? Probably Anders' delight at each and every present he got. Complete with gasps, and then total satisfaction while he played with his most recent. He didn't need anything else!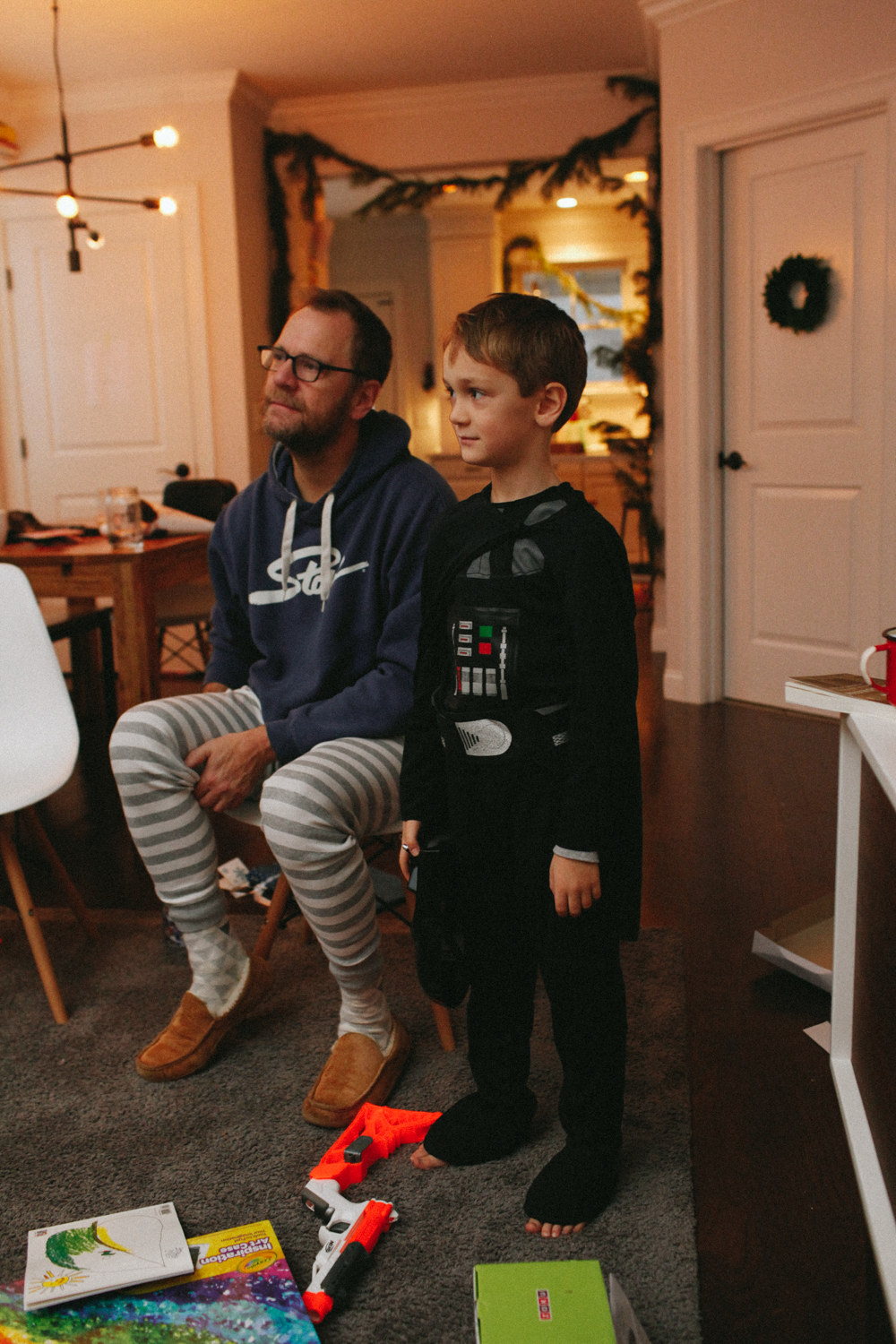 Parker's favorite toys were a Black Ninja costume (that I scored at Target for 97 CENTS IN THE HALLOWEEN CLEARANCE), his Nerf Sharpfire, and Magic Tracks.
Nathaniel got Parker and Anders this big art set which was such a good gift. Parker has since opened it many times to doodle at the kitchen table.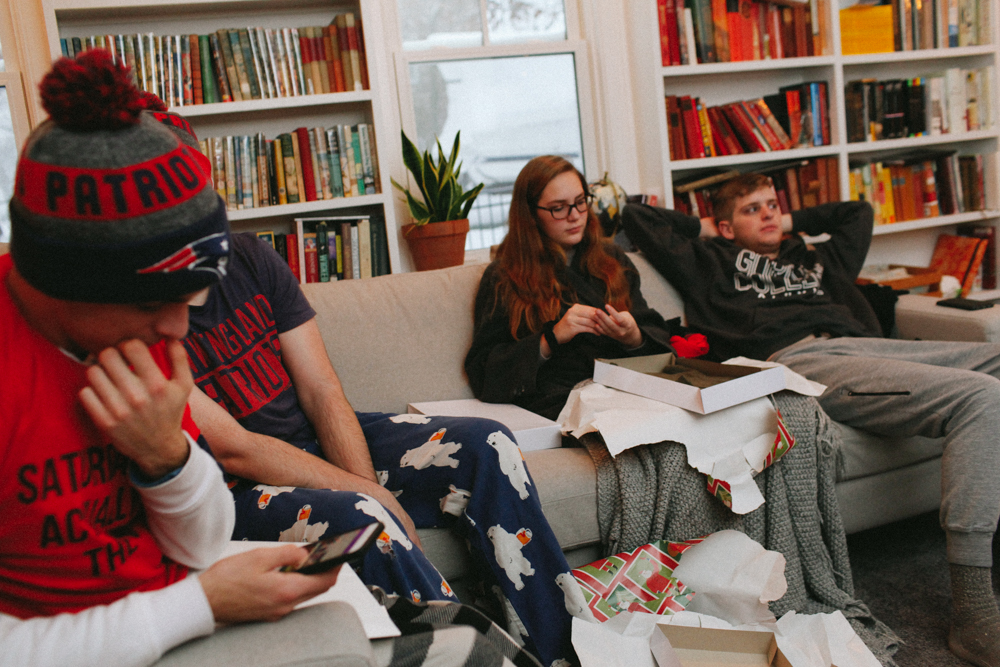 William has this (obnoxious) flag that says "Saturdays are for the boys" (where did this phrase even come from?) so Nathaniel got him a shirt that says "Saturdays are actually for the girls." Maybe my favorite present exchanged on Christmas? Nice work, Nathaniel.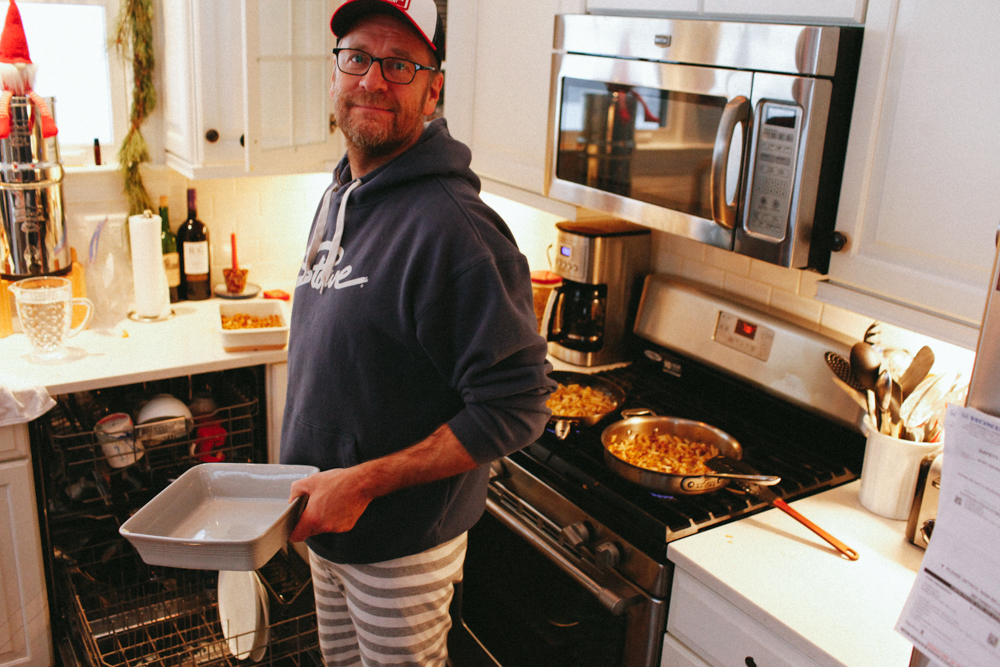 Steve cooked breakfast! Eggs and hash browns and bacon.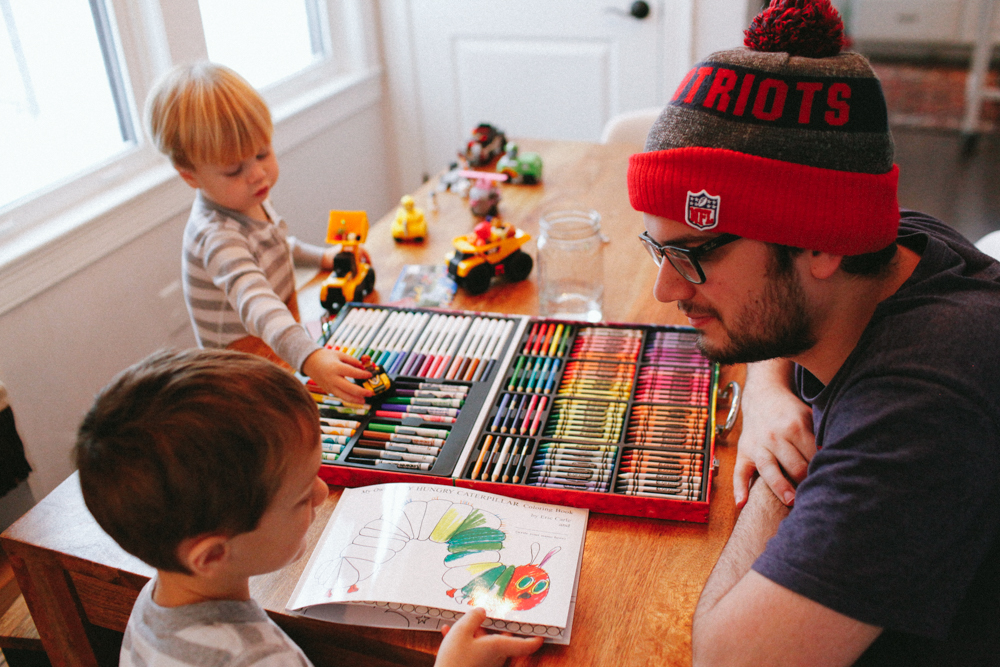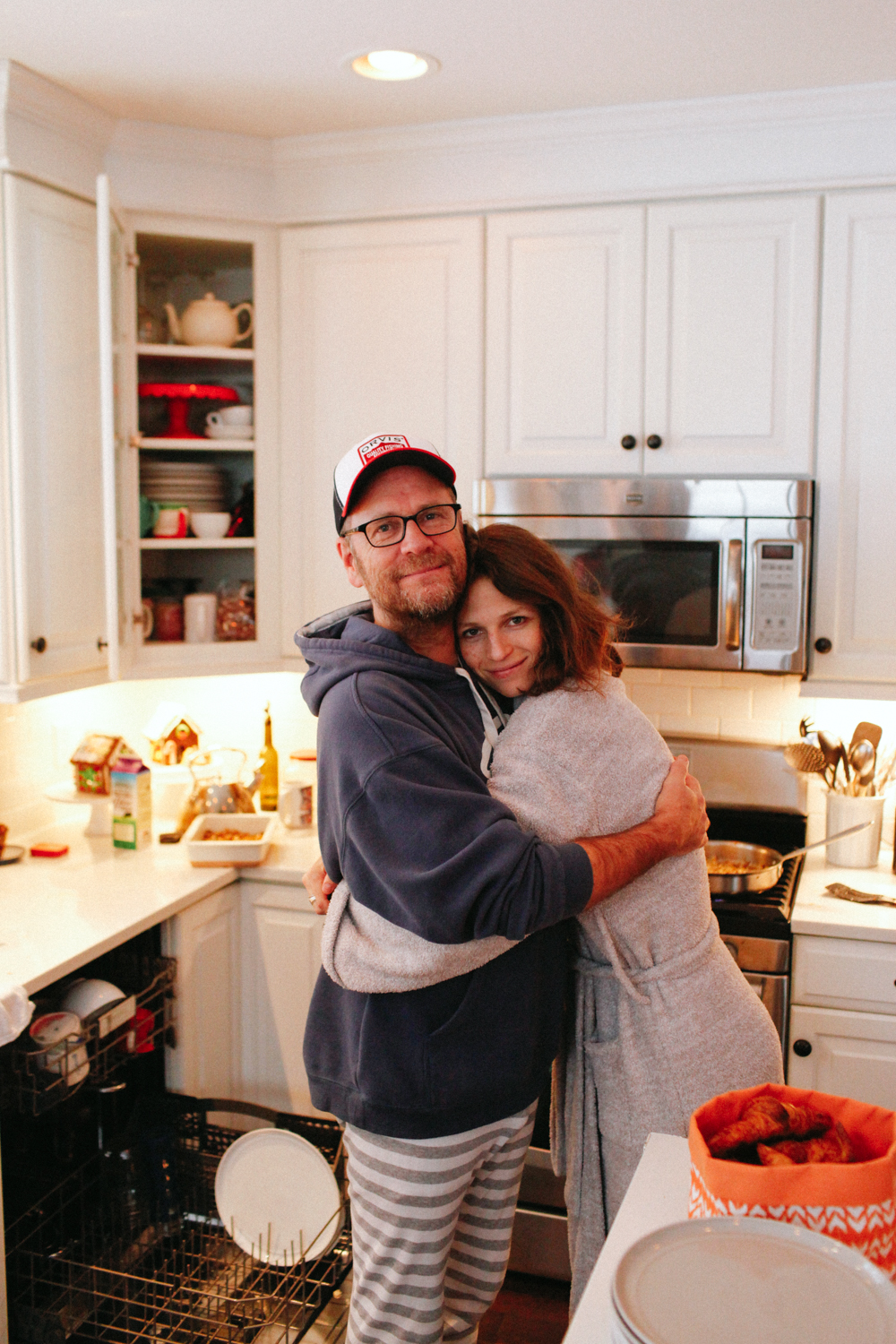 This is officially the only picture of me on Christmas day. I really failed, didn't I? For dinner we had a pot roast, cheesy potatoes, and brussels sprouts. It was so good.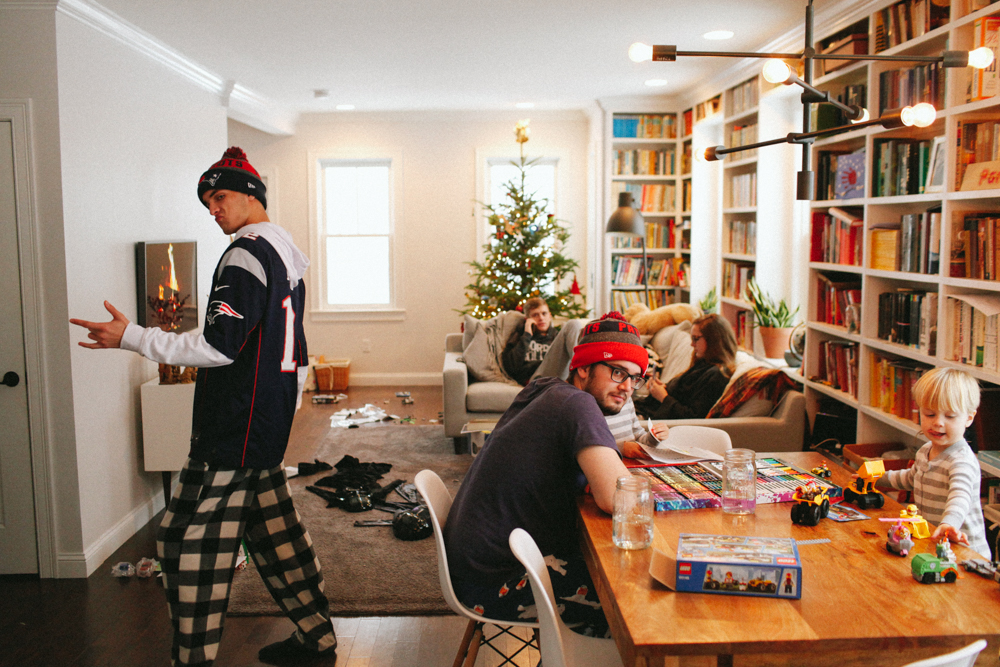 Oh! And we had snow most of the day. And a Netflix fire going. (RIP old house's fireplace!) If that's not a pretty perfect stay-home-all-day Christmas than I don't know what is.
Now a December video. From cutting down our Christmas tree to Christmas morning. What a full month it was!

Favorite/most ridiculous parts of the video: William poking me while I was trying to video Steve untying the tree; Lindsey having absolutely no interest in being video'd; Parker saying, "Yes. A lot," when asked whether he liked decorating gingerbread houses; William getting beaten up by his brothers with "Love lives here" on the chalkboard behind him; the general chaos and confusion and love on Christmas morning.
Happy 2018, friends!