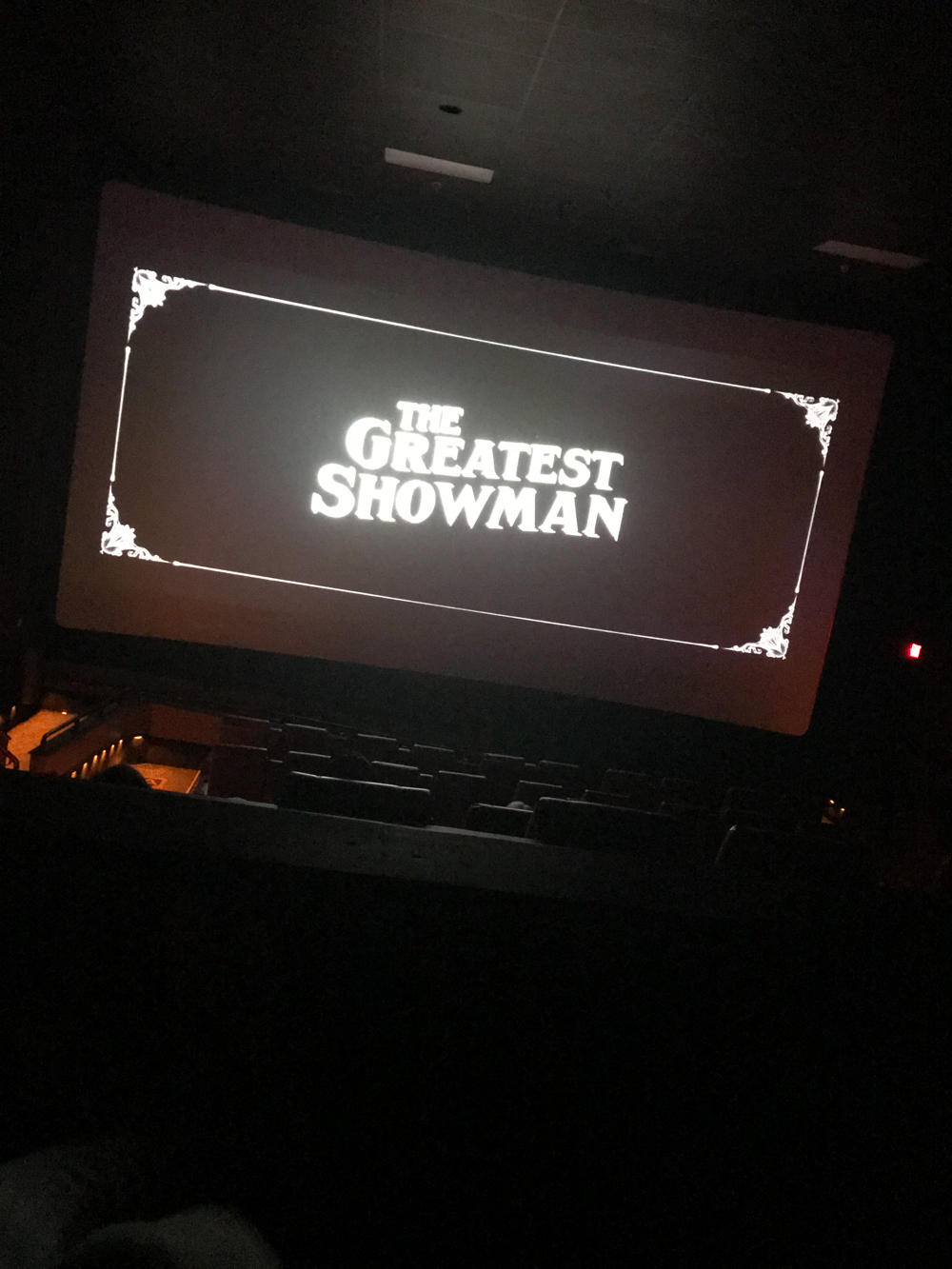 My MO any time I'm moved… by music, by a kind deed, even by a commercial… is to cry. It's just what I do. It happens often. So, here I am (a few weeks ago), 7 minutes or so into A Greatest Showman, and I can already feel the tears building. The little boy singing! I was done.
(Side note: In doing a little reading after the movie, I know Barnum may not have been the most stand-up guy always (the movie is loosely biographical), and I also had moments where I was questioning whether I felt like his character in the movie was a little more exploitative than he was actually cheering for the underdog, so let's just get that out of the way. But, by the end of the movie, it had come full circle for me and now here I am writing a post about it because you must see it.)
It was a cold Saturday and not much was going on, so I took Parker to the movies. We both love our one-on-one parent-child dates, and to the movies? The best. Anyway, this movie. The music, the cinematography, the acting, the dancing. It's a really beautiful film (and I'm also all about Hollywood making more musicals. I support this movement!! Another side note: you heard it here first, Aladdin is going to be made into a major motion picture musical similar to Beauty and the Beast was this summer; I can feel it in my bones.). But more than that, The Greatest Showman is inspiring and moving and had me crying multiple times. Am I being too intense? I can be intense, guys.
As soon as the movie ended, he says, "That's my second favorite movie. Swiss Family Robinson and then The Greatest Showman."
We got in the car to drive home and began listening to the soundtrack immediately. A Million Dreams has really, really, really got me (all of us) wrapped around its little finger. And that Ziv Zaifman is going to be a big star (his voice!). And since then, we've all learned the lyrics, Steve has even blasted it with the lyrics pulled up online as he sings along (and he hasn't even seen the movie!), and Parker stands on the couch and belts it out really feeling it. As for me, I came home, put it on headphones, went upstairs, and immediately journaled to Parker about how I want him to discover what makes him happy, excites him, and pursue it, even if it's not a popular choice, even if it's something that makes him timid, embarrassed. To find joy despite circumstances. How, perhaps more than anything in life, I want him to be kind, empathetic, to meet others in their brokenness, to be vulnerable with his own brokenness, and to love one another through it. (I'm an emotional-journaler. Always.)
See? Intense.
All that to say–see the movie. Tell me what you think. I hope you're moved by it like Parker and I were.
And this song! Listen, live it, love it.