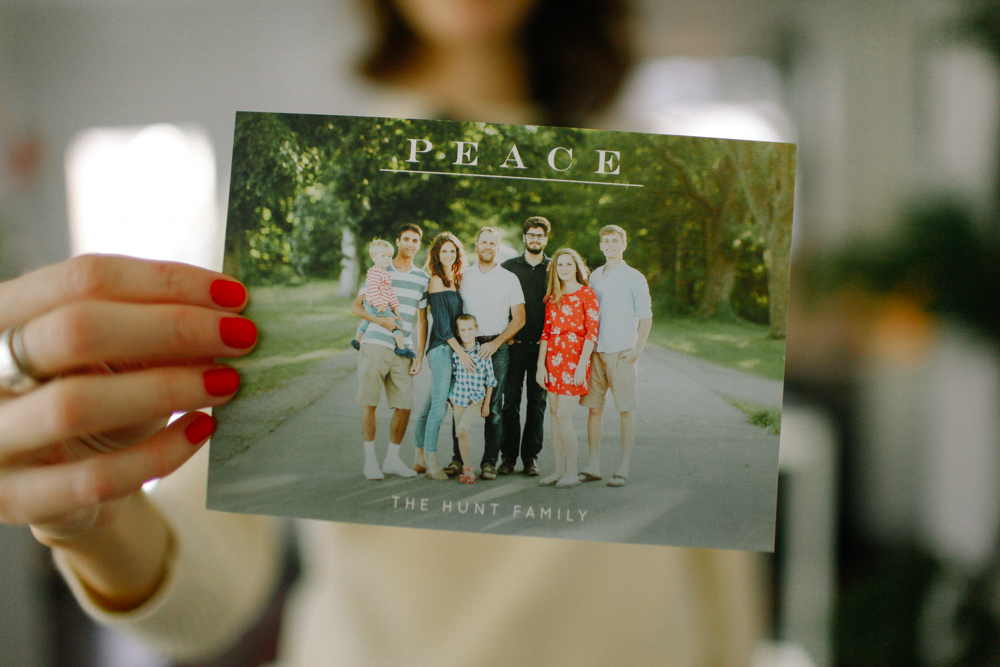 When your family is as diverse as mine–and by that I mean kids of all ages some of whom are already adults and living outside of the home–it's so tricky to get family photos. The very same reason makes me even more determined to get them, especially before Nathaniel or Jordan gets married or has a job potentially take them further from home. I want several more family photo shoots in the coming years! This is only the beginning! Okay everybody?!
This post is sponsored by Minted.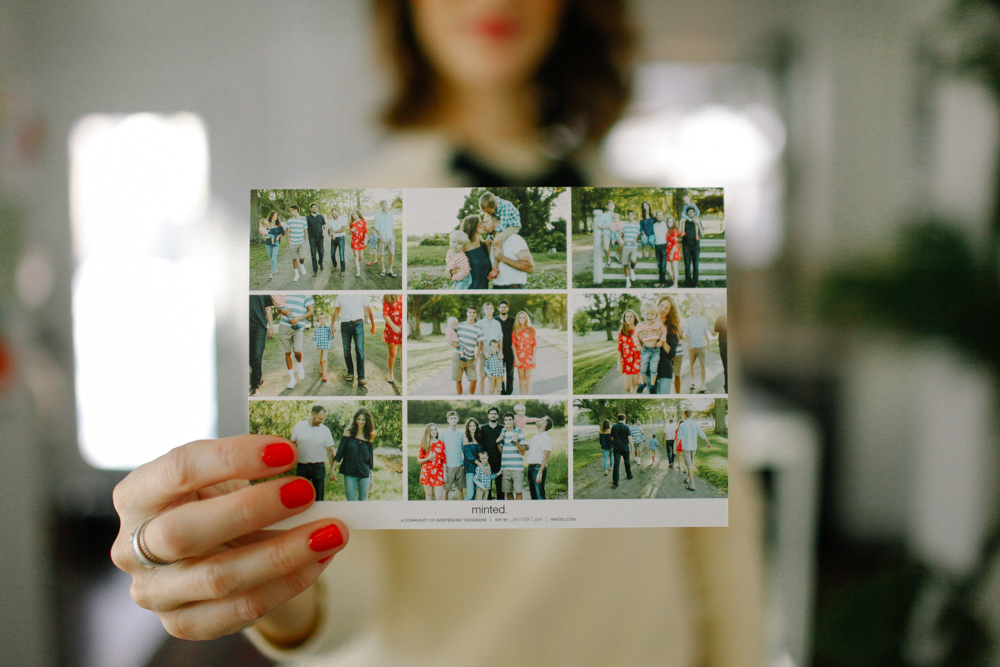 A few days before these pictures, you would've found me frantically running around the mall grabbing things in the sort of red, white, and blue color group. I didn't want to do too matchy-matchy like I've done in the past but I wanted it all to work well together (and not tell everyone to wear whatever because who knows what that would've looked like!). So I bought some different things, laid it all out on the bed, face-timed my sister Kate, and decided together that it worked. Done!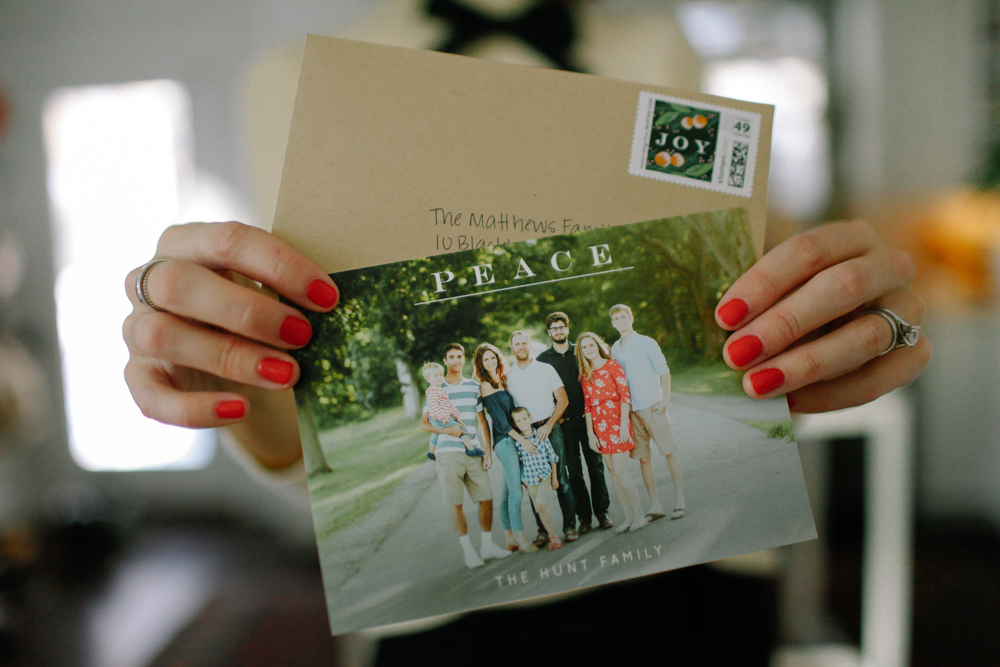 Of course, I called on Mark Spooner to take the pictures because he is just so crazy talented (and also will make you feel totally at ease–major bonus to already being such a pro behind the camera). So we arrived at a farm not too far away and got so many gorgeous shots done that come Christmas card time, choosing a few was no easy task (which is why you're inundated with many! Hunt! faces! on the back of the card).
Minted has been a favorite place for Christmas cards for years now. I've sent cards for, I think, about 6 years and most of those years have been Minted cards. They have so many beautiful designs from classic and simple to quirky and creative and there is something for everyone there. Literally.
I went with this one entitled classic and serene. I changed out Merry for Peace and moved it up because of the picture's format. (Sometime I wonder if the Minted designers mind that all the edits are available? I for one love it! But I always whisper an apology for editing their design!)
Another cool thing about Minted is that on the homepage of all the Christmas cards, you can upload your chosen Christmas card picture so you can see them all with the picture you chose (exhibit below!). It makes choosing one so much simpler.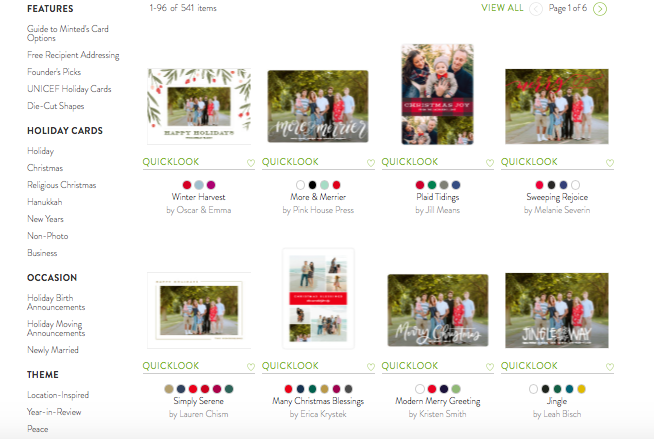 I also love the fact that you get a set of real eyes on the design before it goes to print. Someone who can check that everything is spaced correctly, etc. And add to that, curved edges, scalloped edges, a collage on the back or room for a little letter, brown Kraft envelopes (my favorite), or white. And then all the stamp options! Are you kidding me!? I was a little bit like a kid in a candy shop when I saw the stamp options.
Every year I question whether I'm going to do them, and every year our list of addresses gets a little longer (this year I sent around 150 cards!) but I can't quit this tradition. It's my favorite and a quick Facebook update just will not replace it for me! This year I cleared off the kitchen table one night, laid everything out just so, put The Holiday on (one of my favorites), and got to work addressing. I'm actually sort of addicted to the process, if I'm being honest. Now to work on Steve writing a Christmas letter for next year's card…
Thank you so much to Minted for sponsoring this post and to all the Minted designers for the beautiful work you do.