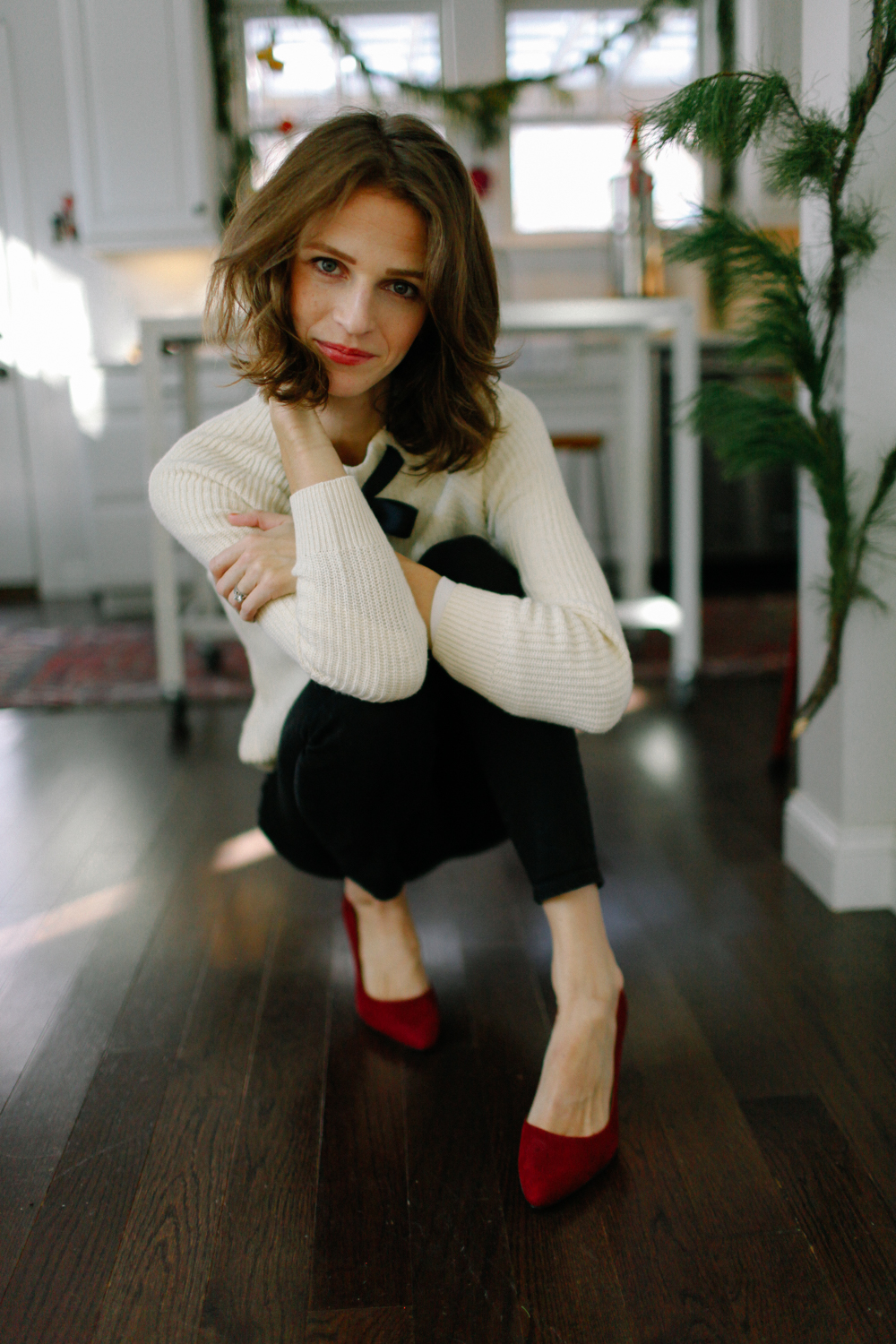 sweater (with a bow!) | pants | heels
A list of a few things I'm loving right now from a favorite lipstick to a pastime with the boys. What are your favorite things these days?
01. This lipstick in rose. It's what I'm wearing in the picture and it's so nice on. Not matte. Very moisturizing.
02. The Crown. Cannot wait to watch season 2. Have you watched season 1 yet? The acting is excellent. Watch if you haven't!
03. Reading to Parker; We've finished The Lion, the Witch, and the Wardrobe (I highly suggest it for your 6+ child. Some chapters are harder to read, but it's made for some good conversation and C.S. Lewis is the most beautiful writer. Aslan's character seems to simplify religion so much for me.) Now we're onto Harry Potter. I think we'll return to the Narnia series though (The Horse and his Boy is a Hunt favorite).
04. This spray for volume. It's the best. Gives your hair some texture too, and massaged into your scalp, it gets my hair bigger than other things like this. (I'm always on a quest for big hair. Remember this?)
05. This playlist. I made it a few years back and it's sort of my official Christmas music playlist. Tell me what you think.