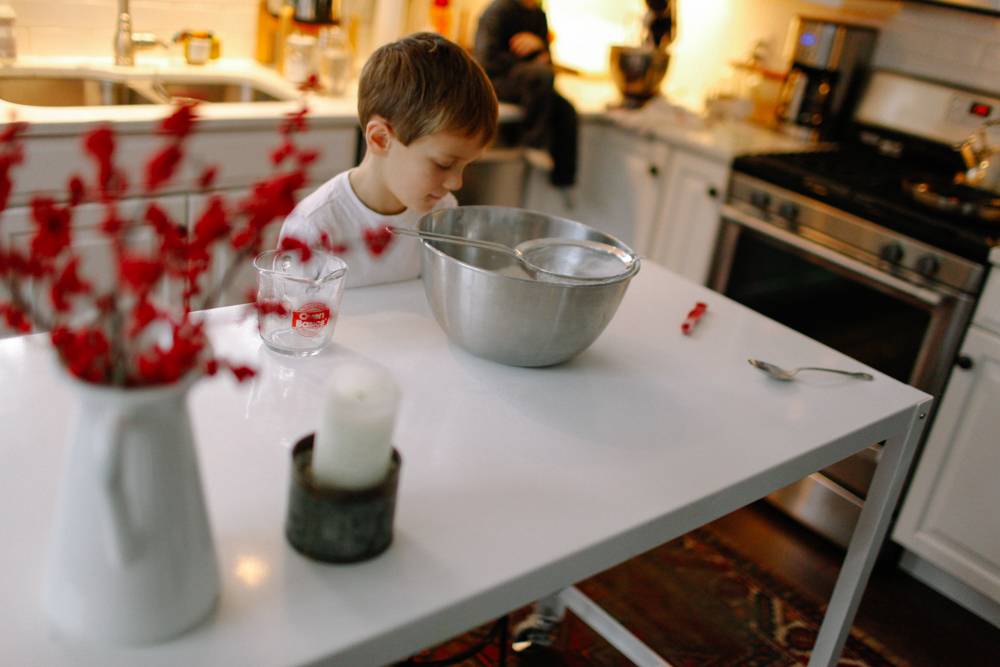 We made sugar cookies the other day–a Christmas tradition!–and I didn't follow my normal recipe but instead very much struck out on an Alton Brown recipe. Probably my fault, Alton, not yours. But anyhow, who messes up sugar cookies? Me! I do! Nevertheless, the boys loved using their car cookie cutter, and all the rest.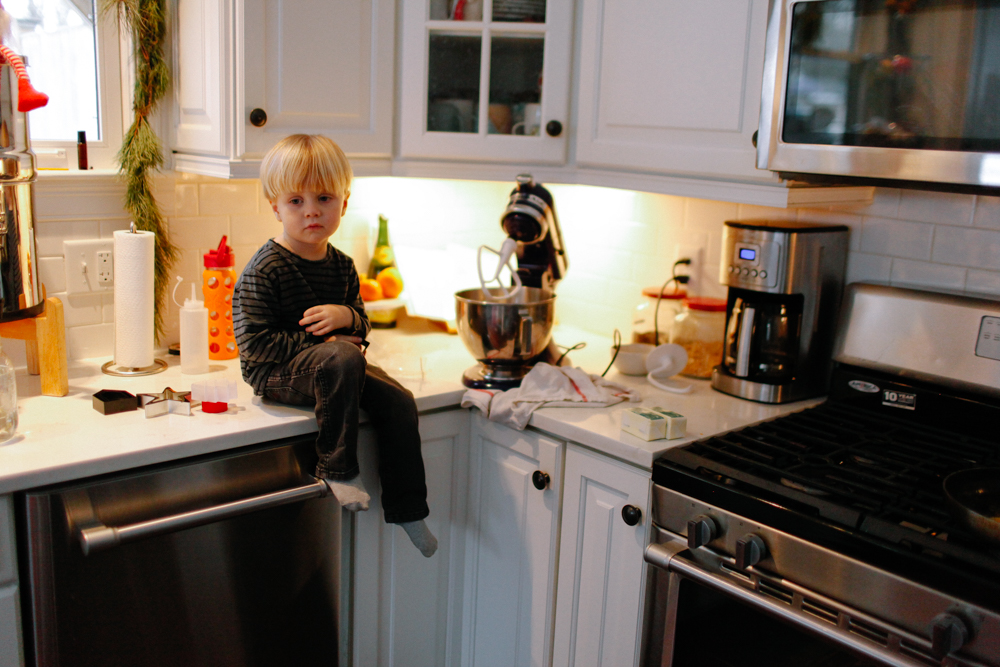 Anders patiently waits while Parker sifts the flour and baking soda before the sugar/butter portion he got to take part in with the stand mixer.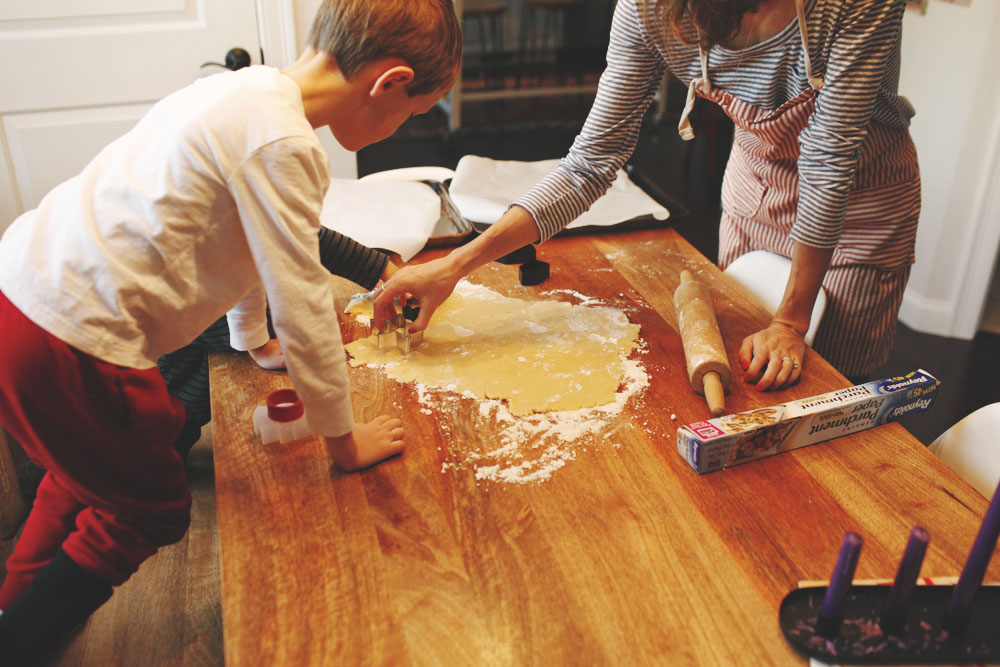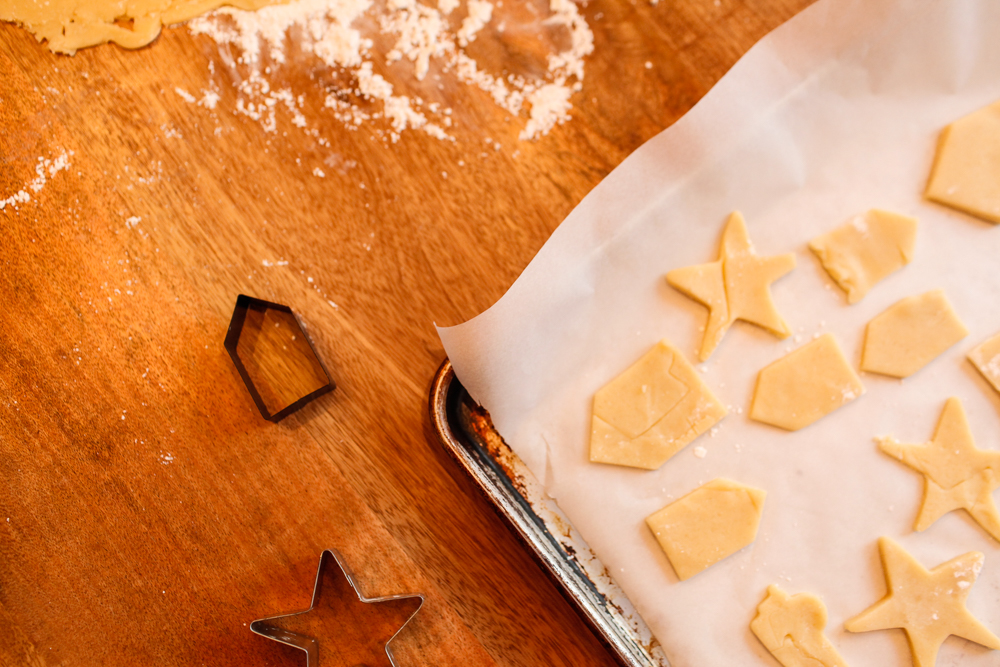 It's so easy to feel like you've got to fit it all in. And with good reason. Making traditions for kids is the best part of Christmas for me and maybe for you too. Advent calendars! And giving opportunities! And decorating the house! And Elf on the Shelf! And matching pajamas! (And if you don't start these things before December 26, they're pretty irrelevant.) I look back and I remember absolutely loving the Christmas season. But the things that stick out in my memories are listening to the Nutcracker soundtrack, watching Christmas movies, lighting the Advent candles at dinner with my Mom doing a reading, and playing with certain ornaments in our living room on this fancy side table that my Mom had. They weren't big things! So, if you're feeling the pressure to do everything as these days leading up to Christmas slip through your fingers, don't. Chances are if you've done one or two, your kids are having a ball.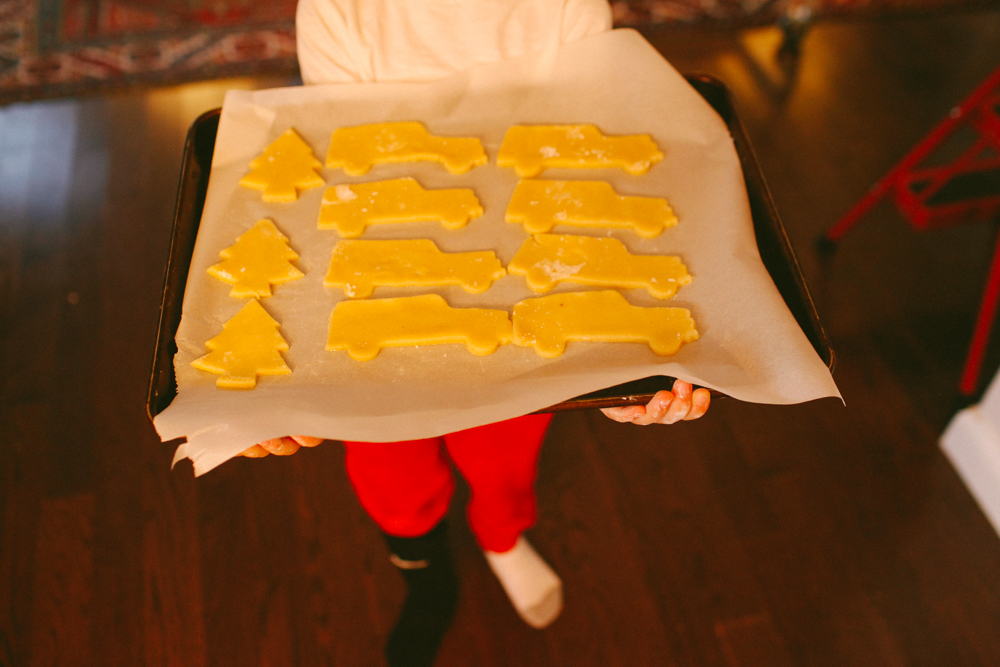 But hopefully your sugar cookies turn out better than ours. (I do realize they look right, but the taste was just off, guys.)
Still up for the Hunts: I'm making puppy chow (or muddy buddies depending on where you hail from) and we're watching It's a Wonderful Life. We'll light the last of our Advent candles, and I also bought the ingredients for these (minus the eyes; Rudolph doesn't need eyes!). You see? Neither of those two things really require baking. Simple. And on Christmas I may exert myself and make a turkey. But I'm borderline doing that or like ordering a pizza. And that concludes our Christmas week! All very achievable, without going overboard. I think.