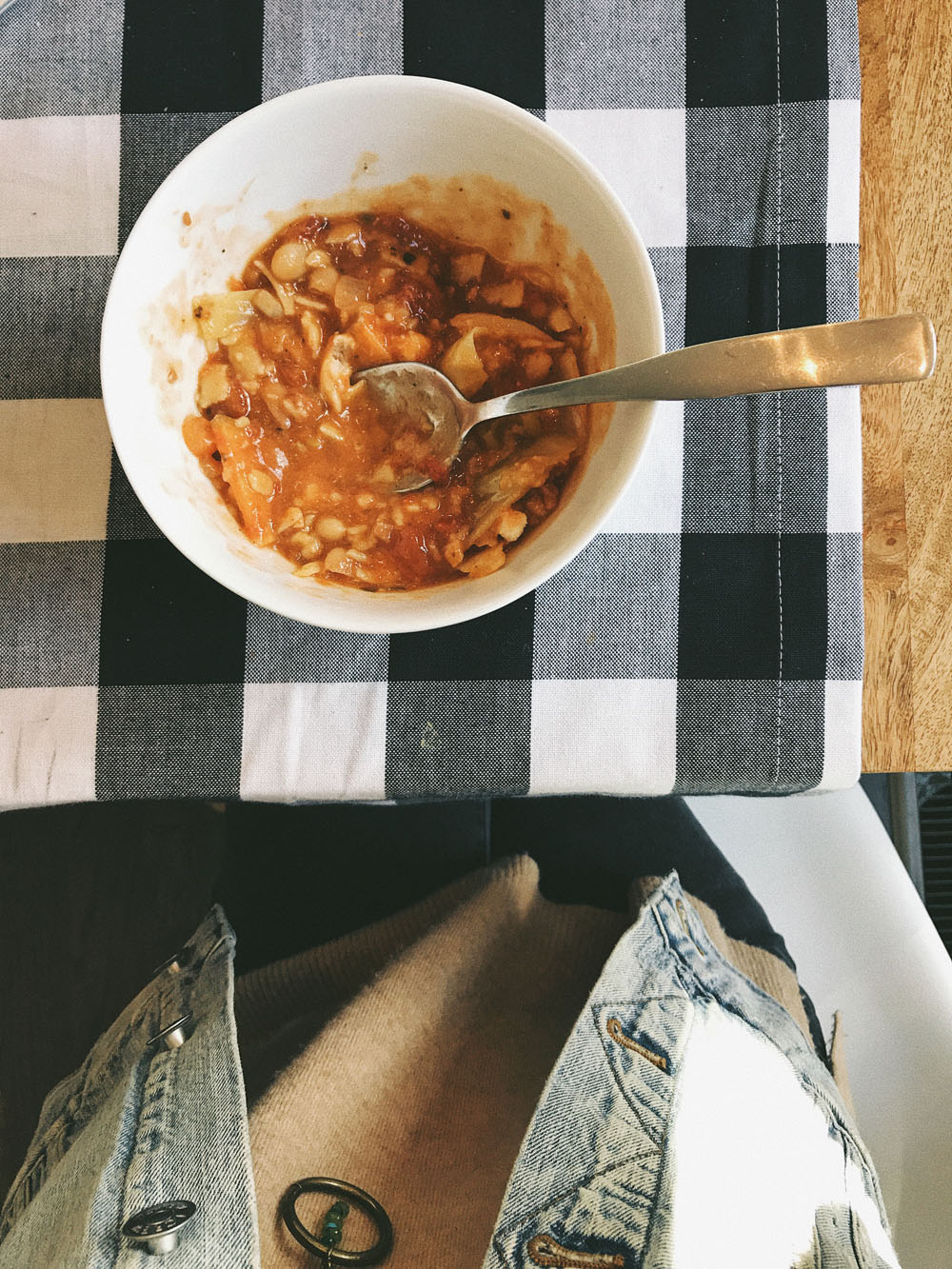 What are you guys up to this weekend? I'm having a few friends over for wine and cheese Saturday night and that's about all! And ample loads of laundry. Maybe watching a new movie too. Any recommendations?
Some weekend reading…
I'm going to make golden milk this weekend–finally. I've been saying I'm going to make it for like 2 years now.
Two recent meals that were winners: these chicken enchiladas with salsa verde and this winter minestrone (pictured as my leftovers above! It was even better on day 2.).
A ranch keg? But of course.
This sweater in camel? It would be such a staple.
Damn. Green bean casserole with BACON? Ok. This is one of my assigned dishes for Thanksgiving this year and this one looks yum. I'm willing to be swayed if someone has the greatest green bean casserole of all time though? (No mushrooms, though!).
This bamboo house in Bali. Wow.
Has anyone been to HomeSense yet? I'm going to try to visit one soon. We need pillows for our new couch!
My favorite diffuser is on sale in black today! (I have it going right now with Immune Strength, Spruce, and a Respiratory blend.)
I just used this mask this morning for the first time and I swear I could feel it doing something! (Stay tuned and we'll find out what that something was.) Loved it.
Can't wait to see what Chris and Julia do with this A-frame.
Pretty top. (Sale with code CHEERS.)
See you next week!