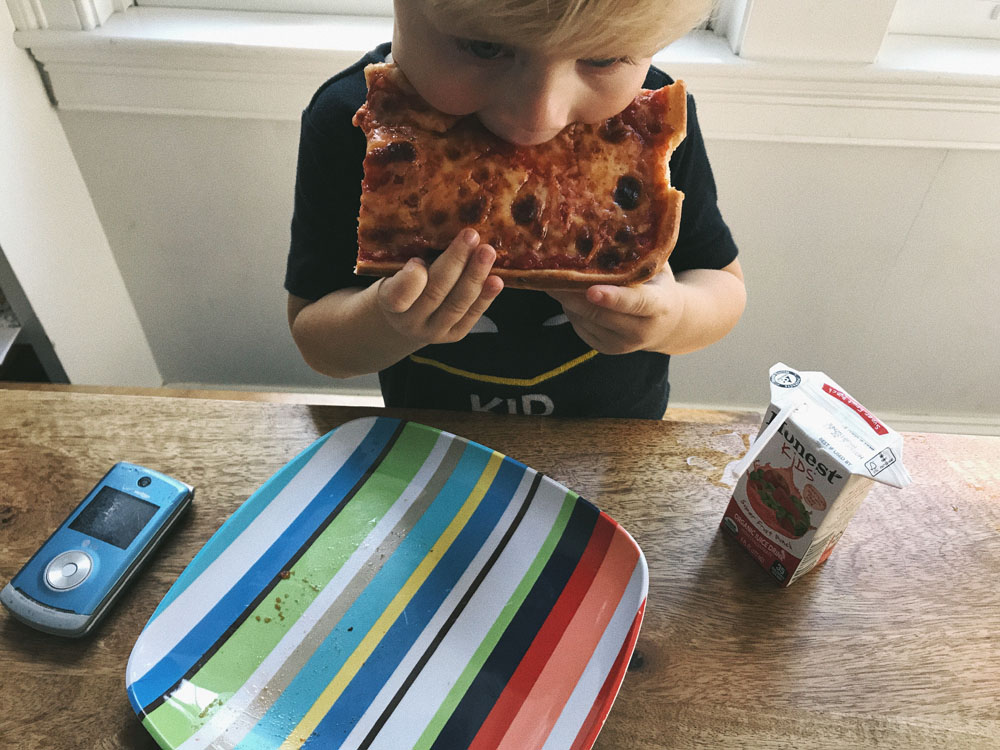 Today we're finally celebrating Halloween with trick-or-treating. There were some power outages, and downed trees due to a recent storm so that part of the day was postponed. I'd also love to sneak away for a date with Steve. We'll see. Have a good weekend wherever you are, whatever you do! Maybe you'll even get to eat some pizza wider than your face like Anders.
Some weekend reading…
These holiday pjs for the whole fam! Priced right too.
A new podcast explores sexual boundaries through the host's personal experiences.
My friend Megan just made this bolognese in the crockpot and said it was "next level good."
This cute tee is on sale. Get it while the going's good.
Steve and I just watched this movie based on a true story and it was really interesting (though really sad).
This old post made me so nostalgic! (And would you believe William is a SENIOR?)
Our public land is at risk. Check this out and consider taking action.
Baking soda slime. Parker would be so into this.
These little side tables are awesome.
Women of Nasa Lego Set. Love this. Speaking of Legos… a Lego Airbnb? Considering what it feels like to step on one, I can't imagine a house made of them…
I think my newest playlist may be one of my favorites yet. Check it out here.
See you next week!