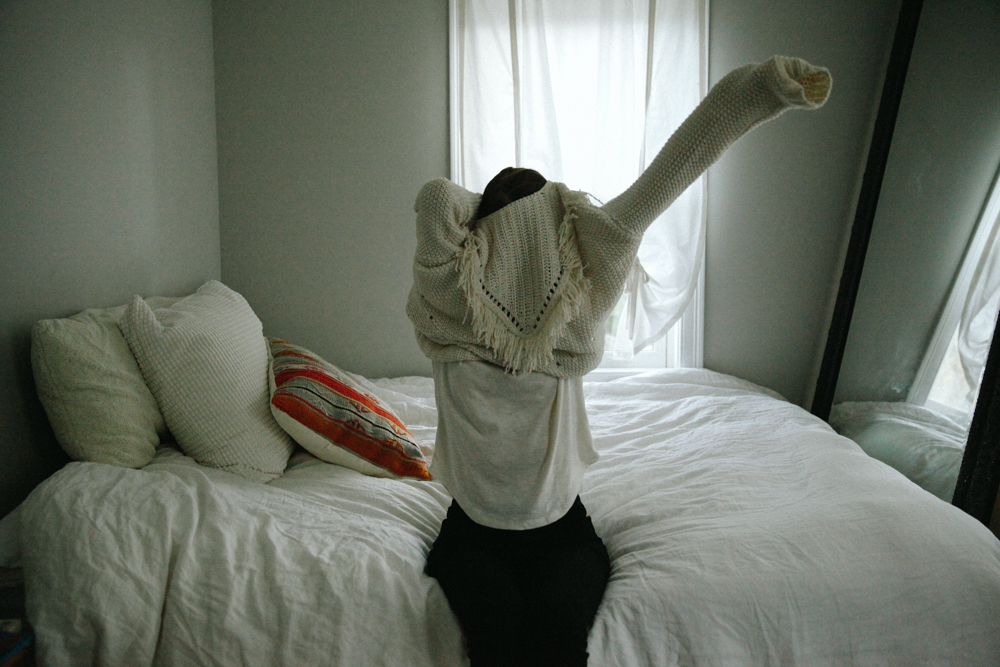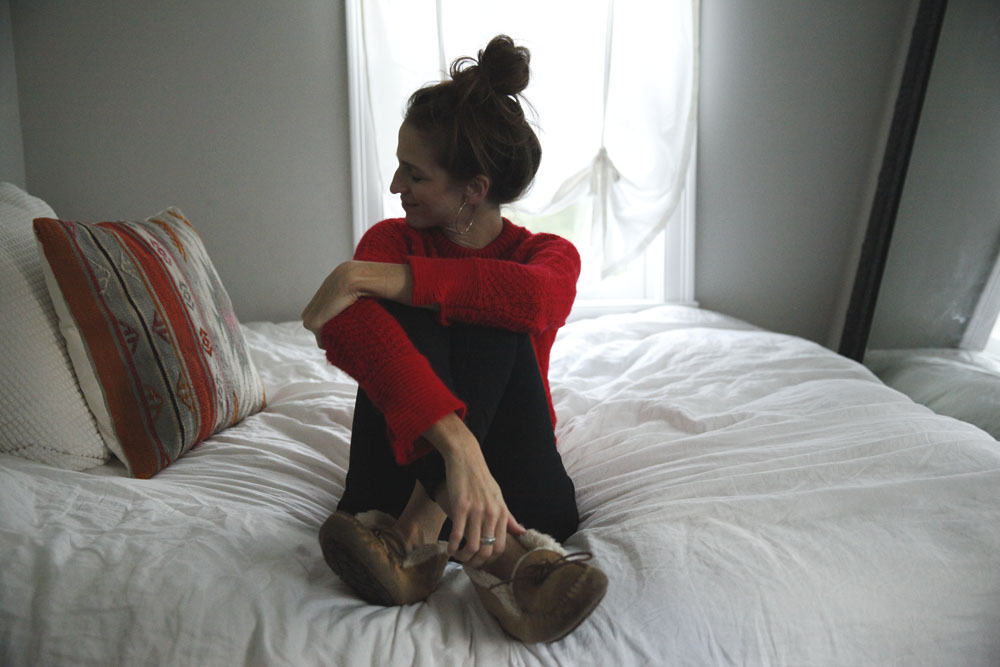 The weather has now just begun to turn. Took longer than usual here in Massachusetts and while I'm not complaining, I'm also looking forward to pulling out the sweaters. Sweaters and jeans, jeans and sweaters, that's about all I wear all winter long, so I think a few you really love, even if they're at a bit of a higher price point, end up being well worth it. For me that's the sweater down below. My purchases are normally more at the H&M price point, but this one will be worn over and over and over again.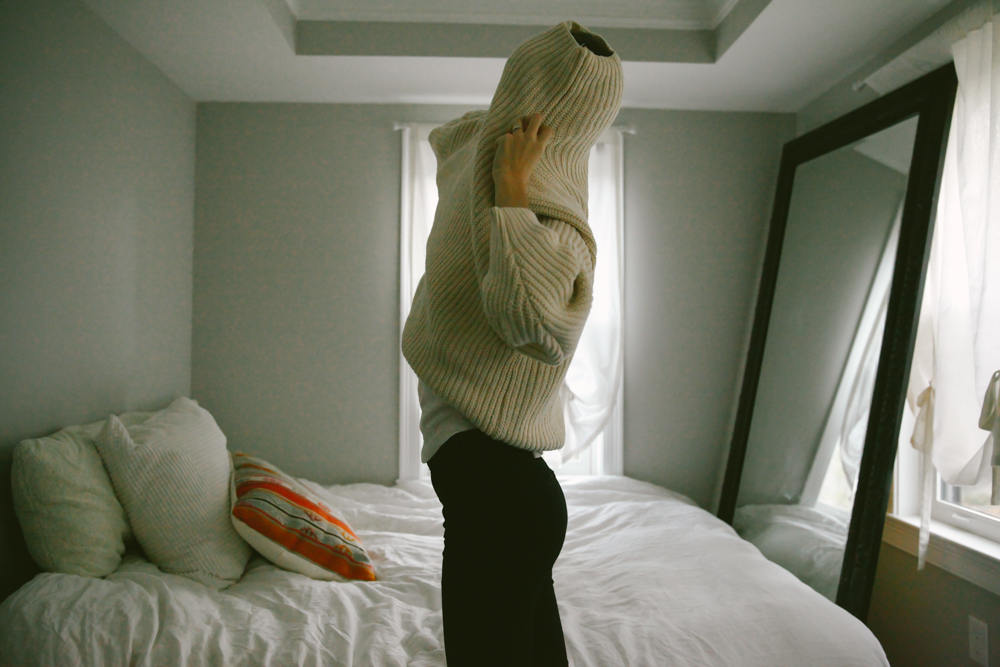 The other two are from H&M (but older) and I love them. Also, I struggled to find colors other than off white, black, and gray in my closet. This red is unusual for me, but I love it. Clearly I need to think outside the neutral-box.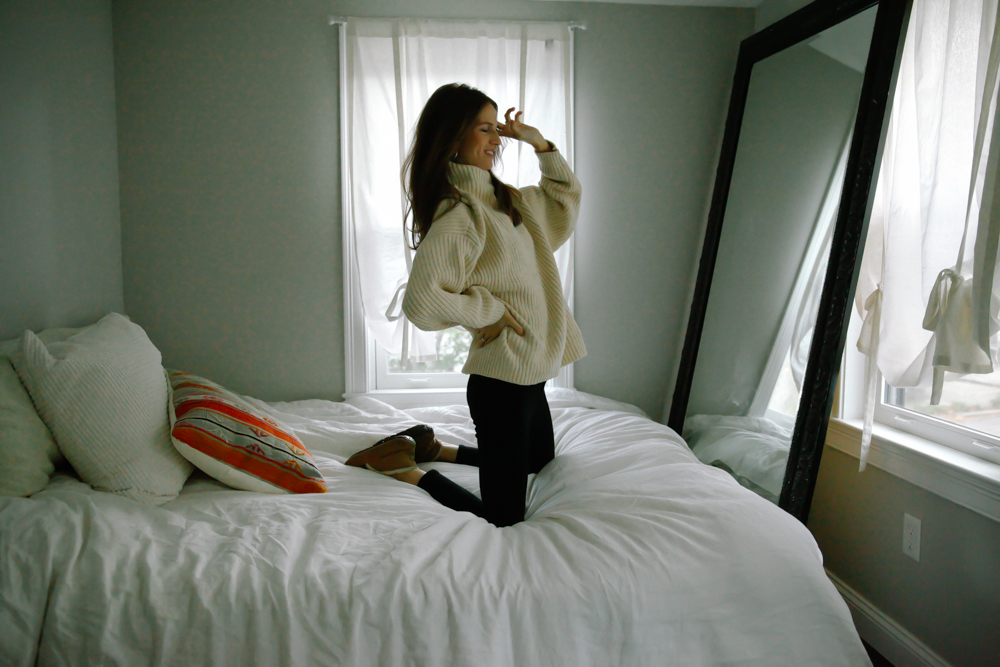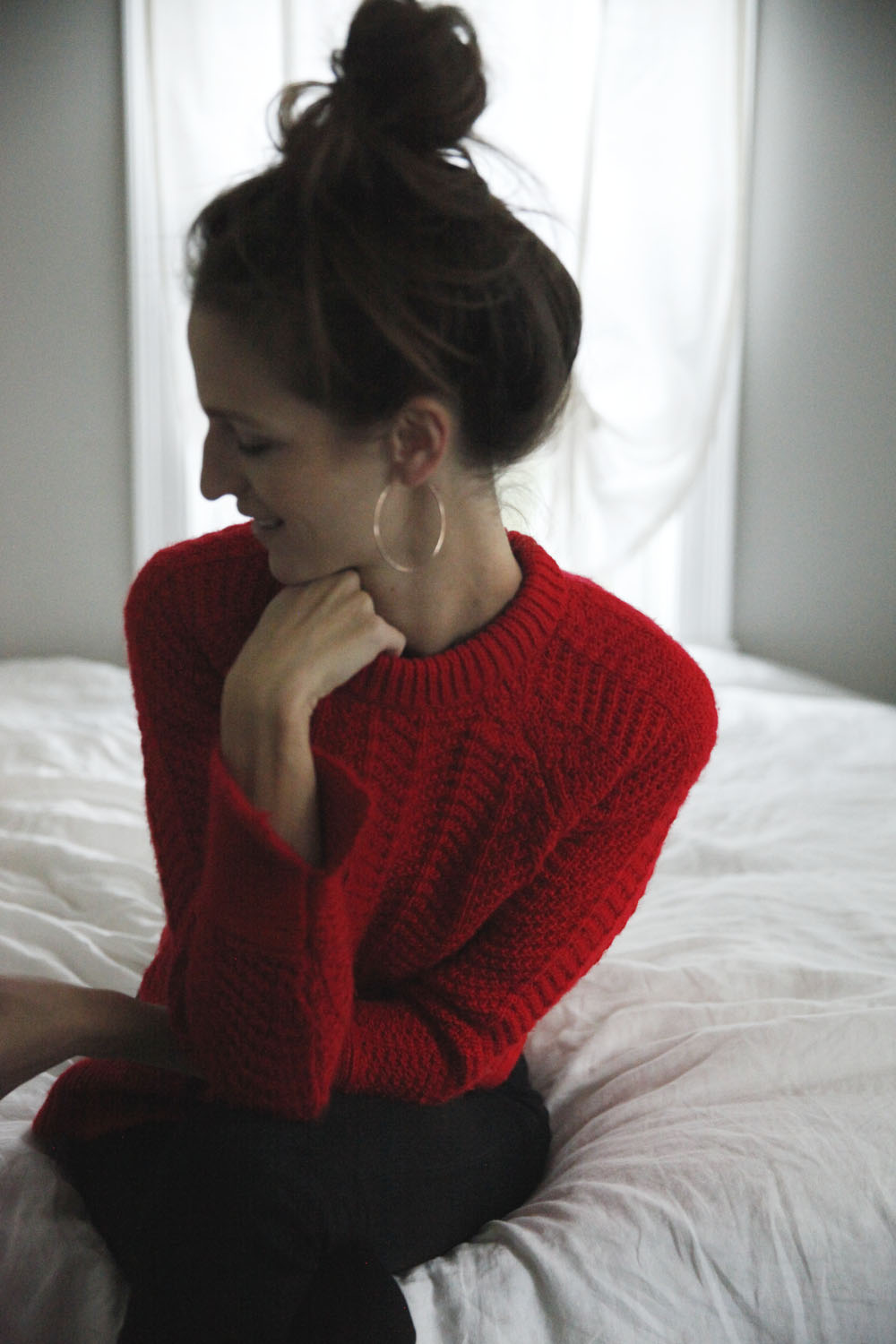 Also, my favorite jeans and slippers really finish the look, don't they?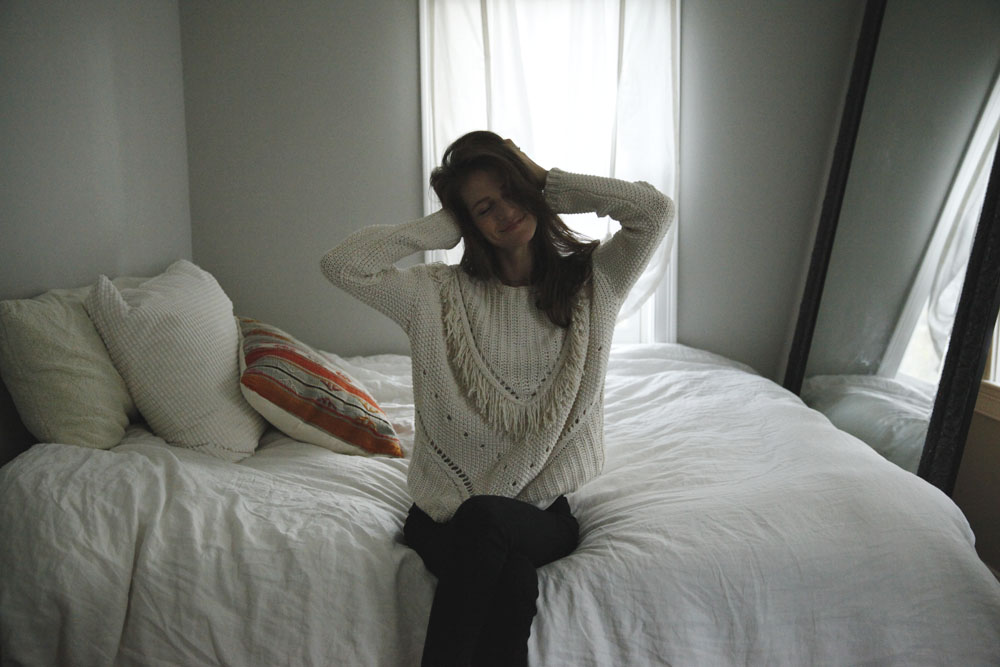 Here's a few more sweaters I'm loving around the web. I feel like there's so much color lately! I'm really loving that top left mustard-y one.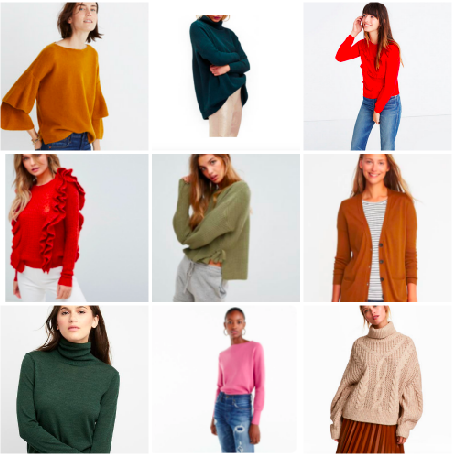 | tier-sleeve pullover sweater | ottoman slouchy tunic | sezane ruffle sweater |
| ruffle sweater | lounge side-tie sweater | perfect boyfriend cardi |
| merino wool turtleneck | subtle boat neck sweater |  knit wool-blend sweater |