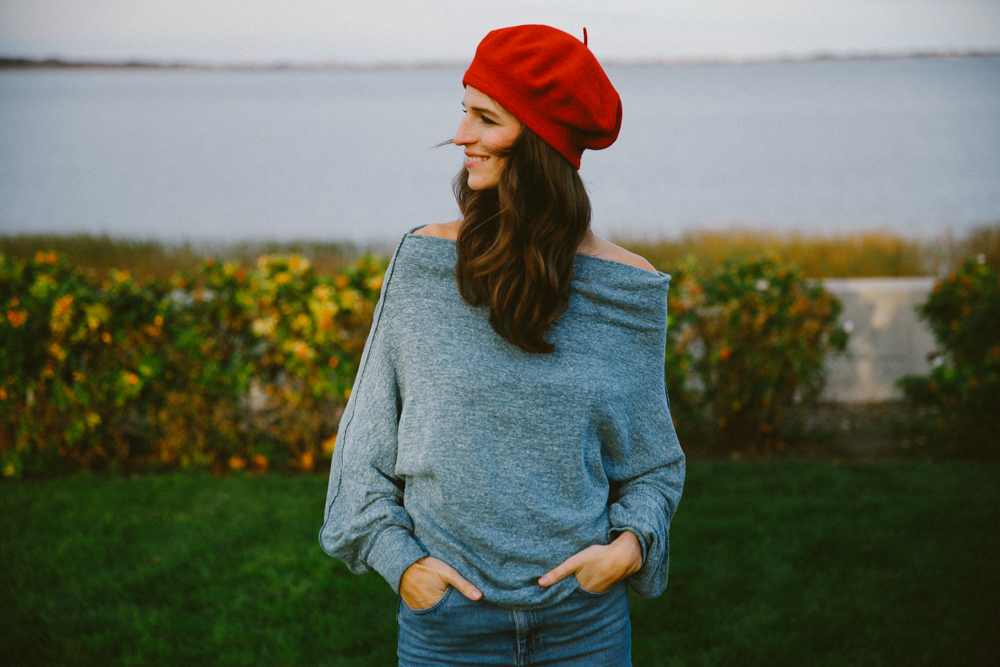 I'm a huge hat fan if for no other reason than the obvious: hiding a bad hair day. But they are definitely my favorite accessory, bad hair day or not. I find myself putting one on almost every day through the winter. (I live in the Boston area so a lot of this is for the basic necessity of WARMTH too.) I get a lot of questions on my beanies in particular so I'm here to compile a list of my favorites this year. And for the dilemma of bad hair once the hat comes off, I find that a little dry shampoo (at home before the hat goes on; not suggesting you travel with it) and fluffing it at the roots with your fingers once at your destination does wonders. Also, don't be limited by women's department for one. One of my favorites lately is the one I'm wearing here which is from the men's department at H&M (found it here!). Same with for your children. I used to buy Parker and Anders from the women's or men's departments, and they'd just be a looser fit. The sky is the limit, people!!!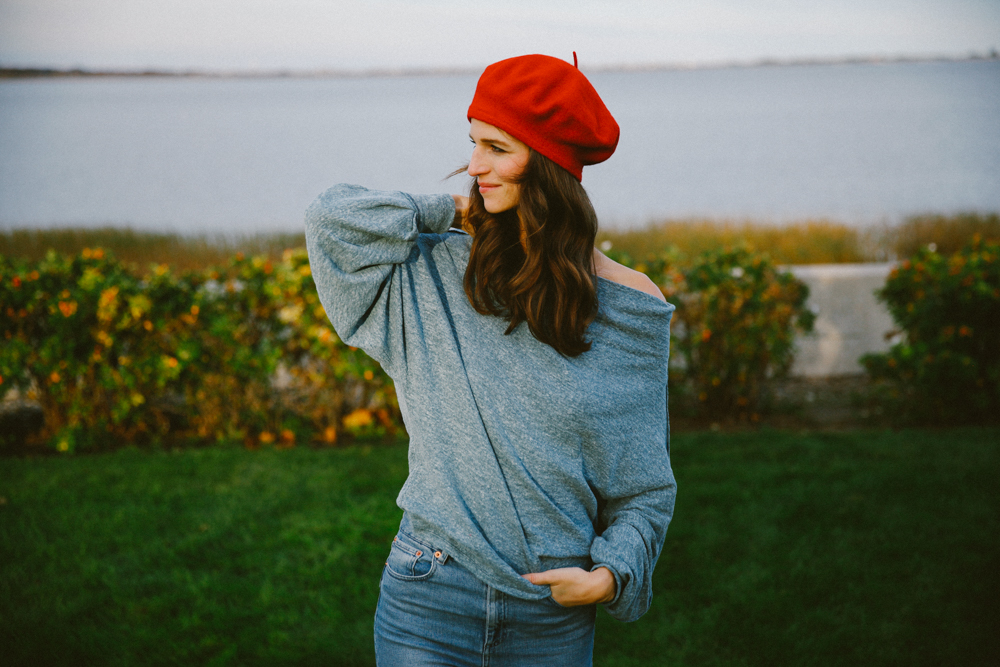 hat (comes in 6 colors) | shirt (runs large; i got an XS and usually order a S or M)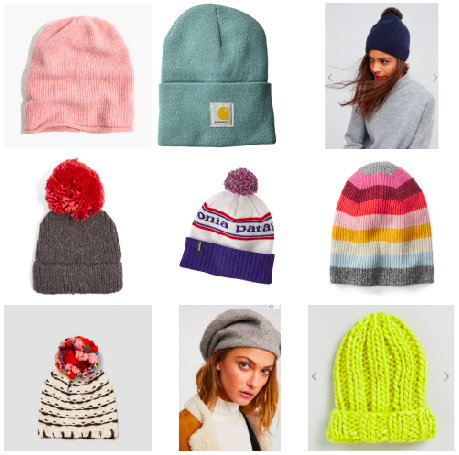 ryder beanie ($36) | carhartt beanie ($9.99) | cashmere beanie ($25)
pom pom beanie ($26) | patagonia beanie ($35) | stripe beanie ($15)
pom pom hat ($16) | slouchy beret ($38) | extra chunky beanie ($19)
Some real keepers up there. I'm loving the black/navy combo at the top right. And that slouchy beret middle bottom. Someone stop me. I already have so many hats.