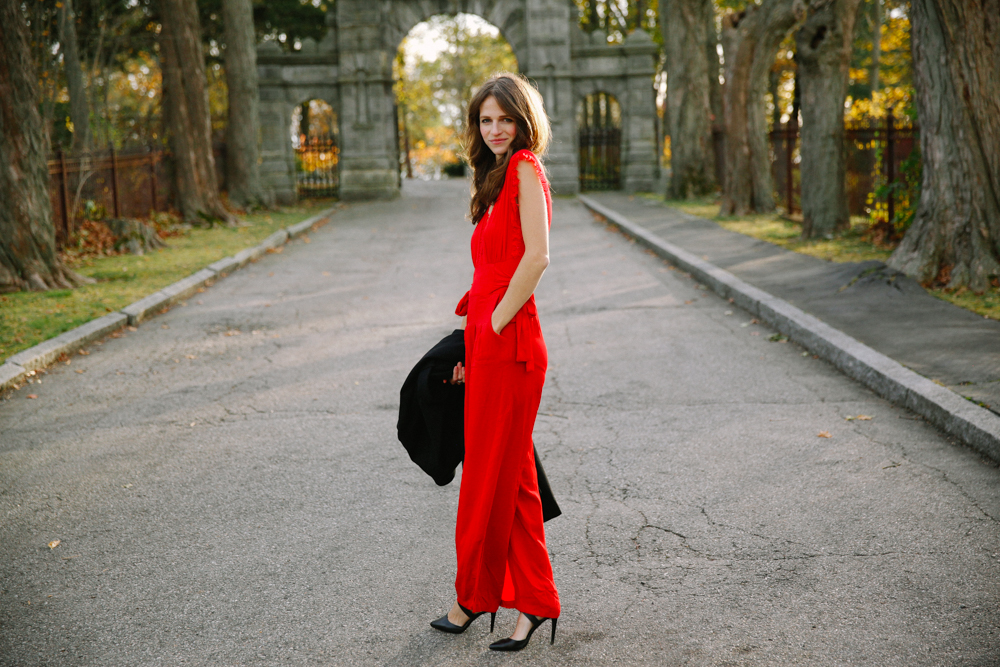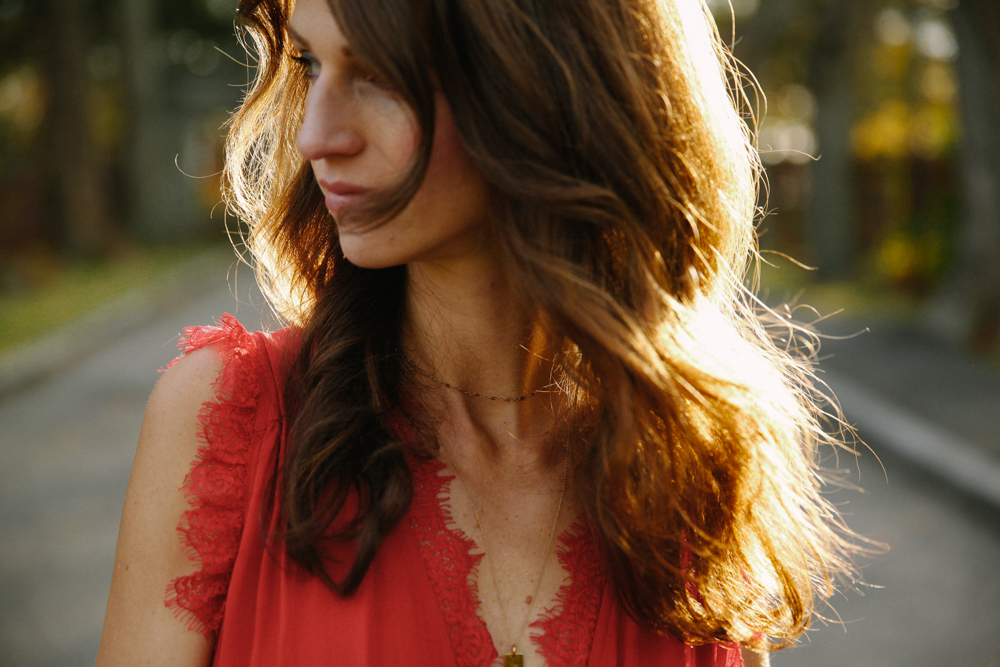 It's November! Are you listening to Christmas music already? A wait till after Thanksgiving person? A "I'm sick of this debate entirely and don't give AF what you do?!" person? I get it, all of it. I'm trying to be ahead of the game, at least when it comes to outfitting you for your Christmas party. The things I do for you! This outfit jumped out at me (it's a jumpsuit, get it? God I'm good.) when I saw it online because red! jumpsuit! that neckline! that lace! those bows on the waist!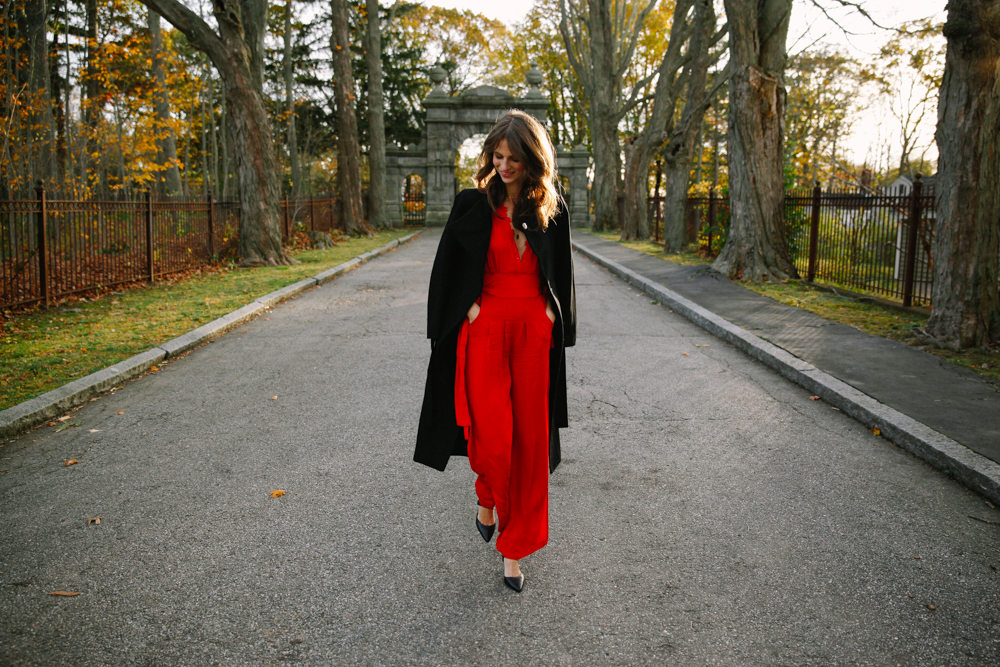 I felt like I was really in the blogger zone when I did the whole drape the jacket over your shoulders but don't put your arms in the sleeves thing.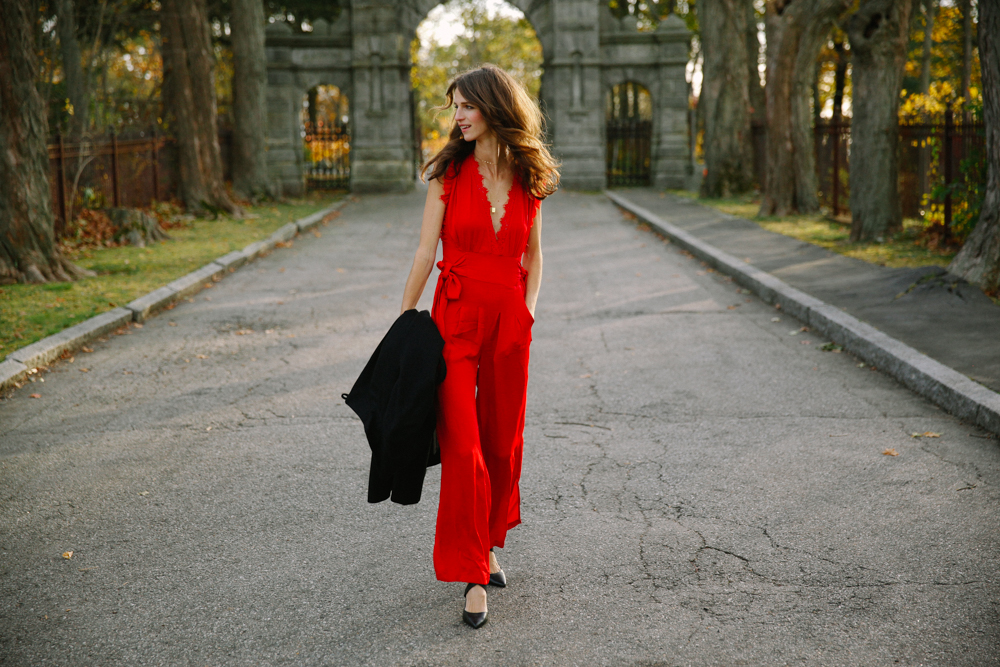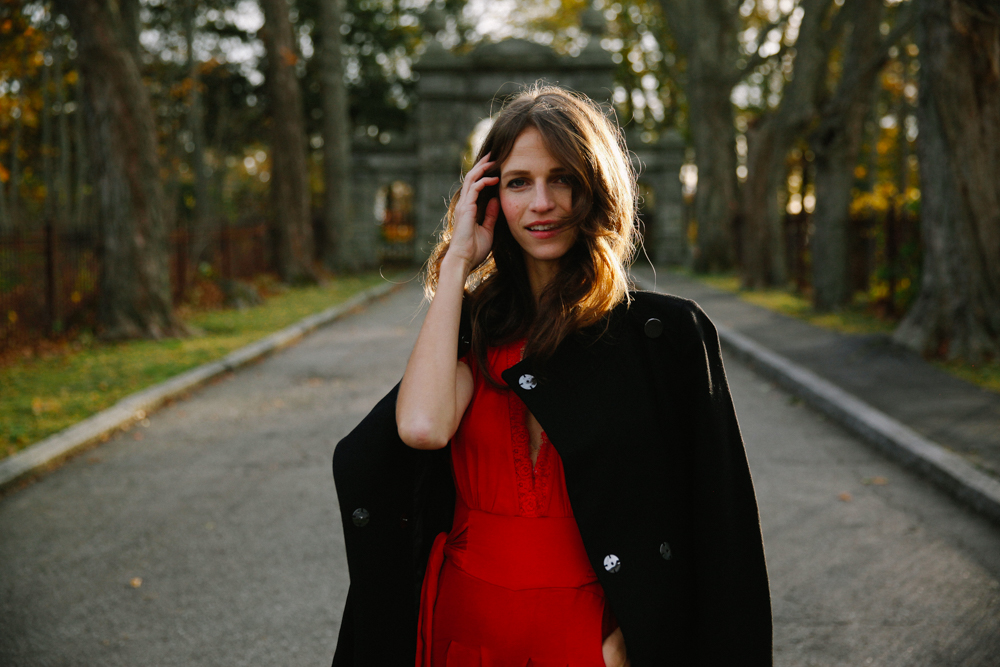 this jumpsuit | this jacket | similar shoes (on sale too) | this lipstick in rose
Alright. If jumpsuits aren't your thing (that's fair, that's fair), here's a few more options at various price points and varying degrees of fancy from office party to cocktail party. Indulge me while I even accessorize you.
velvet bow-back tee dress ($150) | with thick black tights and these block heel booties
sequin dress ($298) (dear lord this dress is gorgeous) | with these heels and these druzy stud earrings
sweater dress ($35) | with thick black tights and these tall boots (fryes! 50% OFF!) or a wedge bootie (tried these on once; true to form, they were really comfortable) and these hoops ($10!)
Alright, that's it (for now). LET THE HOLIDAY SEASON BEGIN.