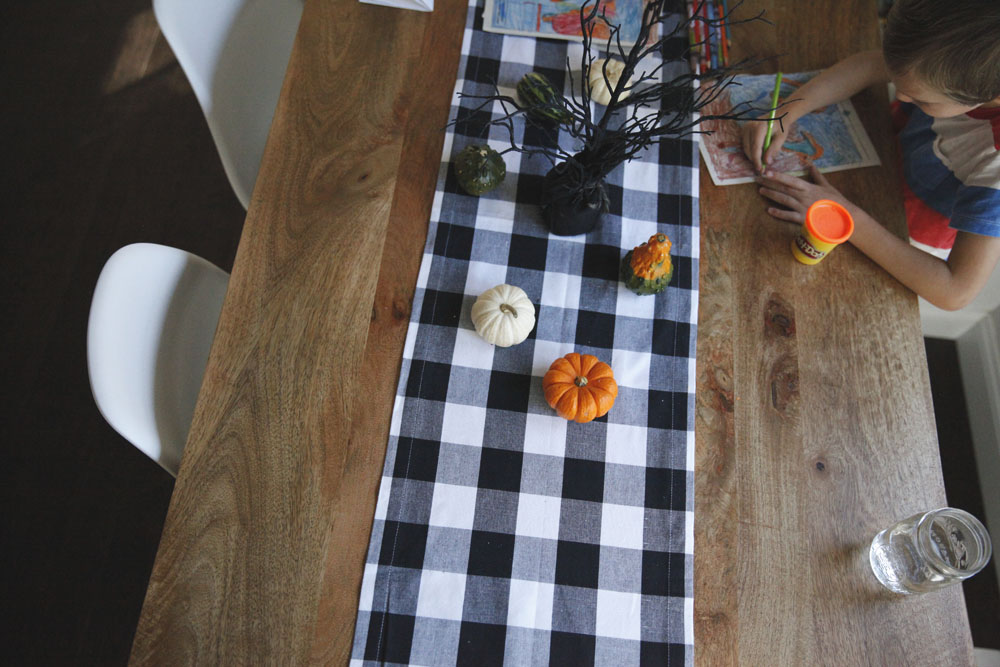 Parker said to me recently, "Know what my favorite part of Halloween is? The decorations." I don't know if he was remembering that trick-or-treating was a part of the Halloween festivities but nevertheless, I loved his answer and loved the idea that I get to be a huge part in how he remembers his past when he's an adult. Namely, the celebrations around holidays! (Is Halloween considered a holiday?)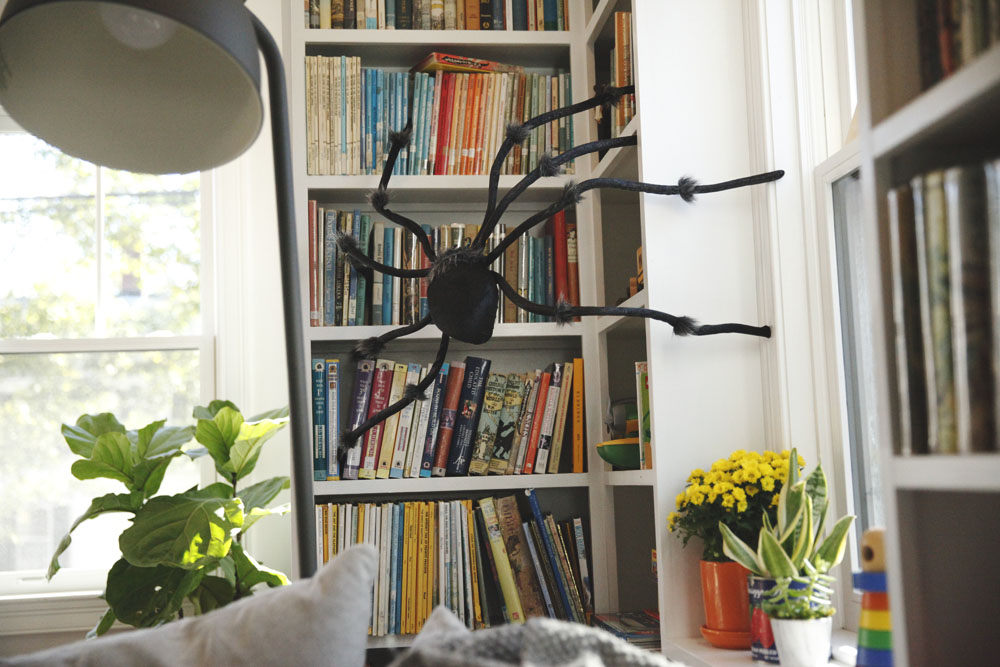 Every time someone comes in the house, for a few weeks now, Anders enthusiastically motions towards our spiders saying things like "sooky!" (spooky) to be sure that they're seeing them. Then Parker assures them, "They're not real."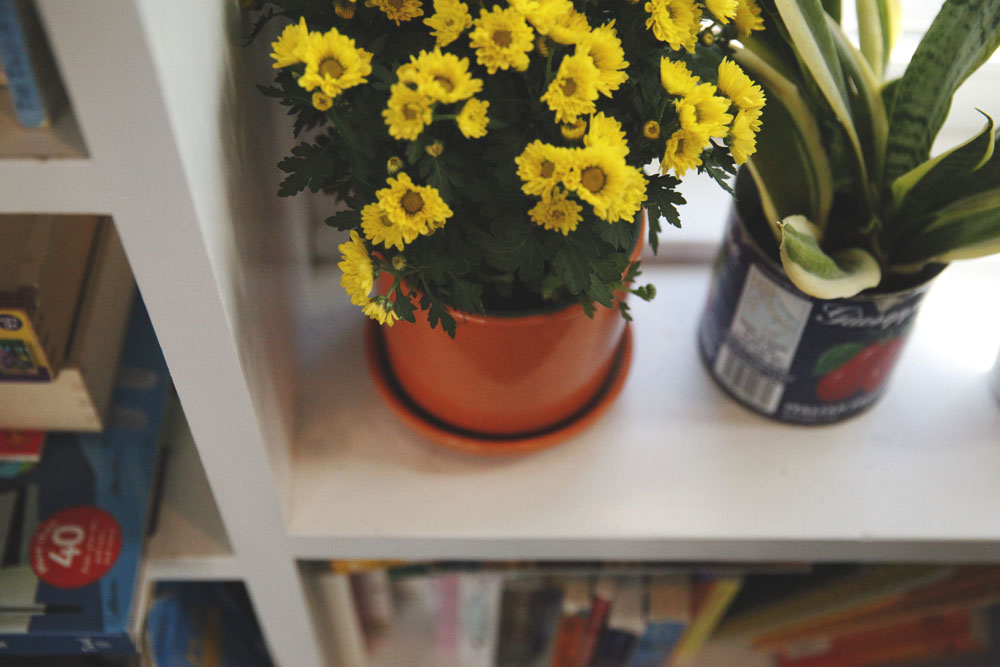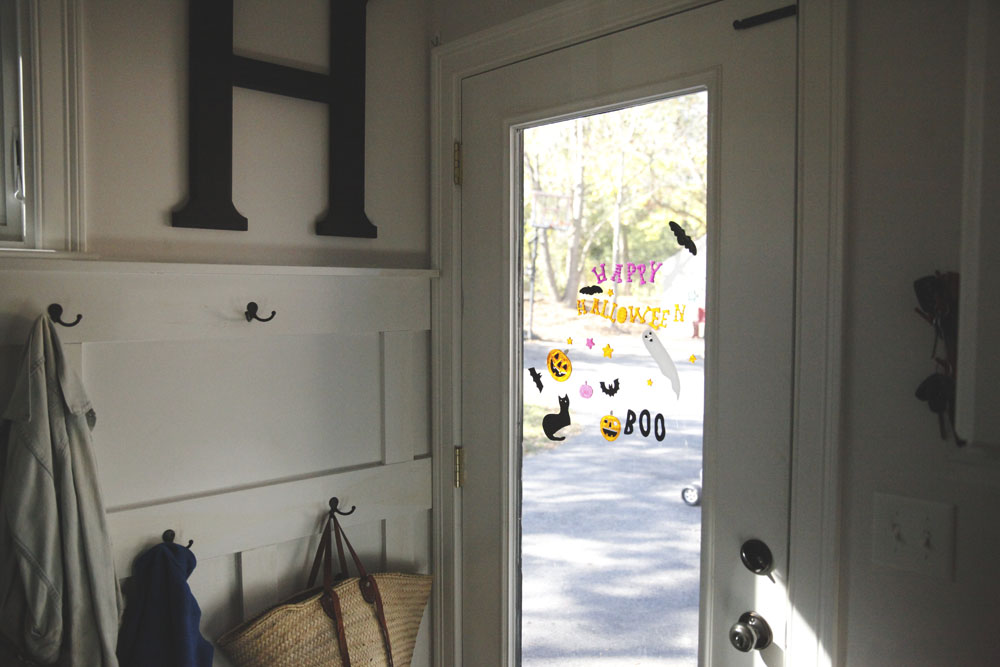 These stick-ons inched higher and higher until they were out of Anders' reach entirely. Parker could not handle the chaotic way Anders would handle them, drop them, etc. He's a little A-type. And here's where I can honestly say he does not get it from me.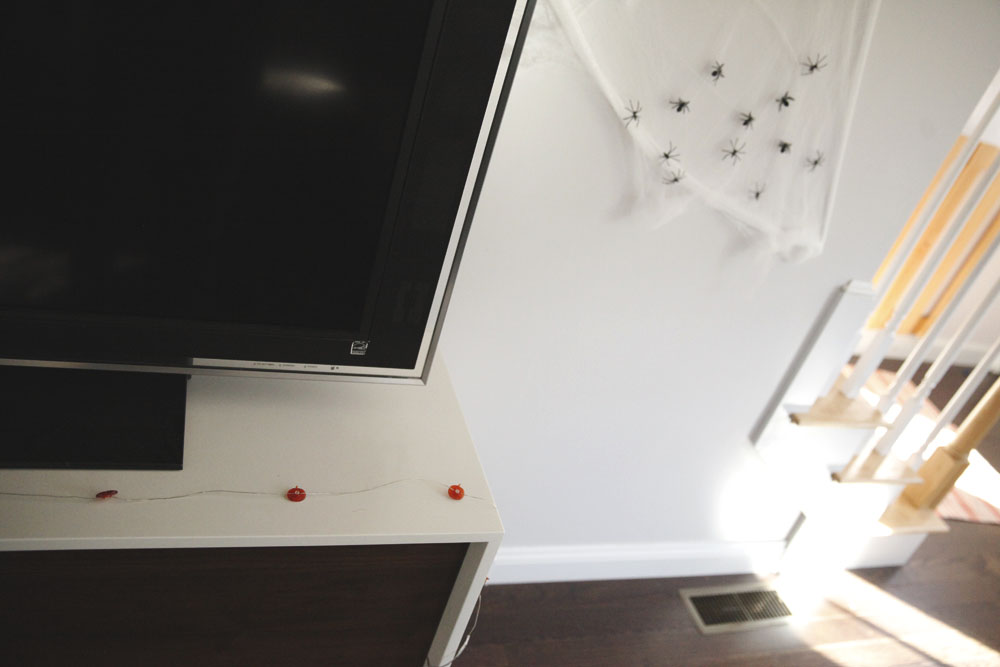 This side of the room is still in process but a blank wall was the perfect backdrop for spider webs and more spiders. Lindsey is afraid of spiders and is pretty sure we're trying to kill her with what we've got going on the first floor.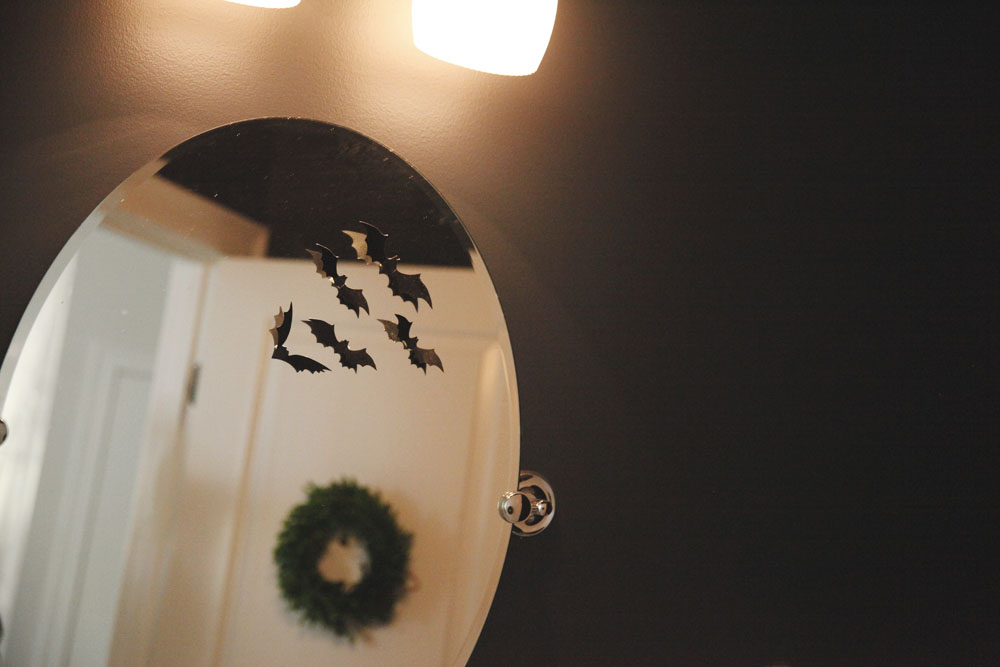 No bathroom left behind. Also, recently painted this and of course neglected a before and after. It was a blah yellow though. LOVE IT SO MUCH MORE NOW. Going to replace the mirror and light fixture at some point but at the speed with which I decorate it may be by Parker's senior year.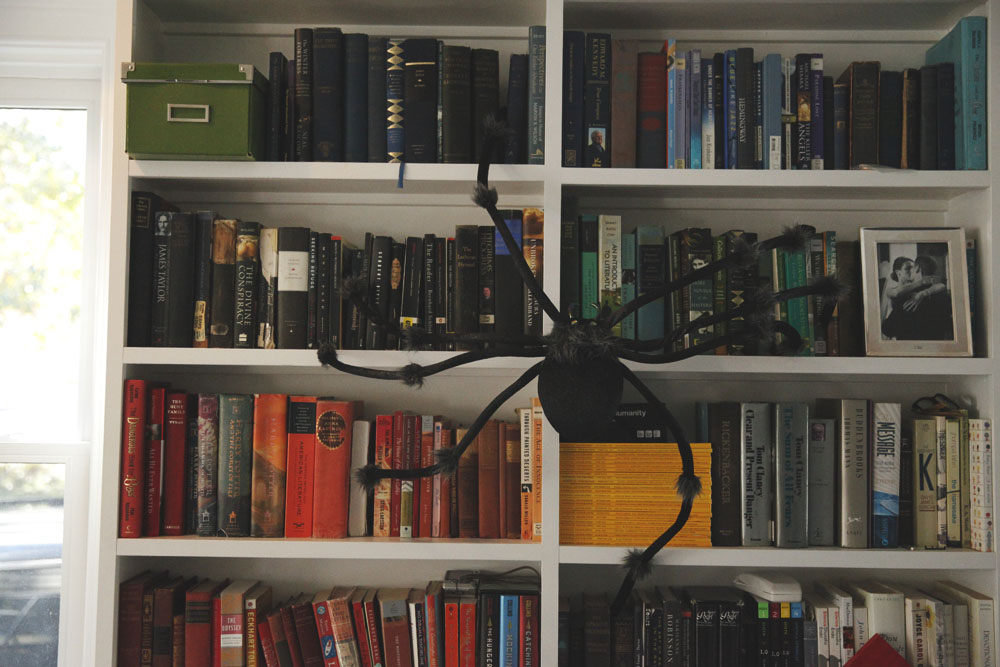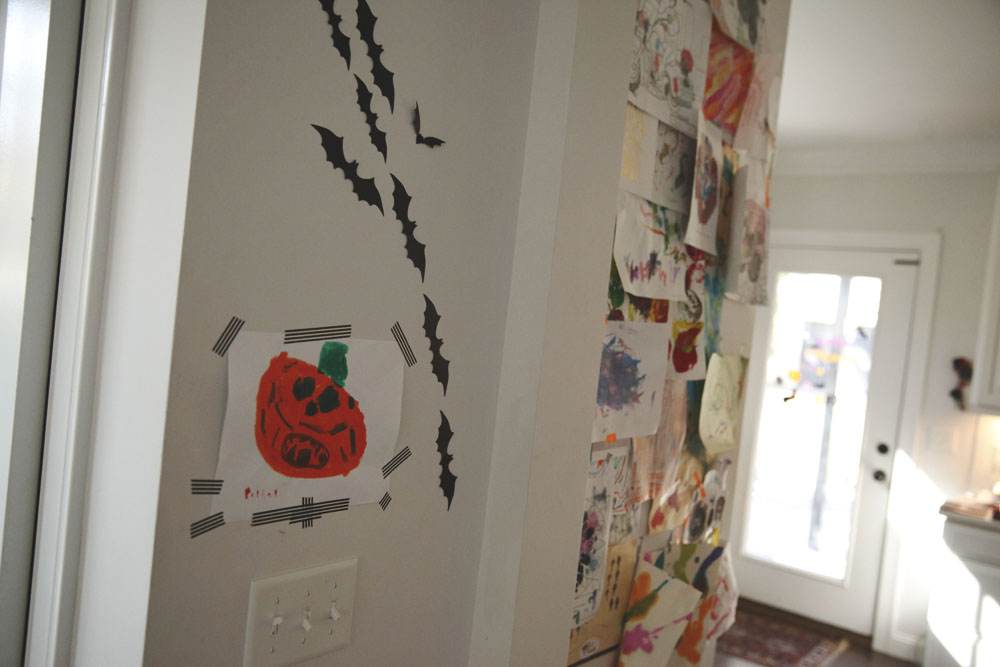 Parker drew the jack-o-lantern and used just the right amount of tape to secure it if I do say so myself.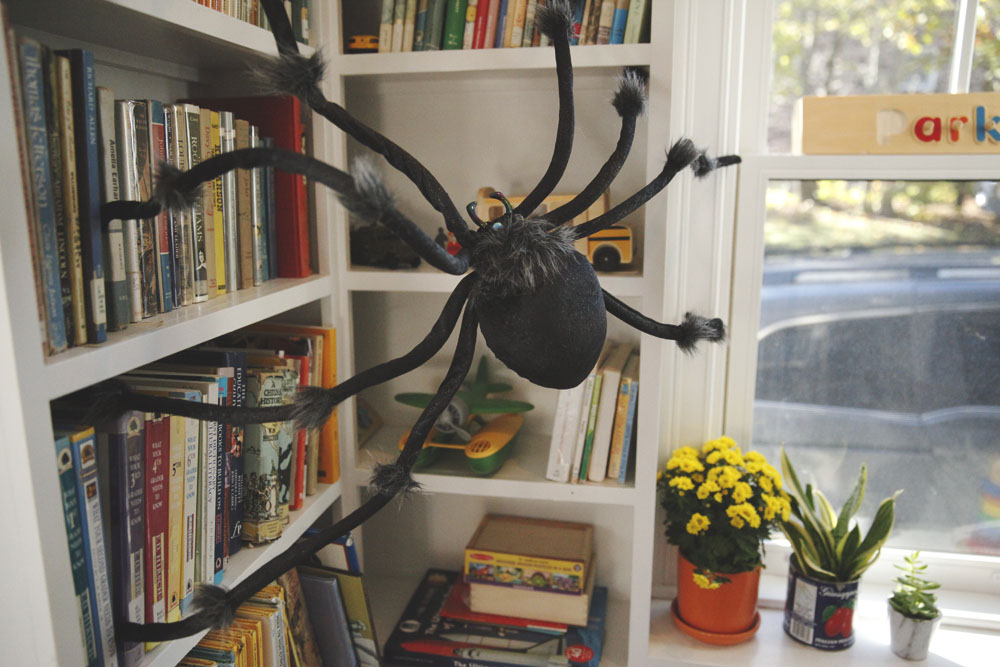 I'd say the first floor has exactly the right amount without feeling like we're in a haunted house but while maintaining the spooky vibes. My favorites, predictably, are the mums and the pumpkins and the squash. Oh, and that score of a table runner.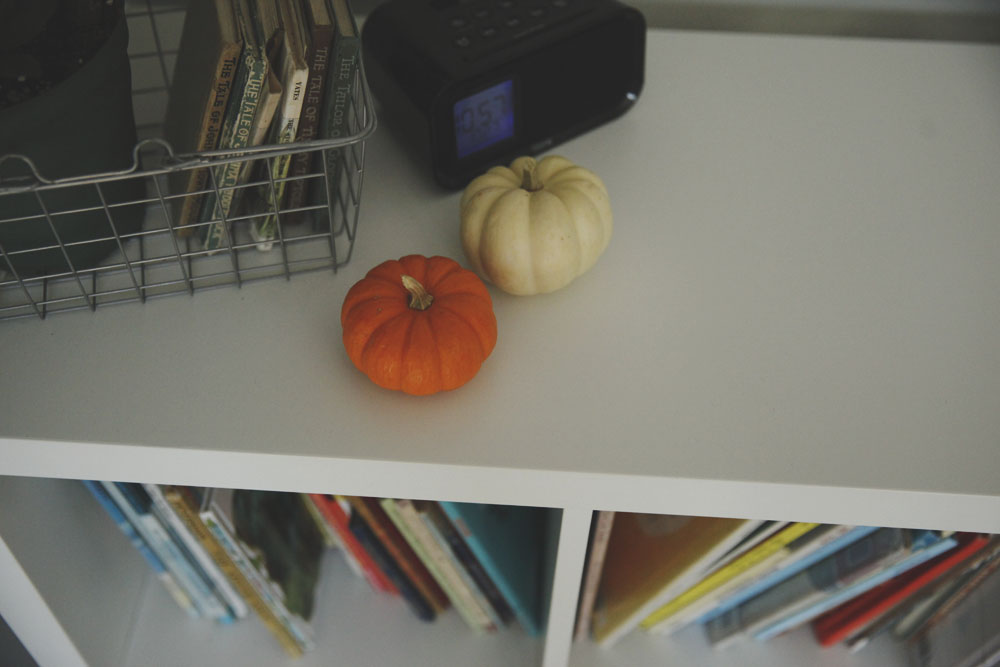 Boys' bedroom got pumpkin'd too.
Now excuse me while I go watch some Stranger Things. (Could they have released season 2 at a more perfect time?)
Decorations: buffalo check runner ($8.99!) / big spiders / black glitter tree / kitchen chairs / halloween lights / spiders, web, + bats
{Halloween 2016}
{Halloween 2014} 
(2015 we were in London where they didn't really celebrate Halloween!)