When life circumstances feel big, there's something satisfying about being among things that are bigger. Things that keep on going, standing, moving, no matter what is going on with you or you or you. The ocean it keeps rolling in, and rolling out, day after day no matter what. This might all sound silly, but sitting there listening to it, watching it, it has a sort of calming effect. Everything is put into perspective.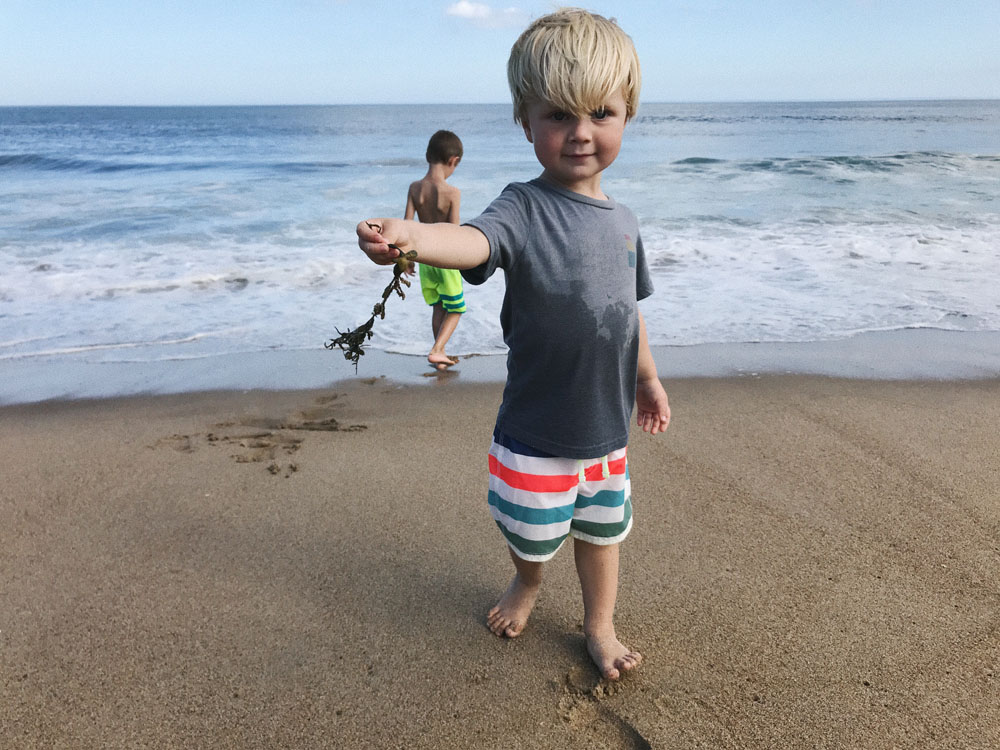 There were various difficult things that had me in a funk last week. And, by the way, you were all so nice to reach out in various ways after my post. (Thank you.) It was funny. I put these posts out there–thinking out there is way out there. And then I hit publish and within a few minutes had texts from a few people, was stopped by a friend at a grocery store (Are you okay?), and I realized… oh yeah. Out there is actually right here too. For what it's worth, I like the connection. I hem and haw over certain aspects of blogging and social media, but the ability to make connections with so many of you? To have you resonate with anything I write here, feel less lonely? It's pretty incredible. We're all fighting our own battles, aren't we? We're all fighting some of them together (this week's awful news is evidence of that). This world really is small, and we're all connected. Thanks for going at it with me.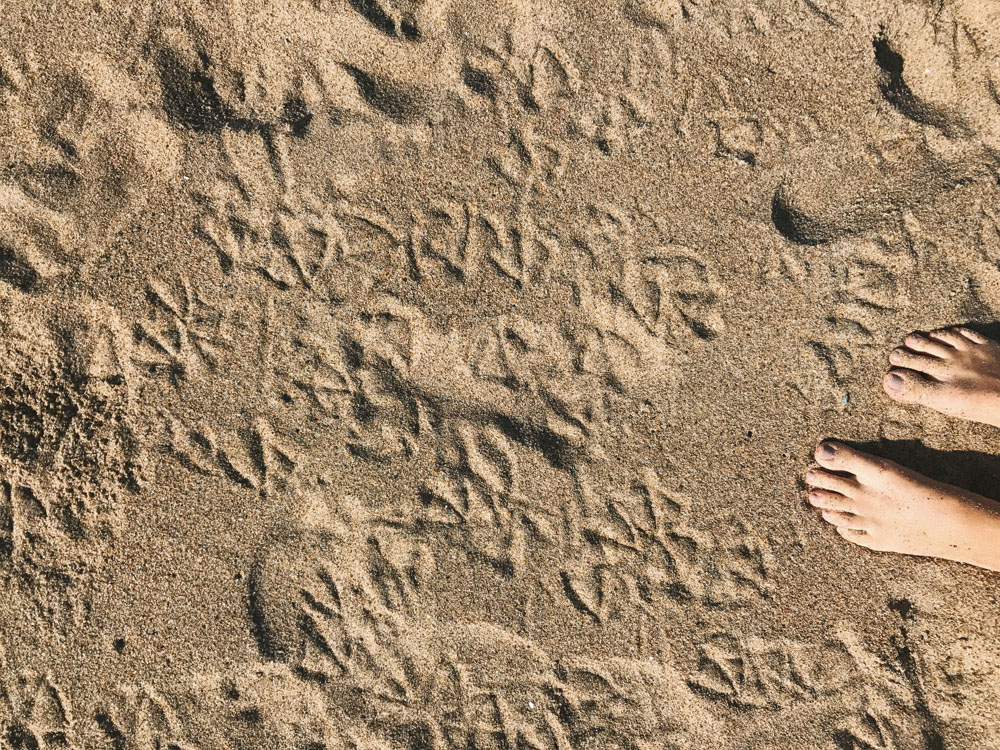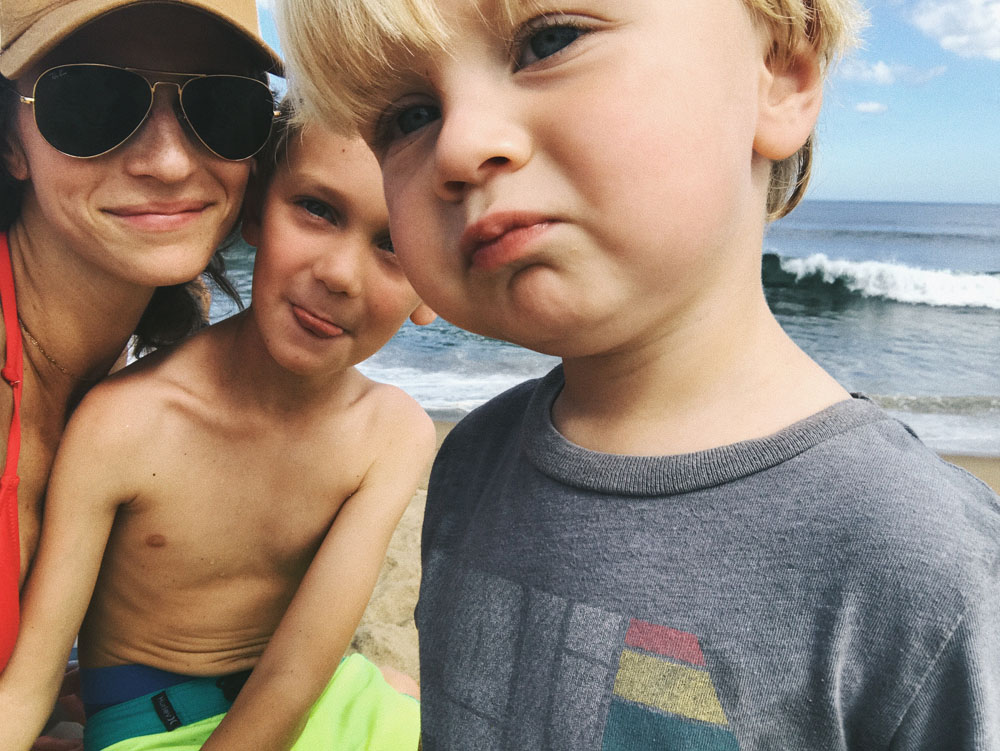 The boys and I needed a day like this. Man, if we could have all played hooky, I think we could've used it, but these two don't have quite the social/academic/athletic calendars as their big siblings, so I get to have them all to myself for at least a few more years. Note to self: more days soaking it up, less days letting it slip by.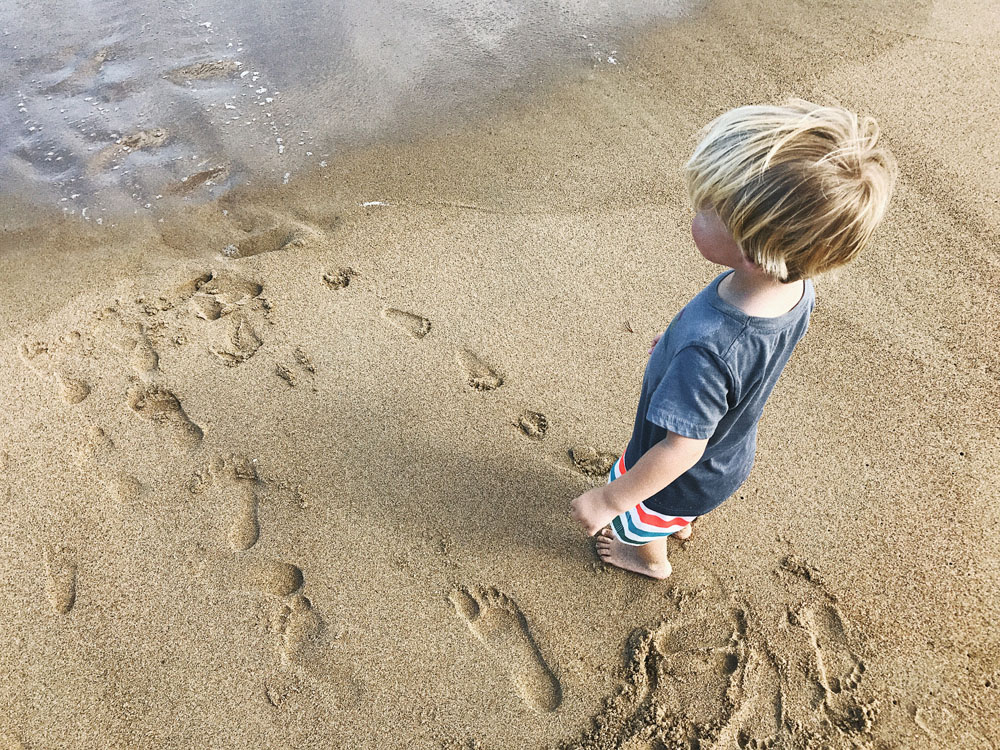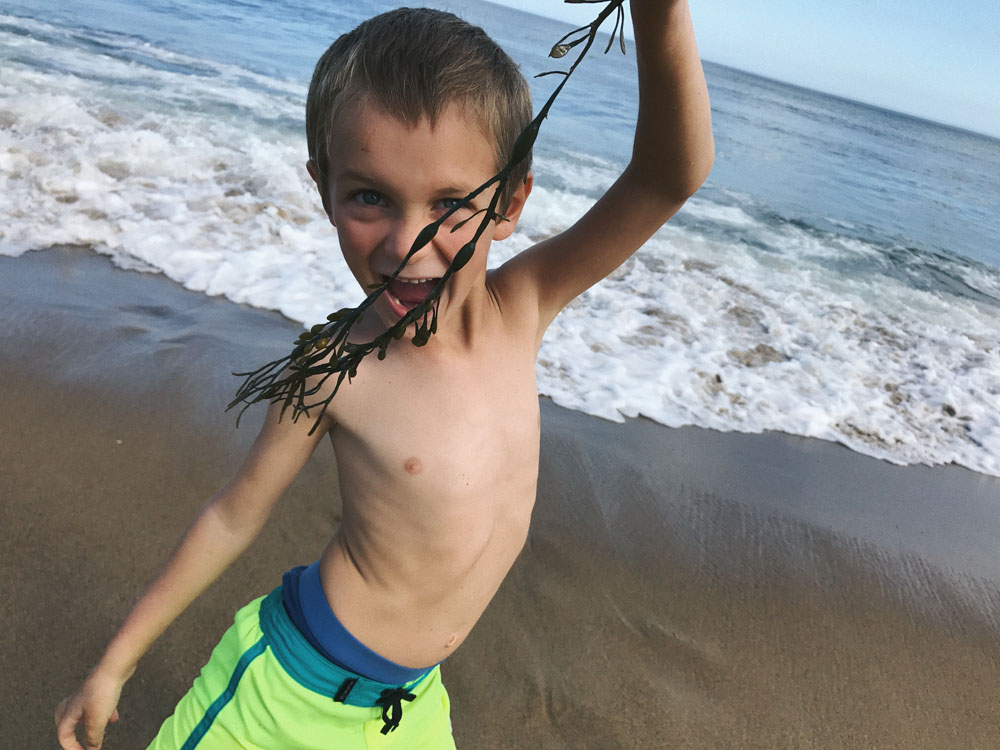 Good old reset at the beach. The best reset there is. At this point in the season, the water doesn't numb your feet, and we let it splash over us and up on our legs over and over. Anders loved it, but insisted he hold both my hands. Fine by me, those waves were big.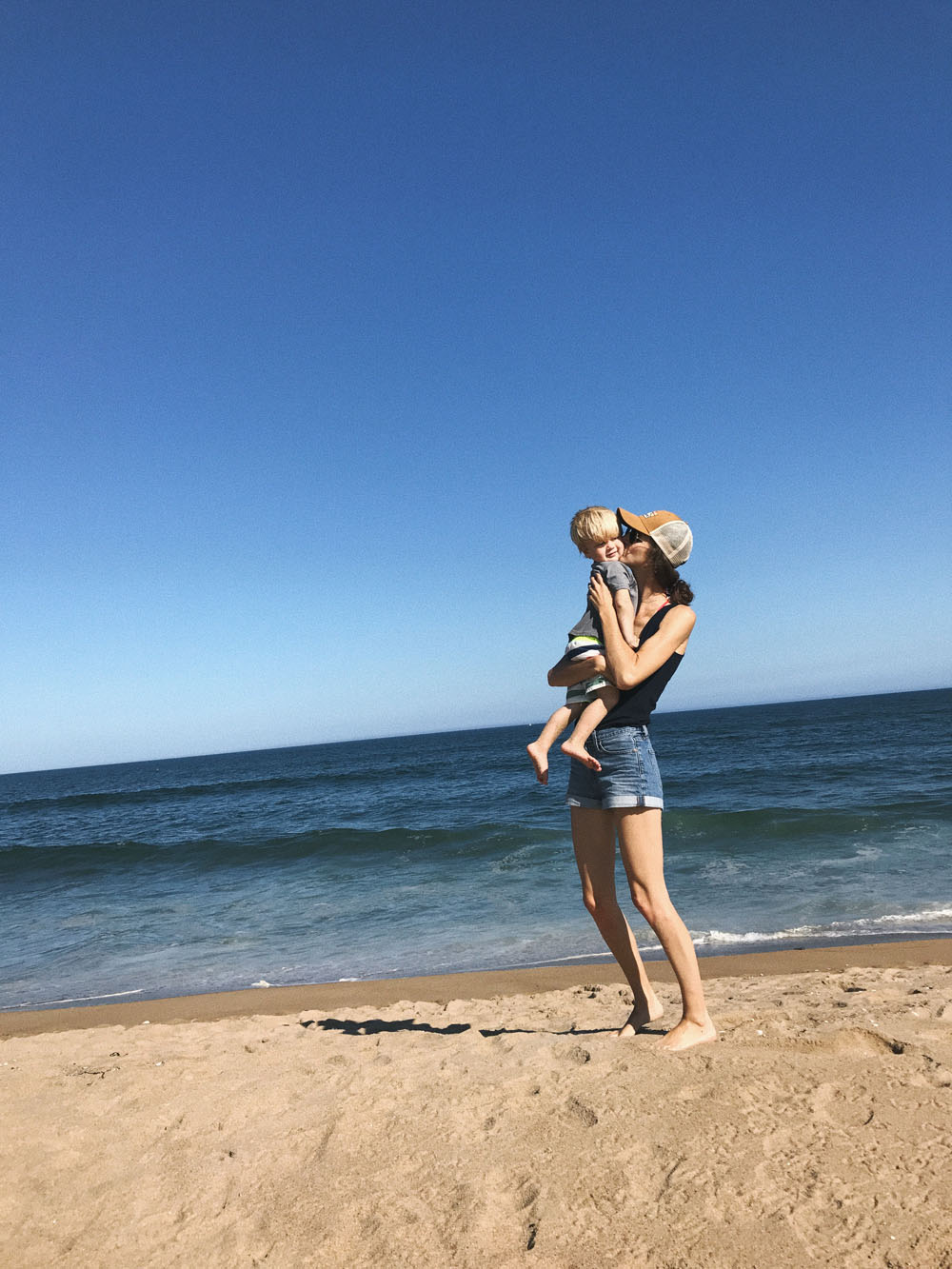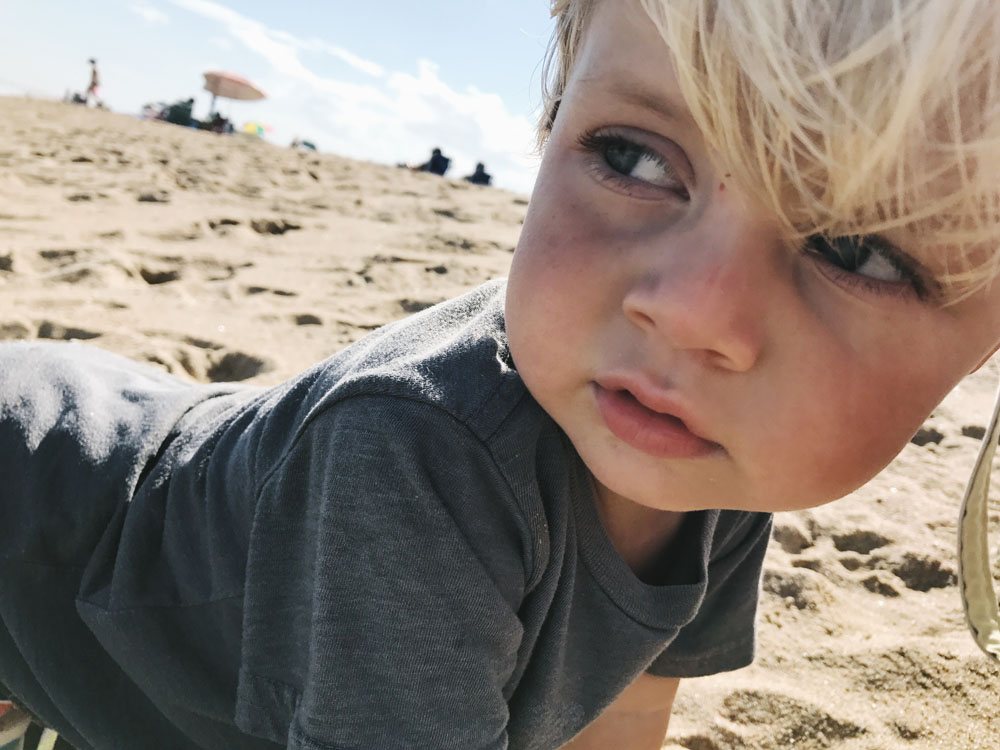 I'm starting to need to steal and/or bribe kisses from Anders. He's not even 3, so this feels a bit early, but if it's bribery I have to do then it is bribery I shall do. Anders Emmett, you will give me smooches any time I ask. You hear me? If not, you can take a time out. In my uterus. (That's a weird thing to say. Let's move on.)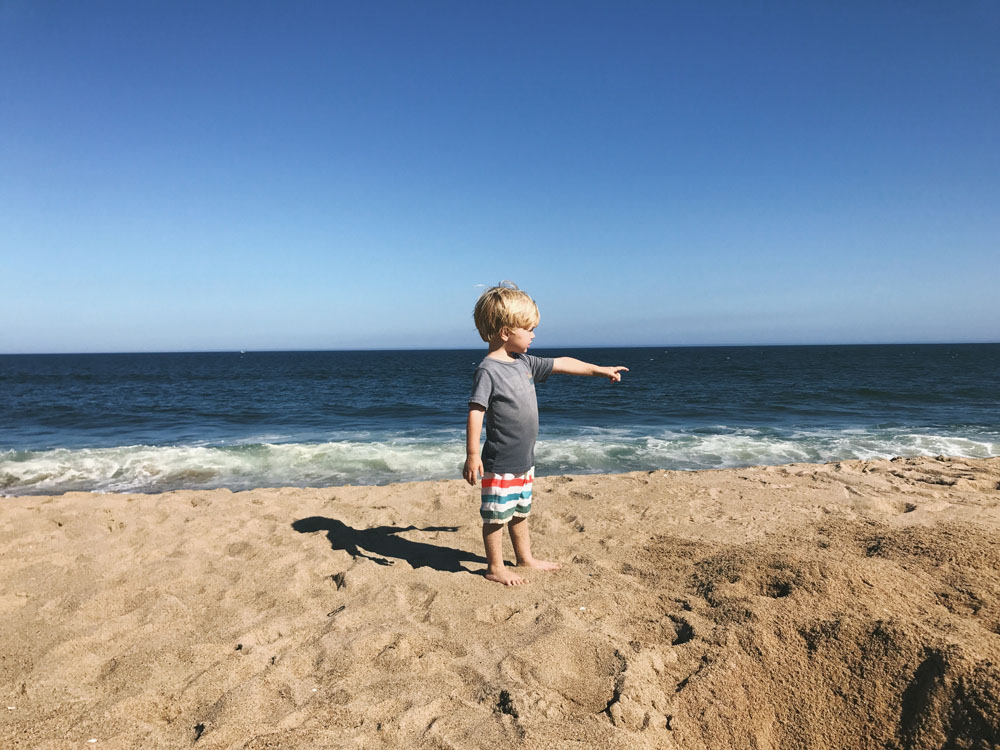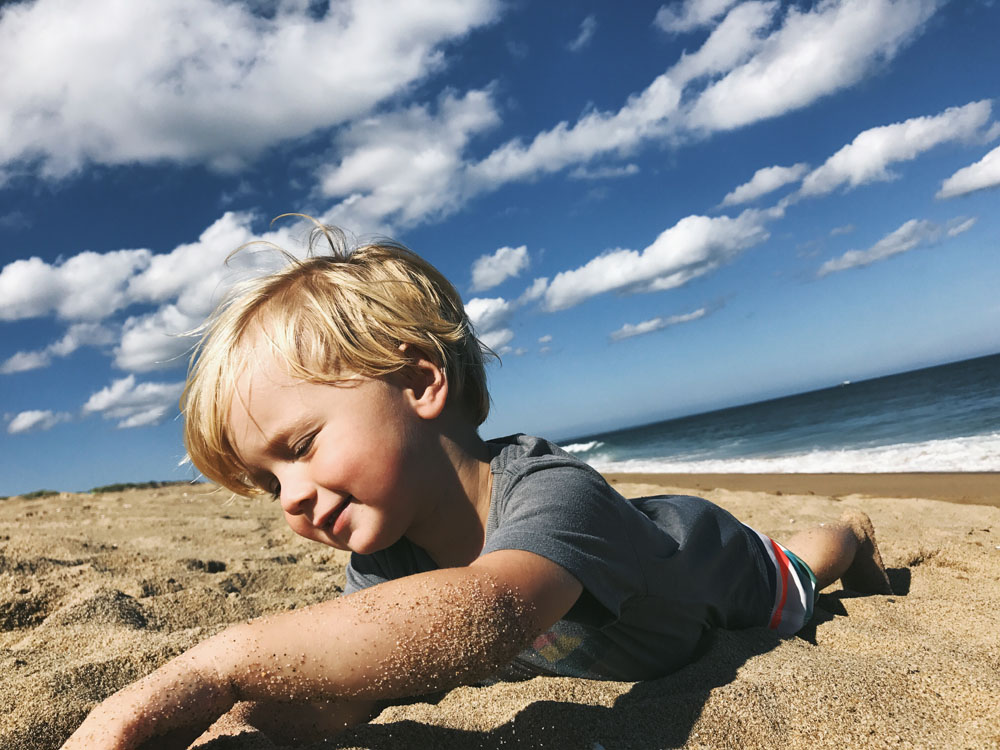 Puffy, late summer (if we're being technical–early fall) clouds and sandy elbows.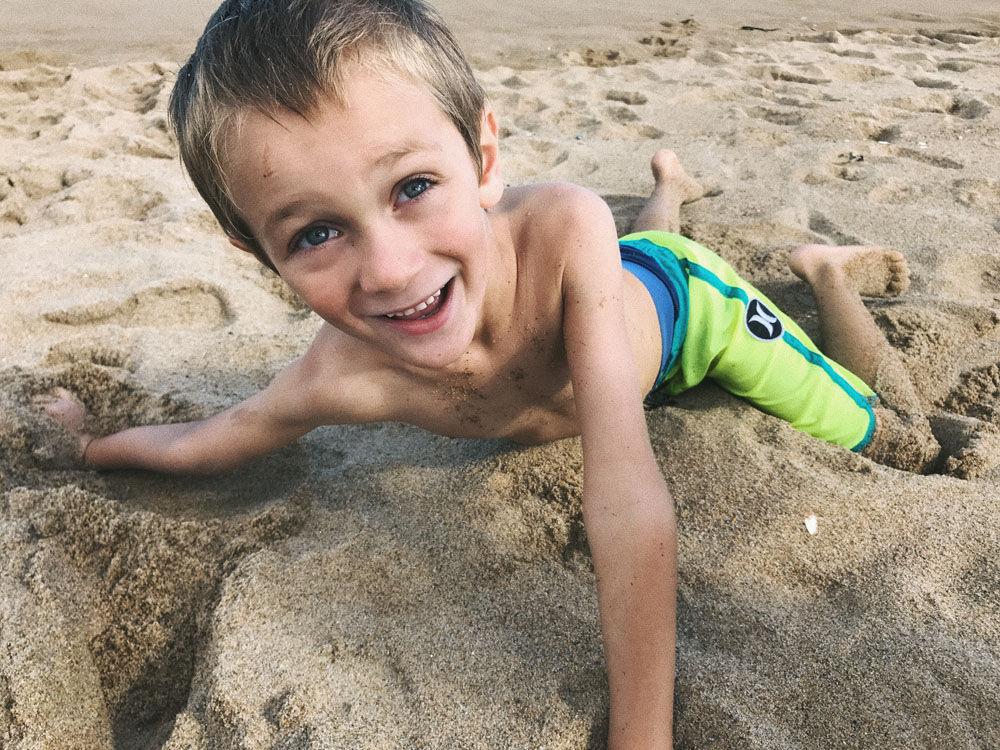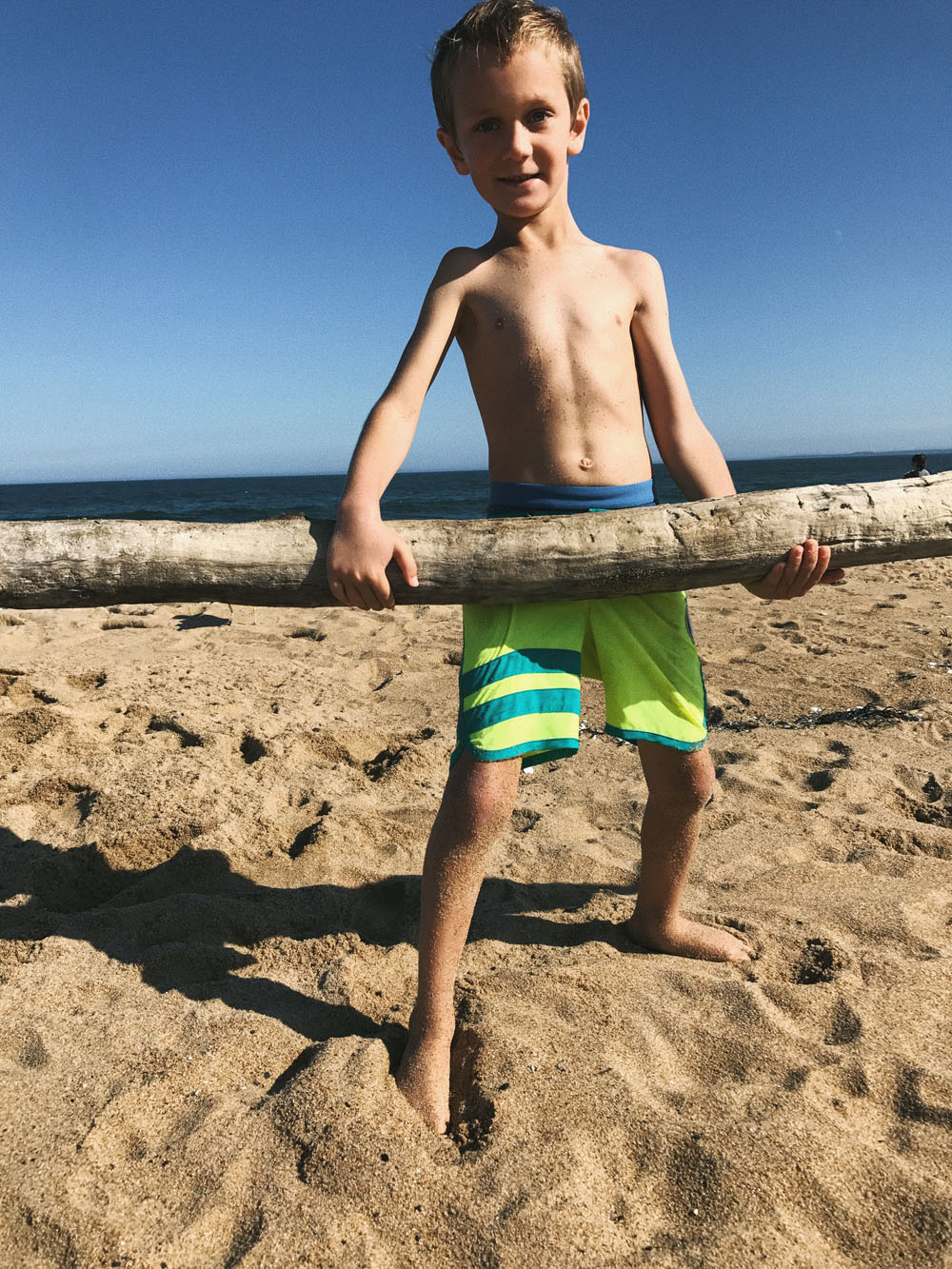 I dug a hole for the boys and Parker put this log over it for some tight rope walking. Never mind the hole was about 1 foot by 1 foot.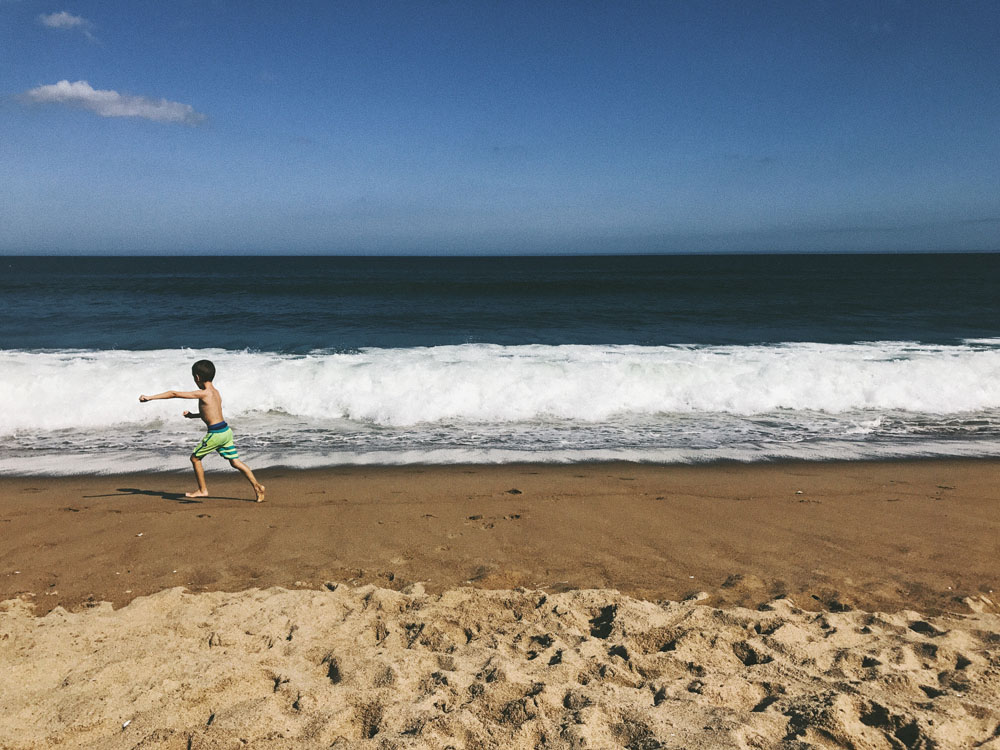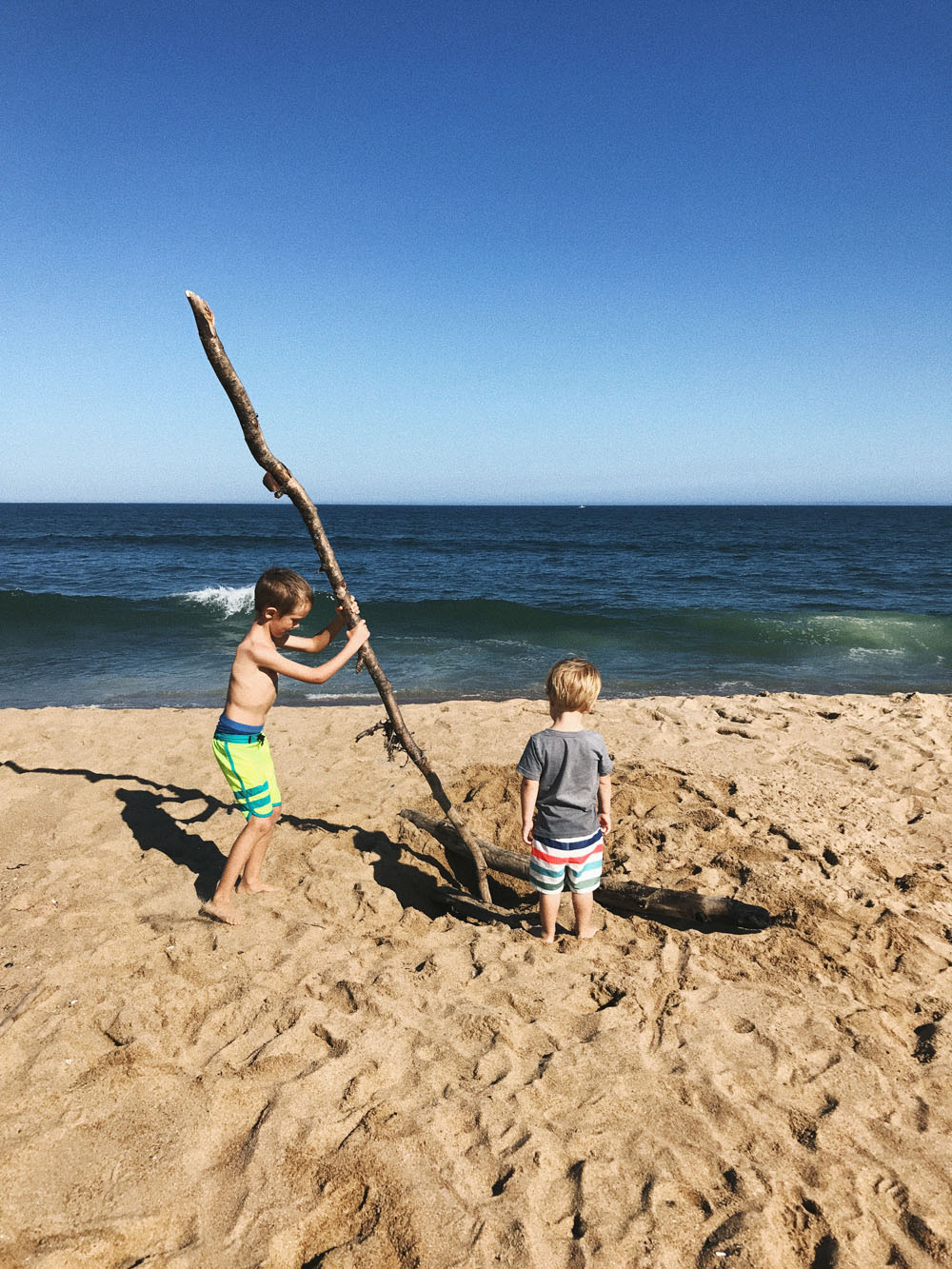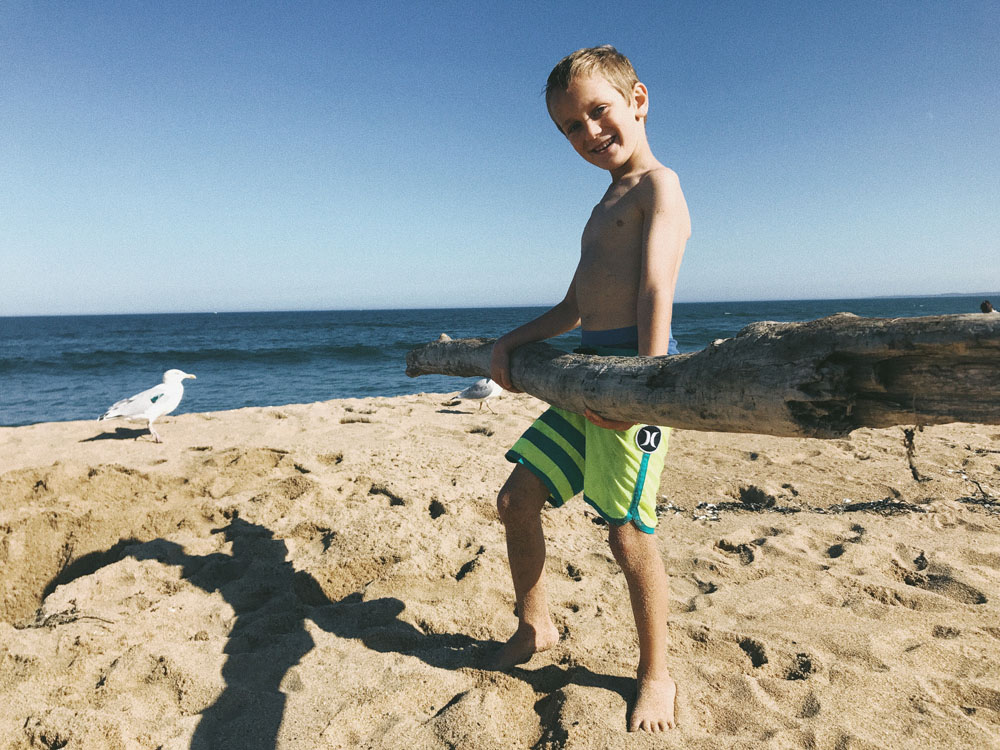 Every time we come, I always exclaim about how lucky we are to live so close to the beach. I think it's my subtle-not-so-subtle brainwashing: you should never leave this town. This is the best town ever. Marry and settle down here. (For the record, I think I'd make a decent mother in law. And I will definitely watch their kids whenever they ask.)