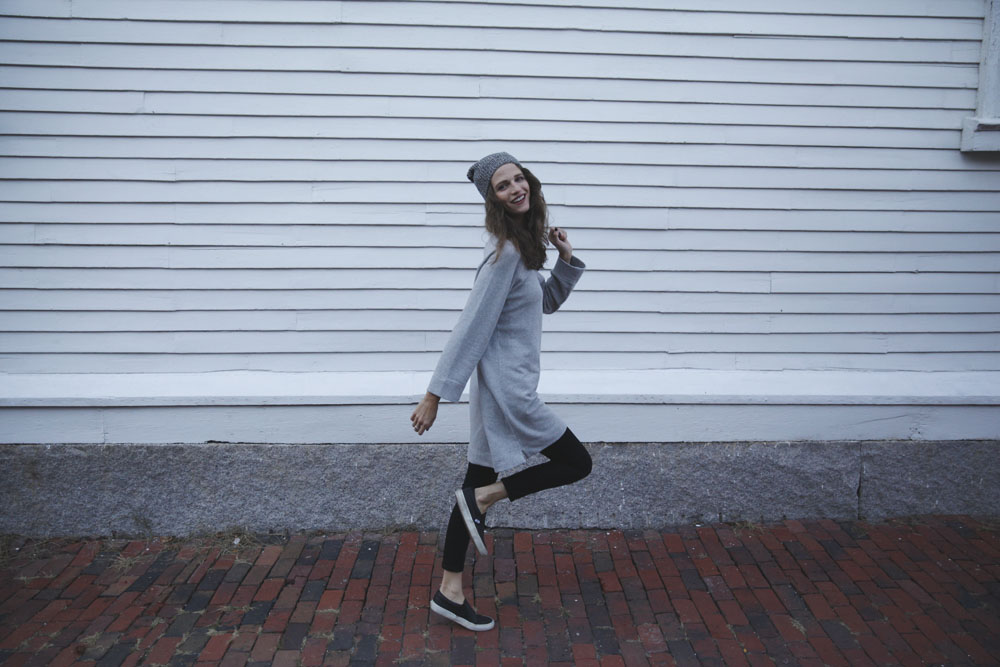 five things i'm looking forward to as the weather changes…
01. having my washing machine fixed. remember i mentioned it broke a few weeks ago? well, it's still very broken. i have hand washed stinky sports uniforms in sinks and trucked laundry over to my sister's but i am REALLY looking forward to having my own fixed. (had a horrible experience with a repair company and it's taking everything in me not to shout how terrible they are from the rooftops.) apparently the guy is coming tomorrow… (i realize this has nothing to do with fall, but it's still something i'm very much looking forward to… and it's fall… soooo)
02. fall recipes. yesterday's comments got me even more excited about them. one of you mentioned a brussels sprouts gratin and i haven't stopped thinking about it since. what is the recipe?!? in case said commenter doesn't return, this one is looking delicious but i'd add pancetta or bacon. (when i link to nyt recipes can you guys see them? i've got a subscription so i can, but i'm not sure if you guys are able to as well or if it's telling you to sign into an account.)
03. sweatshirts. i've been on a sweatshirt kick lately–wanting nice ones that aren't frumpy but are still definitely in the sweatshirt category. here's a few that fit the bill: 01 / 02 / 03
04. george winston's music. it feels very fall/winter to me. i love his music (and used to listen to his summer album through college. such good study music!)
05. cozy times indoors reading to the boys. we used to read constantly to parker. between anders being less interested in reading, and the busy-ness of two, we have so gotten out of the habit of reading all the time and i regret that. our old computer room (nostalgia!) was such a cozy morning spot for reading and i miss it. i also miss a time when my iphone wasn't such a distraction. can i replace the time normally spent on my phone reading instead in the next week? wouldn't that be amazing?? if i can't, what is wrong with me?! with all of us??? iphones, man. i sort of hate them. i look at it like 50 times a day but i also hate it. with a passion. should we talk more about this? maybe do some sort of iphone cleanse together?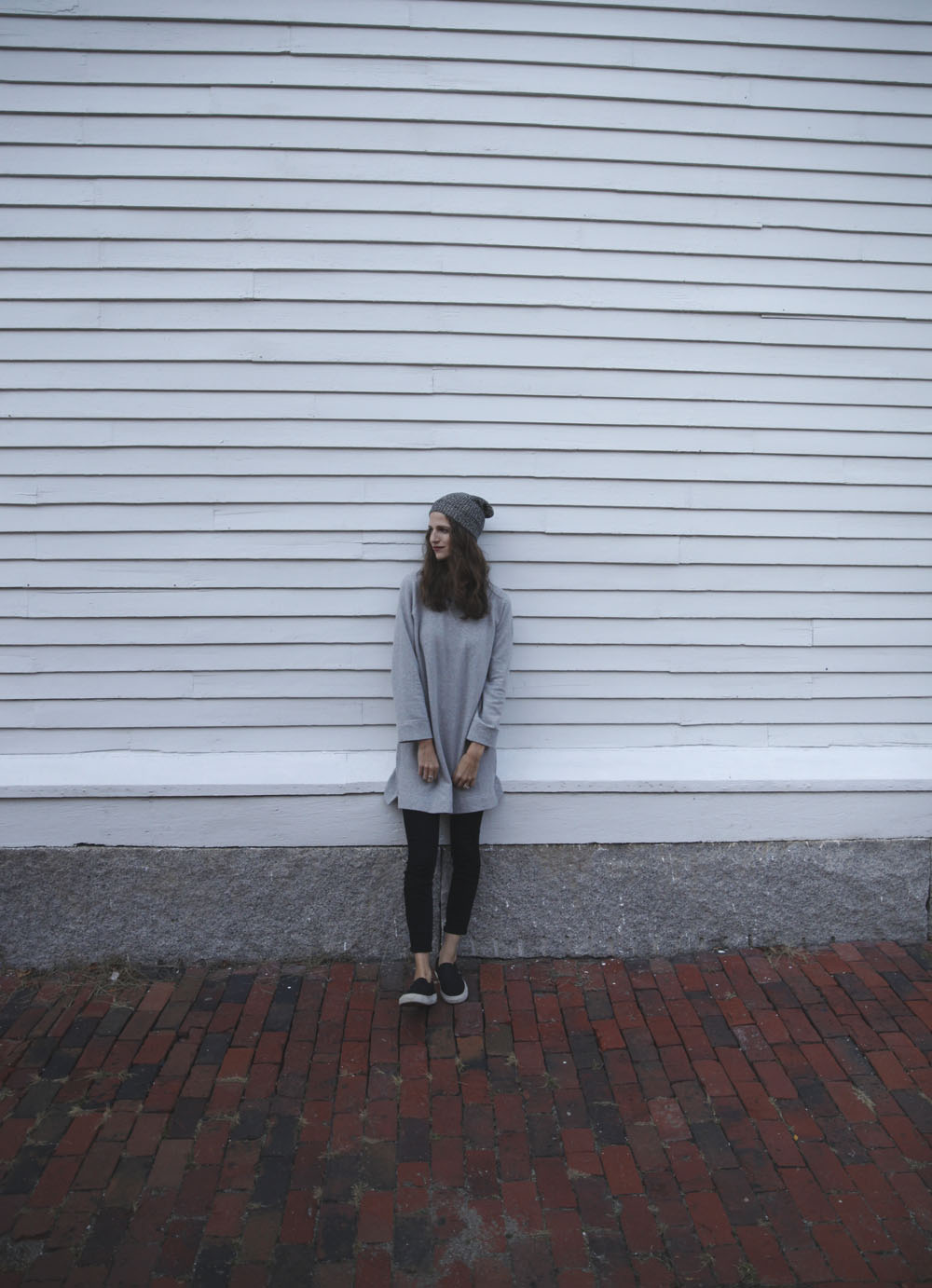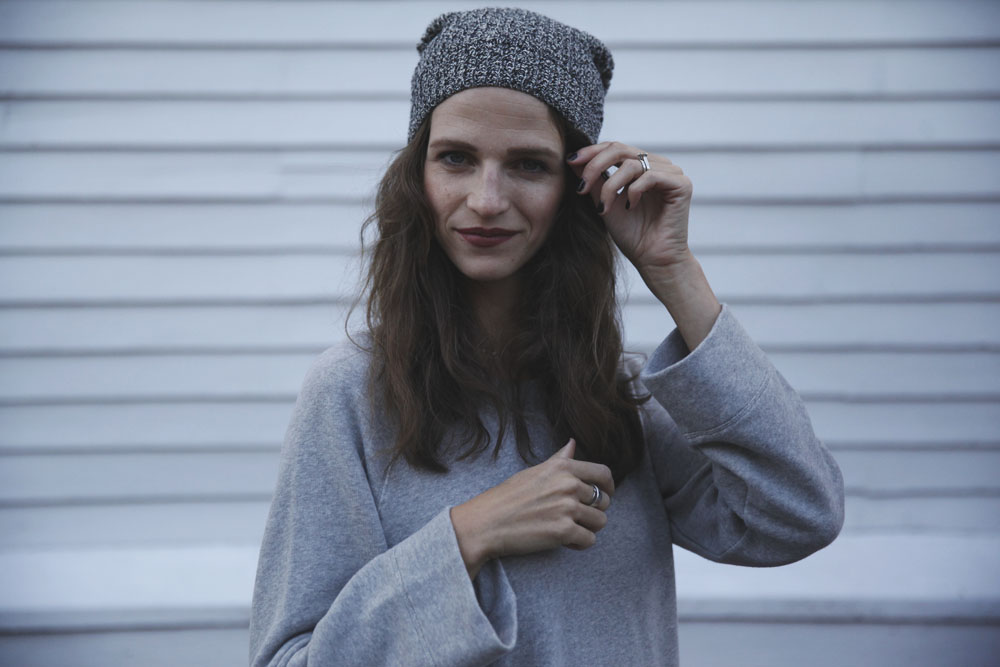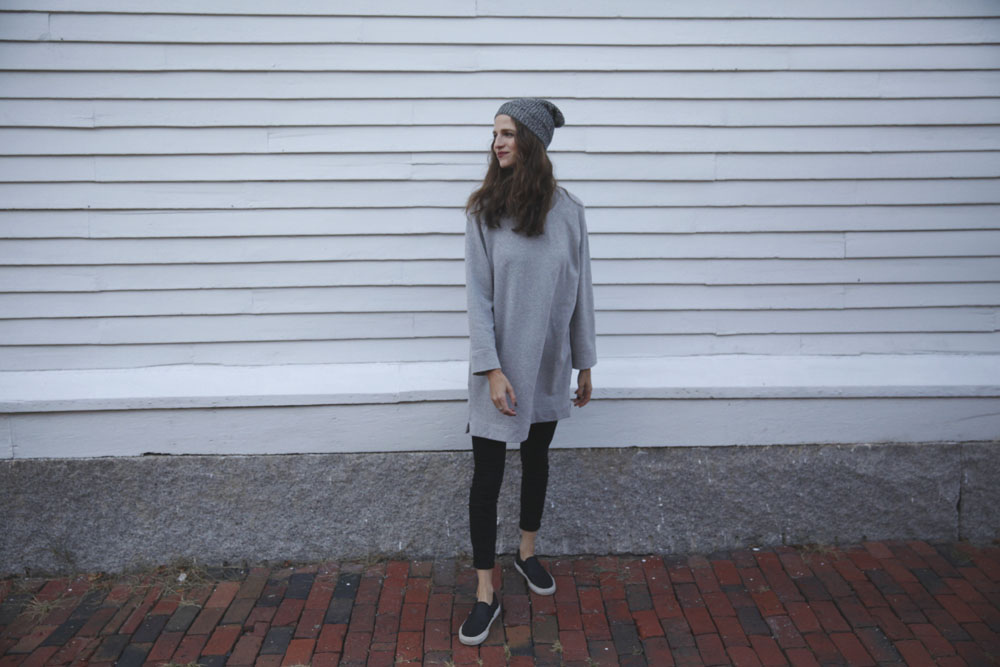 wearing this sweatshirt dress as more of a tunic over my favorite new jeans that have replaced my last black pair of skinnies and this beanie and these classic shoes that are my go-to lately.
[show_shopthepost_widget id="2852152″]
This post is sponsored by Nordstrom. Free shipping, free returns, and price matching. They can't be beat. Thank you as always for reading and supporting my blog. I mean that.