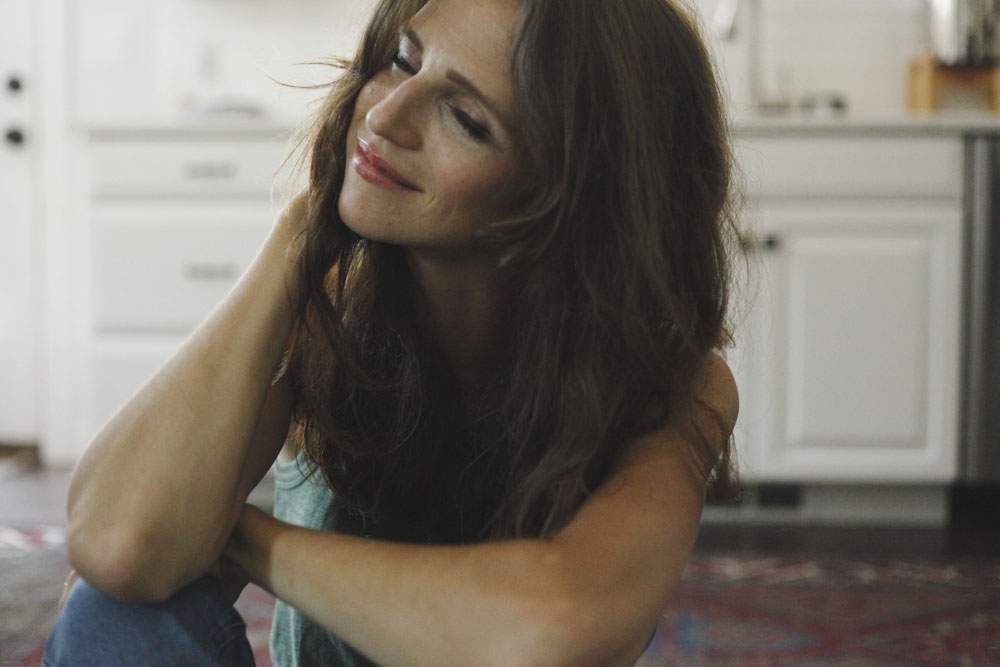 i'm always so interested to hear what's the latest and greatest on the beauty scene, and even more so if it's natural and good for my skin and body. i know i've mentioned this before, but one of the best things i've done for my skin so far is drinking a lot of water. i feel like i notice it more the next morning. if i've hydrated the day before, my skin looks dewier, more full, smooth, even. that should be our first course of action! anyway, in this quest for having my makeup bag reflect the way i try to eat the majority of the time, i've just started dipping my toes into beautycounter. i was under this impression that if it's natural it wouldn't work as well as the chemical-laden stuff. why? i really don't know. but i'm pretty convinced it's not true at this point. i'd already switched to all-natural for my skincare awhile back, but i hadn't made the leap to makeup. (i still haven't fully leapt; don't take my better than sex mascara and seche vite) but i have given a few things a try and can say so far that i'm really pleasantly surprised. plus the idea that it's sort of good for my skin and that it doubles as skincare is just icing on the cake. a quick word about beautycounter and then my favorites below: the european union has banned or partially restricted over 1,400 ingredients from personal care. the united states has banned 30 (!!). this just pisses me off. so, like we do with the food on our tables, it is up to us to sift out the good from the bad. enter beautycounter. they go well beyond what's legally required and over 80% of their ingredients are organic, natural, or plant-derivatives. now that i can get on board with. so, here's a few favorites, and exactly what i'm wearing in these pictures.
01. dew skin. this is so nice because it is moisturizing while also giving you a little bit of coverage (minimal coverage; so not great if you like a heavier foundation), and it has SPF in it. it's also got vitamin C in it which helps reduce age spots and make the skin brighter. plus, hyaluronic acid which i think is going to be the buzzword in skincare in the future (or maybe it already is?). here's the scoop: hyaluronic acid is found in every skin cell and holds up to 1,000 times its weight in water and steadily releases moisture throughout the day. but, as we age (waaaah), our reserves get depleted. beautycounter uses sodium hyaluronate, a more stable form of this acid, in dew skin (and in their foundation) for continuous hydration. boom. there it is. did that read like an ad? i'm off my soapbox now! i got the dew skin in no. 2 if that helps anyone looking for their shade. it's sort of a great one-and-done day cream with a little bit of coverage and a bit of, like it's called, dew if you like a really quick makeup routine.
02. cream blusher. i love this one. in part because it's super simple and i've been using it for my cheeks and lips. i got it in the color hibiscus and it's on my cheeks (not lips!) here. i think it stays on longer than powder blush too (even though this blush in melba is still a favorite and i do use it often!). i dab a few spots on my upper cheekbones and blend it with a beauty blender. also, it's a big stick and will last forever.
03. sheer lipstick. been wearing this every single day in the color terra. it's a gloss meets lipstick. not at all matte. it's what i'm wearing above. i love it. super flattering universal color if you want to try one but aren't sure what color to pick.
04. kat von d tattoo liner. whenever i want to step it up a smidge in the makeup department, a slight swoosh of the liquid eyeliner always does the trick. i love this one. super easy to apply and stays on all day, no flaking.
05. better than sex mascara. still my favorite, probably ever.
06. too faced bronzer. i use a big blush brush and always sweep this across the top of my forehead. it's my favorite bronzer i've used. no shimmer in it whatsoever. just a nice matte bronzer. when mine is gone i may give beautycounter's a try.
07. anastasia brow duo. best brow defining product out there i think. so many people use this! i've had the same little pot of it for a reeeeeally long time too. the stuff lasts forever.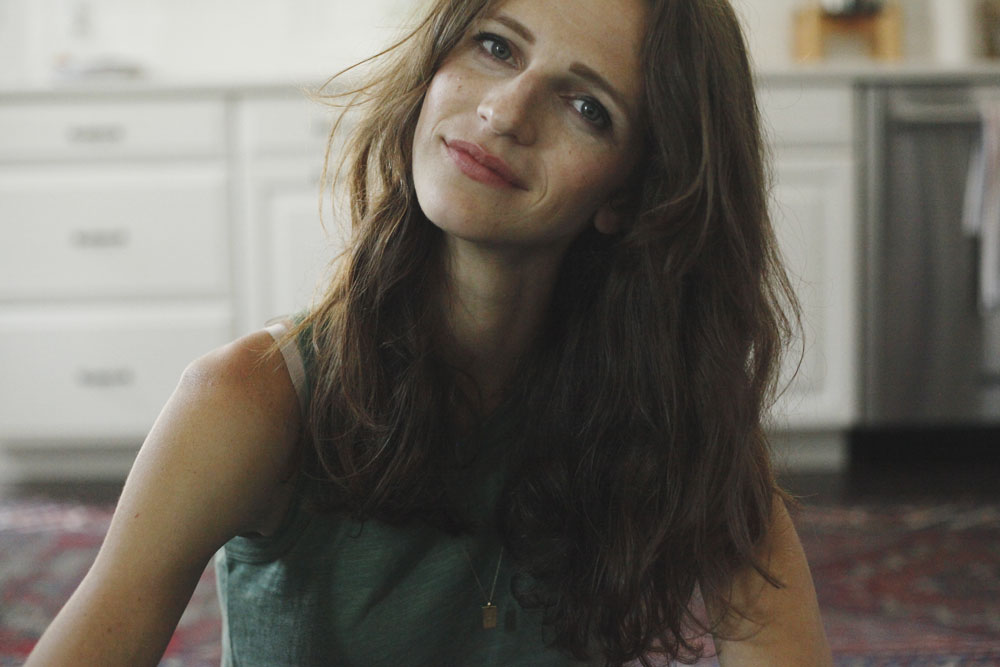 p.s. if it wasn't already clear, i signed with beautycounter after using it for the last several weeks and really loving the products. to check out all the beautycounter products, here's my beautycounter site. and if you've got any questions about their products, email me and i'll try my best to answer them!