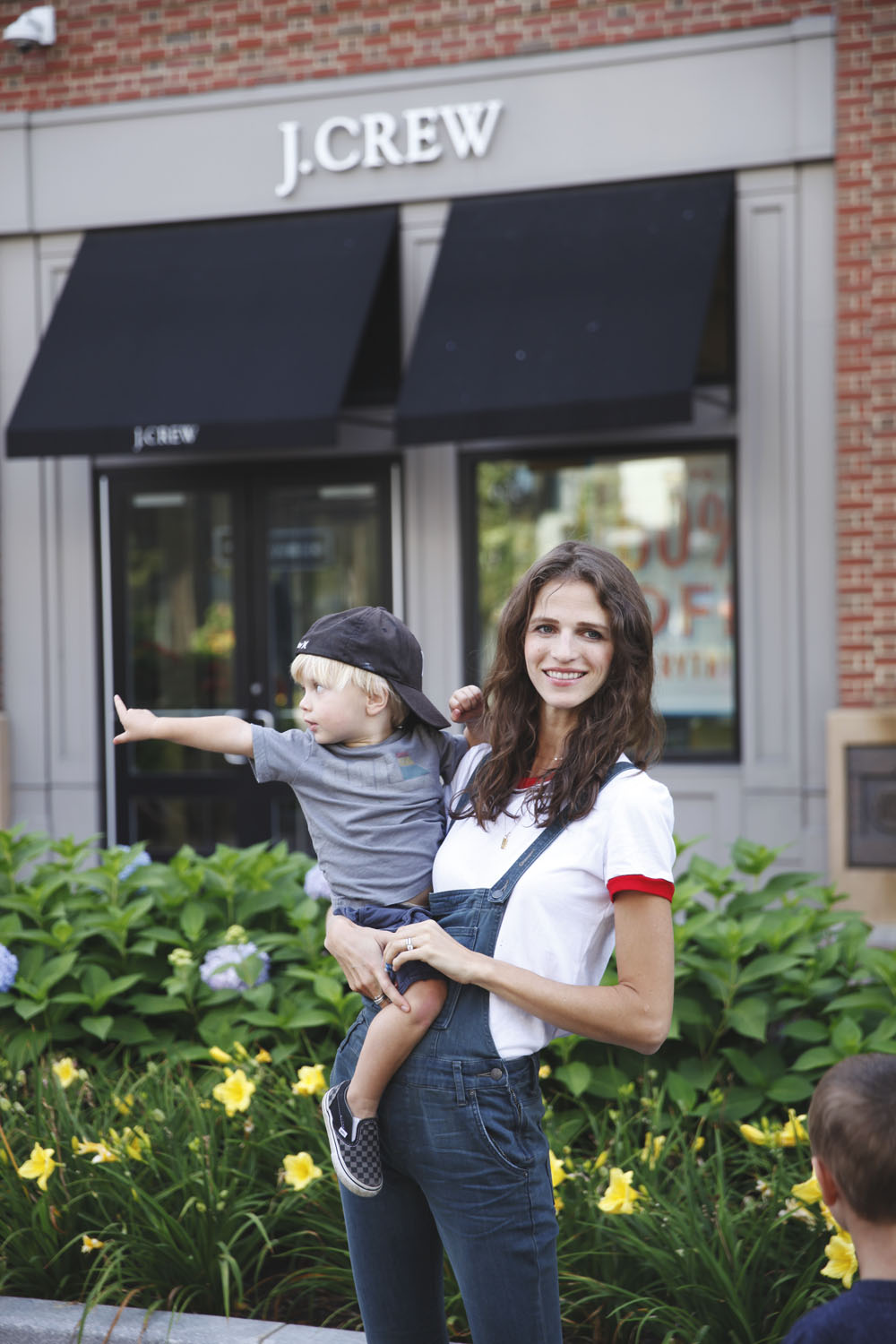 Well, now that we're all saying sad farewells to summer (except you sweater-obsessed pumpkin-latte-drinking crazy summer-haters) and hello's to the school year, it's time for back to school shopping. We recently drove down to Assembly Row in Somerville for just that. I'm really loving this new wave shopping trend of outdoor shops in pretty spaces, and Assembly Row is no exception.
As we drove up, we didn't tell the boys where we were going even though we knew well that Legoland was there and would be, for them anyway, a main attraction. As we neared the giraffe and they discovered he was made out of Legos, they got so excited. "Luh-lo! Luh-lo!" That's Anders-speak for Legos. Don't judge their playing-it-cool faces above. That's more indicative of their annoyance that I'm still taking a picture when they just want to go inside.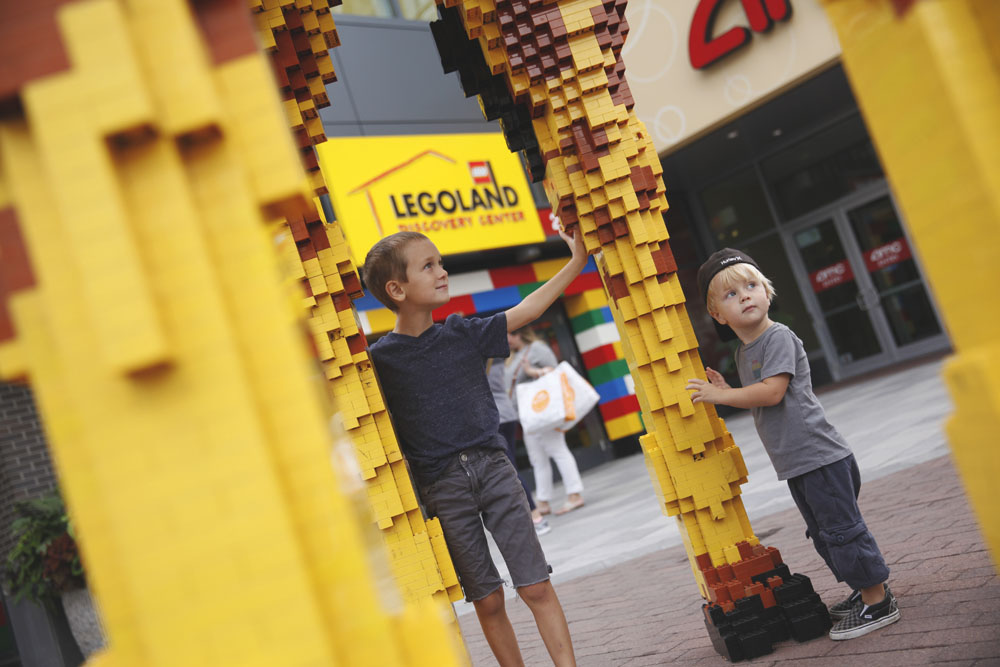 Getting into Legoland is quite the experience. You basically climb aboard this train and it goes through a sort of tunnel with screens all around, and you shoot at bad Lego guys. For little Lego-obsessed rough and tumble boys? Perfect.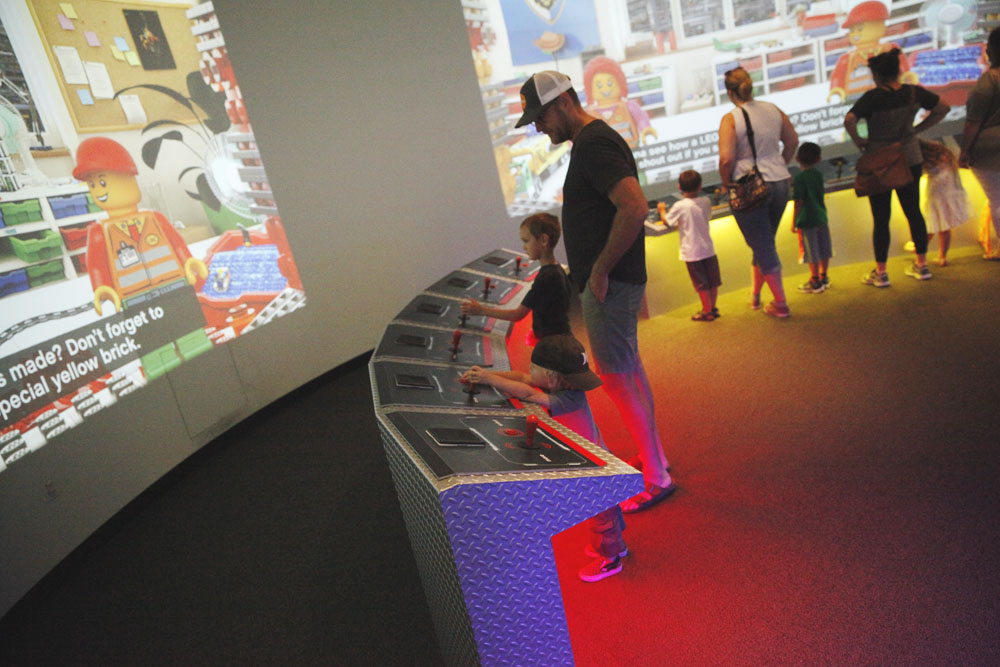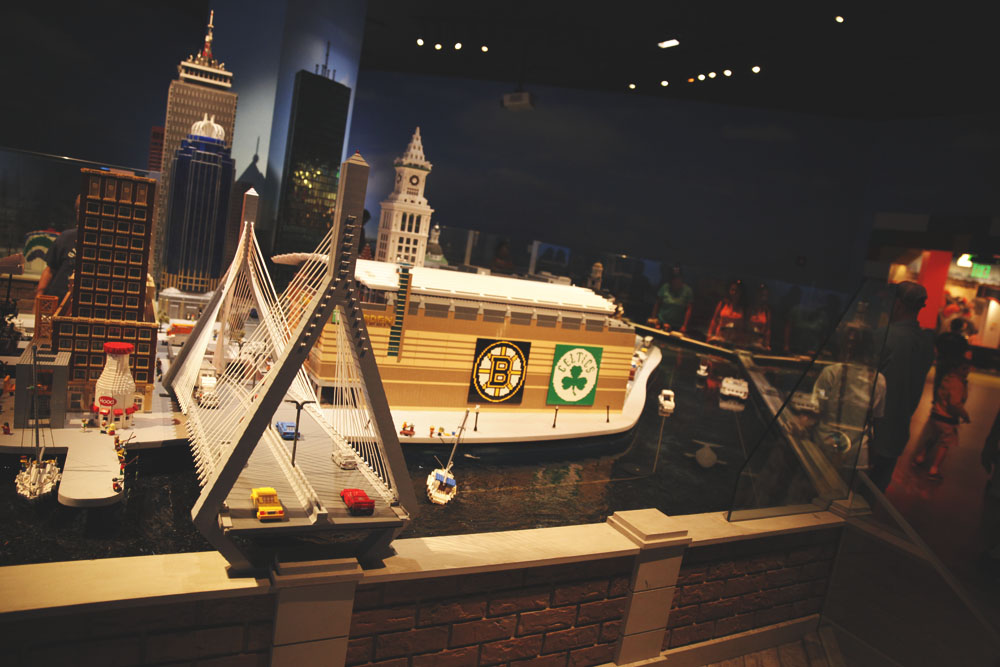 Zakim Bridge and the Garden in Lego!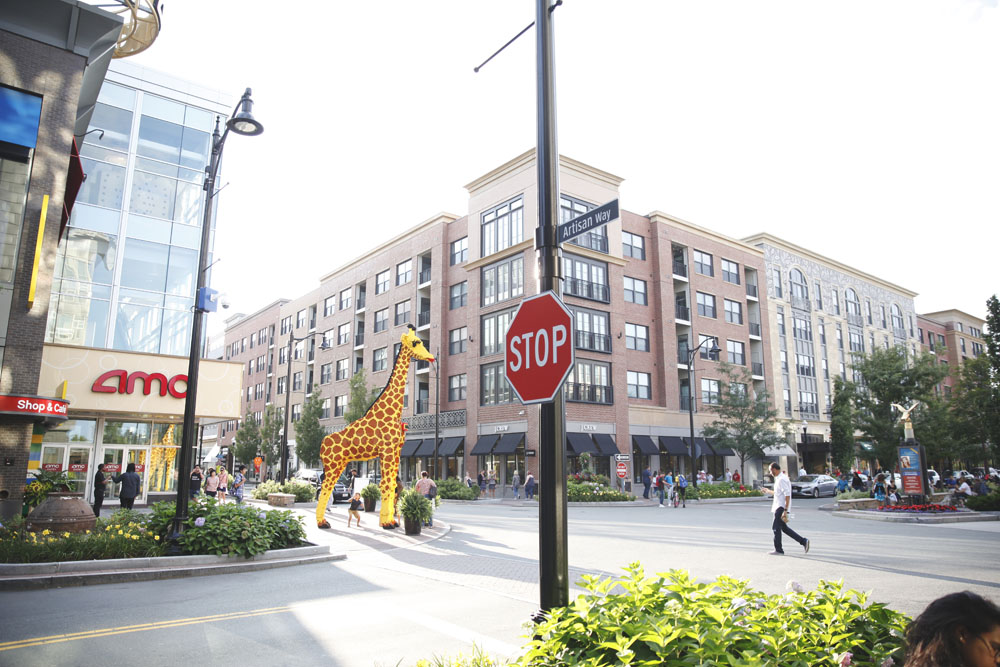 We spent a couple hours in there, completed NINJAGO TRAINING (this was a real highlight for Parker; though I think he half expected Kai himself to come out and personally knight him or something), and then went on for some food and shopping.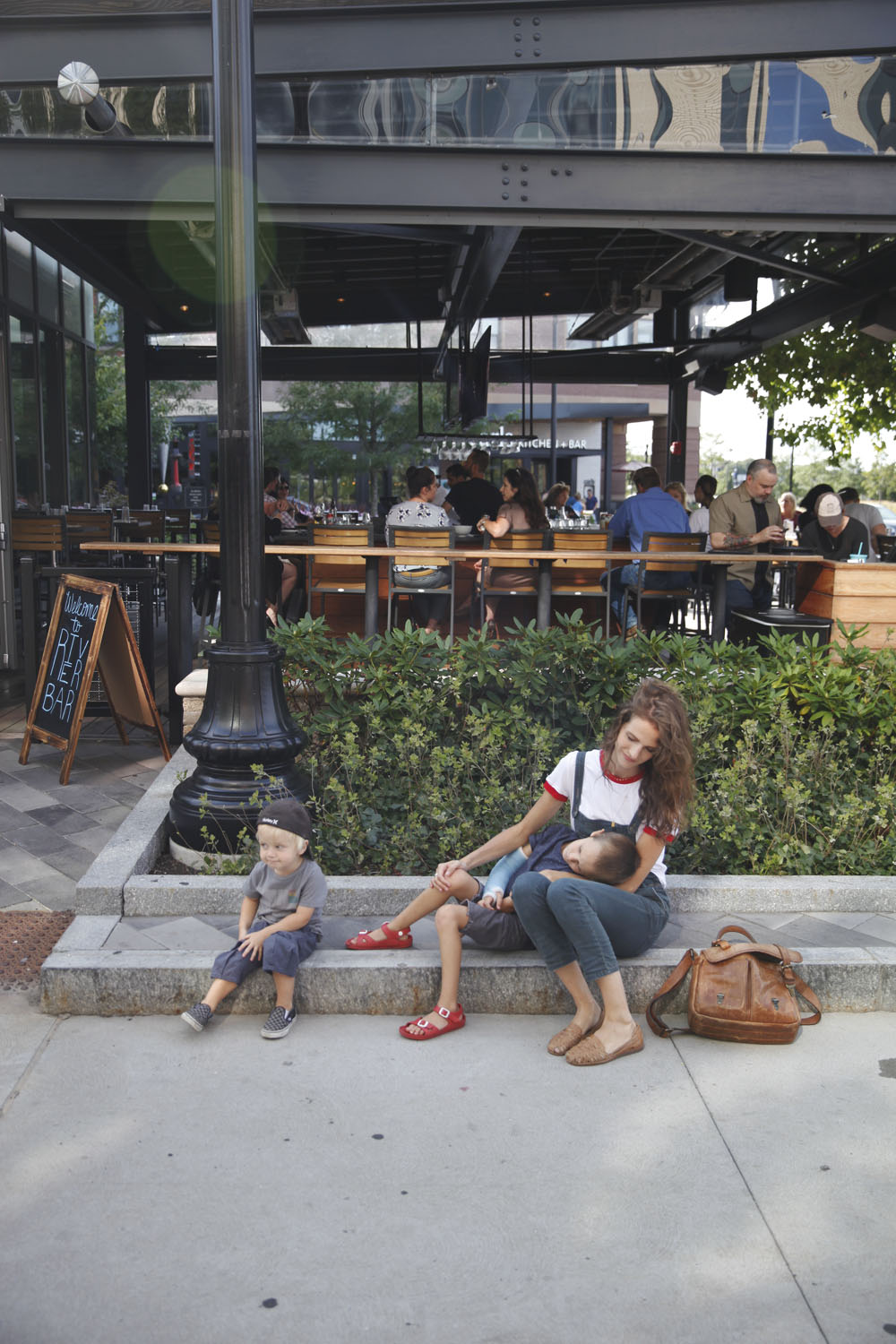 The restaurant scene down there is quite good. We picked River Bar which had some great outdoor seating, including comfy seats with fires going in the center. Love that. We ordered a few apps, and then shared burgers with the boys.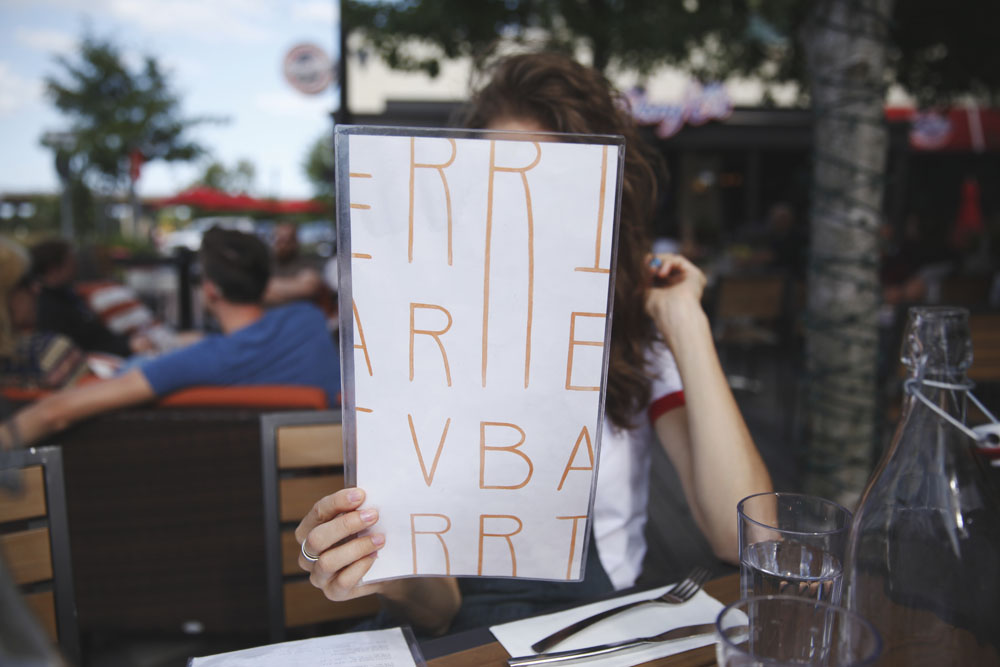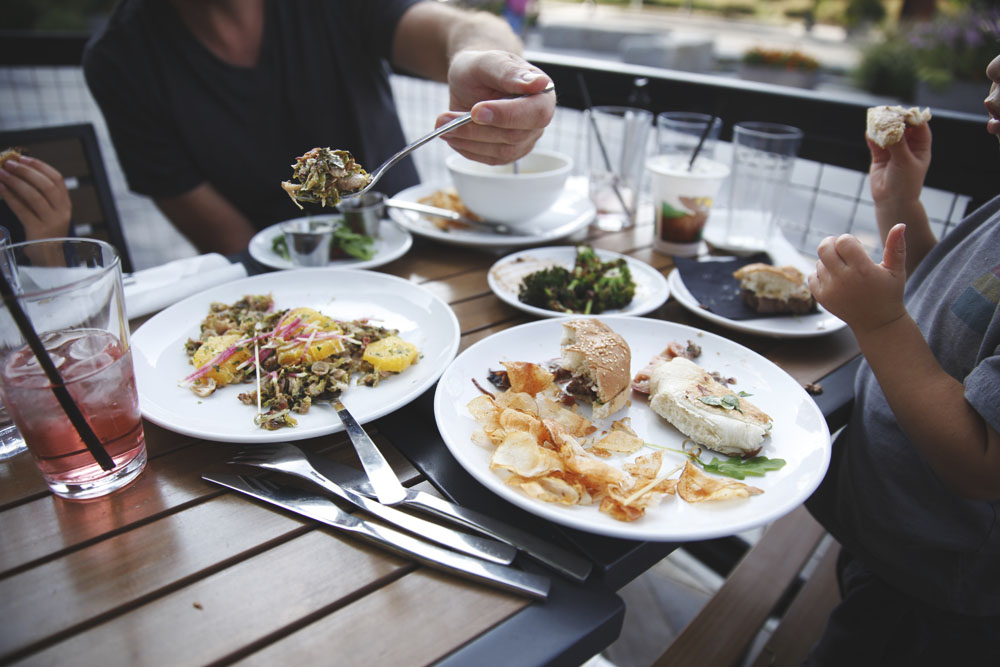 Forgive me for not getting a picture of the burger before Anders deconstructed it. Blogger fail. Next time I want to try Totto Ramen or Southern Kin.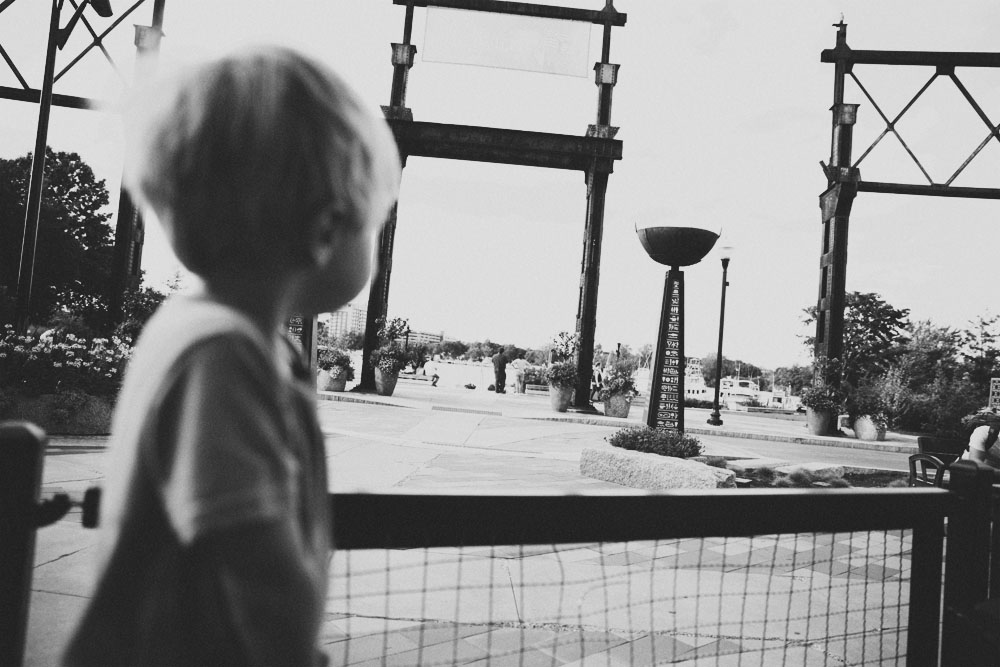 The whole shopping center has a really cool design to it. It feels very pedestrian with certain sections–like either side of JP Licks–totally blocked off and purely for foot traffic. And it's all made more attractive by all the landscaping they've done. It brings back to school shopping to a whole new level than when you're stuck in the mall. Plus, it's right along the river so after eating or shopping, you can stroll the water to get a nice little break.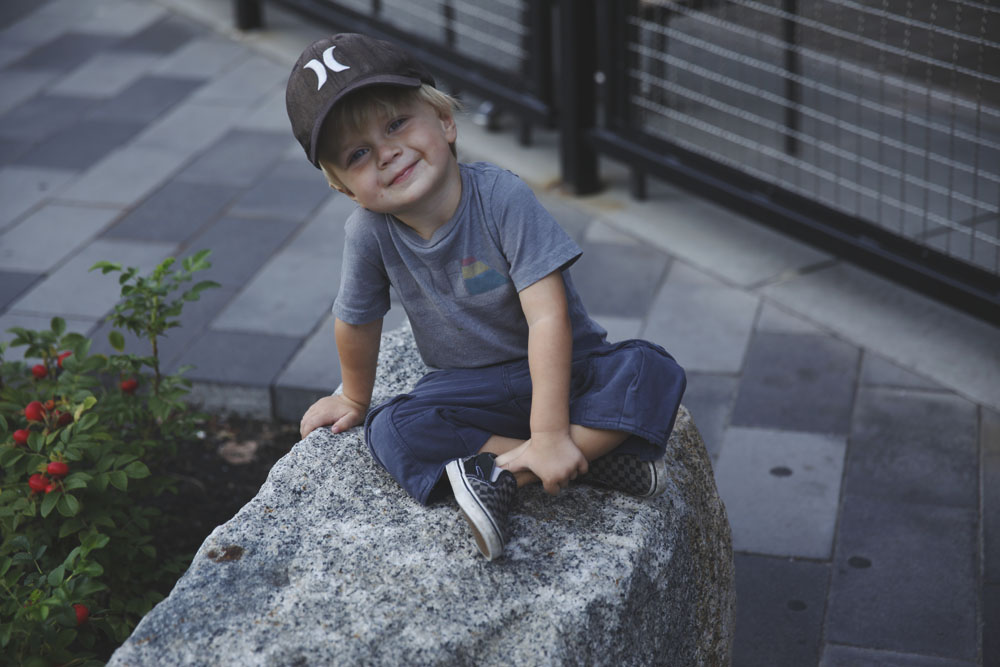 Oh buddy.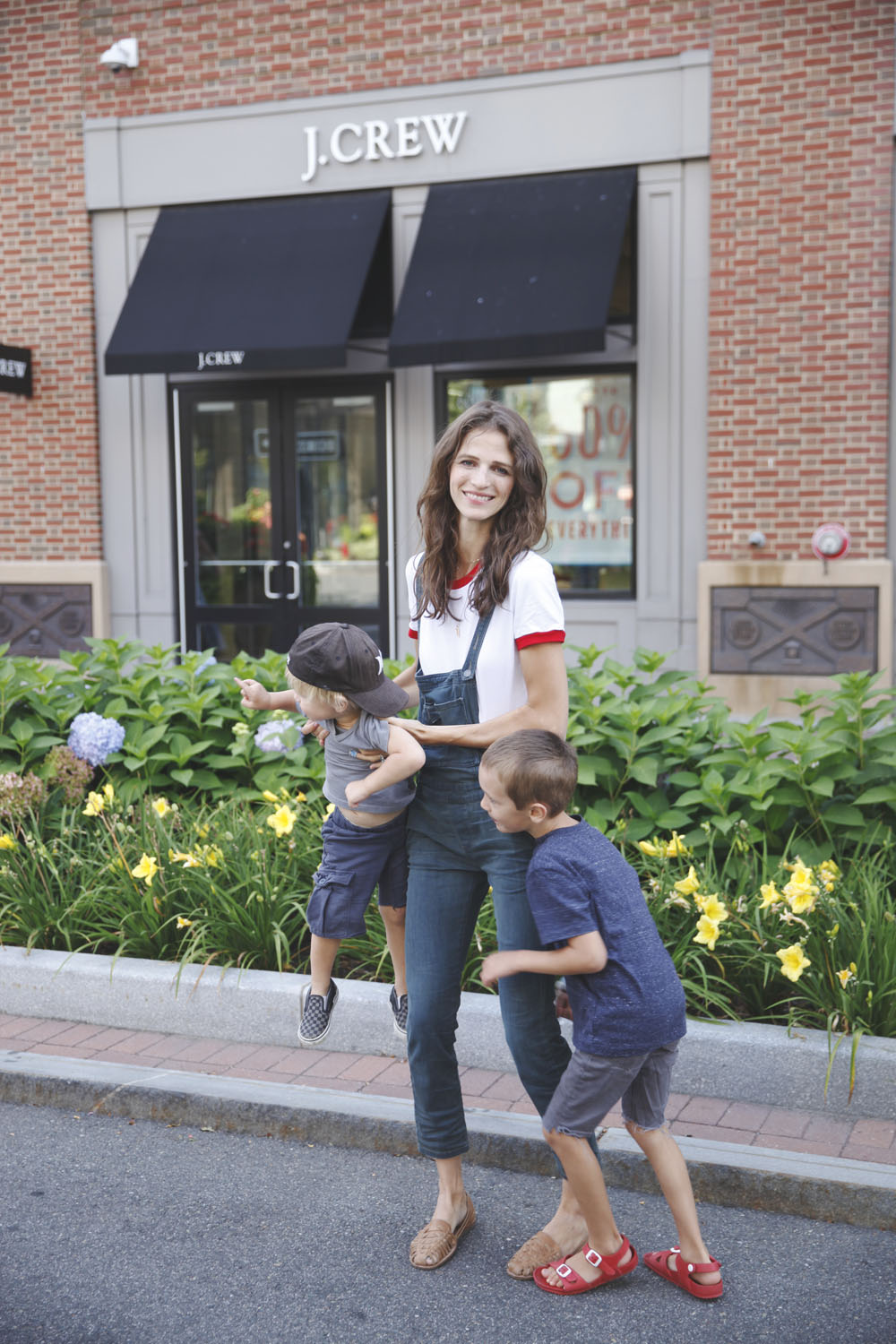 This is how 90% of the pictures actually look. Anyway, there's a new Crewcuts we visited. Loved the classic rugby I'm holding below but, sadly, they were out of the boys' sizes.

Then we strolled over to the brand-new Columbia to check that out too. While there, we saw a bunch of building going on and I discovered it was a big green park space they were building, and a Cafe Nero. Looks like they're having outdoor yoga coming up and concerts too. I really like the whole idea behind places like this. (Check out some of the events here including a free Tots program; fitness classes too!)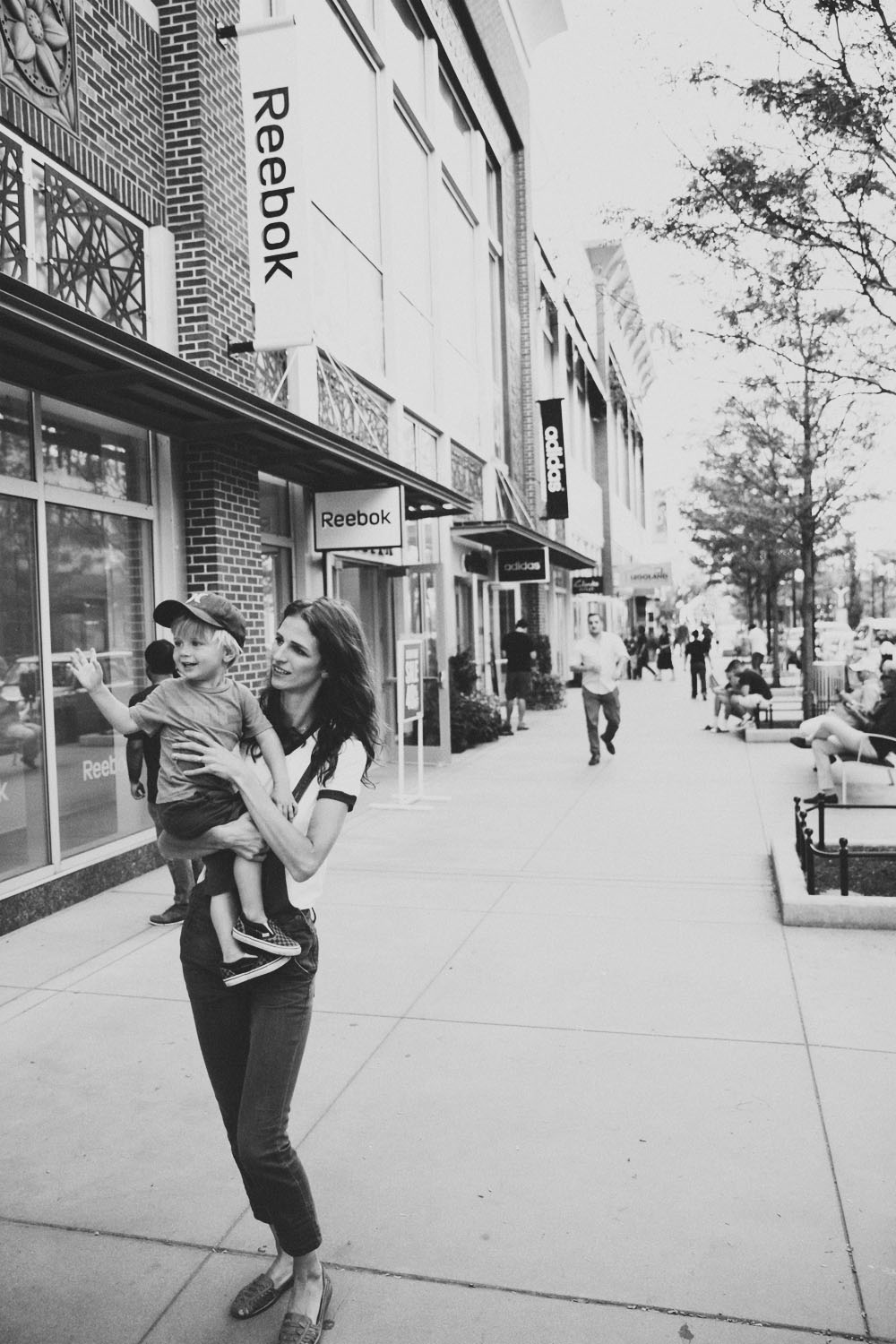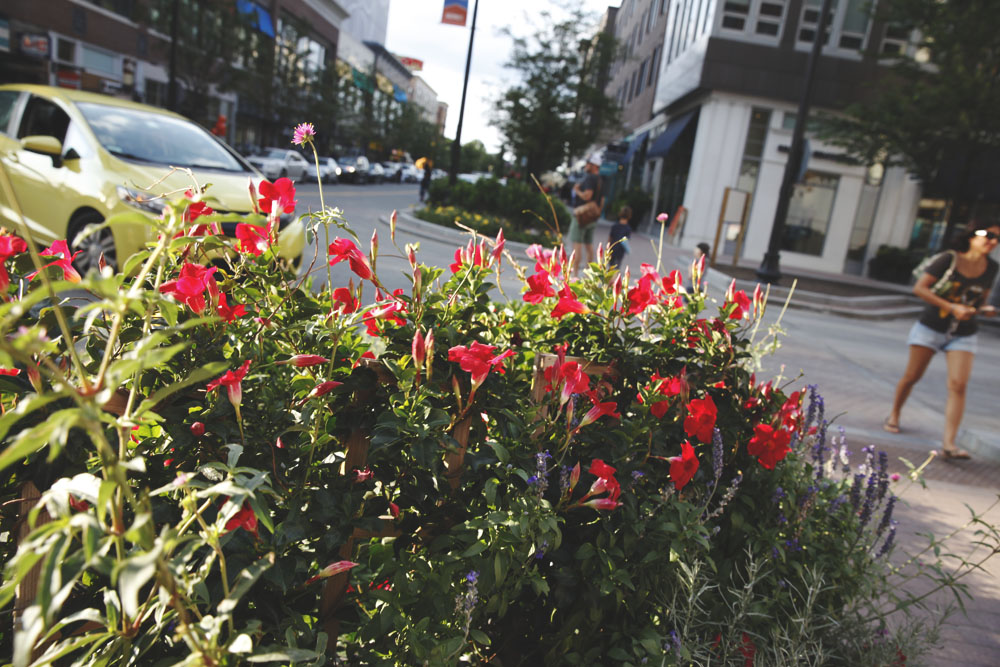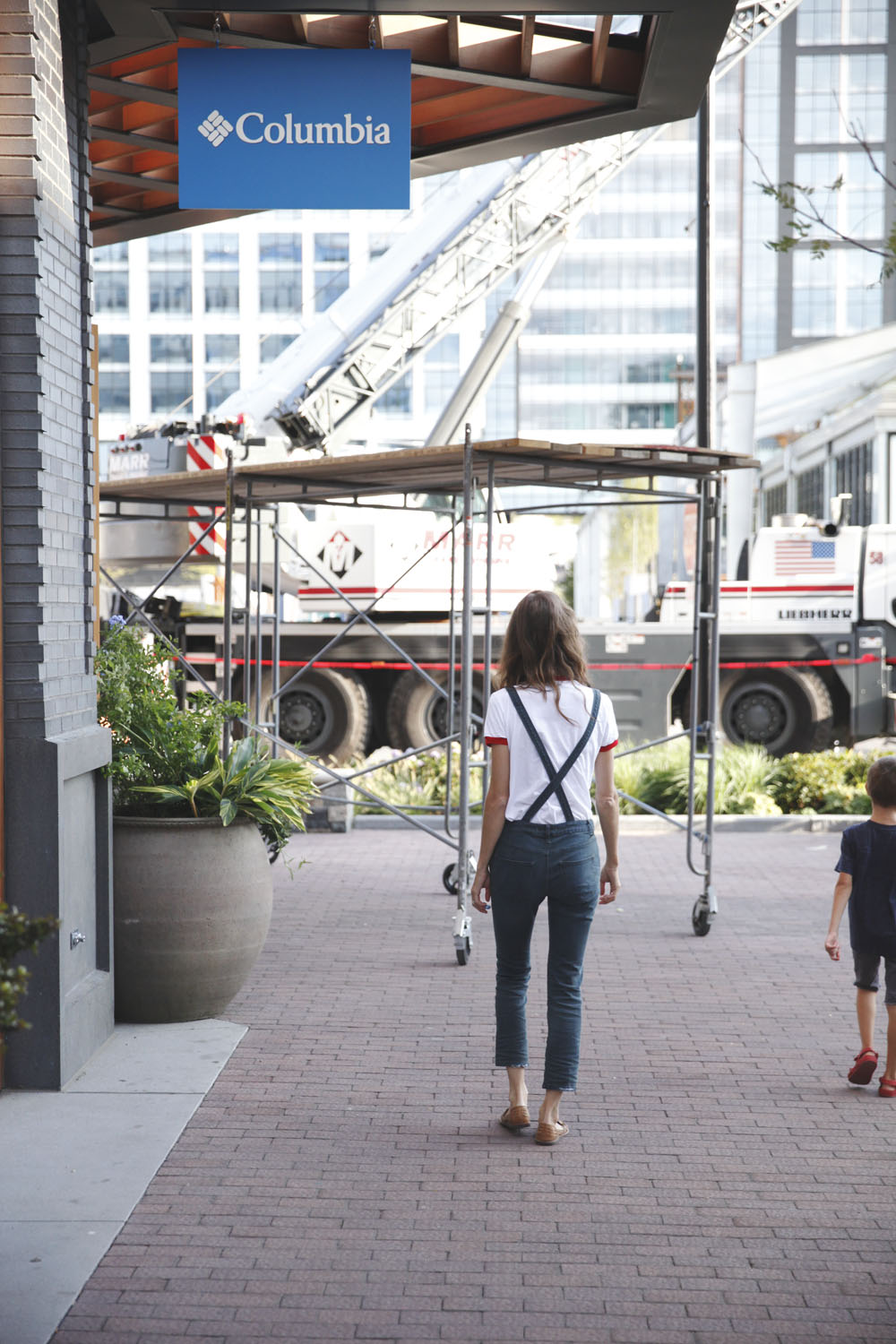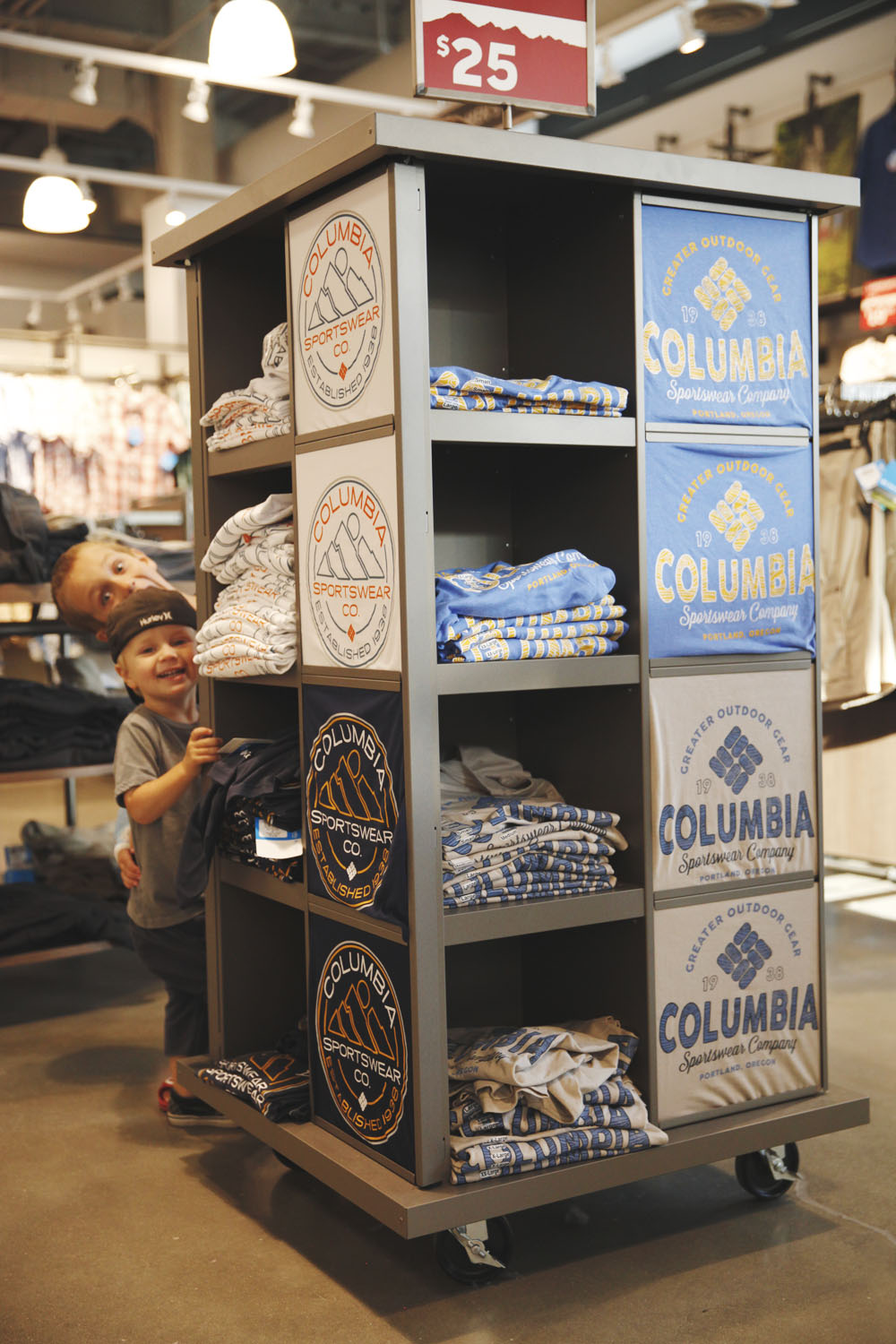 Peek-a-boo!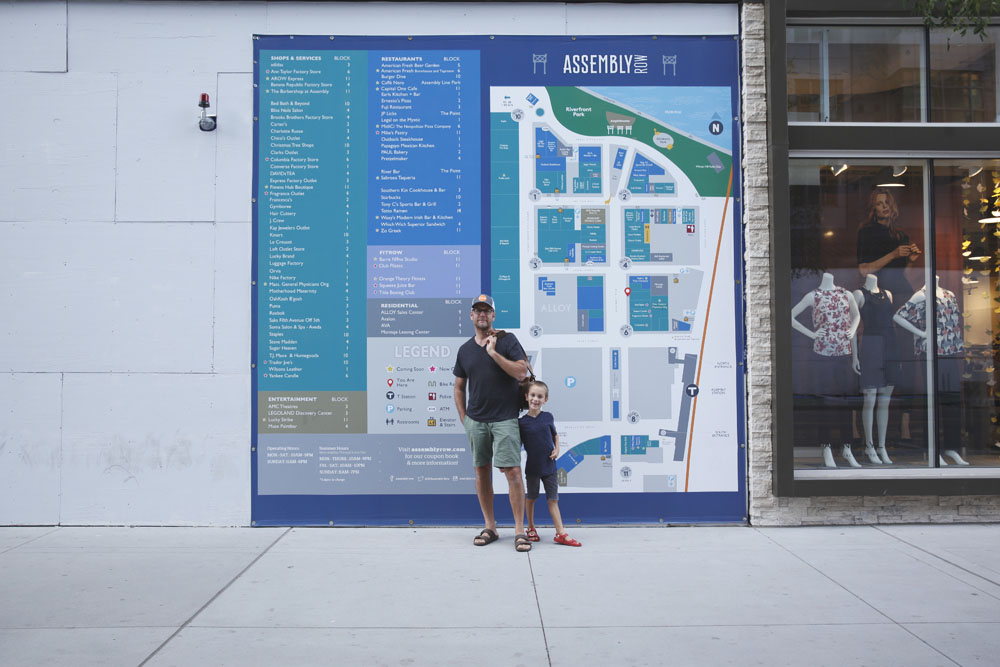 Assembly Row could definitely be your one-stop shop for back to school–made much more enjoyable by the pleasant surroundings, and yummy food there. It's just a few minutes from downtown Boston. Check out all the shops here. Banana Republic to Clarks to Gymboree and more. Plus, they're expanding! Here's a map. There's even a playground for the times when a playground is a necessity. (Often with little ones).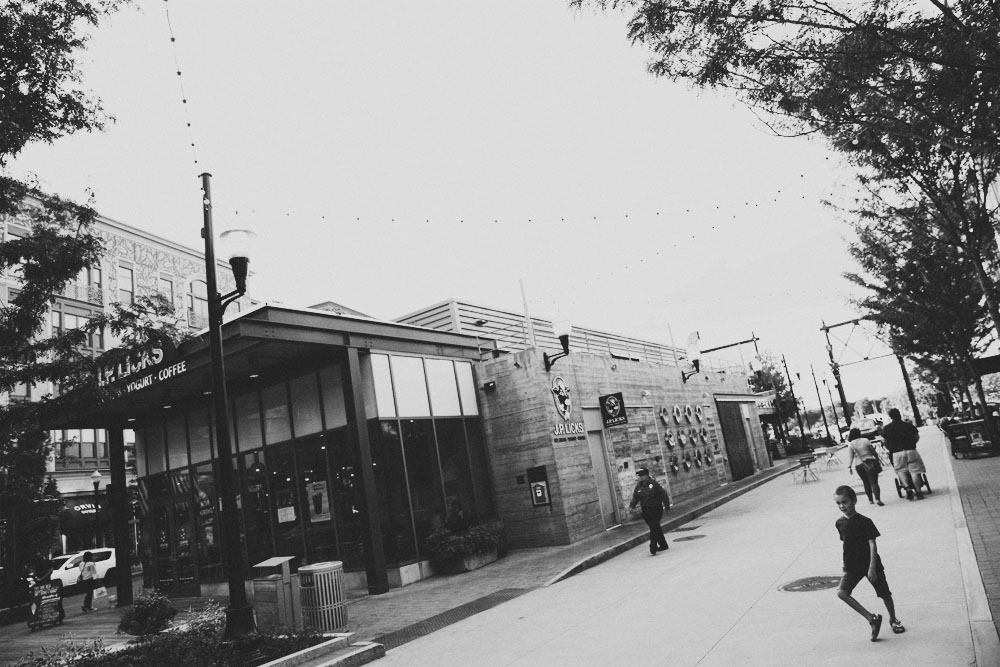 And finally, cap it off with an ice cream cone from J.P. Licks like we did! Also perfect bribery for good behavior throughout the day (who said that?). And if you've still got enough energy, AMC for a movie.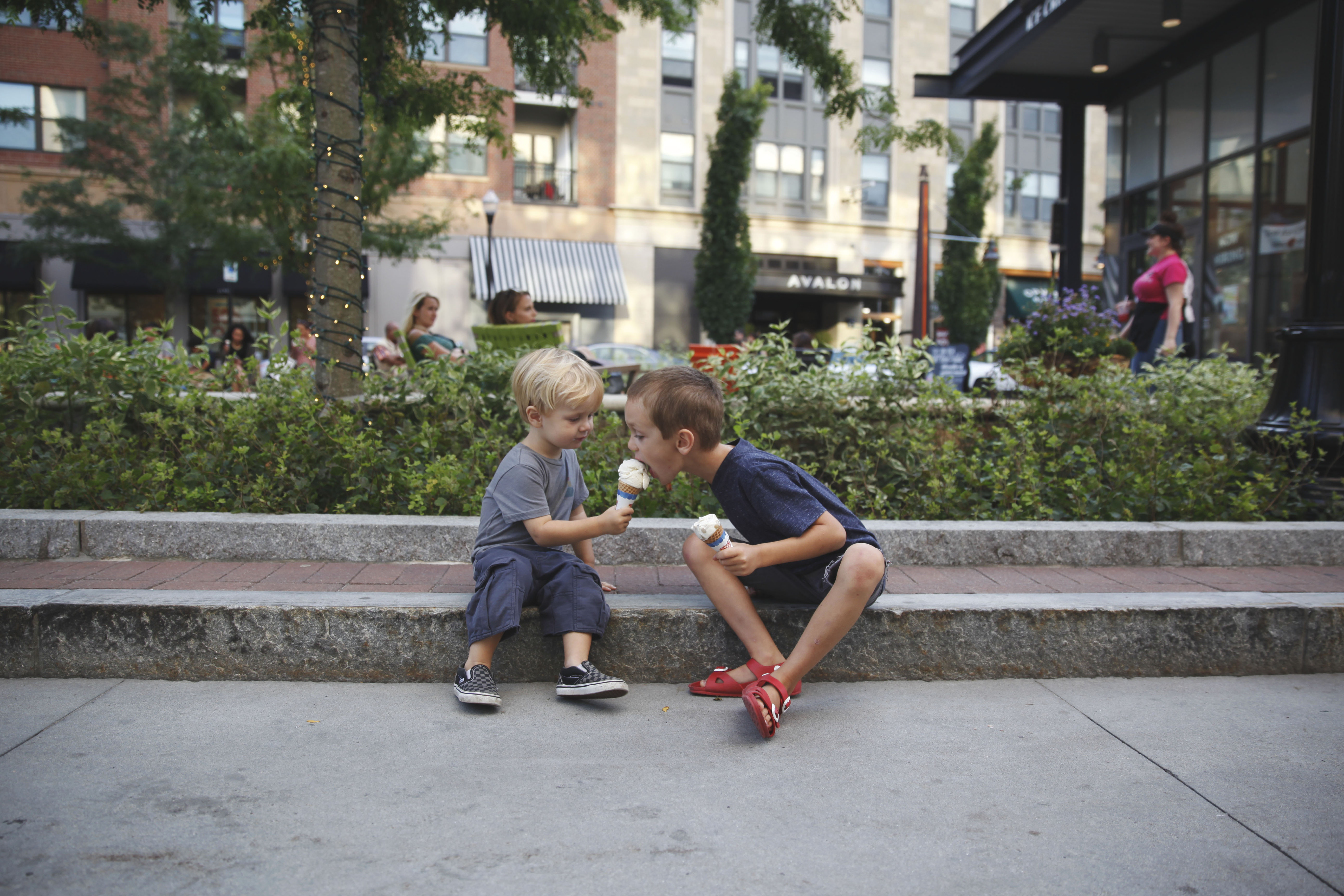 This post is sponsored by Assembly Row. Thank you for reading and supporting this blog!