Steve in the hot seat for today's post! He keeps things running smoothly over here at Tales of Me and the Husband, in a sort of unsung hero way. While he may not be shown as much, he's behind the scenes all the time, so it's fun to have a post all about him. Or at least I think so. You agree, Steve? Here's ten things about him, in no particular order.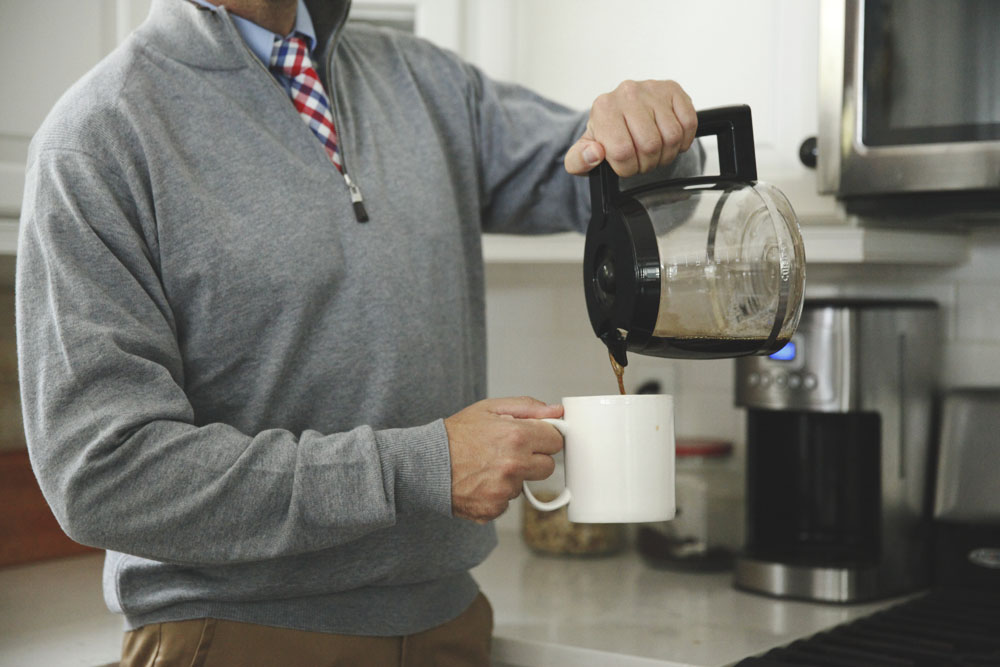 01. His favorite singer is George Strait.
02. During this particular photo shoot, I began with Right Said Fred's "I'm Too Sexy." It didn't loosen him up like I intended so we switched to Barry Manilow. One of his more questionable favorites.
03. He is always singing. Always. He's really good. Most recently you might've heard him singing Evermore on my IG stories? (On that topic, he almost moved to Nashville to try to sing professionally back in the day.)
04. He sometimes likes to watch the Pats game after it's already aired. And after knowing what the score is. He doesn't like the suspense.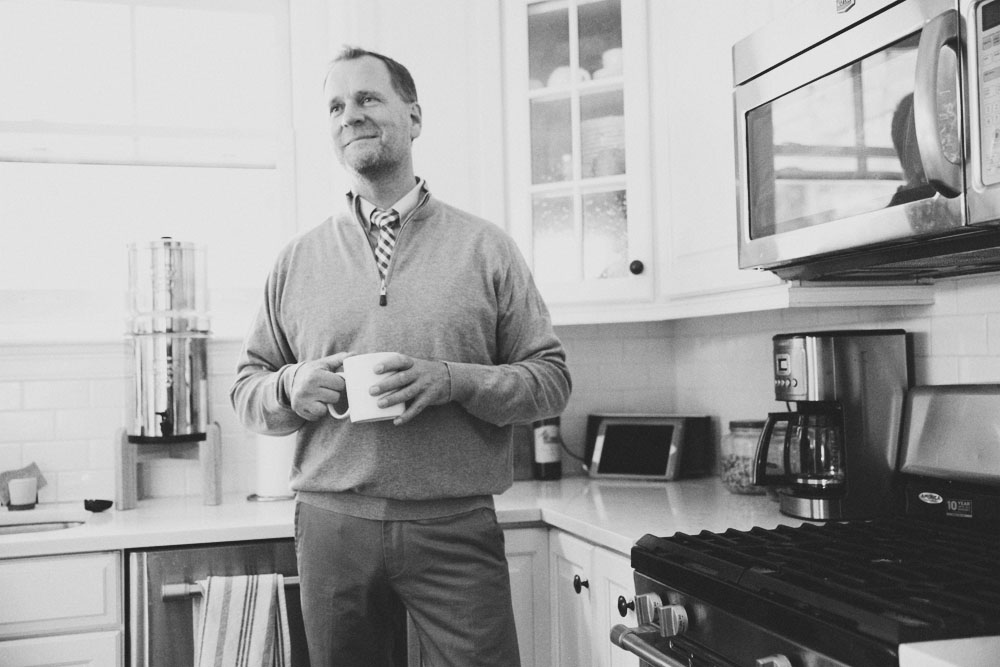 05. He lived in Vancouver, British Columbia and Sheffield, England–both for school–and they're two of his favorite places still.
06. He's always up for an adventure, and that's something we have in common in a big way. We both really love to travel.
07. When getting ready for this post, I walked in after he was done showering and he looked at me like something terrible happened. "I used the wrong clippers. I shaved off my sideburns." I died laughing.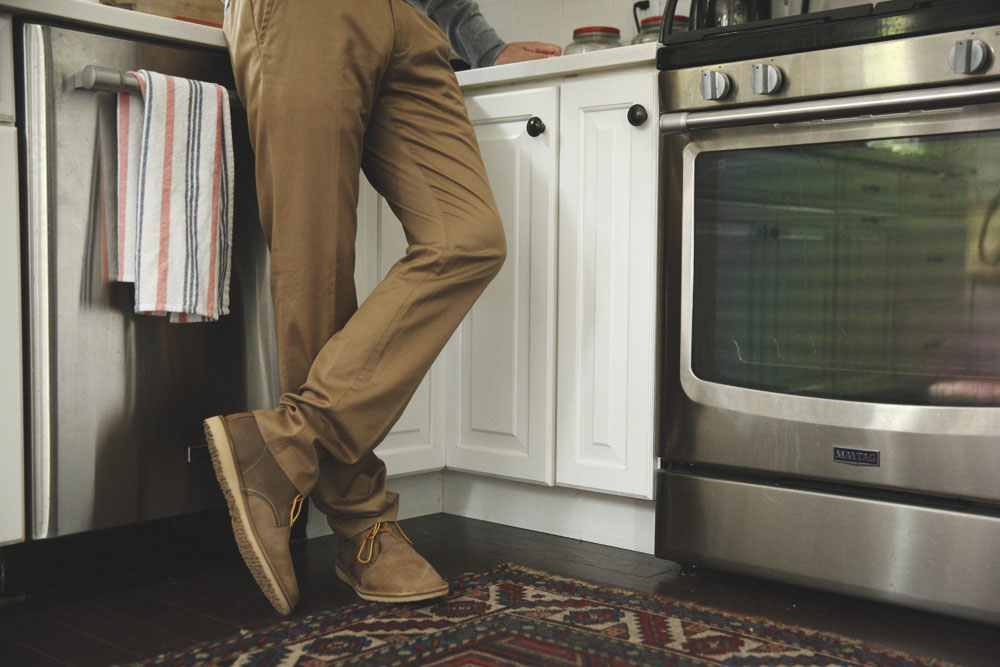 08. He can do a split. Like from standing, then pops back up. Once in awhile I can convince him to whip it out at a party if the mood is just right. (He credits an ice hockey background to the ability.)
09. He was born in Evanston, IL and grew up in Arlington Heights. He still claims Chicago has the best food. Neither of us are original to Massachusetts (but we've both lived here for over 10 years now and definitely feel like it's home).
10. None of the coffee in this post was actually consumed. It was old coffee from the morning. The mug is also merely a prop. (It's all smoke and mirrors over here at Tales of Me and the Husband.)
P.S. Despite his lack of ring, we are still happily married. It's a little loose on him, so he never wears it. True story: once I found it in the change dish of the Honda.
[show_shopthepost_widget id="2820899″]
This post is sponsored by Nordstrom. We love their quick + free shipping and generous return policy. We also love their variety. Steve's favorite shoes ever are a Nordstrom purchase. Also, when picking out clothes for this post, I was super impressed with the options (and price) of these ties. And the price of their own brand's non iron shirts (those can be so expensive!). Their men's clothing is top-notch. Thanks Nordstrom!