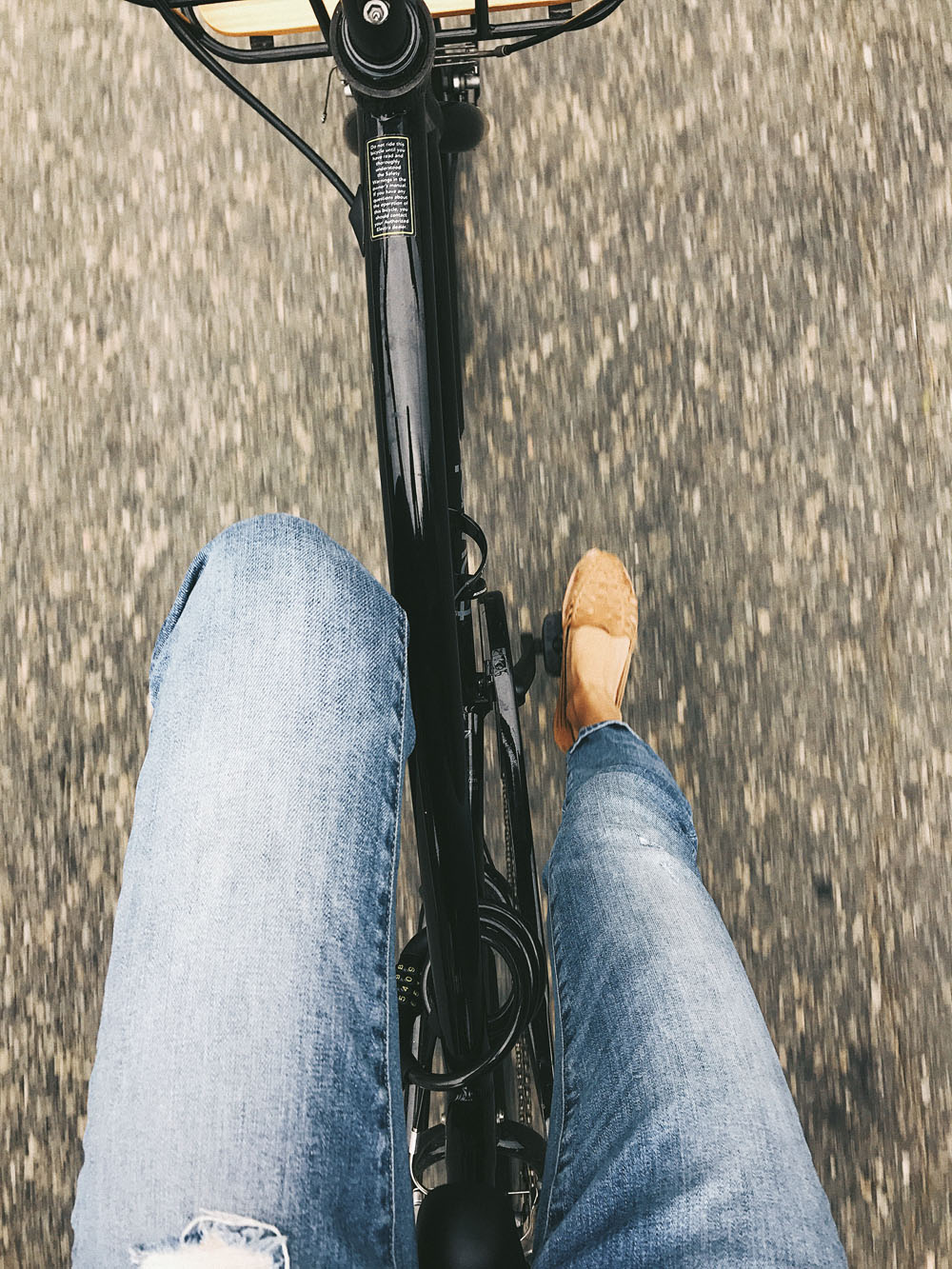 There's a park nearby, I've mentioned it before, that boasts the greenest, cleanest lawn in town, some of the prettiest water views, and, most surprisingly, is the quietest. Once we were its only guests and the next time, just a photographer and the husband and wife she was shooting. It's a bit tucked away and out of sight. No playgrounds or splash pads, the only activities are the ones you bring.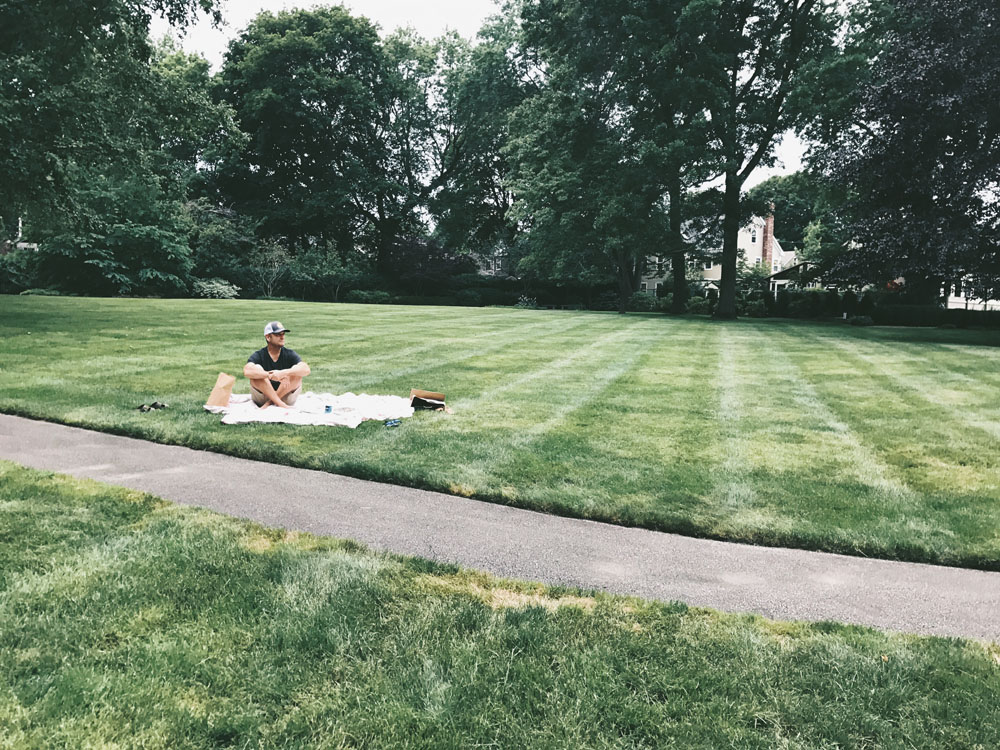 For us, that's been tag and hide and go seek. The boys do a bit of tree-climbing too. Aside from eating the Mexican we ordered as take out and brought along. No prep, and virtually no clean up. 
I like the busy days of summer, but I really like the repetitive mundane ones too. The ones that are filled with nothing and everything from filling the dishwasher (over and over and over) to necessary bath times to tickles and nap times to dance parties in the kitchen. (True story: I was playing The Weeknd yesterday and Parker, hours later in the bath, starts singing, "I can't feel my face and my boobs, but I love it." If you're lucky, you can catch it on my story before it expires.) 
I'm pretty certain these are the best days. (Sometimes I swear, I can hear Natalie Merchant crooning in my head when thinking on how wonderful it all (often) is). Lump in my throat. So much love.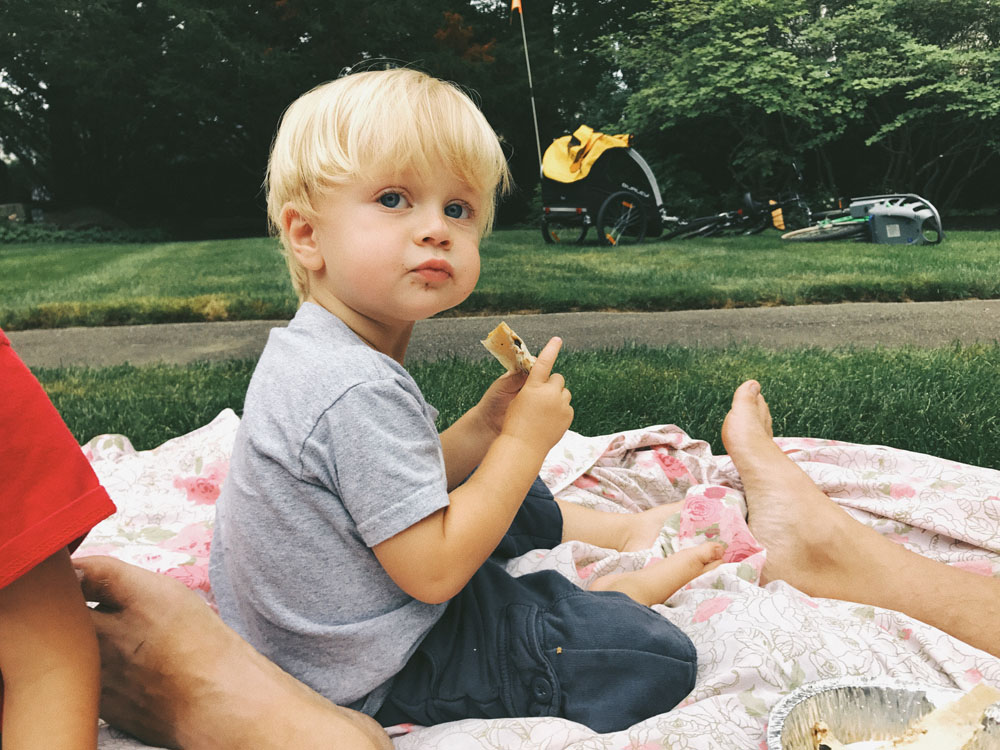 I wonder how many times I've smooched those lips. Not enough, never enough.

Best part: we can ride to this park, and it's free. I love leaving the car behind.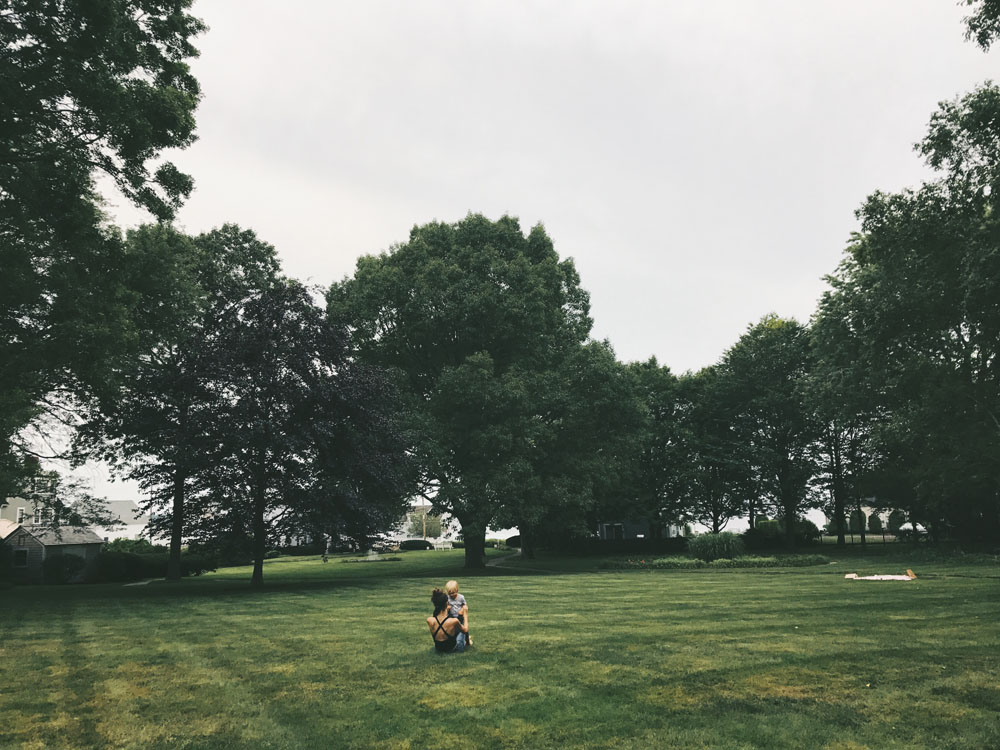 Is it really August 8 already? Park the car in the driveway and get yourself to the nearest park. Bring food. Take your shoes off and enjoy.