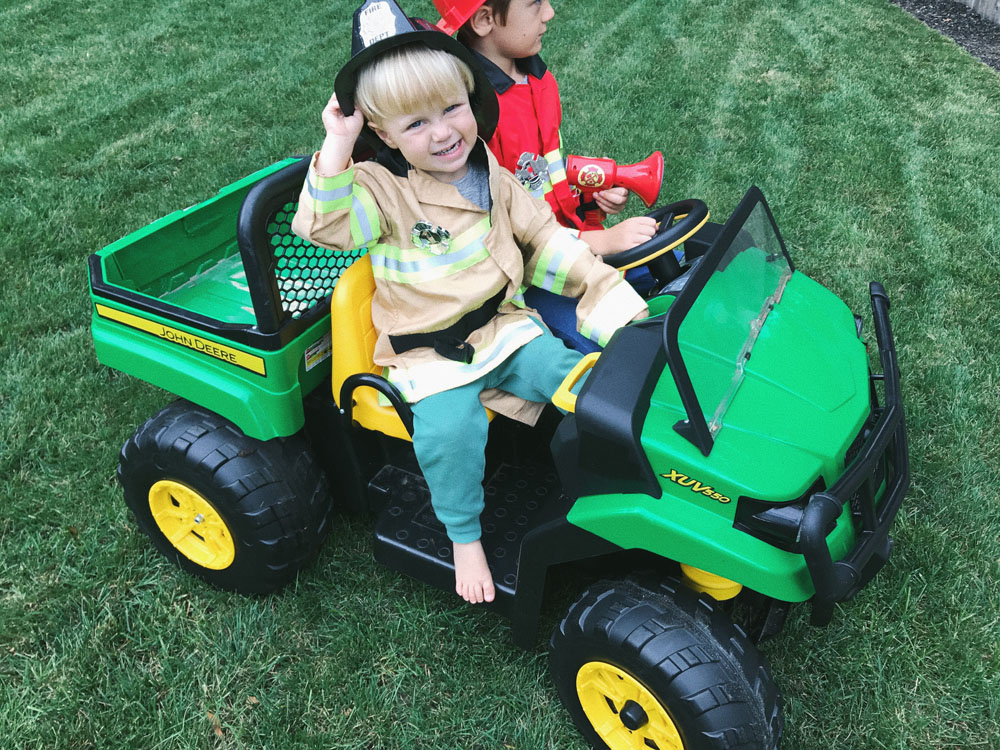 My little firemen. They take this so seriously and it is so entertaining to just follow them around and watch the looks on their faces, listen to the things they say. The one Anders is wearing was Parker's birthday present when he turned 4, and then Nathaniel just bought Parker the new red one. Dress ups, all day long.
Some weekend reading…
Mom I'm Fine. Love this. (And would absolutely want those images plus frequent calls home if I were this kid's mother.)
This woman recreating Instagrams is funny.
Six portraits of the same man telling a different story.
I looove this sweater jacket (on sale). Let me be clear: this does not mean I'm ready for fall.
Anyone used FrameBridge? I want to get my ultrasounds (from the boys; not pregnant!) framed and am thinking about them?
Ok, this ruler is sort of cool.
Glamping across the U.S. That Santa Barbara one is pretty perfect.
Loaded cauliflower casserole. OMG.
Yummy oatmeal (that I haven't made in a long time).
Have a good weekend! We're off to visit family in NJ but I'll be popping in here periodically too!