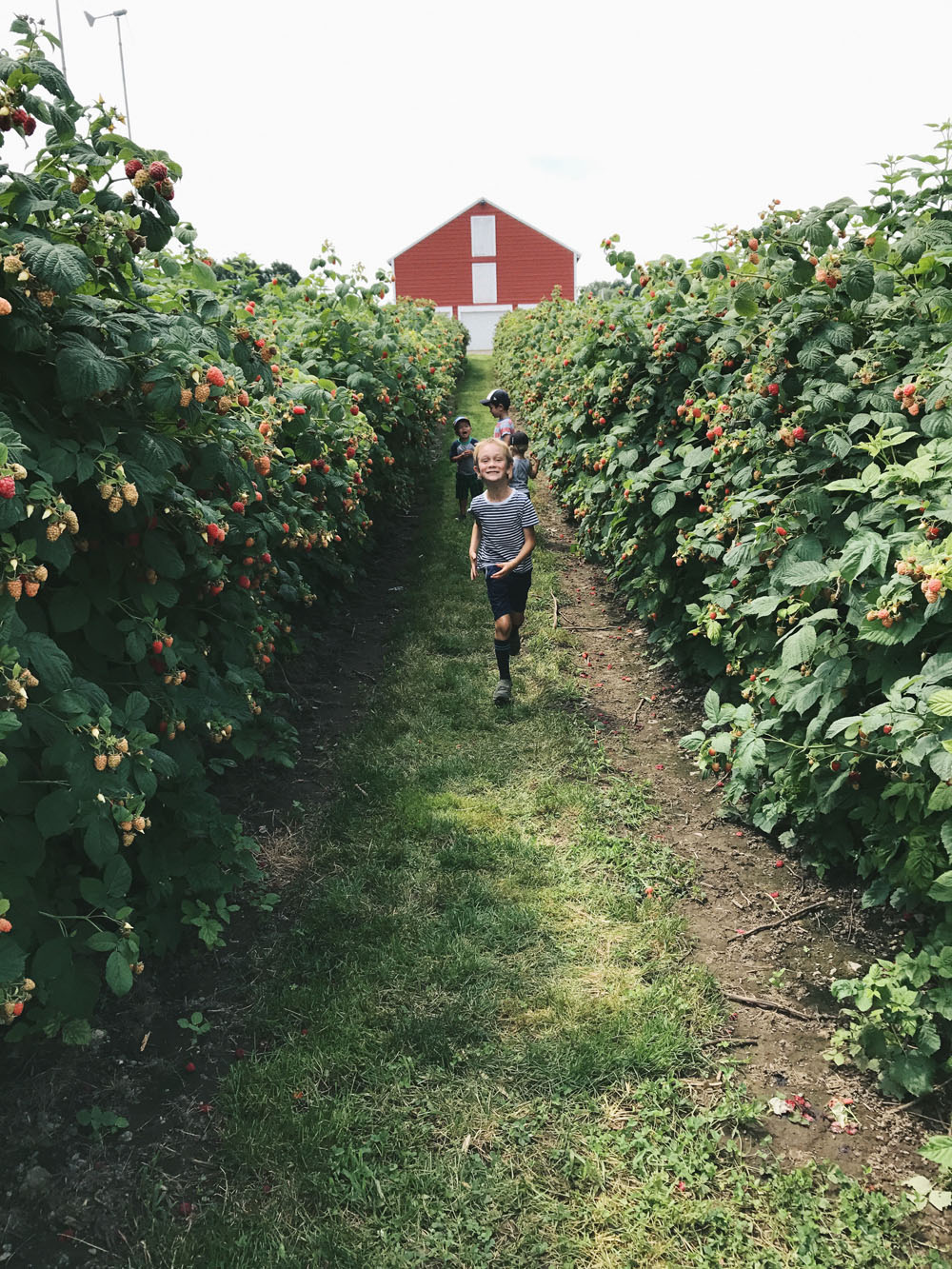 A friend and I met at our favorite farm yesterday for some raspberries and blueberries. It was so hot, but we did our pickings, and then got outta there. This weekend we're celebrating PARKER'S SIXTH BIRTHDAY. I'll refrain from going on about it now. Anyway, hope you have a wonderful weekend!
Some weekend reading…

Why do people eat at the Times Square Olive Garden?
Get the epidural. (Interesting perspective. I didn't have one, but I can appreciate some of her points.)
Giant ice cream sandwich cake. Are you serious?
This voiceover for a dog thinking his treats were all given away is so adorable. His face!
I have this robe (though I didn't get it on sale) and it is amazing. On sale now! Also, this bra. It goes on sale once a year and is the most comfortable bra I've ever owned! The reviews speak for themselves.
Like I said the other day, Parker's been more into space lately. He'd be all over this DIY galaxy slime.
50 nice font combinations. The wanna be graphic designer in me loved this.
This is the dreamiest bathroom. I love the console being used as a sink, and that the door is sourced from Lowes.
Who run the world poster.
What Euron Greyjoy from GOT looks like. The Pacey one is accurate and made me laugh.
See you next week!