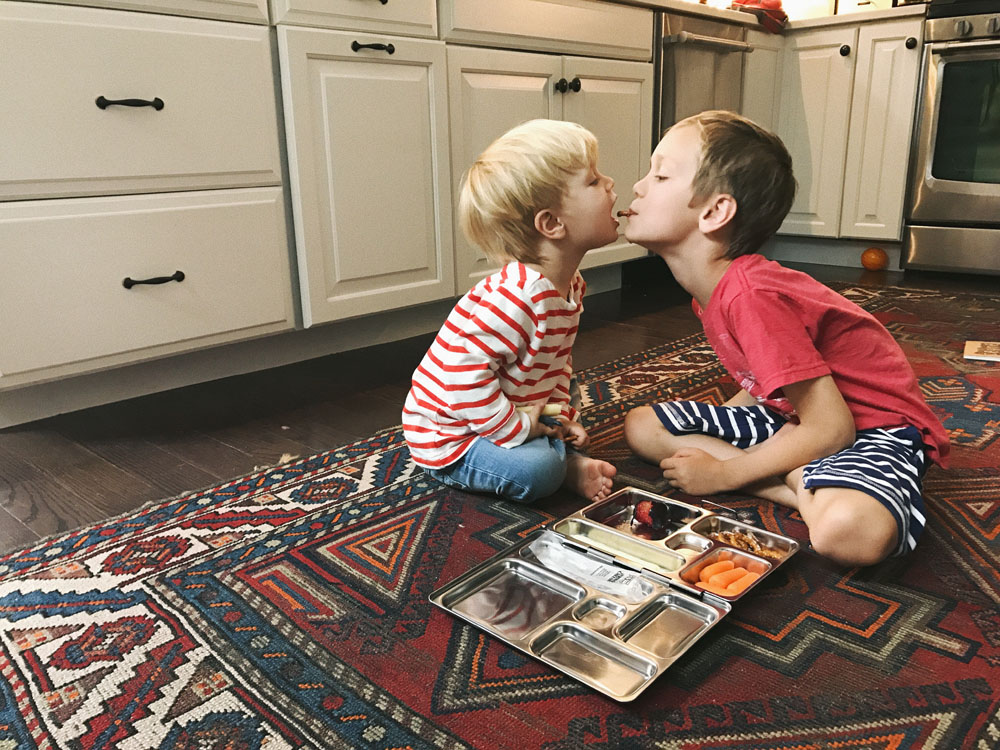 We had the coldest summer weather the other day–low 60s and rain–which wasn't such a terrible break from sun and heat. The boys played with Legos, knights, and then had a picnic on the kitchen floor. All Parker's idea. He got out his school lunch box and set it all up. I happened to catch the perfect scene. Love these boys so much.
Some weekend reading…
A human chain rescues a drowning family. These sorts of stories bolster the spirit.
A DIY bar in Portland. This is genius.
A bottle keeper. This is such a great idea. Bonus: disguises your beer when you're on no-alcohol beaches. (Not that I'd do that!)
Probably the one Nordstrom early access item that you gotta get on.
When your Dad works in Hollywood. I love this!
Dax and Kristen's GOT obsession. (This Sunday!!)
Speaking of Kristen, Bad Moms 2!
I finally ordered this book (so many recommendations!) and I'm really excited to dig in.
These are so pretty.
The bluest waters in the world. (That Canada one. Booking a trip.)
Have a good weekend!