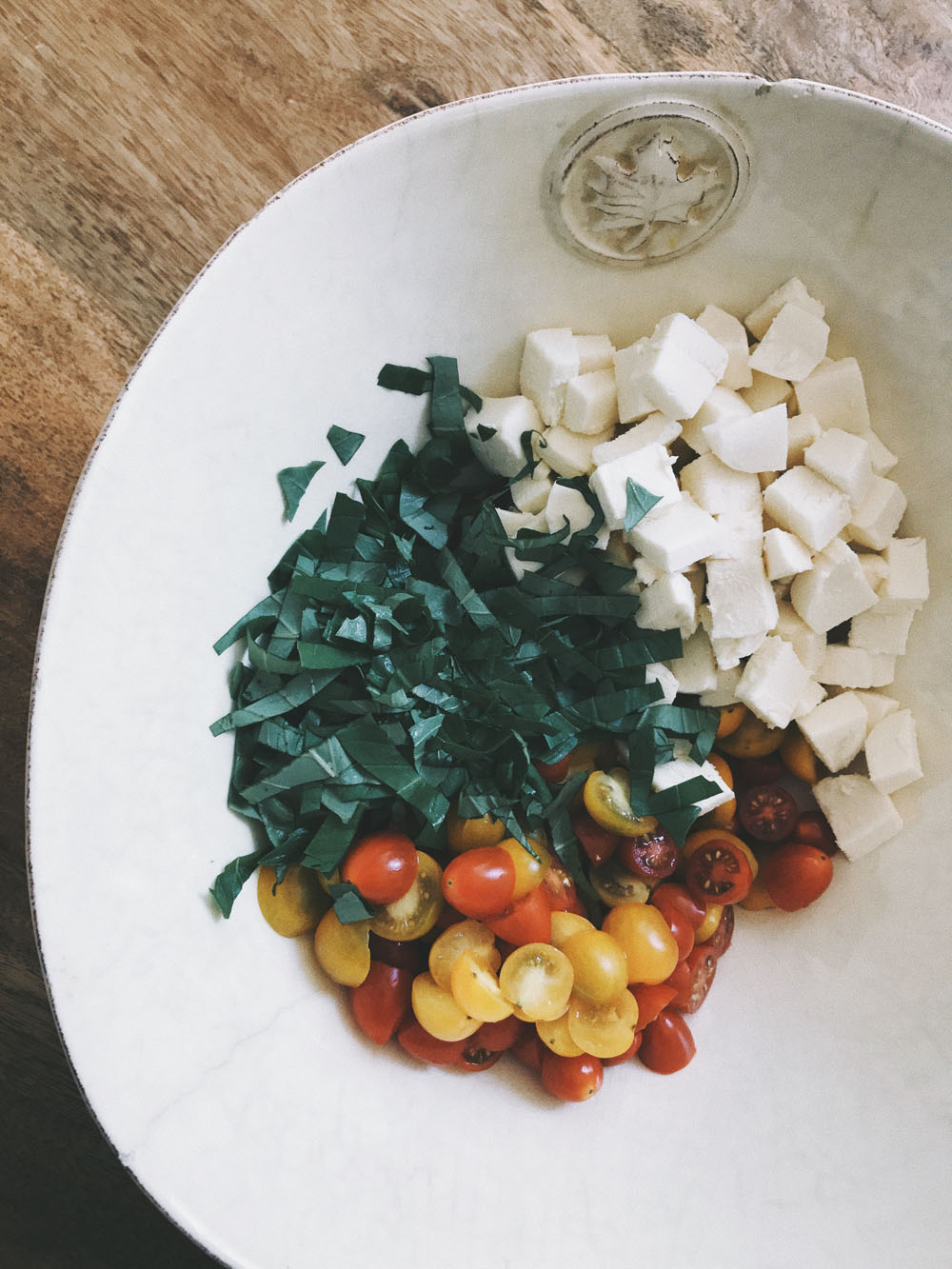 I made a caprese pasta salad for 4th of July in Salem. Here's the start of it! (I share food stuff on IG stories a lot–this pasta included–so if you like that sort of thing, check it out!) Everyone loved it! (Except me. At 32, I'm still not a huge fan of raw tomatoes. I wish I could get over it. Note: I WILL still eat them!) Today it's rainy so we might do a movie date with the boys, and we've got some plans with friends this evening! Hope you all have a nice weekend. I'll be back next week to share some more of our trip (I'm really getting behind), among other things!
Some weekend reading…
These paint sticks are back in stock and they are awesome!
Movies coming to Netflix this month. (An aside, I really want to see The Zookeeper's Wife)
A Netflix pop-up hotel with themed rooms. Like one for OITNB with bunks and handcuffs. What?
Martha Stewart's most pinned smoothies. Have you ever tried oats in yours?
Have you guys seen the new Brass clothes? This cropped crew is awesome.
A group of journalists taking on ISIS in a new film. This was really moving.
Beautiful new Instagram I'm following that's just increasing my U.S. Parks longings.
These cute pants (I want 'em in white) are on sale.
Have a good weekend!