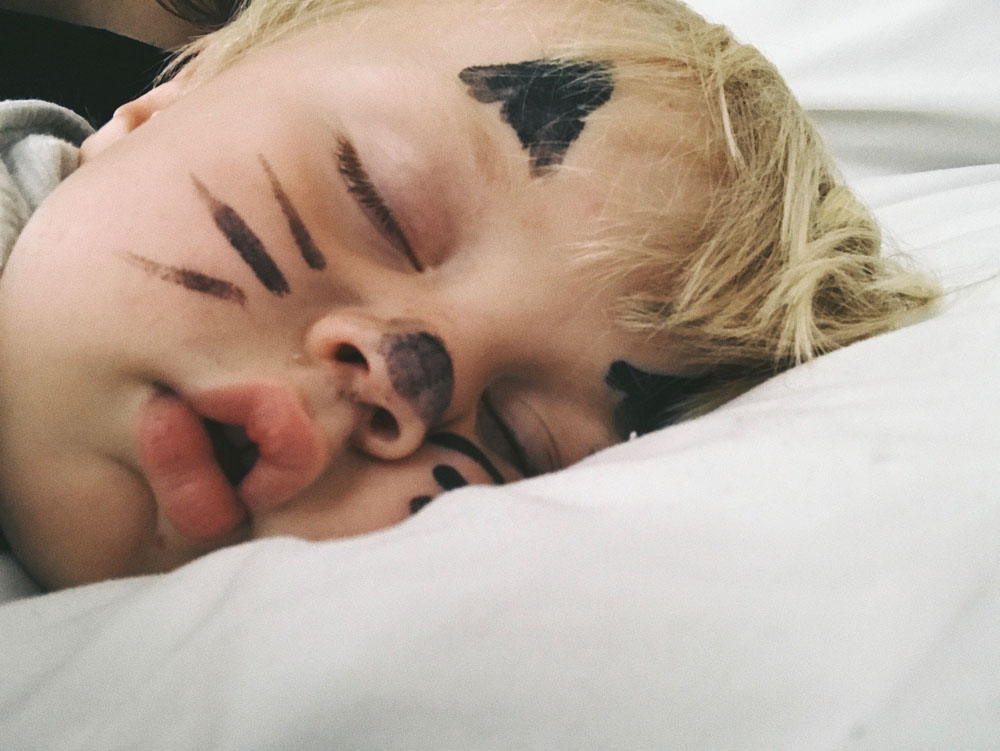 Attempted a dog on Anders' face and I think it looks more cat-like. Oh well. But when a face painted child is sleeping, it may be the cutest thing ever. Anyway, this is our first full weekend home and I'm planning on finally unpacking myself (one place where my procrastination really shines is when I have to unpack). Plus laundry, plus beach. What are you doing?
I love these easy slides.
We're ripping out this media console that came built into our house (it feels like a shrine to the TV and we've never liked it). If so, maybe I'll get my act together and document it here. But I'm thinking about wallpapering this one wall and this wallpaper is awesome.
Cute top for the 4th.
I love Anna's capsule wardrobe. Every outfit! Especially that brown top and those white sailor pants.
This is the most beautiful home.
I'm not a fan of most potato salads. This one looks awesome. I like them on the vinegar-y side.
How to raise a reader. And one of our favorite children's books ever.
Have a good weekend! And happy (early) 4th!