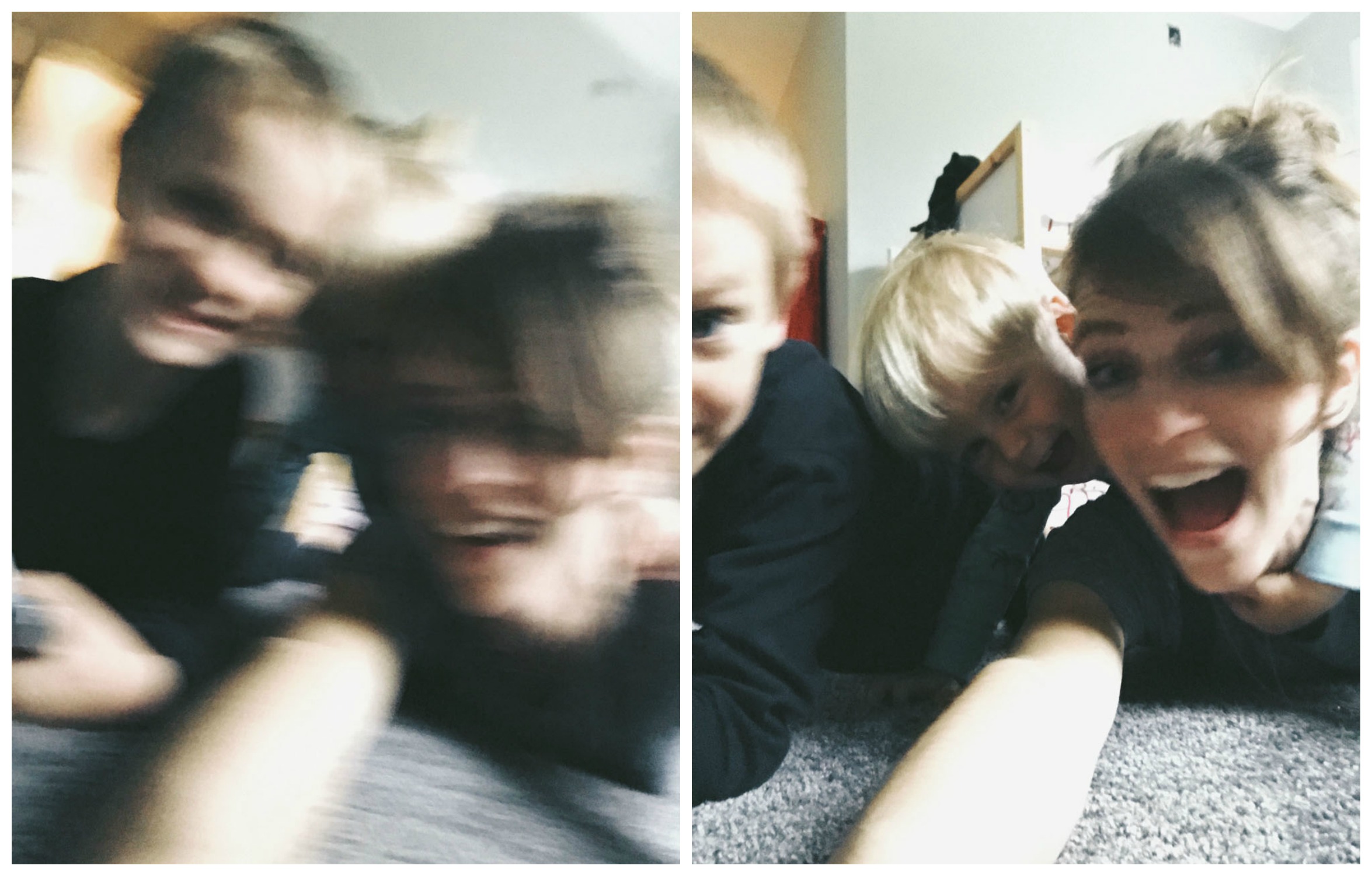 Steve's been in Italy almost two weeks already. He left the Saturday before last, graduation day. The whole weekend was chaotic. We had the kids' grandmother here, commencement, and then–whoosh!–Jordan, Steve, and Jan all flew out Saturday night (and at different times). Our bustling house fell silent. Well, no. There's still five of us here, but it was bustling, and then it was much less bustling. Jordan is in Italy with Steve. A sort of last minute decision (plus a good airfare) to fill some of this gap before his job-job begins later this month. When else will they get this sort of dad-son time together? Reports via Facebook messenger video (proving to be a bit more reliable than Facetime) are that all is well. Plus, their weather is gorgeous. Emphasis on their. Weather here is still cloudy with a chance of rain, rain, and more rain.
This means that Parker, Anders, and I are flying to Italy this weekend solo. I'm feeling able-bodied, ready for the challenge, confident that they will sleep the whole entire flight. Am I a fool? In denial? Both?
Time is intangible–to me, to you, but especially to a kid–so I printed out a calendar and taped it to our kitchen wall for Parker to cross days off until he sees Dad again. I think I've said this before, but in case I haven't, Parker is pretty obsessed with Dad. If Steve is sitting you can bet Parker's pushed up against his side, sharing the chair, hanging on him, cuddling. It pretty much gives me heart eyes all the time, the relationship they have. How Parker would do without him for two weeks was what was worrying Steve more than anything else. And only two weeks! The thought of these brave military families who do this for months at a time has entered my mind more than once. Or single parents, period.
William and Lindsey are busy with the end of the year's activities–band concerts, sports banquets, prom, work, finals, projects. William's been able to use Steve's car while he's been gone so I think he was a little bit, "Bye Dad, I'll miss you so much, time to go, now please give me your keys." We've got some family coming to stay while we're gone, so no ragers will be thrown in my living room (in all seriousness, they're not the type and we're very grateful).
Parker's had his last day of school at this incredibly sweet, special, magical preschool that I found over two years ago when he was three years old and this gut-wrenching decision of sending my child to school was upon me. Now, I can't believe I've driven away from there for the last time–or at least, last time with Parker–but I have. I cried as I wrote a novel of gratitude on the teacher's cards, cried when I gave the cards away, and cried as I hugged them both. A good teacher, one who talks about your child almost like you do, that you can tell just loves your child, is truly priceless. I will never stop singing their praises. I know there's some of you stellar teachers out there reading this. Thank you! I don't think you're thanked enough. We are so lucky to have you.
I'm making lists, checking lists, crossing off from lists: antibacterial wipes (of course that's the first thing I mention), bathing suits, sunscreen. I'm going to the airport like I'm going to battle. Equipped for anything. "You need some cashews? HERE YOU GO!" "THIRSTY?! HEEEERE!" "Sticky hands? Dirty diaper? Boredom? Bing! Bang! Boom!" Wipes and clean diapers and new! exciting! toys! appear flying through the air with the snap of my fingers like a modern day Mary Poppins in airport appropriate attire.
So excited to lay eyes on that husband of mine. I've missed him a lot this trip. We've done three weeks apart before, but it was ten years ago. This second-chunk of the two weeks is crawling by and I really want him back in my life. Steve! It's almost time!