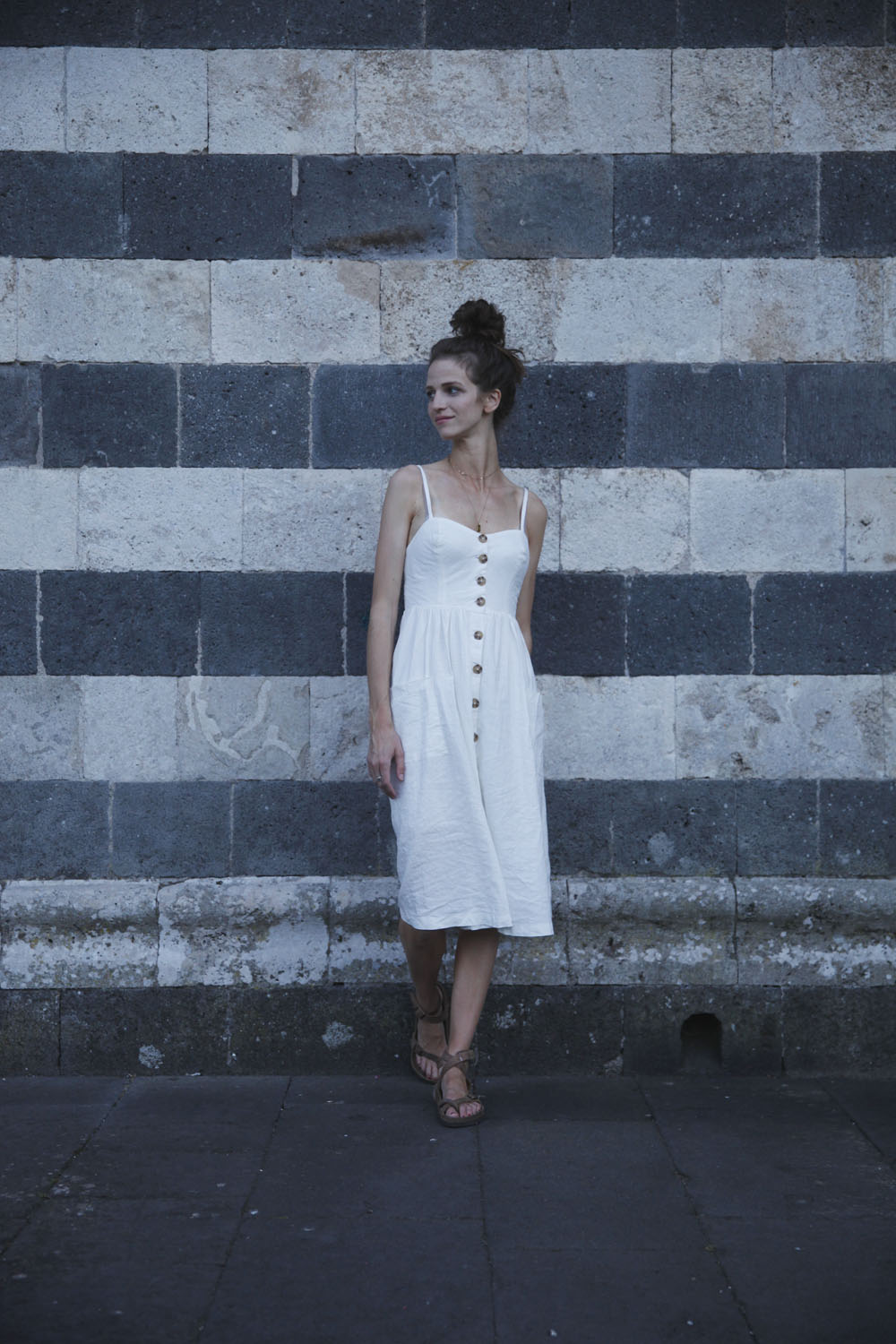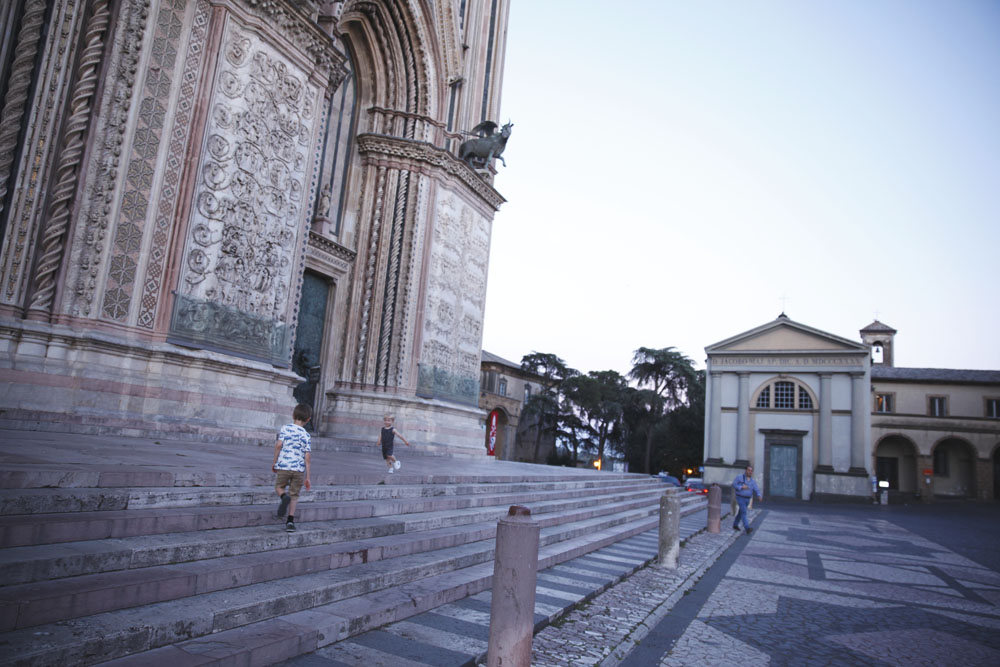 The Duomo in Orvieto is so magnificent and standing in front of it, in the biggest piazza in town, feels so quintessential Italy. Add to that, not too many cars come through, so it's the perfect place for kids to run around. We hung out there before gelato the other night while they ran up and down the steps, and fiercely defended… what, well, I'm not sure but something given the look on Anders' face below.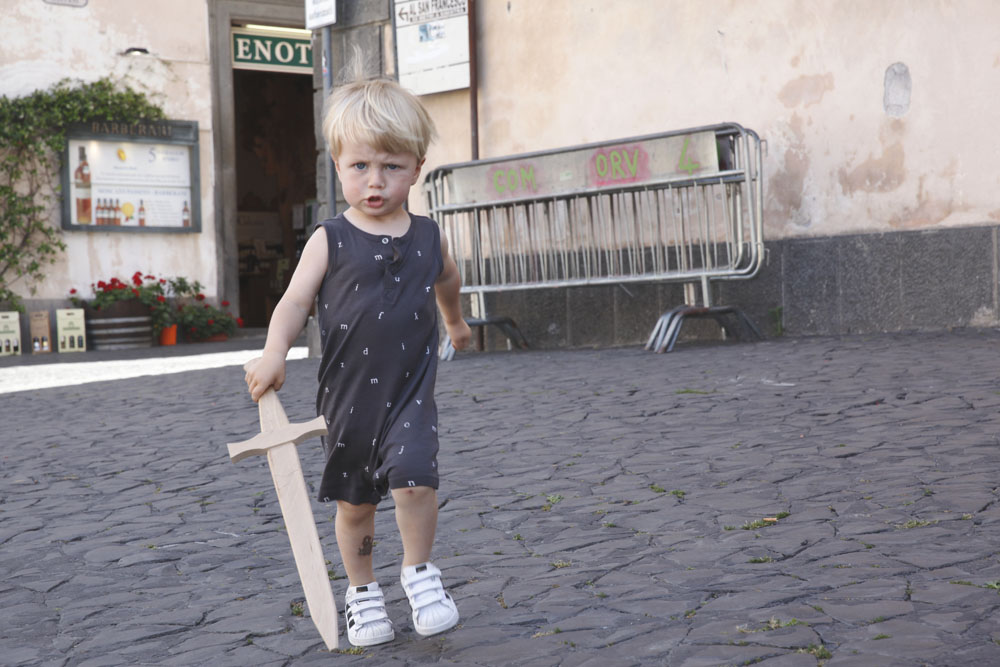 Who knew that I was going to commit to that tattoo on Anders' shin for as long as I have? These should come with a warning: hope you really love it because it's going to be there for the rest of his life. Finally rubbed the last of it off in the bath. It gave him a Star Wars tan line.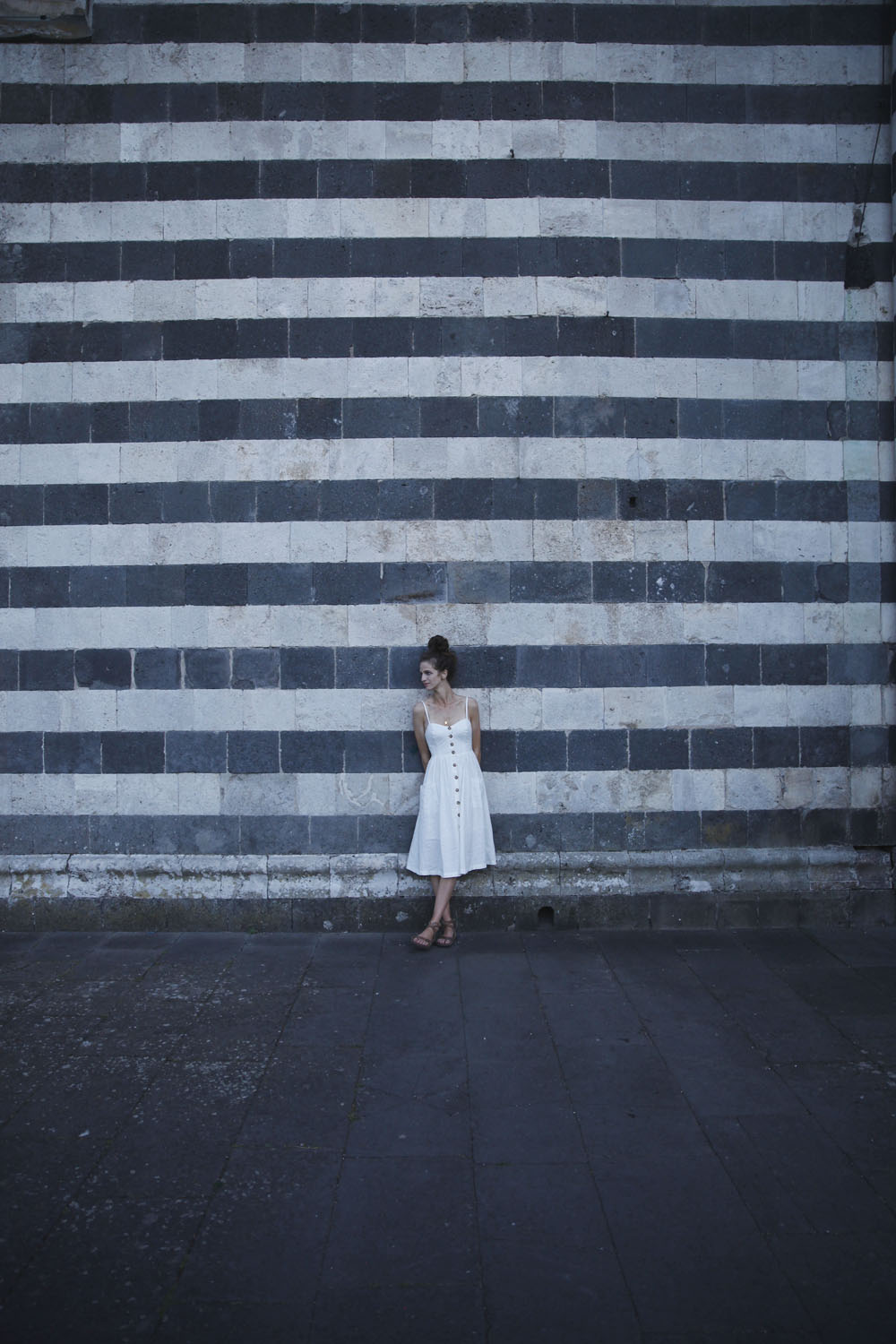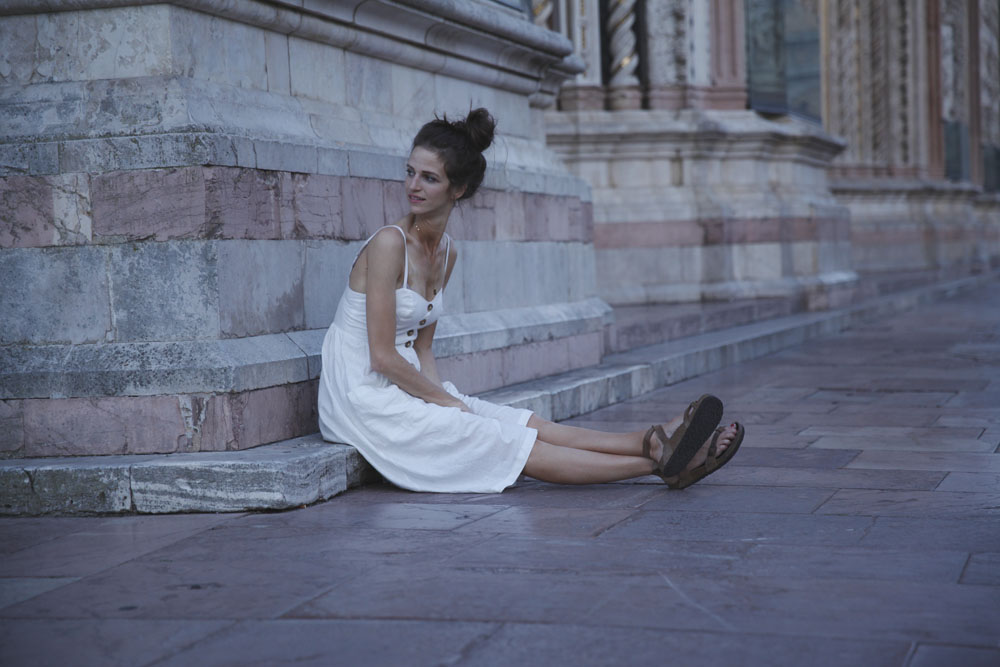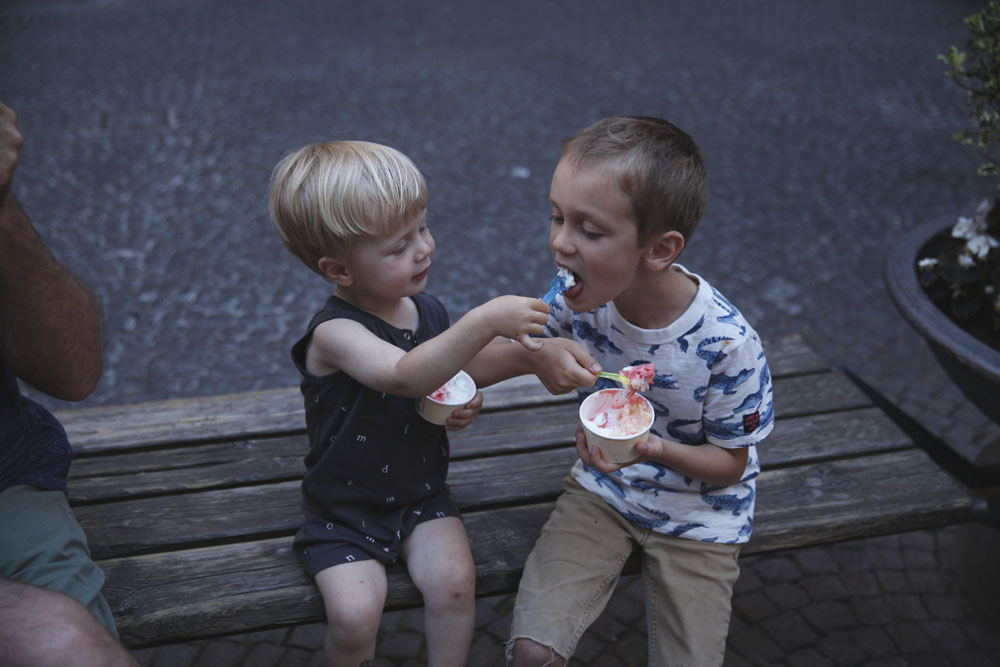 And finally, gelato. The boys so look forward to this, and we may use it as slight bribery all day long for good behavior. (I'm not sure it's working though.) We usually get some combination of straciatella and fruit. I think Parker strayed from the usual, though, with strawberry and peach (or fragola and pesce!).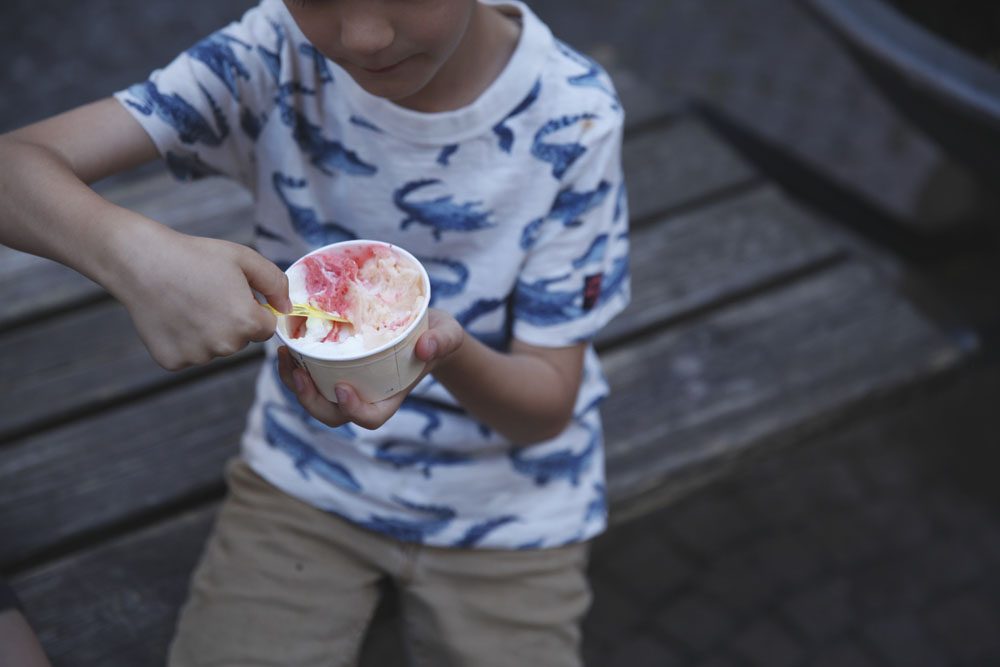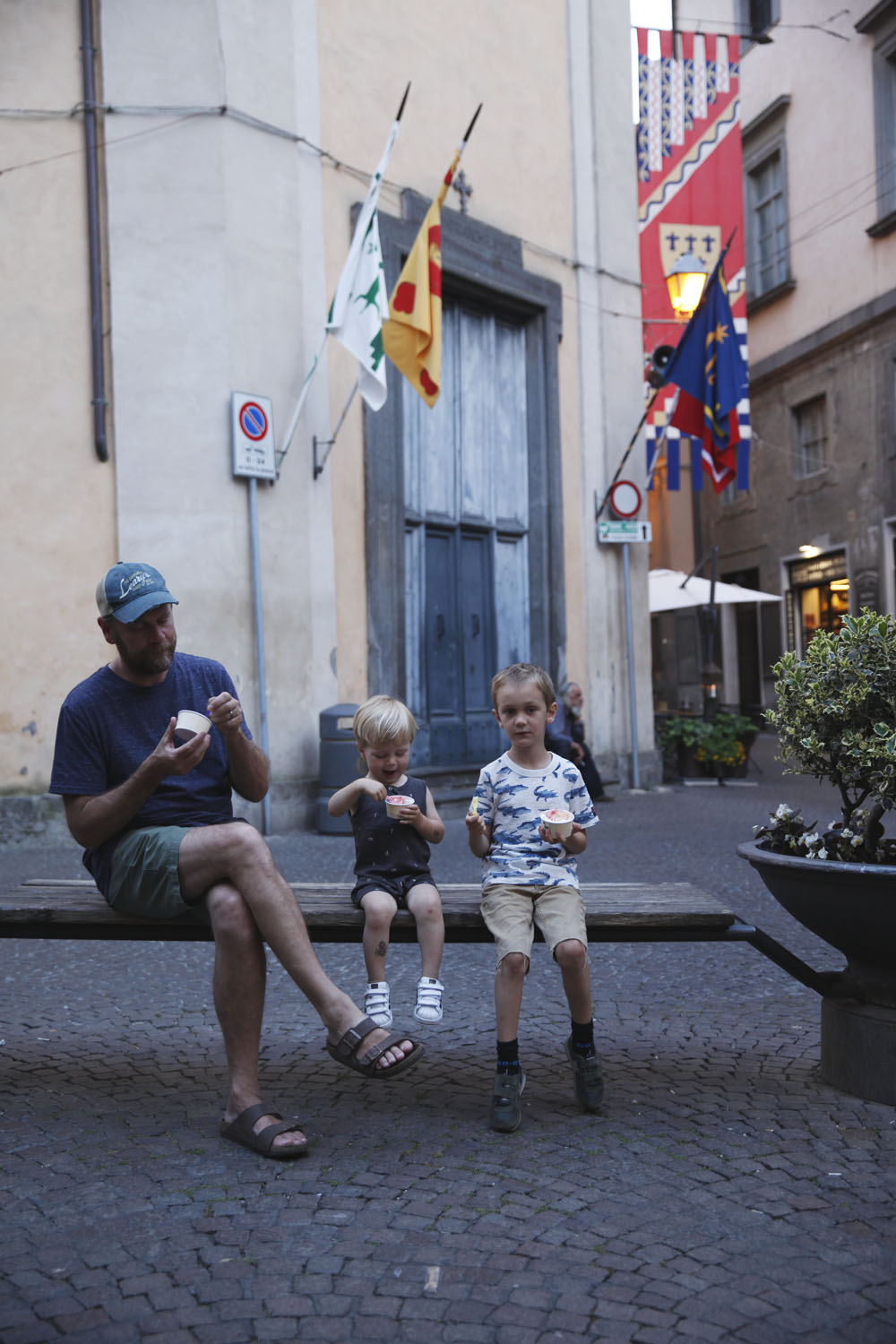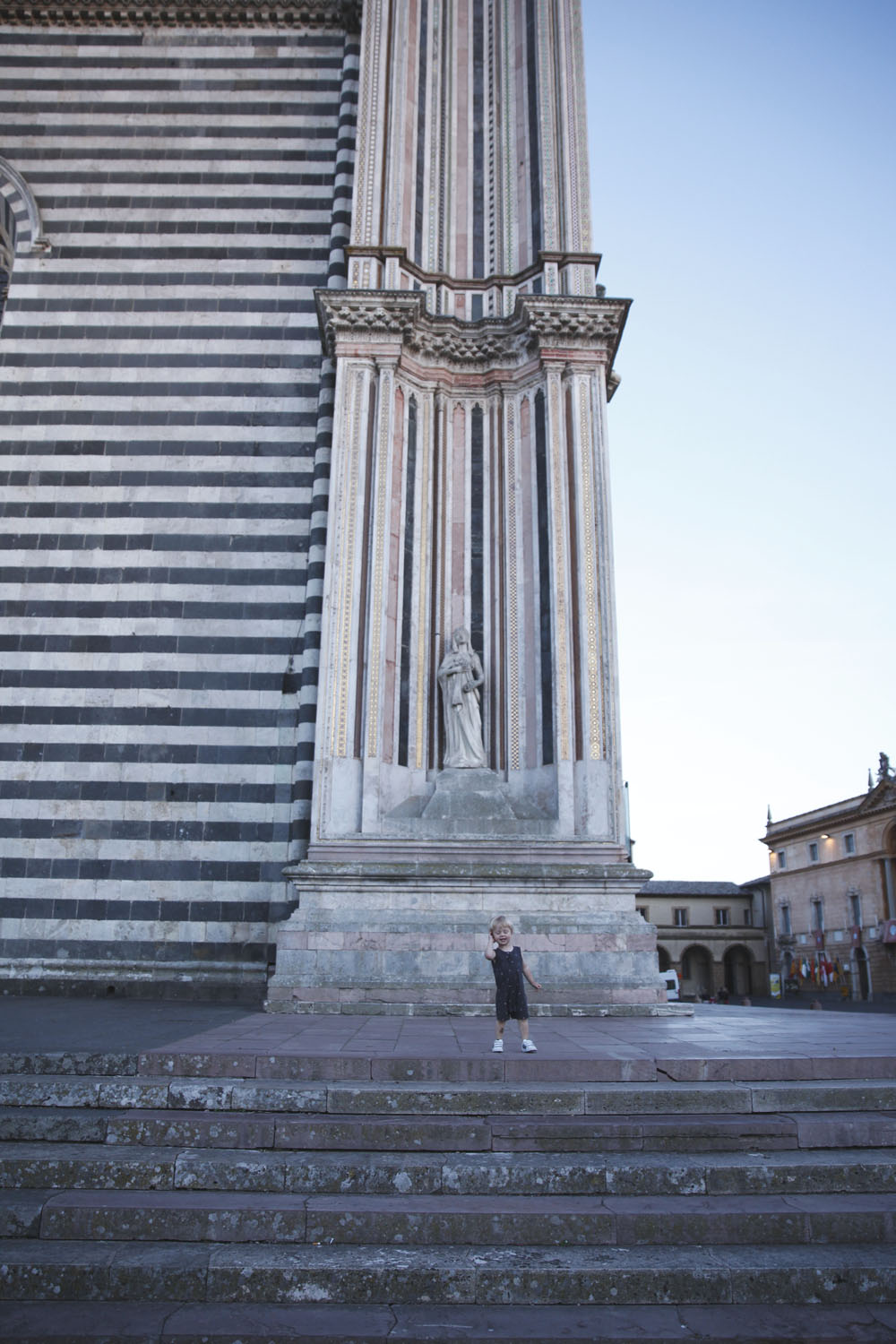 And get this, Andrea Bocelli is performing a concert right there in that piazza on July 4. Can you imagine listening to that man sing Nessun Dorma right there?! We'll be gone. So imagining will have to do.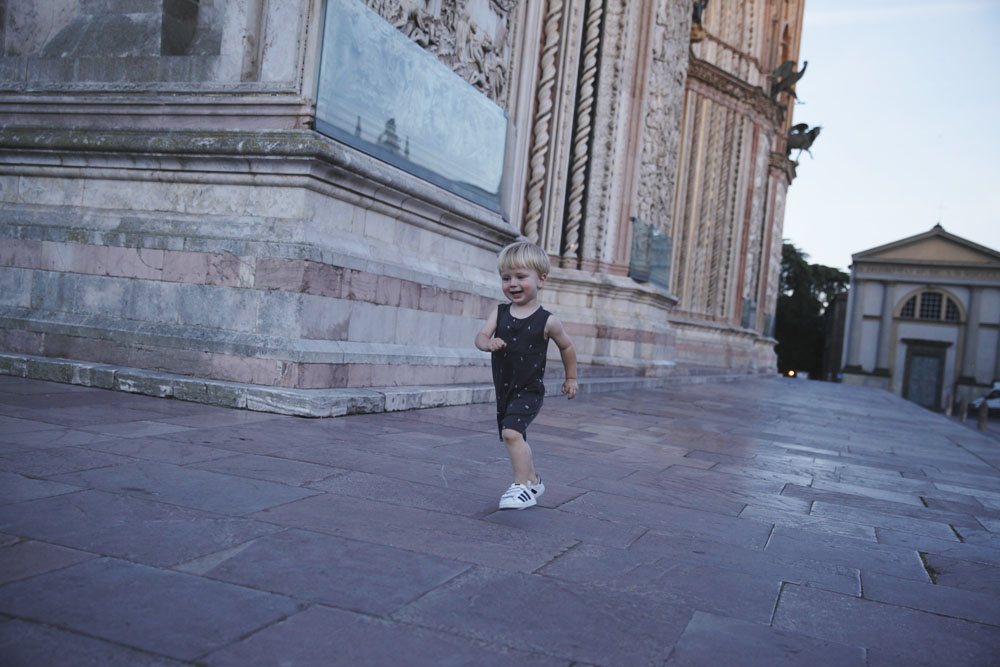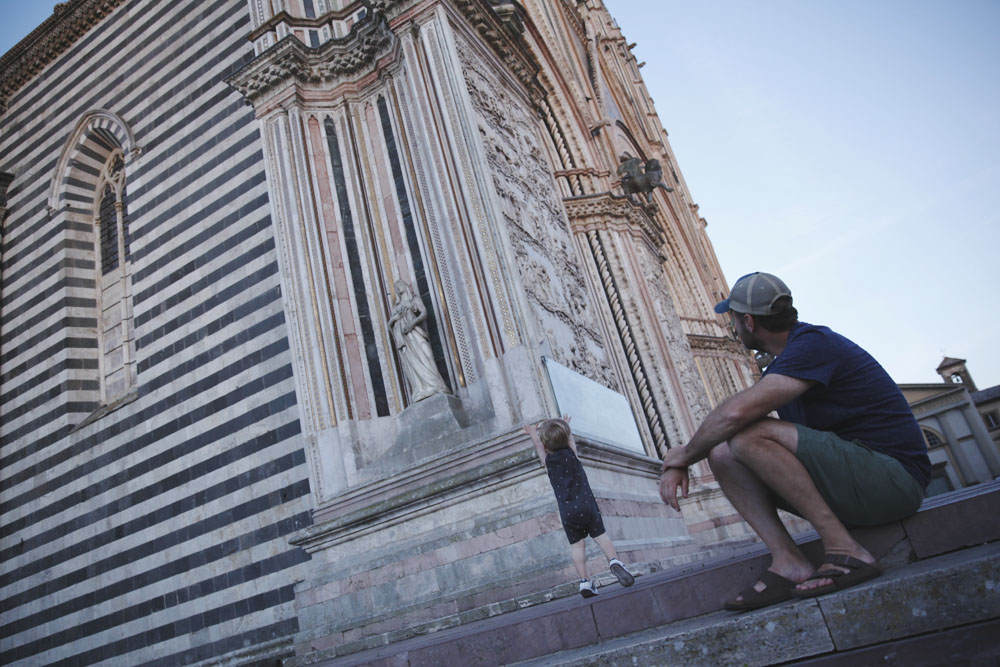 Outfit details: my dress (super comfortable, nice for travel (wrinkles don't matter in it!) and nursing friendly) and shoes. Anders' one-piece from H&M and his shoes. Parker's top from H&M and bottoms were Cat & Jack khakis that I cut (they'd gotten too short, but had plenty of waist left!). Steve will totally laugh if I link to his clothes.