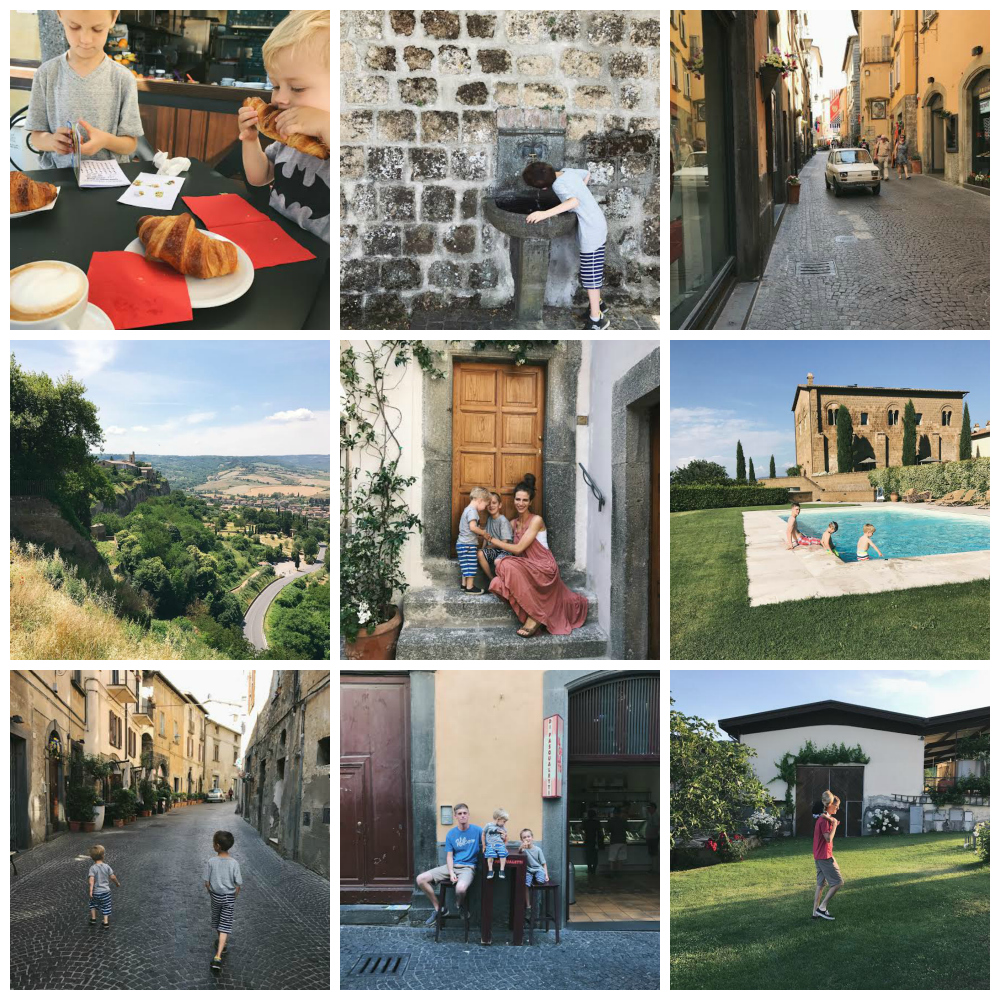 we've been here for just over 24 hours and it's so wonderful to be back. these smells–the air (this isn't one of those travel exaggerations, i promise) actually smells like jasmine because there's so much of it blooming in town, the way the stroller bumps along the cobblestone, the loud buzzing of the motorcycles going past, the crunchy chocolate pieces in my (favorite) straciatella gelato, the "un cappuccino per favore!" and then it comes in a pretty little foam topped cup. these things are my favorite things and it's so nice to be here again.
the flight over went remarkably well. anders managed to touch everything within his square foot of plane space allowance, but finally sat down for take off. the woman sitting next to us was remarkably kind for a person who's come upon the potentially unfortunate discovery of a seat next to a two-year old for an overnight flight. parker fell asleep pretty much as soon as we were in the air and then woke only to watch about one hour of moana before landing. his simplicity was astounding. i looked over, and his eyes were closed. that's it. he'd lean one way, lean on me, move his legs a bit. anders was a bit more challenging but really not too bad either. he was so energized by all! the! buttons! (plus plane plus overtired!) that it took him a bit to relax and i was ever aware that it was closing in on midnight our time by the time he finally began to settle. but then he did, and cried only once in the middle of the night at some point for about a minute. once in rome, we got through customs quickly, all of our bags accounted for, and met steve and our friend sylvia just beyond baggage claim. hugs, kisses, a happy reunion and we were heading north to orvieto.
i'll be updating as much as possible, and in the meantime check out ig and ig stories (@itsahuntlife) where i'm uploading daily. i love watching other people's travels that way, so i'll be sure to keep up with it.
ciao!
p.s. my dress above is from free people and it's a great breezy travel dress!