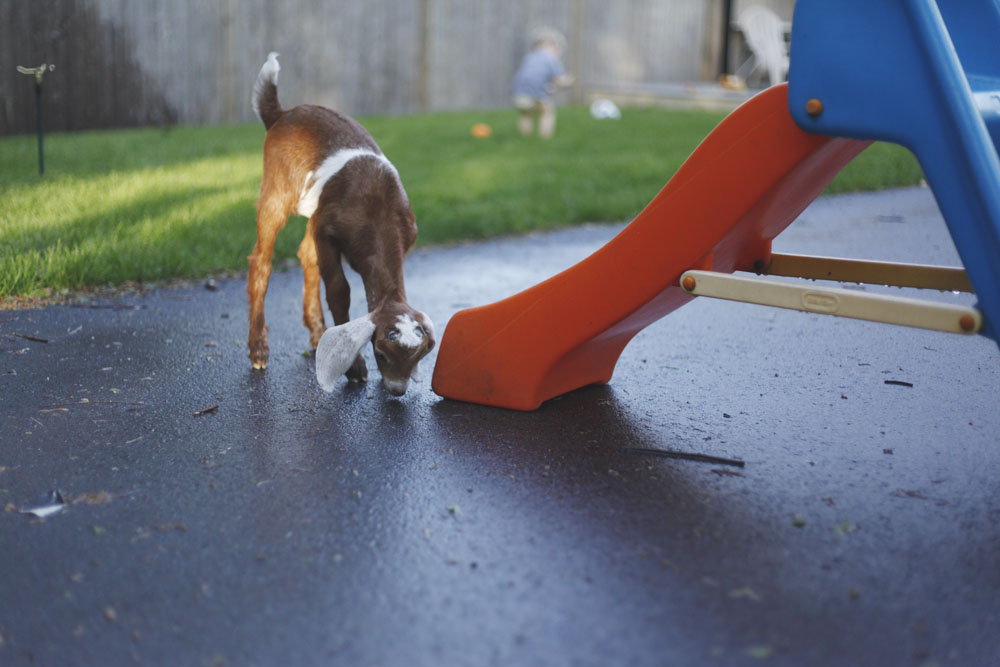 From last week when my friend brought her baby goats over. Is there anything more fun than baby goats in your backyard? (She brought rosé too–the perfect friend, really). What are you guys doing this weekend? We're HOPING FOR SOME SUN.
Some weekend reading…
For the bird lover in your life.
I love this nod to the service dog so much.
This is a beautiful summer night's dress.
Perfect your iced coffee this summer (without simply waiting for your hot coffee to finally cool).
25 funniest movies of all time. (I've never seen the Big Lebowski and probably should, huh? Also, I take issue with the fact that Bridesmaids isn't on this list.)
Summer salads! (The asparagus, spinach, and crispy proscuitto!!!)
Unexpected travel destinations. Portugal is high on my list right now. So is British Columbia!
And for the locals, this is a perfect trip this time of year!
This Trump/Pope video made me laugh.
A good sunless tanner. I've been using this one for about a year and like it.
Have a good weekend!