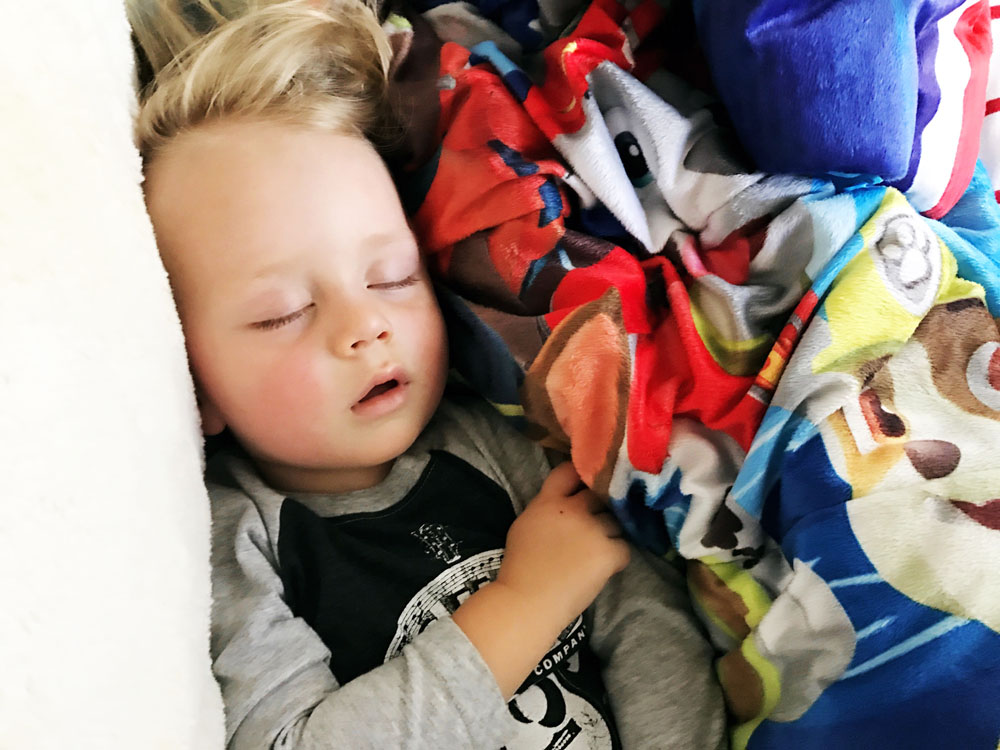 This little boy with his Paw Patrol blanket, and the little sleepy open mouth… ughhh! I'm still hovering over him taking a picture as I creep out of the room, just like I did when he was a tiny little thing. We've got a somewhat quiet weekend (rainy, too). I'll take it as life has been chaos lately! What are you guys up to? Any Derby parties??
Some weekend reading…
Celeste's (from BLL) apartment is on sale!
My talented friend Sara is creative director for this sweet magazine. The Bon Weekend spread is completely adorable.
A lot of bad press about airlines right now, but this is such a good story! Spoiler alert: happy ending.
Throw this on to go to the beach or the pool. Or every day anywhere. Love it.
What I want for Mother's Day. (And for my car to get detailed.)
Millenials: middle school style is back. (Delia's really was the best.)
Party in the bathroom at the Met gala.
Let's go to Vietnam! (It's high on my list right now.)
Has anyone listened to this 21-day meditation experience?
Best TJ's condiments and what to use them on.
Have a good weekend!