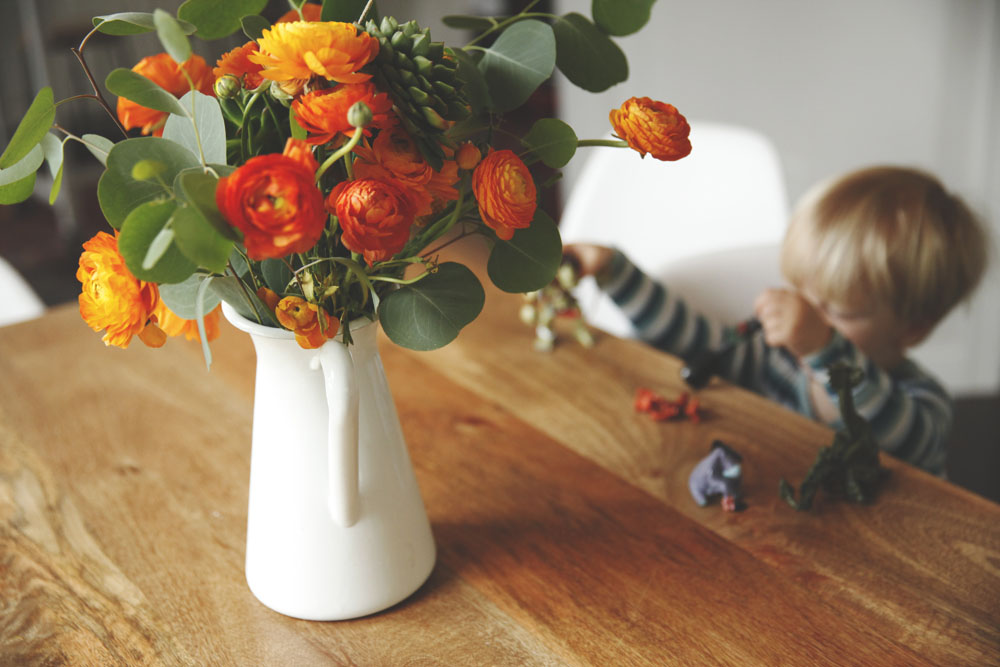 Anders loves to set up his characters, cars, little odds and ends here on the table–probably because it is, most often, the clearest space for him to do so. He'll sit there and act out in total jibberish (to me, but I suspect not to him) what these characters are doing. Eeyore against a dragon in this case. I can't recall how this particular scene resolved itself. Good luck, Eeyore!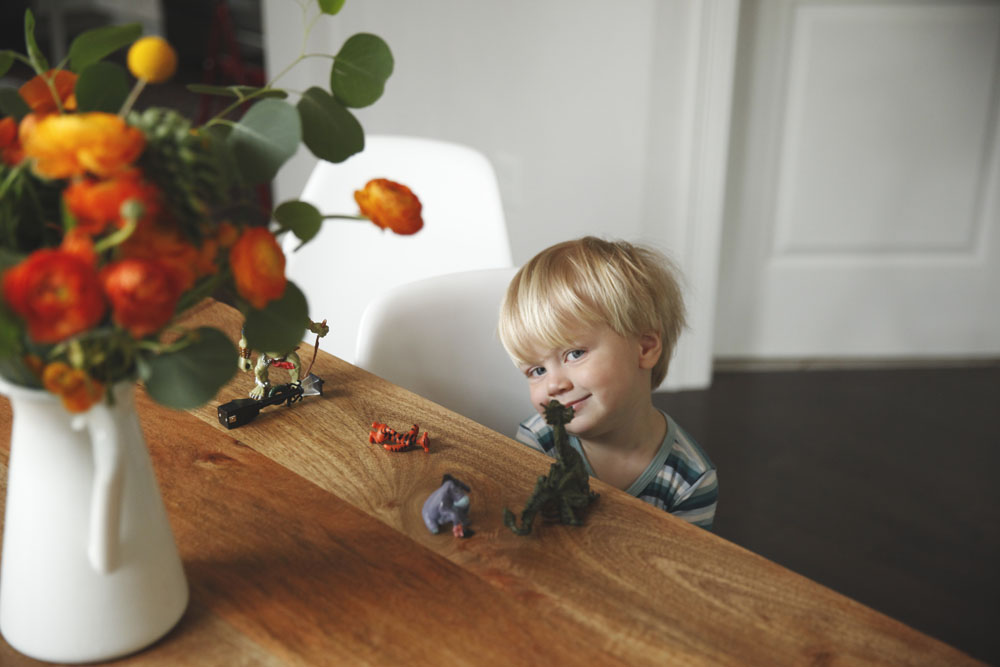 The above blooms were sent to me from Bloom2Bloom and they're one of the most beautiful bouquets ever. Ranunculas are a favorite of mine–and probably yours–and then there's these big succulents in it that you can actually repot when the rest of the bouquet is done. Plus, orange! Check them out and use HUNTLIFE15 for a discount if you'd like too.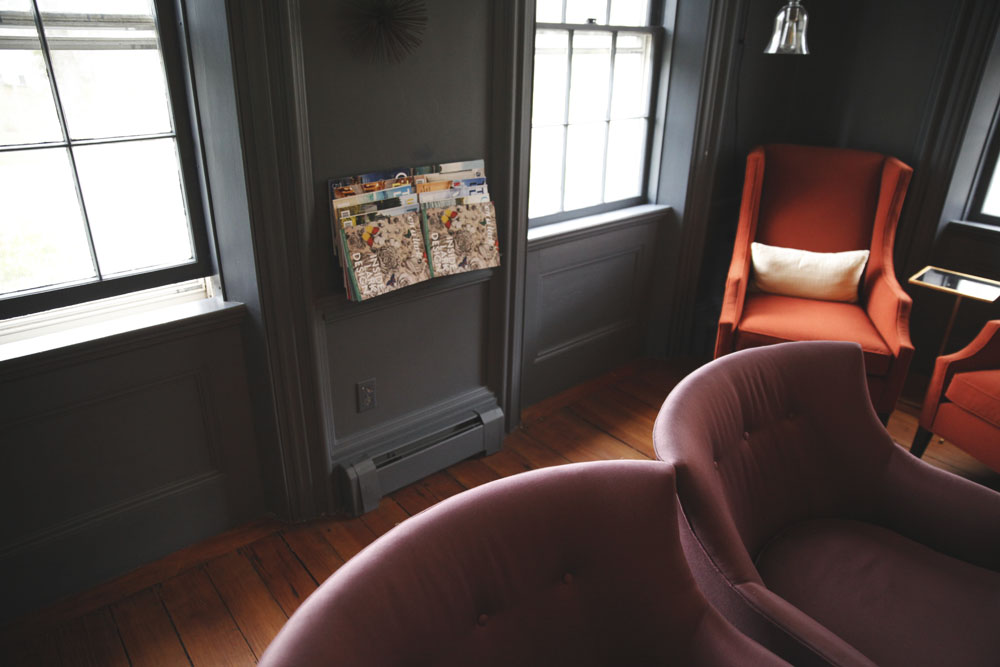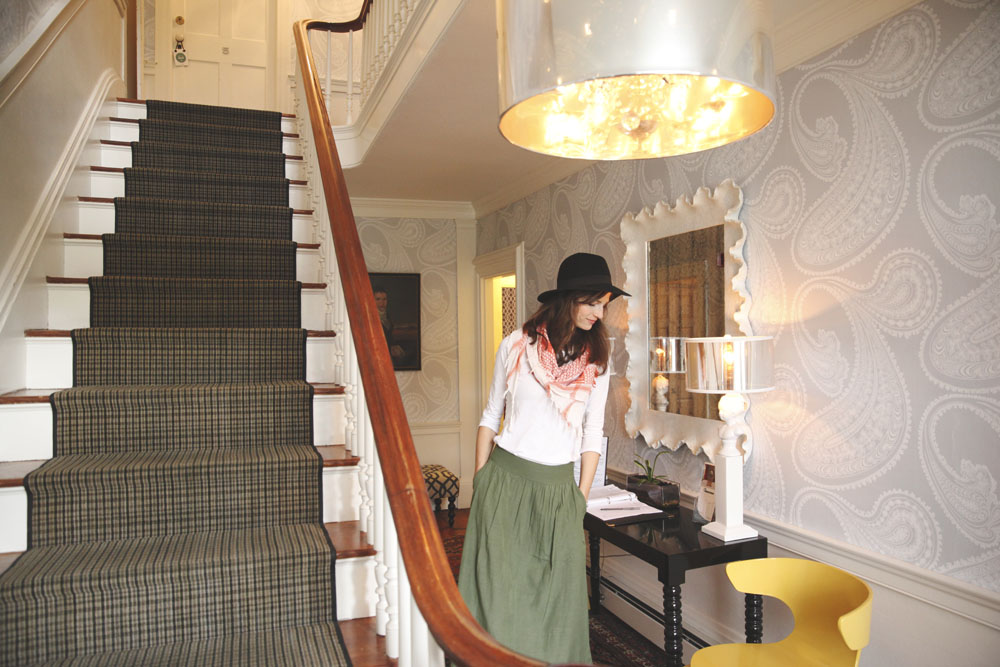 I took my first overnight without Anders last weekend. I was invited by Lark Hotels to spend the weekend at their Kennebunkport hotel, Captain Fairfield Inn. It was an early Mother's Day event and my Mom was also invited. What a special treat it was, and so nice of them. I can't remember the last time my Mom and I got away together for an overnight… perhaps when I was a kid?! A long time. Their hotels are fantastic (remember this one?) and it was such a pleasure to stay at another. Thank you Lark!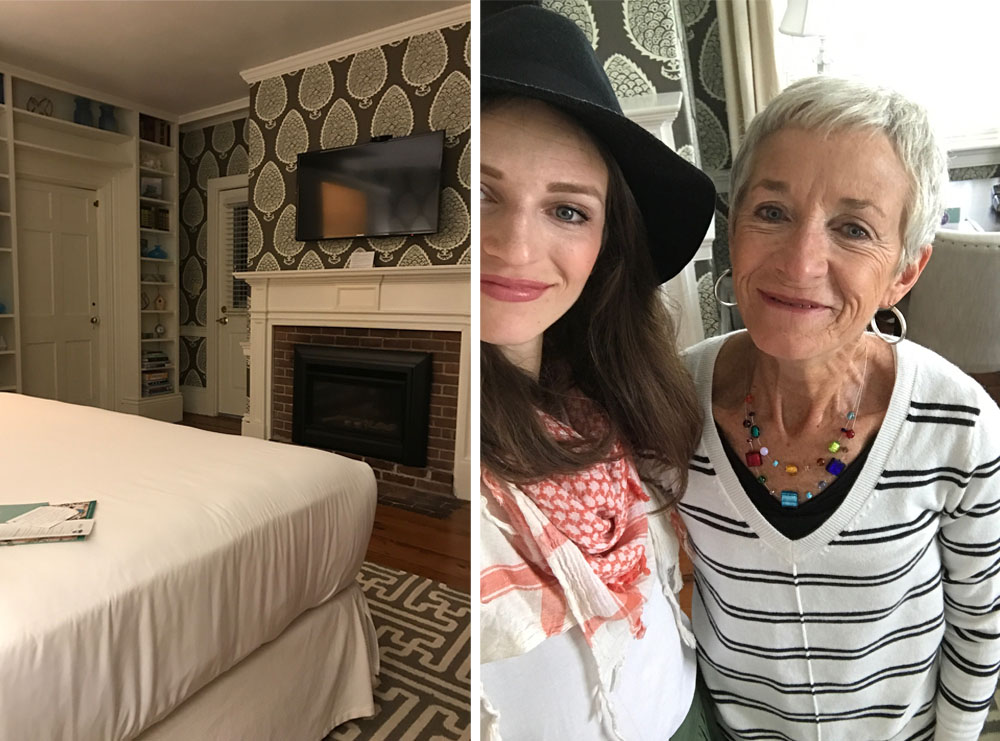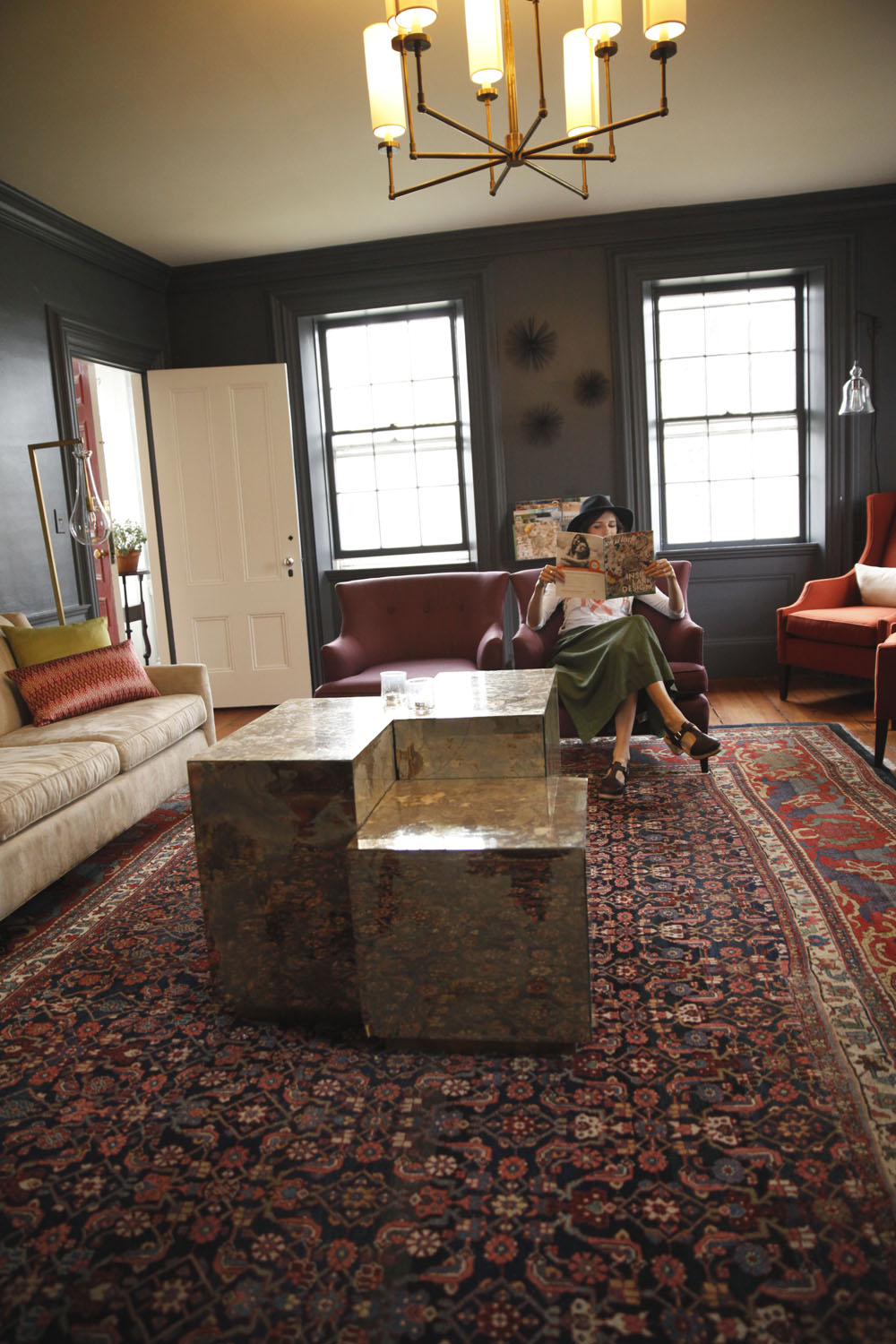 There were a few other bloggers (and their moms) there, none of whom I really knew before this weekend, so it was fun to get to know a few other local women in the world of blogging. And to know that you could just take a picture of a breakfast table without a bunch of eye rolls in the room! These women get it!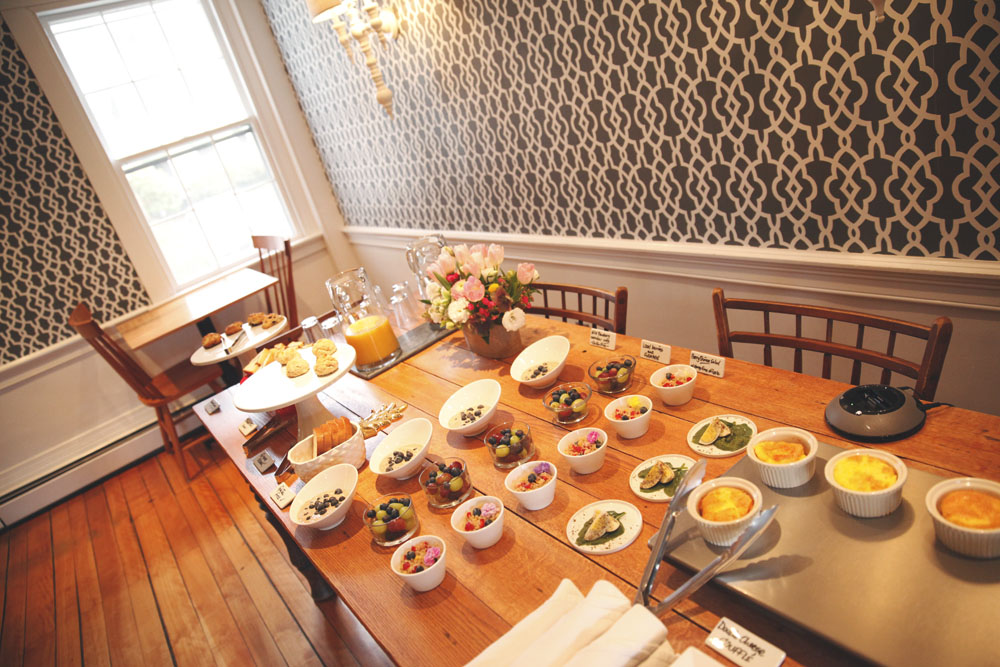 Their breakfast spread was so good. Double cheese souffle, fruit, and a scone was my breakfast of choice. They also planned for us to do flower arranging with Alice's Table. Such a far cry from my typical weekends–which I do love of course–but this was a nice relaxing one. And I slept in until 8 am.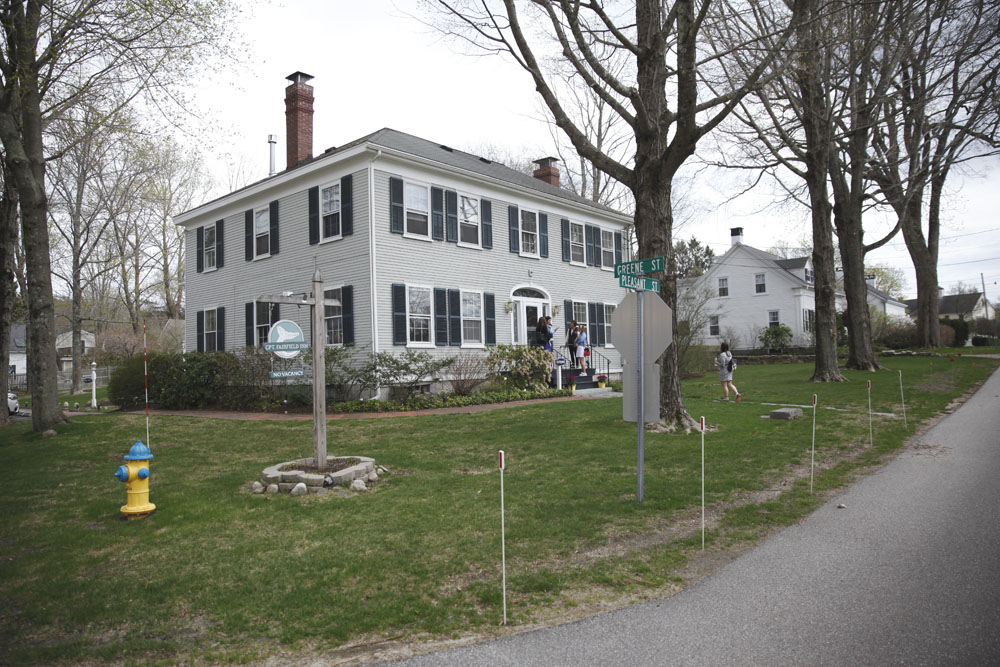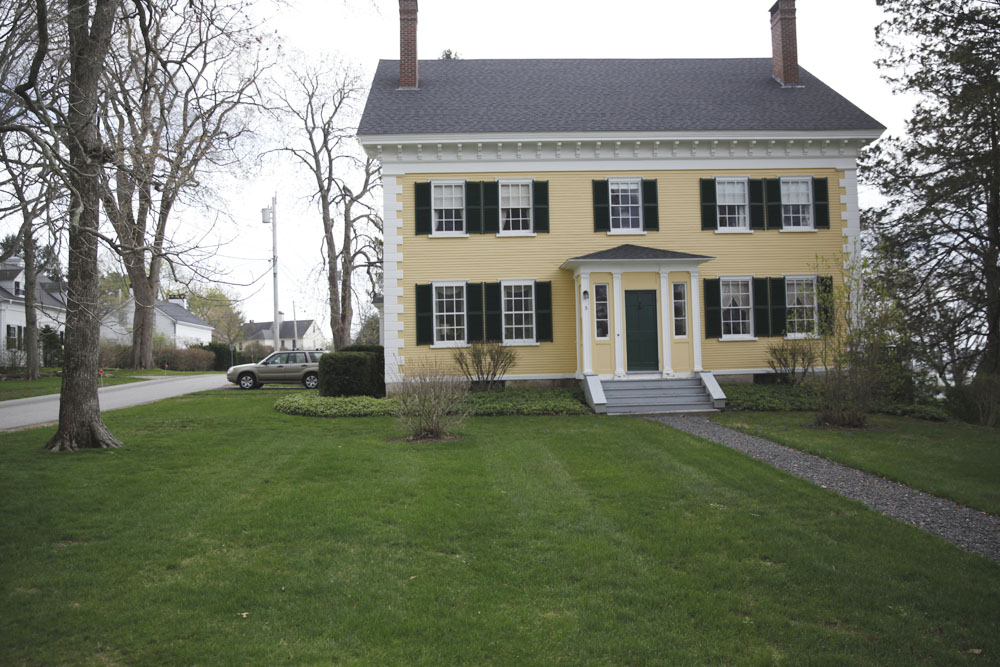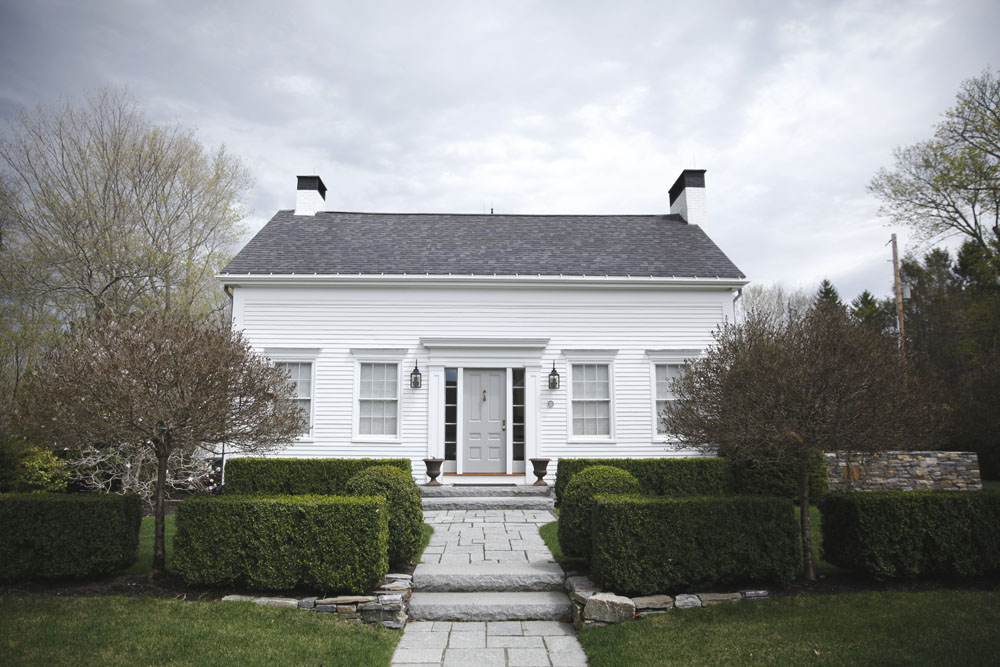 This is a private home just two houses down from the inn. I loved it. Everything was so manicured and the house didn't have a spot of dirt on it. After our night at the inn, my Mom and I walked around Kennebunkport before coming home (we left a day early to celebrate my Dad's 70th birthday with my family and my sister's family). Such a cute little town. I'm not sure why I haven't explored it more. We had lunch at David's and I also popped into the Daytrip Society — for adults and their junior store. Cutest things (and looks like you can actually shop their website).
My outfit: skirt (on sale) from Gap, shirt from J.Crew (literally spent $7 on it on sale; the back of it is so pretty), shoes from Lotta, scarf (old) from TJ Maxx.