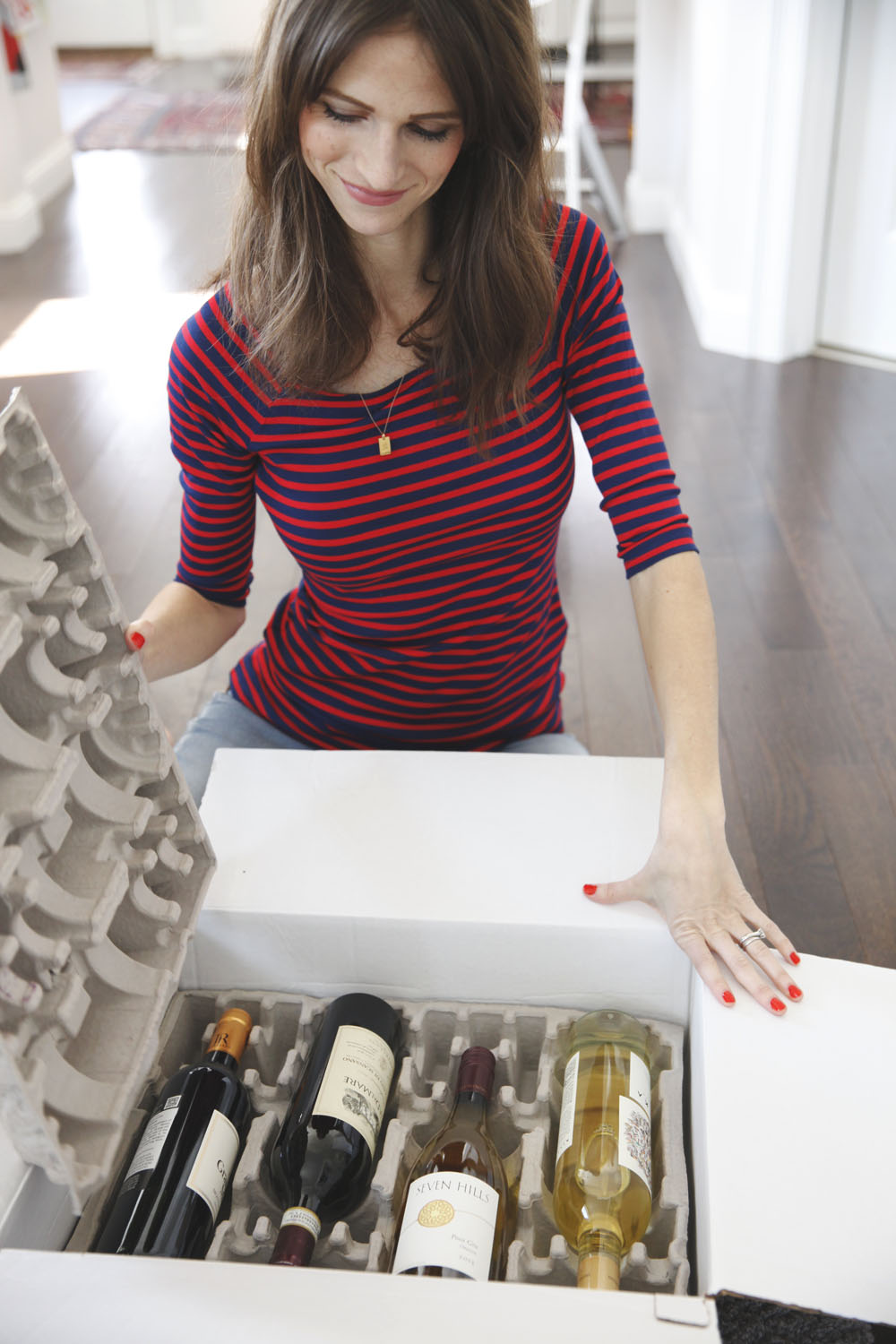 I really enjoy wine but know almost nothing about it. How to describe it? What notes it has? Is it dry, is it fruity or floral? What do I serve with fish? With steak? What time of year do you drink a rosé? What is the real difference between Merlot and Cabernet Sauvignon? Pinot Grigio and Chardonnay? Enter: Weekly Tasting. This is a sort of genius weekly wine offering. Four bottles of really lovely wine hand-delivered by their expert sommeliers and delivered to your door. With them come four cards that give you the perfect information about the wine and what to pair it with. No more guesswork! No more looking like a fool when you serve lukewarm rosé with steak in December. We decided to give it a try and have the perfect lunch alongside.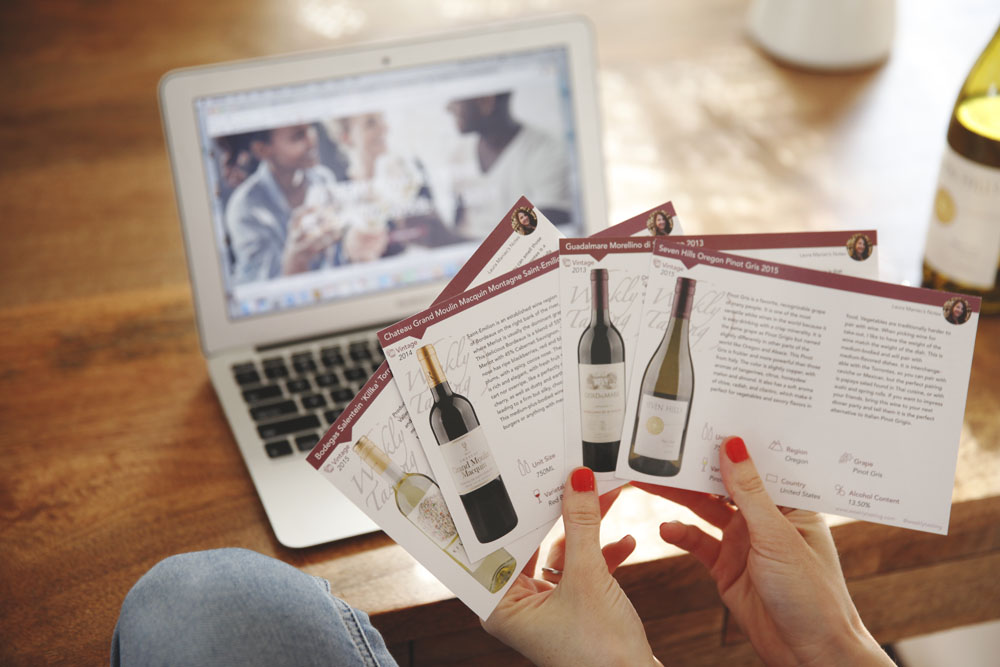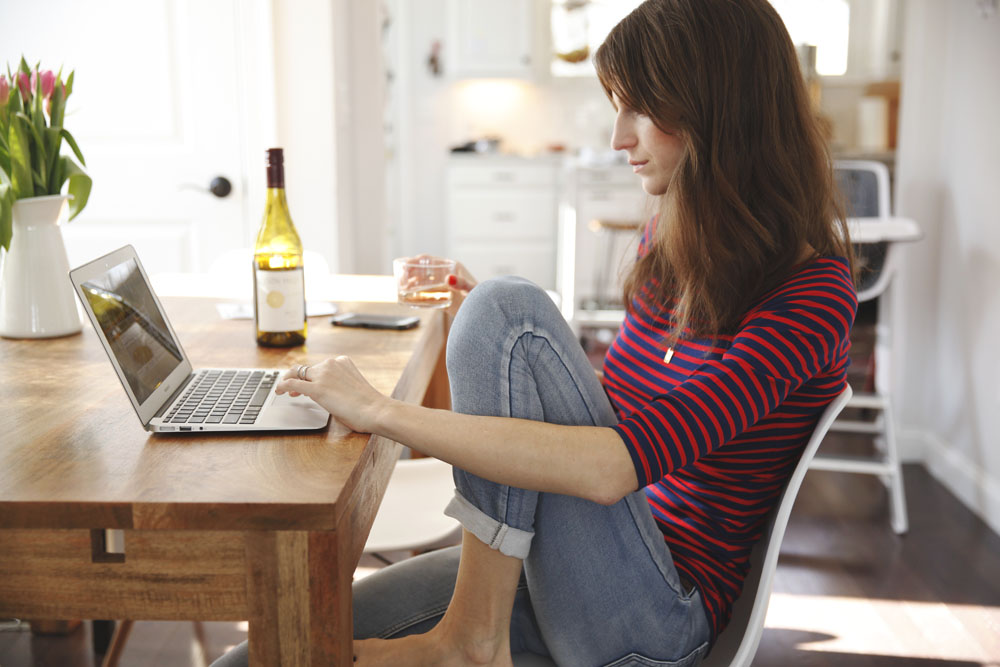 Weekly Tasting is a brand new, just live service that is backed by some people with incredible knowledge when it comes to their wine. As I mentioned, I can't tell my red wines apart, so whenever people really get wine, it's always impressive. (Anyone else thinking of Niles and Frasier Crane right now?) For $69.99, you get four bottles of carefully chosen-by-their-sommeliers. This week's theme was "Wine to go with Takeout Food." Like Italian or Chinese or Thai.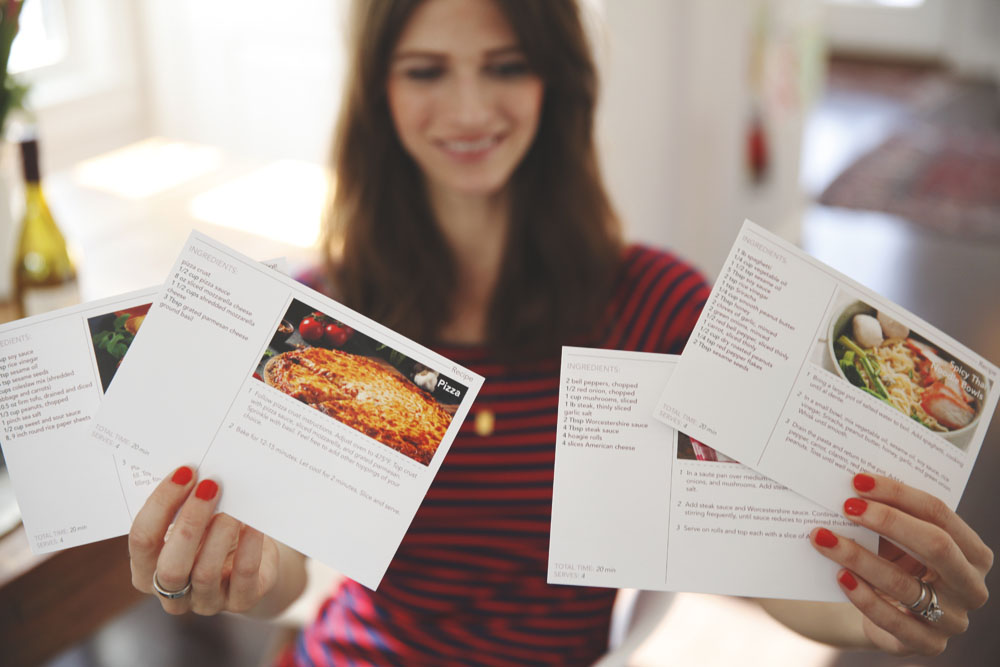 You can purchase a pack or choose to skip it. And finally, there's a 10-minute video led by a sommelier that's tailored to the wines in your pack. How cool is that? I wouldn't mind being a little bit more conversational about the wines I like. For instance, I know a few of the brands/types I like, but why I like them? What's specific to them that makes me like them? No idea. How many times have I ordered wine at a restaurant only to not really love it? Lots of times.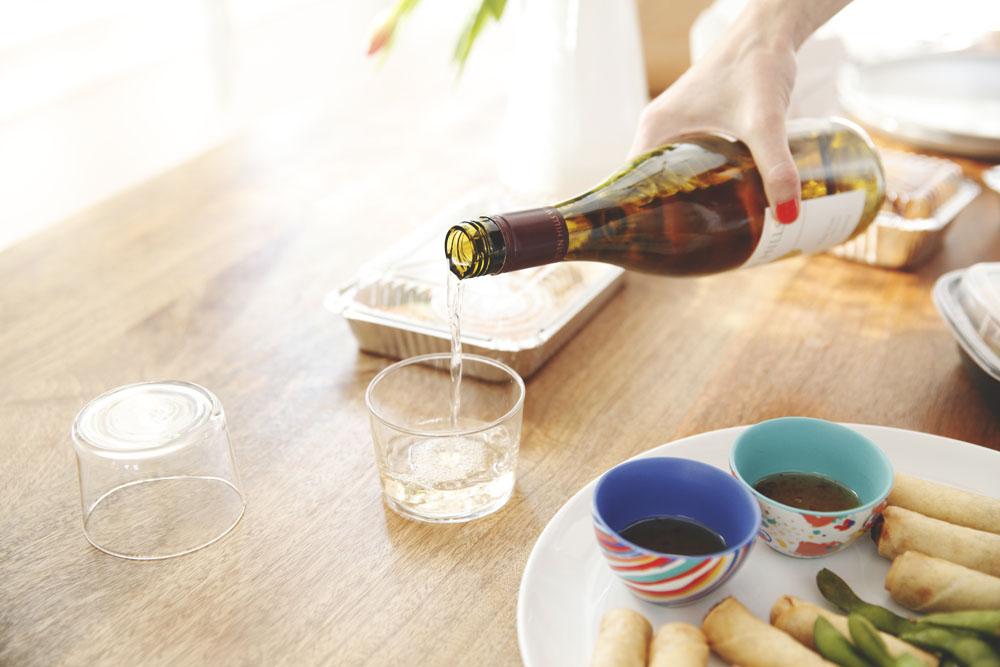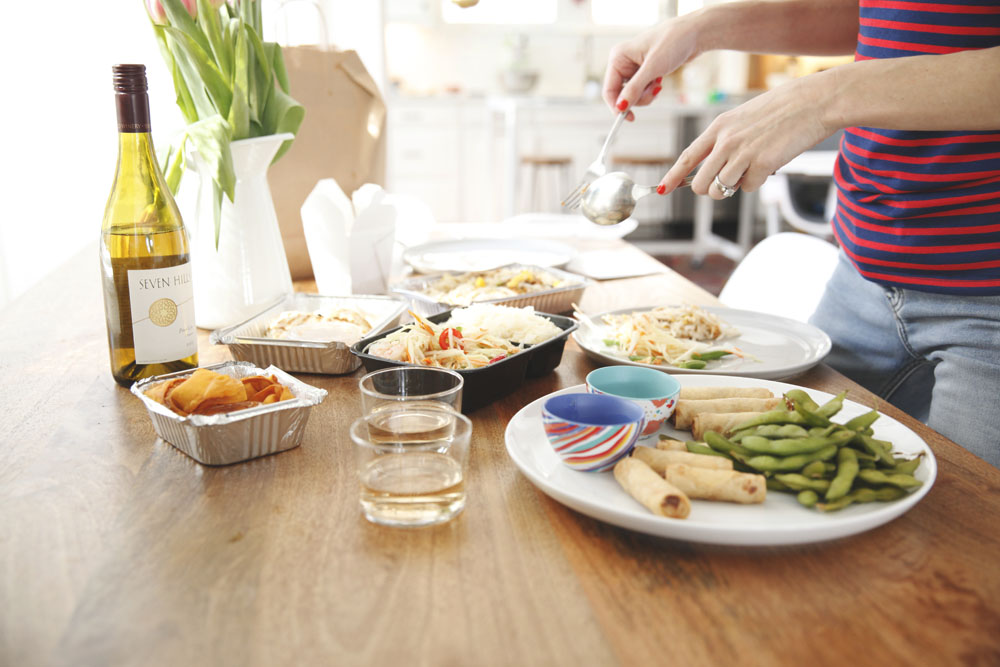 Since this week's theme was wine to pair with takeout food, we picked Thai. The card said it went perfectly with spring rolls so we were sure to get some of those in our order as well as some pad thai, papaya salad, and crab rangoons.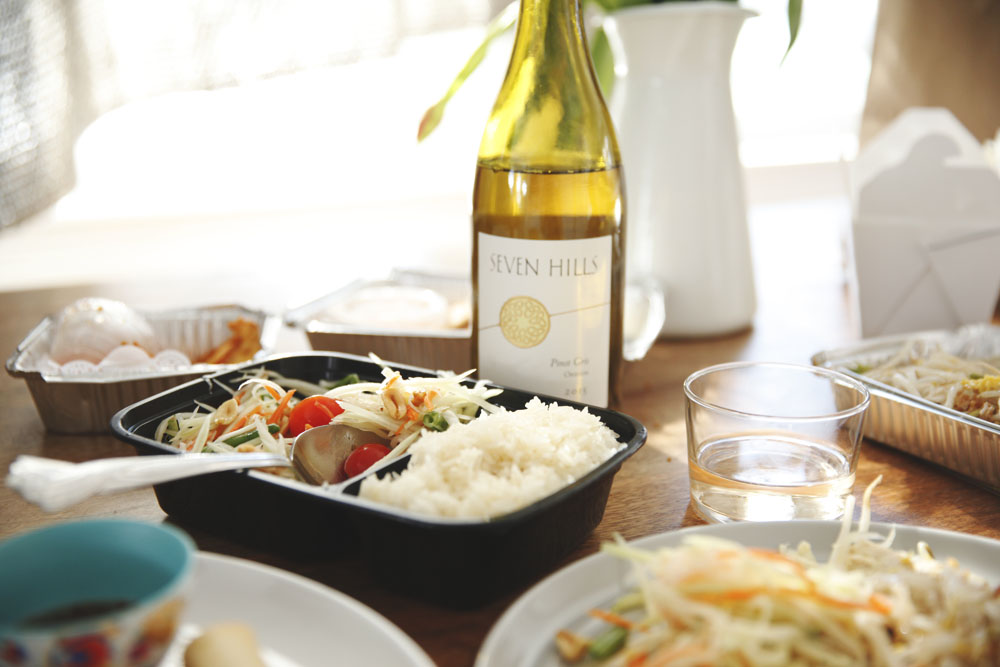 The card described this wine as fruity and citrusy, with aroms of chive, radish, and cilantro making it the perfect choice for savory dishes. While I can't say my unsophisticated palette picked up all of that, I did notice some citrus and I really liked it with our takeout. And I learned that I like Pinot Gris (and that it's a good alternative to Pinot Grigio). Plus, a Sunday afternoon of wine and takeout? It was really nice not to have to clean up after a meal!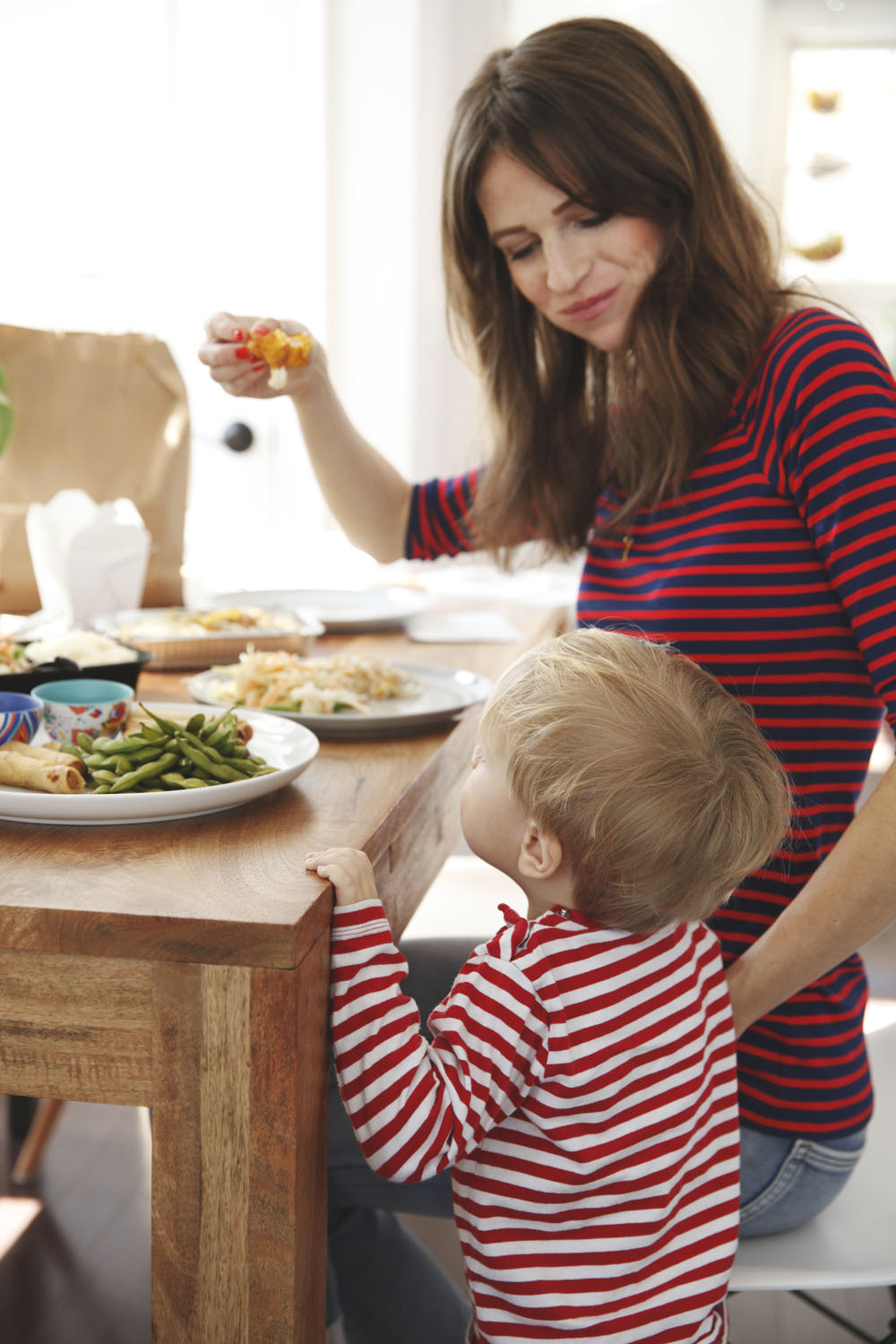 Sign up for Weekly Tasting and enjoy some hand-picked wines right to your doorstep. I think this would make a perfect wedding or anniversary gift too. Giveaway below.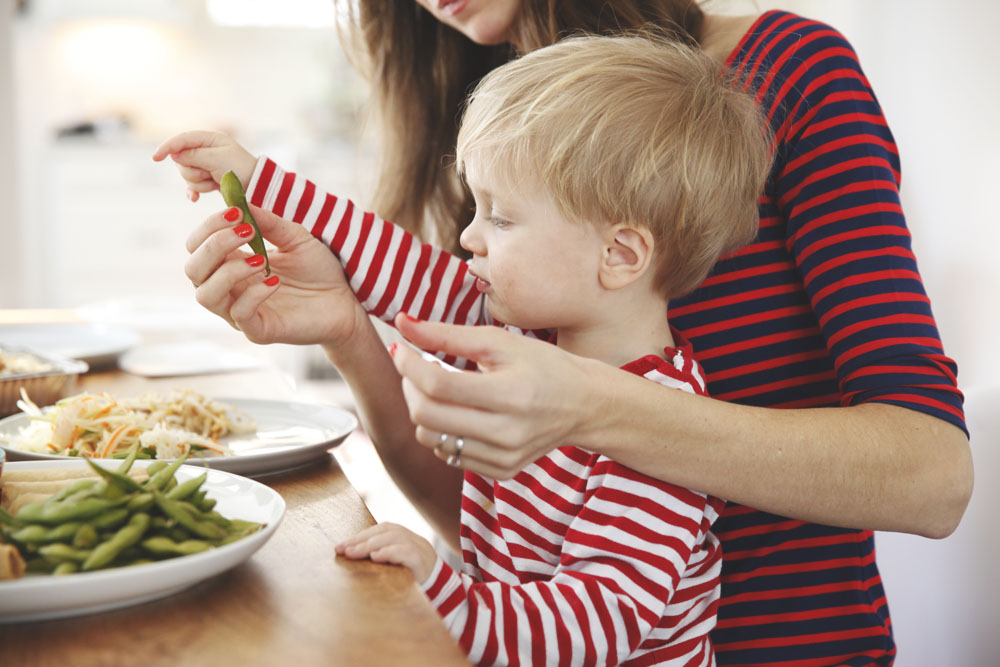 Enter to win a $300 credit to Amazon by following the steps below.
a Rafflecopter giveaway
Must be 21+ to enter and in the U.S. Not applicable to entrants in MA, UT, TX, IL, or AZ.
This post is sponsored by Weekly Tasting. Thank you for reading and supporting this blog.