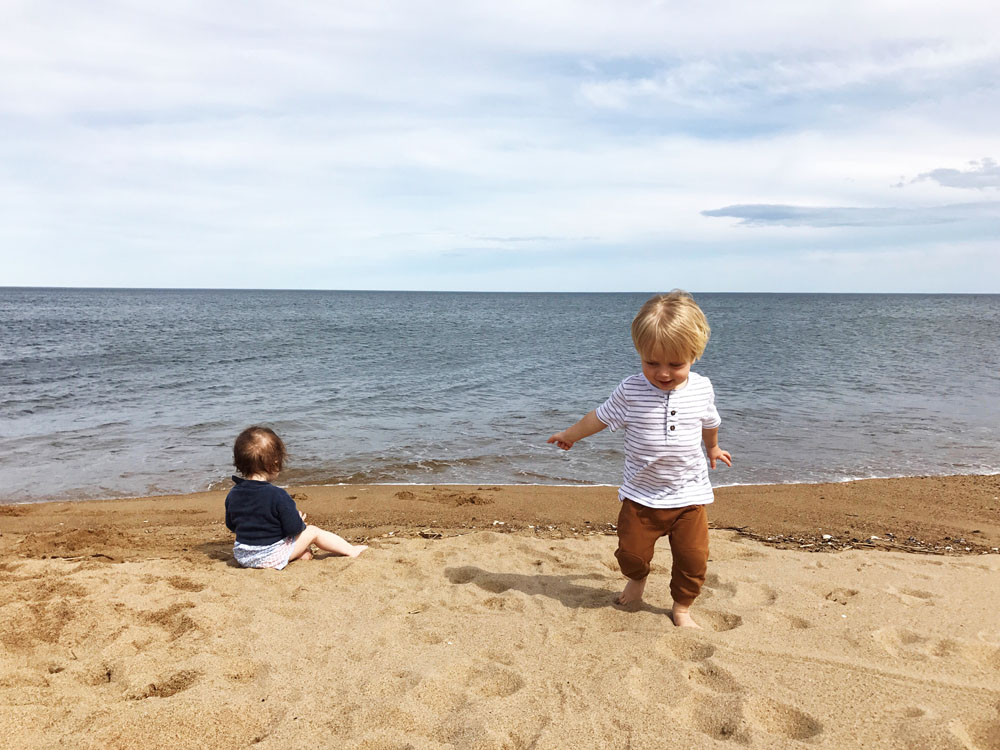 From the other day which was, technically, our first beach day of the season. We didn't wear bathing suits but we also didn't wear parkas so a step in the right direction. This is Anders tootin' around the beach with his friend Alma. Can't wait for more of these days. This weekend we're going to a barn-raising party and Steve is taking Parker to see the live Wild Kratts show (I am so excited to hear about his reaction–he's a big Kratt brothers fan and shares with us random and very accurate animal knowledge all day long–and jealous I won't get to see it myself.). What are you up to?
Some weekend reading…
Oprah's playing Henrietta Lacks in an HBO special in a few days. I'm looking forward to seeing this (for two reasons: I love Oprah, and I loved the book.)
Mmm… chicken enchiladas. Note to self: make your own salsa verde. (I've never bought tomatillos before so, naturally, I'm intimidated.)
Obsessed with these gorgeous ceramics.
The most famous book set in each state. Massachusetts' is Walden–I would've guessed Little Women!
Wine to buy at Trader Joe's. This is all well and good except that my favorite organic merlot is not on the list which is absurd.
Probably my favorite kid-shorts ever. (Anders is wearing Parker's hand-me-downs and I just got a new pair for Parker.)
Absolutely love this "smoking shoe".
My next essential oil purchase.
Three-ingredient butter cookies. This is too easy. And I love butter cookies way too much to have found a recipe this easy.
Have a good weekend!