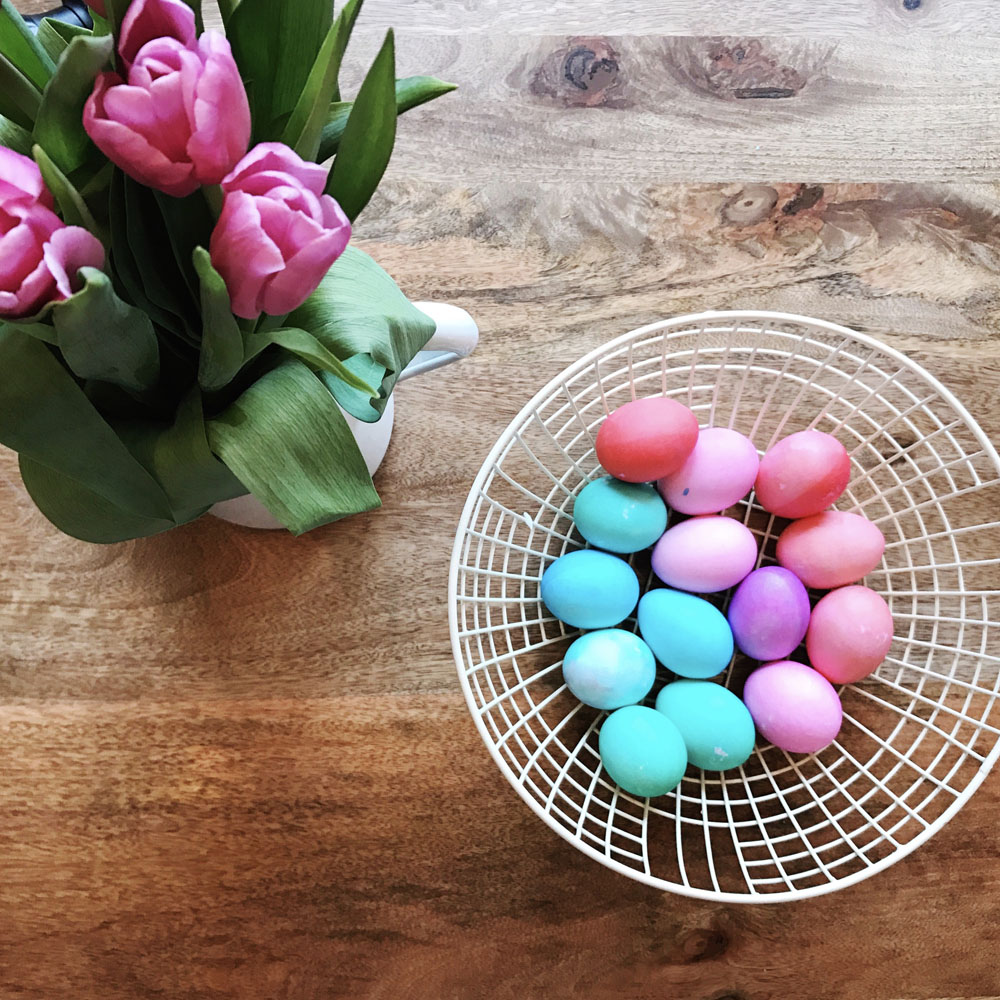 These eggs are dropping like flies. Lessons in gentleness with Anders. And then Parker decided to wrap one entirely in play-dough, and bump it on the table to see what it could withstand. Then we had broken egg shells mixed with play-dough. Life with boys. I don't have much planned for this weekend, except relaxing and maybe watching Goodfellas with Steve (neither of us have ever seen it!).
Some weekend reading…
Ear crawlers. I only heard that phrase for the first time this week and I love them.
This gloss has a cult-following, but I've never tried it. Worth it?
Did you know there's a quiz to figure out your perfect menstrual cup? I took it and this was recommended to me. I've used a Diva Cup too, and haven't fallen in love yet. Is it possible to fall in love with your menstrual cup?
I just ordered these to eliminate a little bit of the plastic waste in my life.
Hotel soap gets a new life. (Up to 5 million bars a DAY are tossed world wide. Can you believe that?)
A 22-person death toll in one family in this week's chemical attack in Syria. This is harrowing. (Again: a really great charity helping the Syrian people)
I made this for dinner (skipped the mushrooms; no one's a fan of them in this house) and it was really good.
I'm considering starting this series that I've had a few people tell me is really good (but heartbreaking).
Have a good weekend!