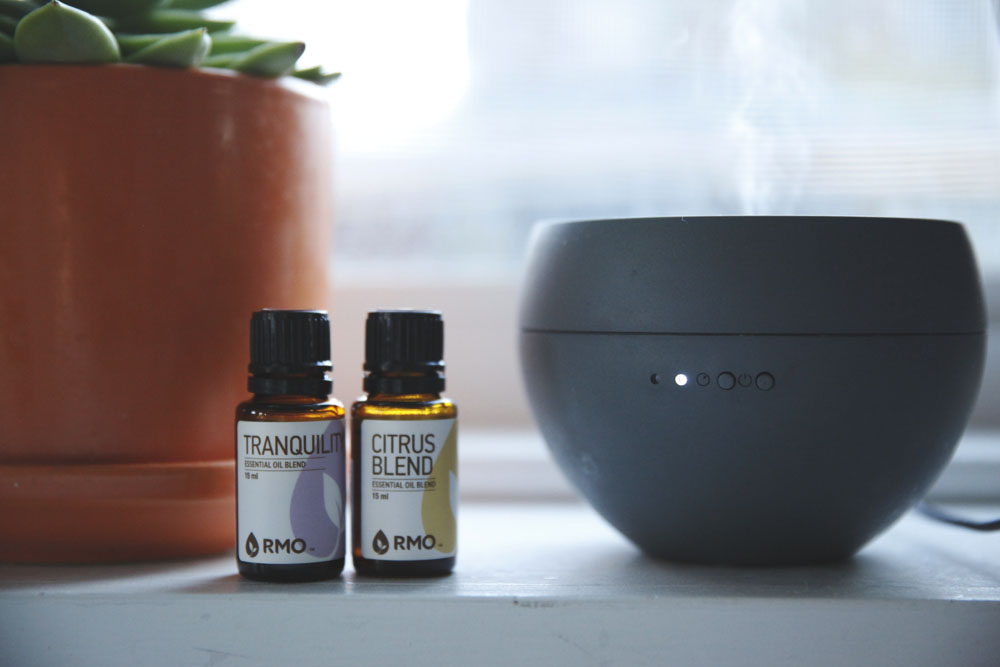 1// ESSENTIAL OILS: These two essential oil blends are the ones I reach for over and over these days. You can find them both here (I love this company.). I put our diffuser right behind the sofa on this little shelf so that while the boys are sitting watching TV or reading books, it diffuses close to them. Also, have you ever cleaned a bathtub with oils? I'm telling you, a few drops of lemon, baking soda, and a little elbow grease will have your bathtub more sparkly and fresh smelling then ever. Spring cleaning with oils! Makes it all the more bearable. Your favorite ways to use?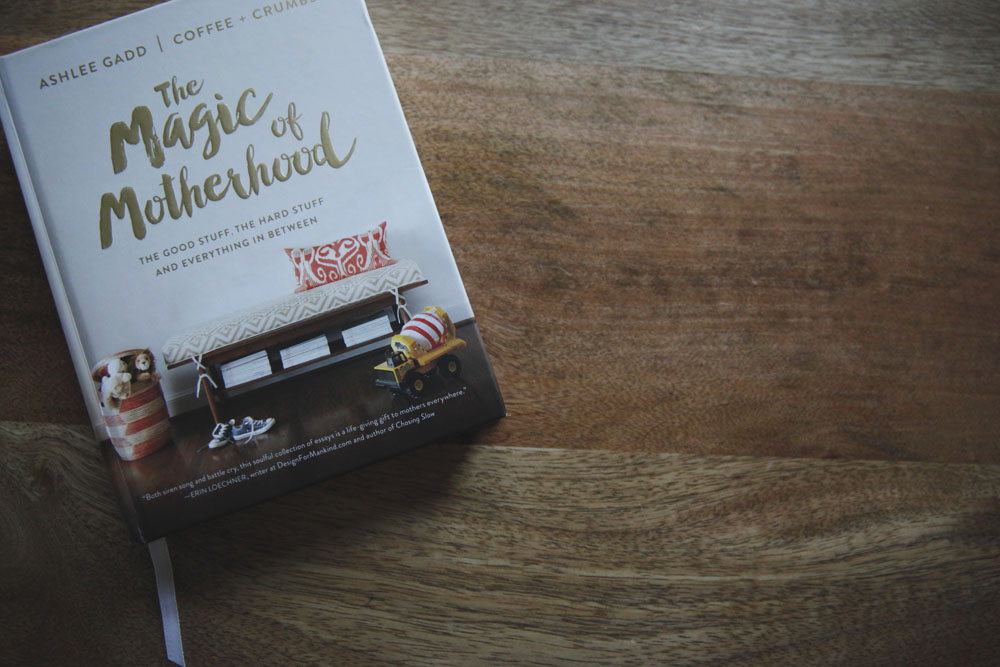 2// BOOK: Magic of Motherhood is speaking right to me these days. It's in short essay form so it's simple to pick up, read an essay while your kids are watching an episode of Paw Patrol, feel like you had a sweet conversation with a mom-friend, and put down when the episode is finished. Actually, you could probably read two in that time! One that has come back to me many times now is about how seasons are cyclical juxtaposed with childhood–and how year one, year two, etc.–only happens once. Are you crying yet? It was so poignant and true and something I hadn't thought of before. Anyway, pick this up for you, for a friend. It's a keeper. Those Coffee + Crumbs gals can write.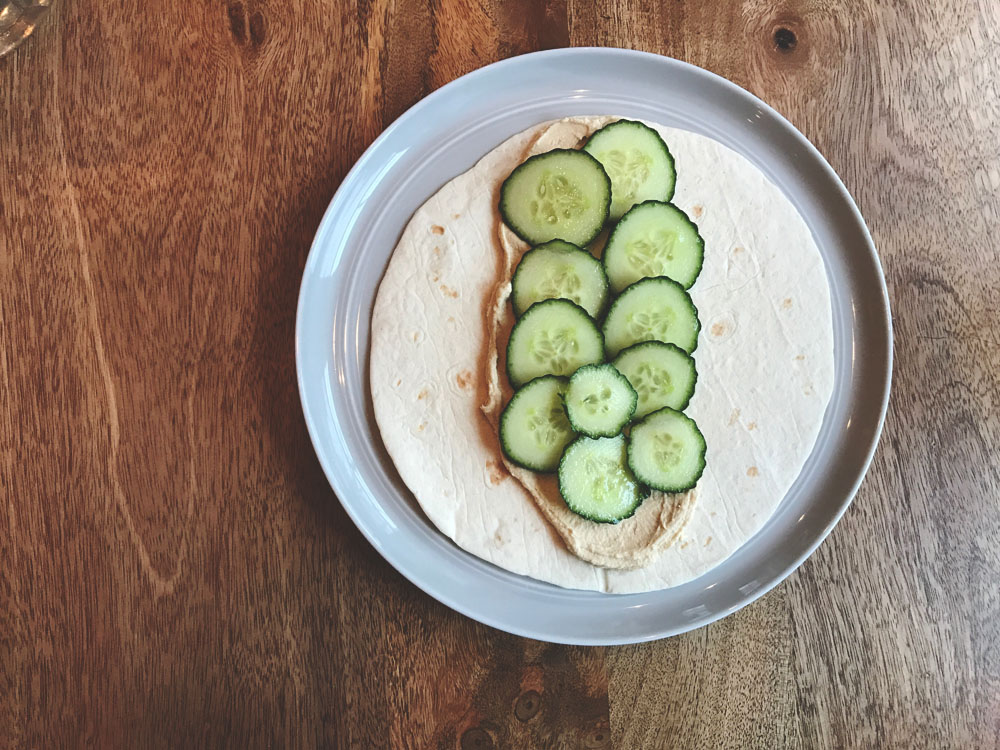 3// FOOD: This wrap is one of Parker's new favorite lunches. We rotate between this–hummus slathered on liberally, and sliced cucumber on top–or peanut butter slathered on with slices of banana. It's a nice departure from bread for a change. I like mine with spinach, lunch meat, a few slices of cheese, sliced peppers, some salt, and maybe a bit of my favorite salad dressing. Anders likes it too.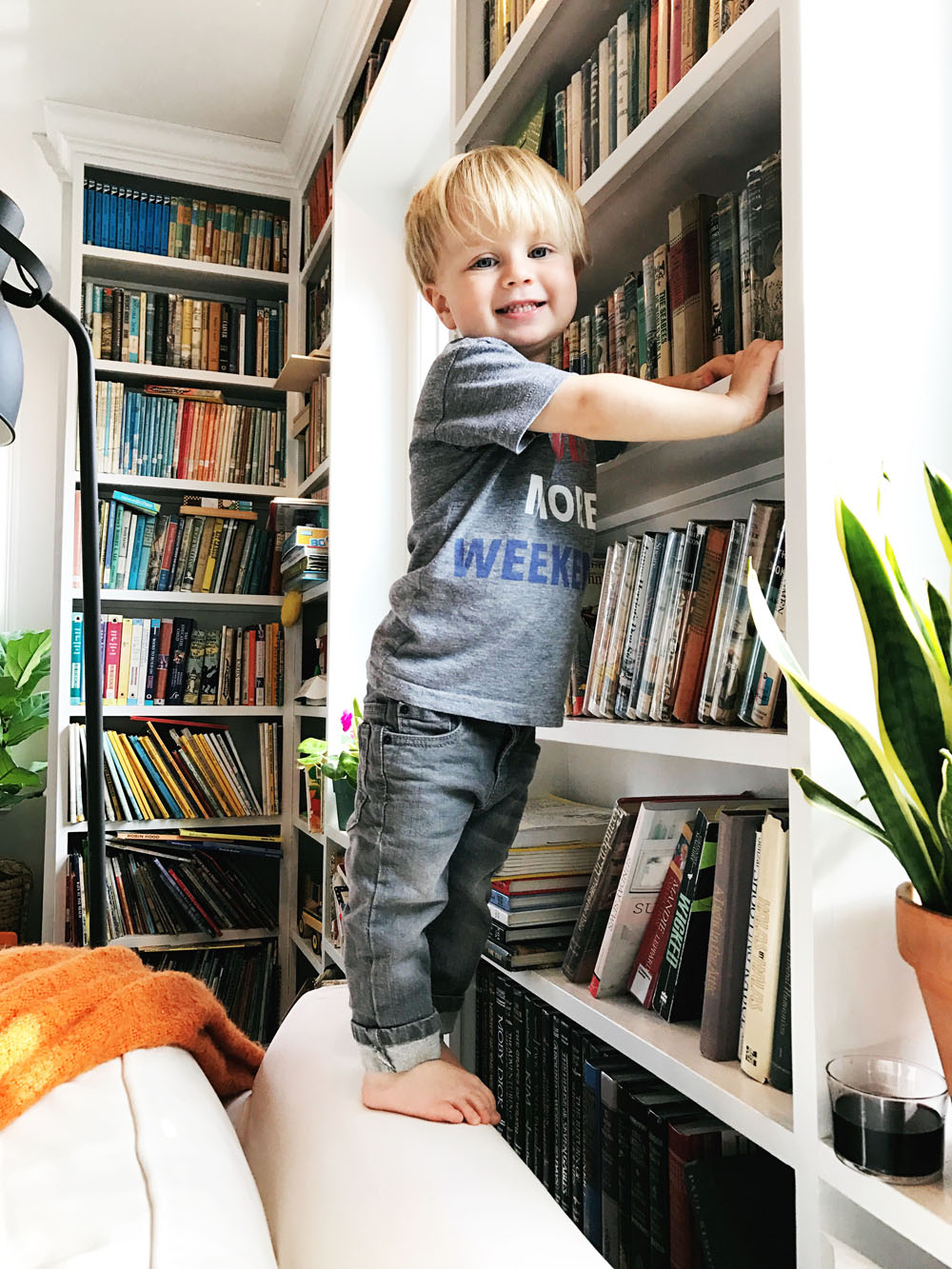 4// ANDERS: This kid. He cannot sit through even one episode of Daniel Tiger without getting up and watching it from the back of the couch. It's so freaking endearing I could eat him. The energy that little boys possess, man, I'm learning more about it all the time. Steve and I laugh in the mornings because there we are, sitting, hardly moving, until we've had at least a few sips of coffee, and then you've got Anders and Parker buzzing with energy and ready to play. Where does that go when we're adults? And how do I get some of that back?!? So anyway, I want to remember Anders on the back of the couch, because he spends a lot of time there. Like, he'll literally sit for about 6 minutes of an episode, and then, like clockwork, climb to the back of the couch and watch the rest from there. (And sometimes pull the books off the shelf too. Mmmhmm, not as big a fan of that, Anders.)
5// DRESS: This pretty dress (on sale) from Gap that feels like it'd be such an easy throw-on day or night dress. I'm loving so much of Gap this season. This culotte jumpsuit by them is so fun too.