Anders gets the most epic bedhead, and Easter morning was no exception. Sometimes when we're cuddling at night, it tickles my face so much that I can't really get close. Then I know it's time for a haircut. Anyway, Easter morning! At our house. We decided not to wake the big kids as getting up at 7 am for a chocolate bunny is really not their speed anymore. So Anders and Parker went it alone…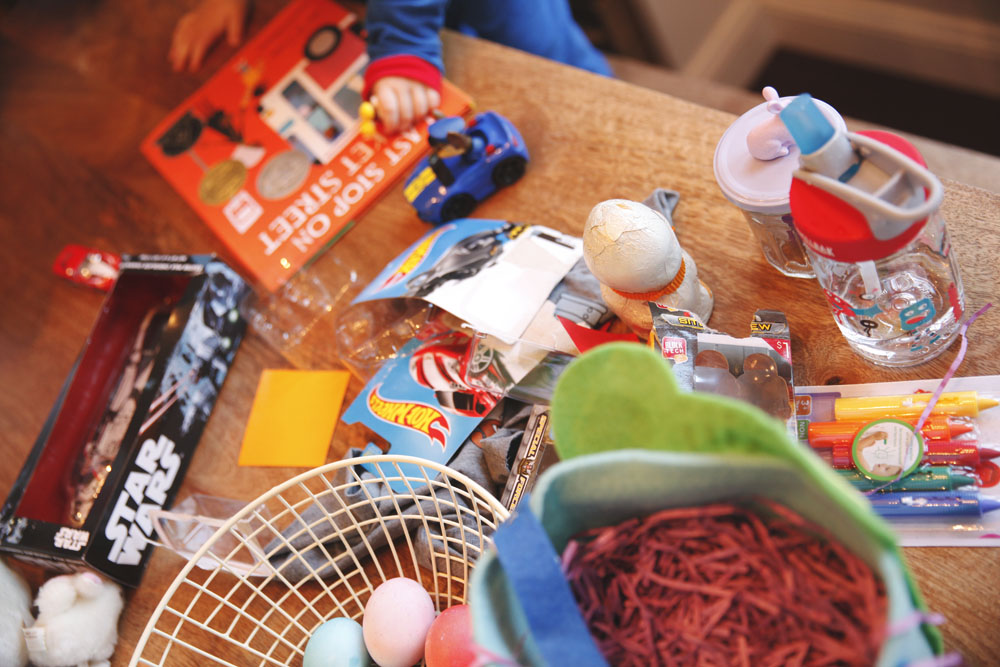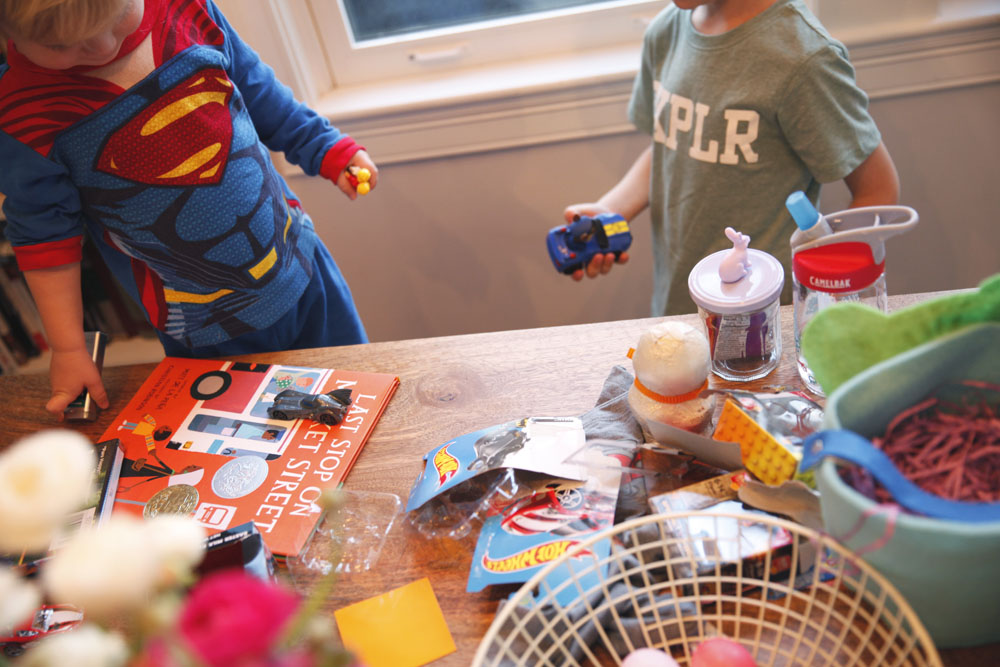 Hot wheels cars. Are they not the best? They're like one-dollar and shiny and all wrapped up and my boys feel like they've struck gold when they get one. So many colors, options. It's Parker's favorite part of going to the grocery store with me. A few new bath toys, a book, and some new water bottles rounded out their loot.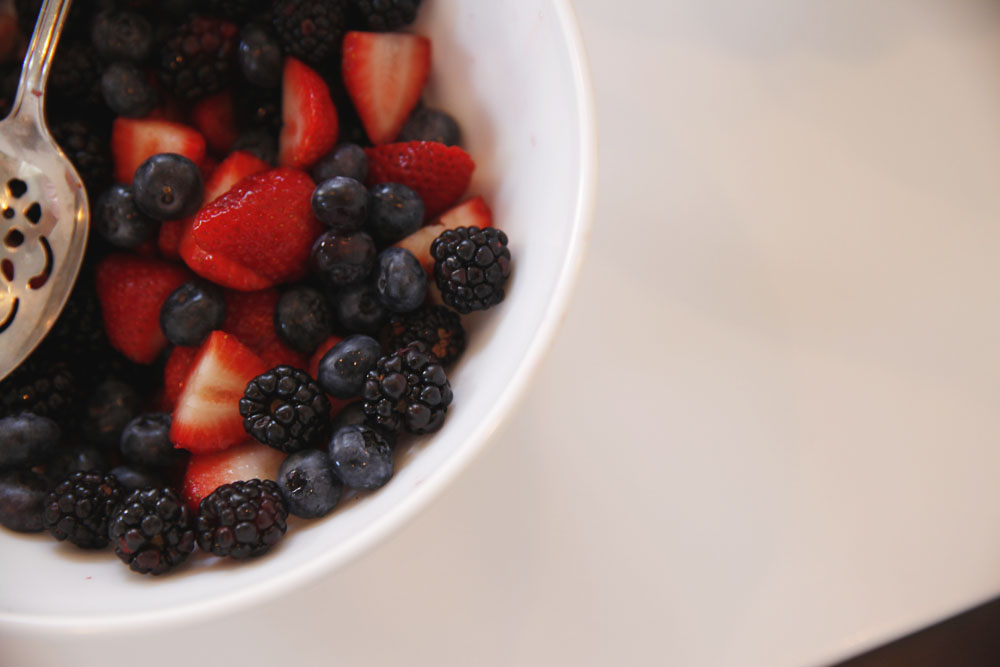 Breakfast time. Fruit salad, and eggs and bacon by Steve. Cinnamon rolls by a local bakery. They were size-of-your-head massive so I cut them in half. And while they were delicious, I was expecting gooey smaller cinnamon rolls, you know what I mean? Live and learn. What a sacrifice to have to eat those ones instead. (Eyeroll.)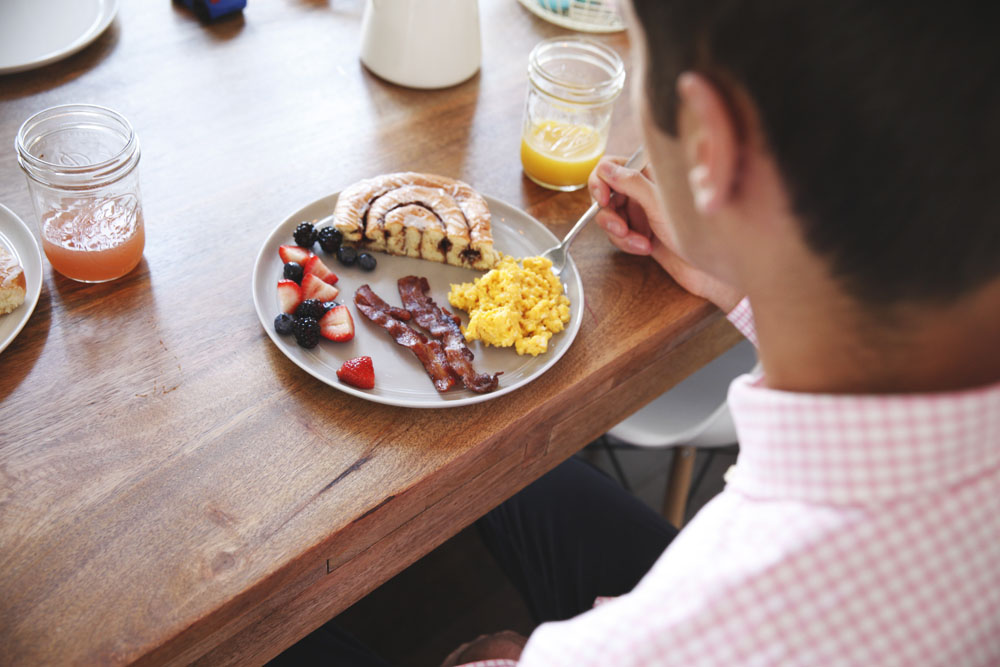 After breakfast, we went to church. We haven't been regular church-goers for some time now, though sometimes I'd like to be again. It's just impossible getting out of the house all dressed in the appropriate clothes on time and with no one in tears. Impossible. How do you do it? How? When we were there, and we sang Christ Our Lord is Risen Today, though, I felt so happy to be there. It's one of the best hymns.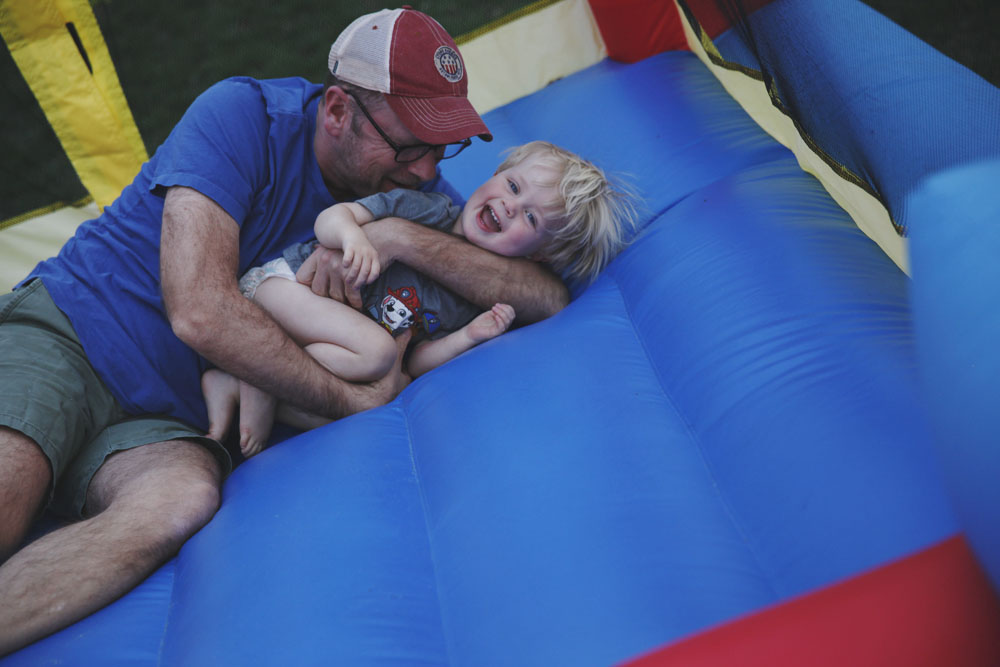 It was 85 on Sunday. Which is crazy for Easter. Who knew we could've laid out on the beach?! In retrospect, that might've been wiser than being in my 100 degree kitchen most of the day. I made a roast, vegetables, and mac and cheese. Precisely the food you don't want to eat when it's a swampy summer day. Oh well. Next year, I'm going to have smoothie fixings as a back up. Acai bowls for Easter!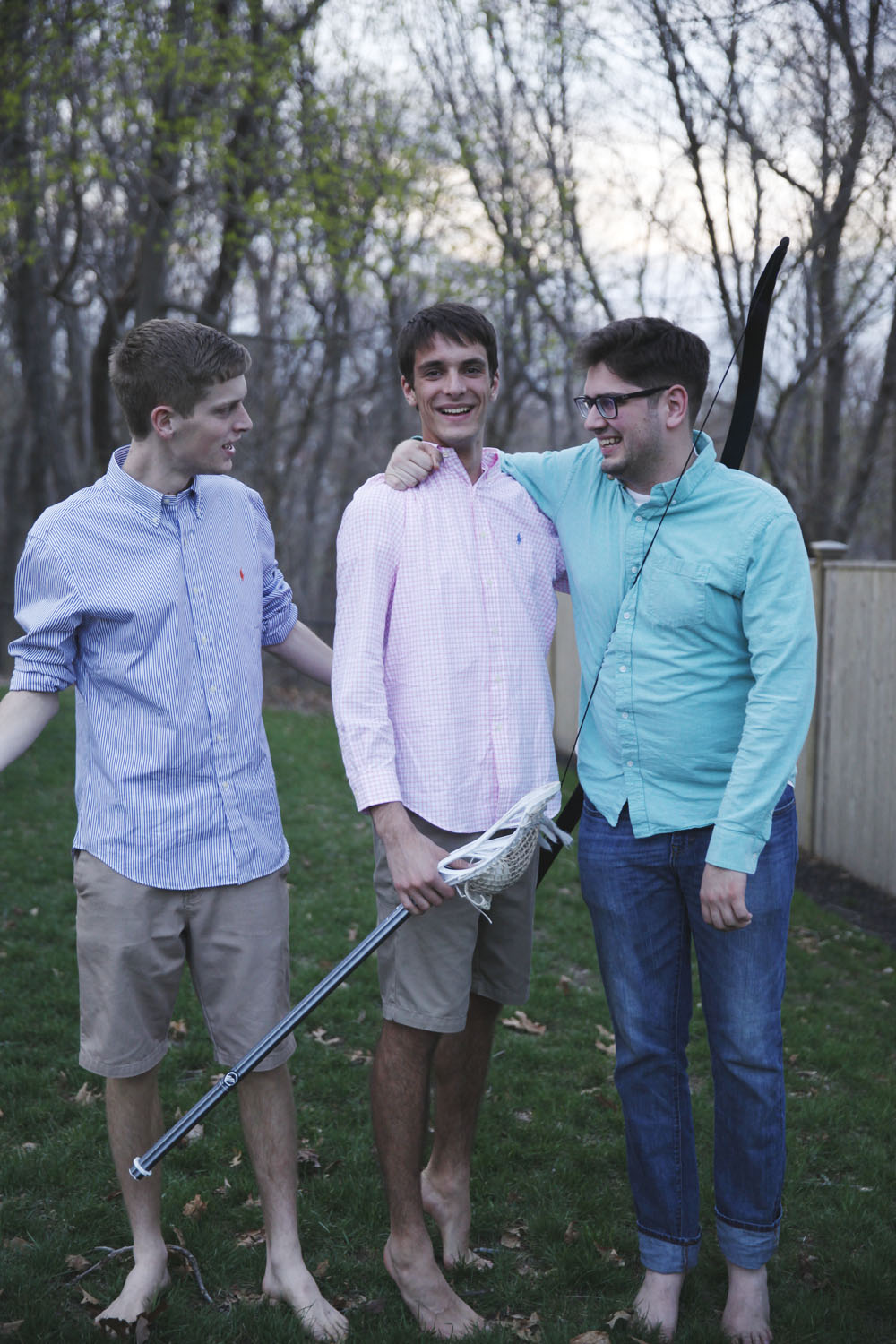 These guys all trying to be the tallest. Plus our yard has a slight slope to it. Jokes on them, I got their feet on tiptoes in the picture. Also, Nathaniel has a bow around his chest. I don't ask questions.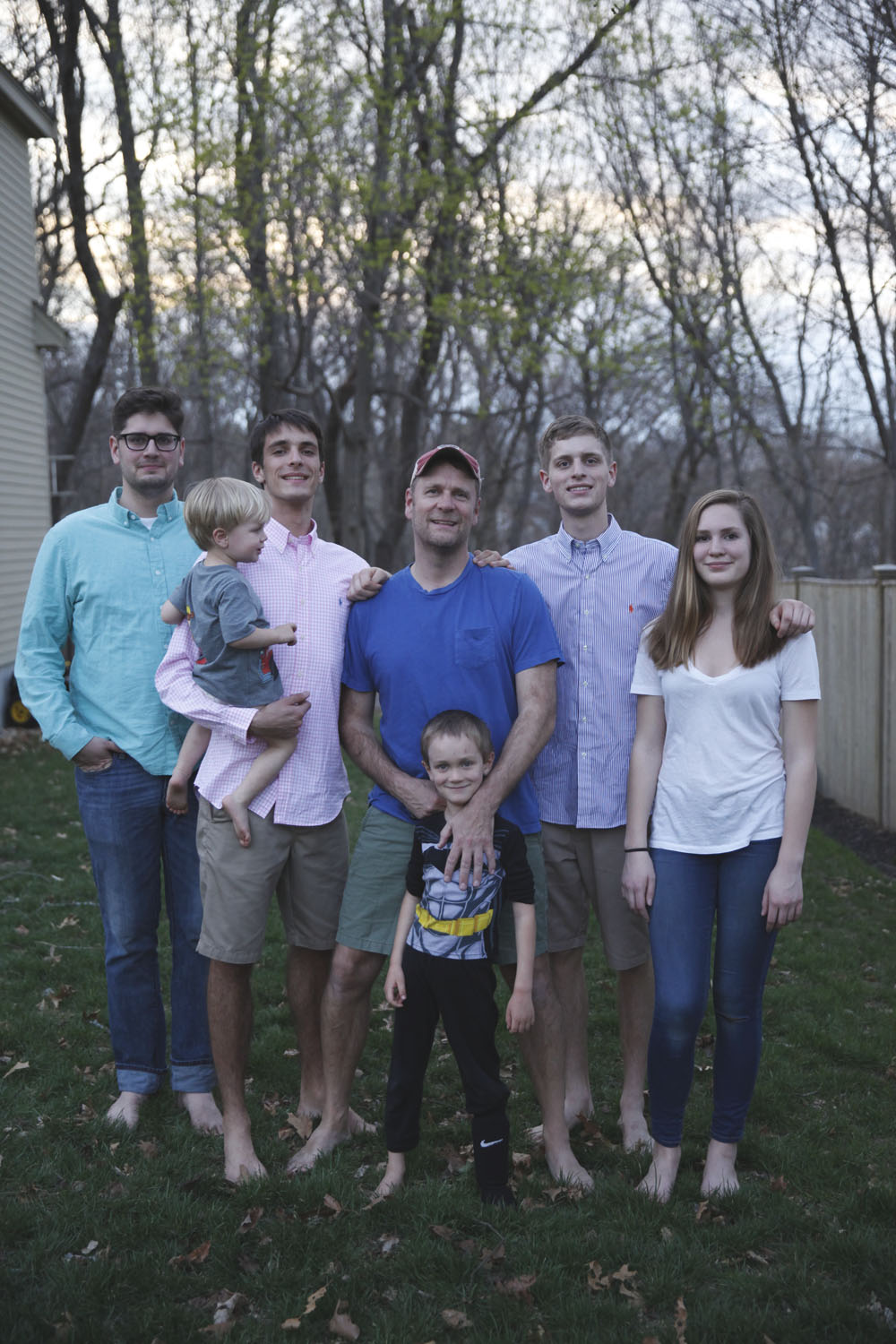 Almost a full family picture. Half of us had already changed out of our Easter clothes since it was so hot. Parker changed right into Batman pajamas. Anders in a diaper. And I stayed out of the frame because I got a cold and literally was blowing my nose all day and looked like death warmed over. Oh well. There's always next year.
Hope you all had beautiful Easters wherever you were. And that it's beginning to look like spring!