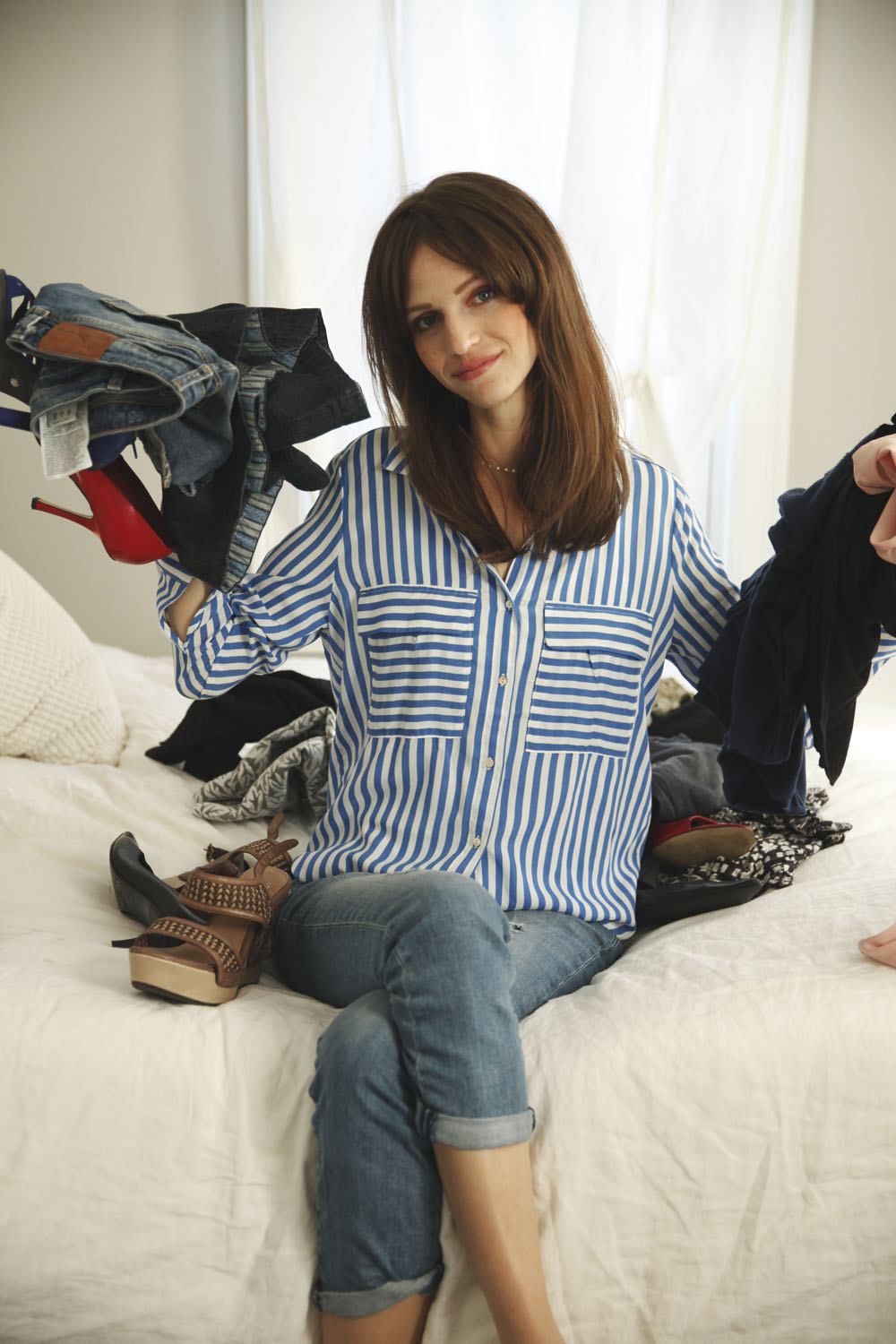 Ughhhh… the amount of items in my closet that I hardly touch! The number of items in my closet that haven't been worn in literal YEARS! That I bought to go with a specific pair of pants that are no longer in style! Blahhhh. I sort of hate the whole process. Here's my inner dialogue: Have an Instagram sale? Consign at a local store? Donate? But this still has tags on and might be worth something. And this? I haven't worn it in years. But I really might wear it one day! And then I'll regret getting rid of it. Round and round I go until I close my closet doors and slowly back away. Does this sound familiar?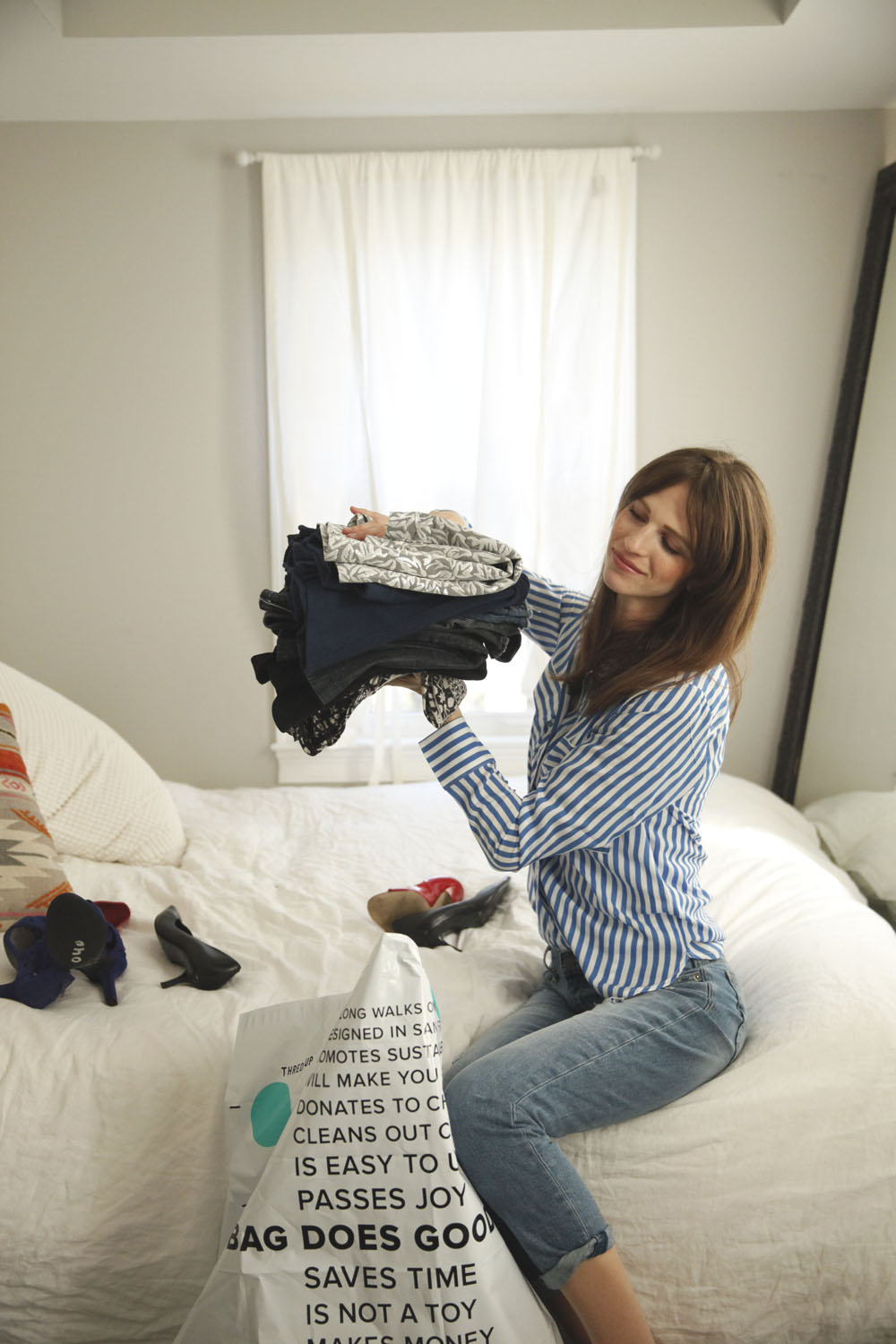 thredUP's Clean Out bag is amazing. You fill it with the items you're not wearing anymore, but that still have a lot of life left, and you put them in a bag and send them to thredUP for them to do the dirty work. The bag is already postmarked! Just drop it and go or better yet schedule a pickup, and leave it on your doorstep. Is your inner purger sighing with relief at the simplicity of all this? If your items sell, you can get cash back or have it donated to a charity!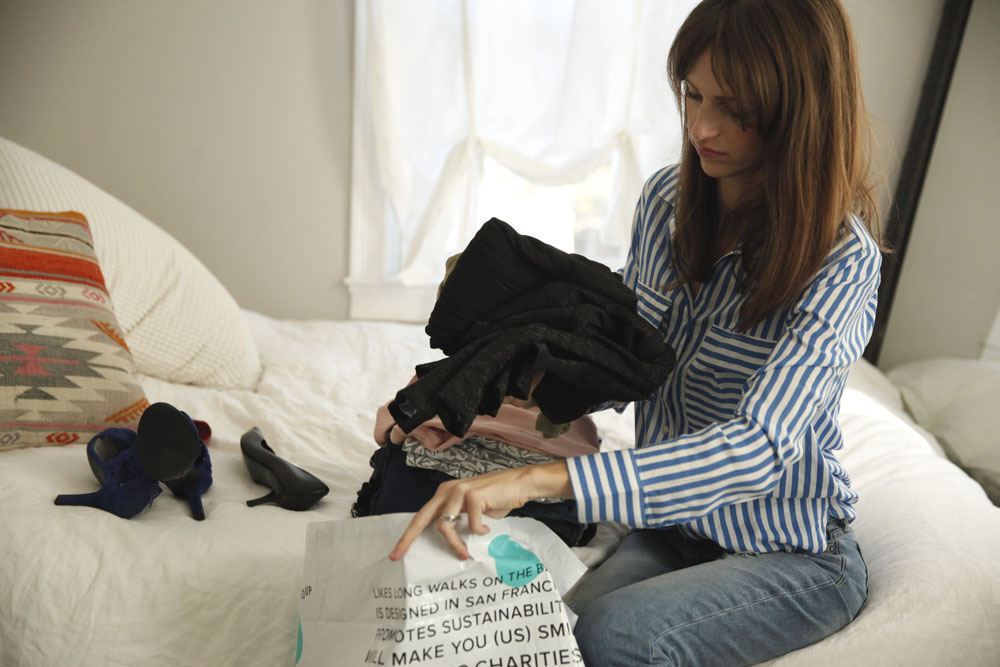 I got rid of four pairs of shoes, jeans (they served their purpose, but they're just not me anymore! Why is it so hard to get rid of old jeans? I've been hanging on to this pair forever!), a blazer, a few skirts, and a pair of cutoff shorts that just don't fit me right. All of the items had probably not been worn in five-plus years. Always saving them for a just in case. Well, people! That just in case just ain't coming! Here's a really fun quiz to figure out whether or not you should get rid of something. I like the part about whether you lost it. I would not even know that I lost probably a full 1/4 of my closet. Don't suffer from Throwmo! (Fear of throwing out; they coined it, not me, but it's pretty clever.)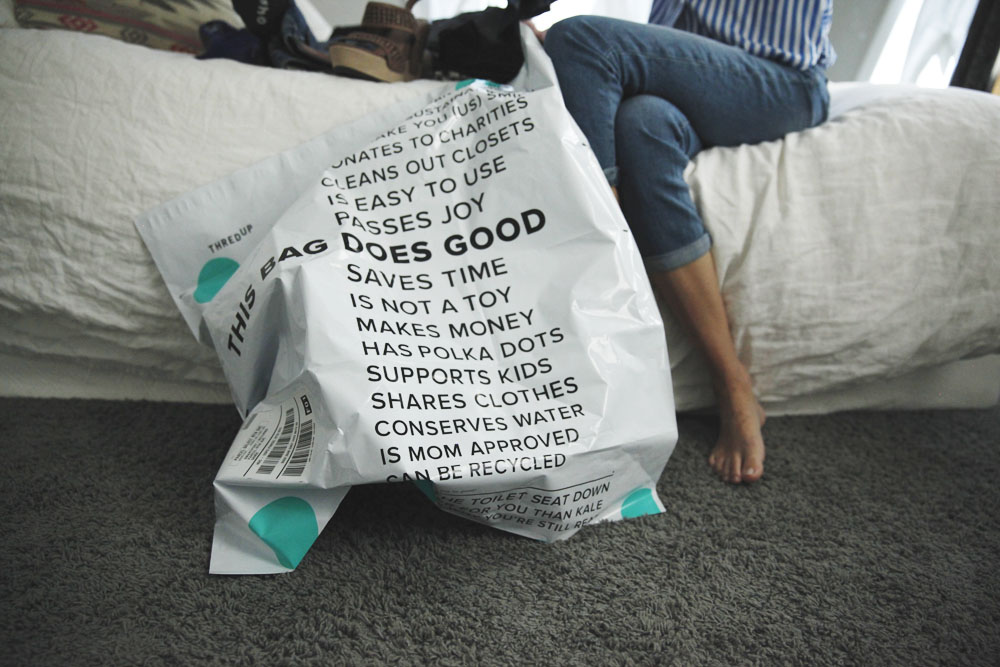 Also, from an environmental standpoint, I love thredUP's promise that the clothes will not end up in a landfill. According to the EPA, 85% of donated clothing does. Ughhhh. That number hurts. So much disposable fashion. This is a post for another day, but I'm thinking more these days about… trash, and my contribution to it.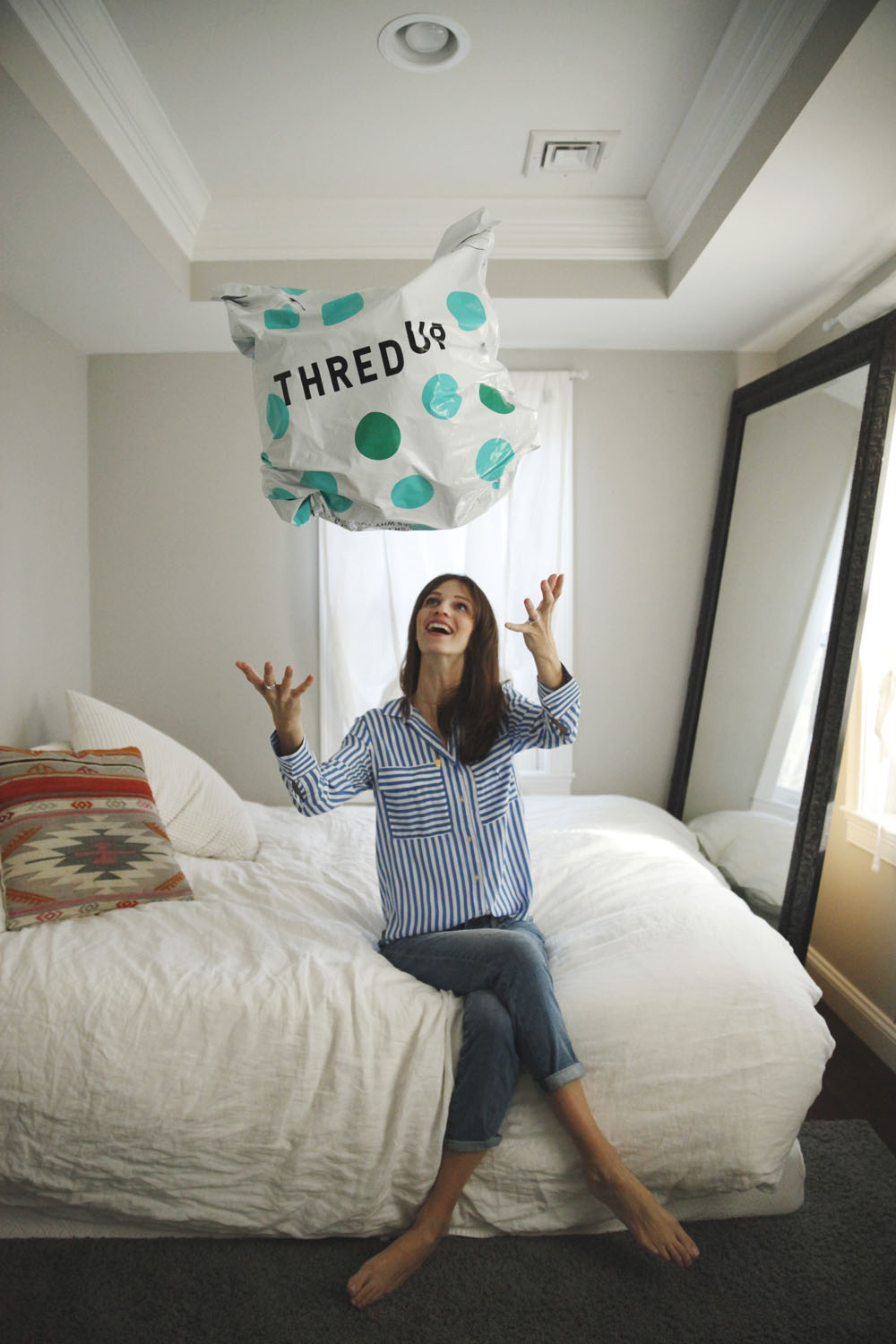 Here goes my thredUP bag off to headquarters to find a good home! Thanks for being good to me, clothes, but it was time for us to part ways. Get your Clean Out bag here, everybody! Let's get rid of the clothes that are just not doing it for us anymore.
And for thredUP orders, use TALES40 for 40% off first time orders. Discount up to $50, expires 6/30.
This post is sponsored by thredUP. Thank you for reading and supporting this blog.