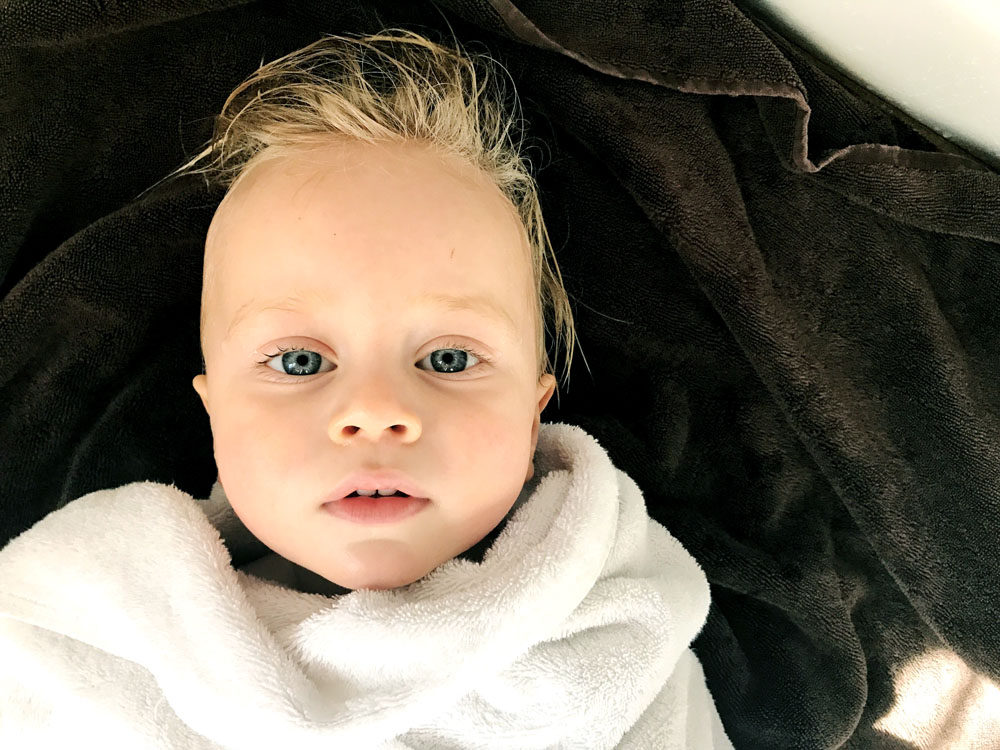 Fresh out of the bath the other day. I sent this to my Mom and she noticed the "Carmody forehead," lol. I love this sweet little boy. And those lips that I smooch a hundred times a day.
Weekend reading? Let's go…
WTF. The reviews, lol.
You may want to marry my husband. This was heartbreakingly beautiful. The author has since passed–last week–and is the writer of some of our favorite children's books.
The podcast a lot of you are talking about. Also, I'm nearly finished Serial, season 1 and then I am dying to hear your thoughts.
This little bag is pretty perfect.
This picture is incredible and heartbreaking.
I have this top and love it. And everything's 35-40% off there today with the code DRESSUP.
Have a good weekend!