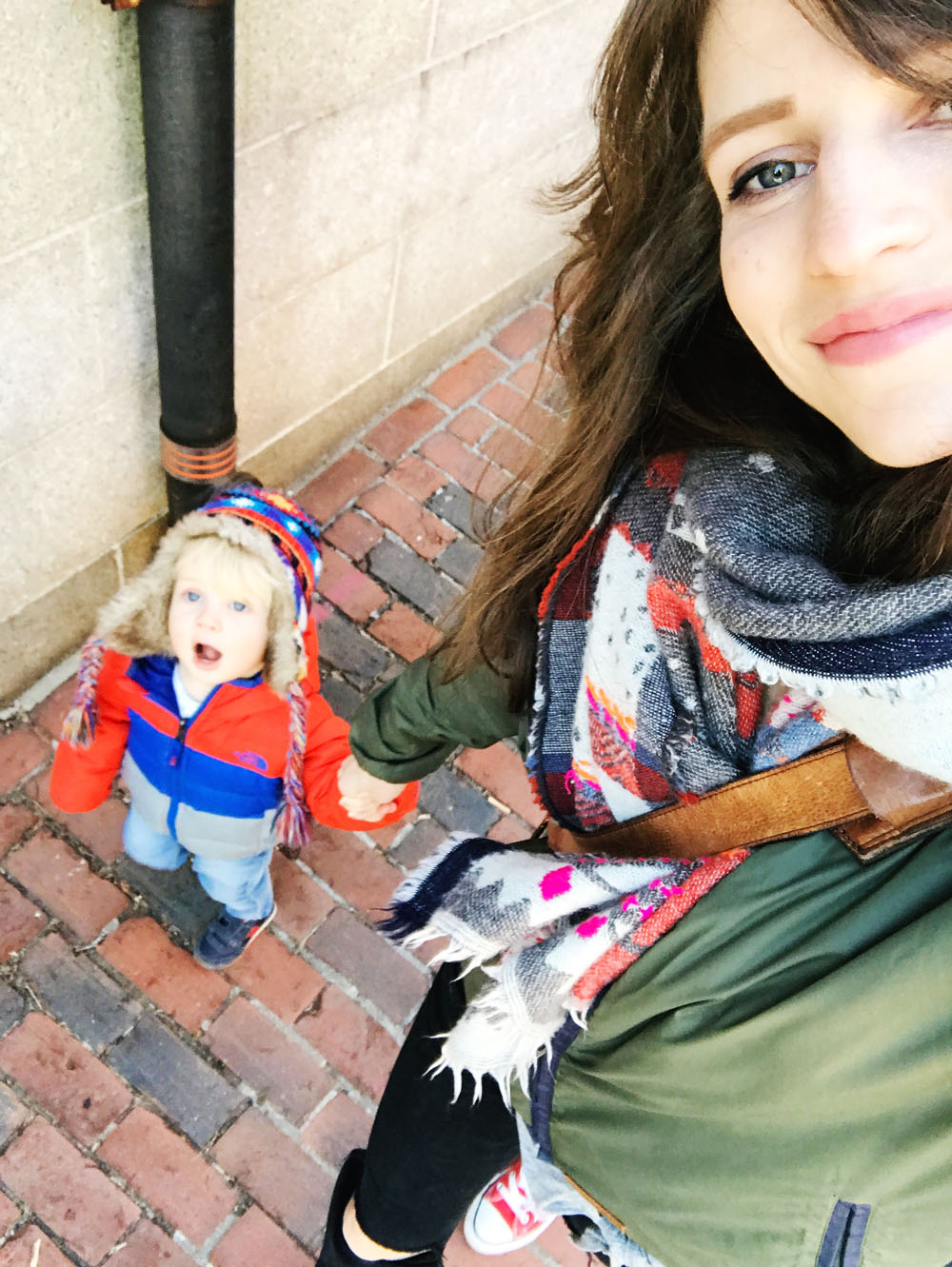 Heading back to our car last week after visiting with friends in Boston. It was such a blustery day, we nearly blew off the Commons (exaggeration). Really looking forward to walking these same streets in sandals in a few months (or maybe weeks? Maybe?!?). The temp is a high of 18 degrees on Saturday so… no. Our friend from Italy is visiting us this weekend, so we'll stay warm and drink wine and talk lots. Not so bad!
Weekend reading…
The most beautiful beaches in the world. Can you tell I'm itching to be on one? Horseshoe Bay in Bermuda is especially amazing.
The Babysitter. This was such a well done spoof (that you've all probably seen at this point).
This is the coolest idea for some personalized wall art.
Chrissy Teigen talks about her postpartum depression. I loved this (and I really love how relatable she writes; even though her life is completely different than mine in so many ways).
I made this for dinner this week and it really was as good as it looks. (Also, I think I could plan dinners based off Tasty videos from here till forever.)
I think these are the prettiest flat ever?
And the best country in the world is… (this is no surprise to me).
Teaming up with Grace, Kate, and Fran to bring you the latest and greatest: Sale Rack. Deals! Steals! Thrilling!
I must admit, I did actually learn a few things from Joanna's anatomy lesson.
VWs of the future. (My questions: is there a manual brake override if something malfunctions? Do kids have to sit in car seats still?!? I NEED ANSWERS.)
Have a good weekend!