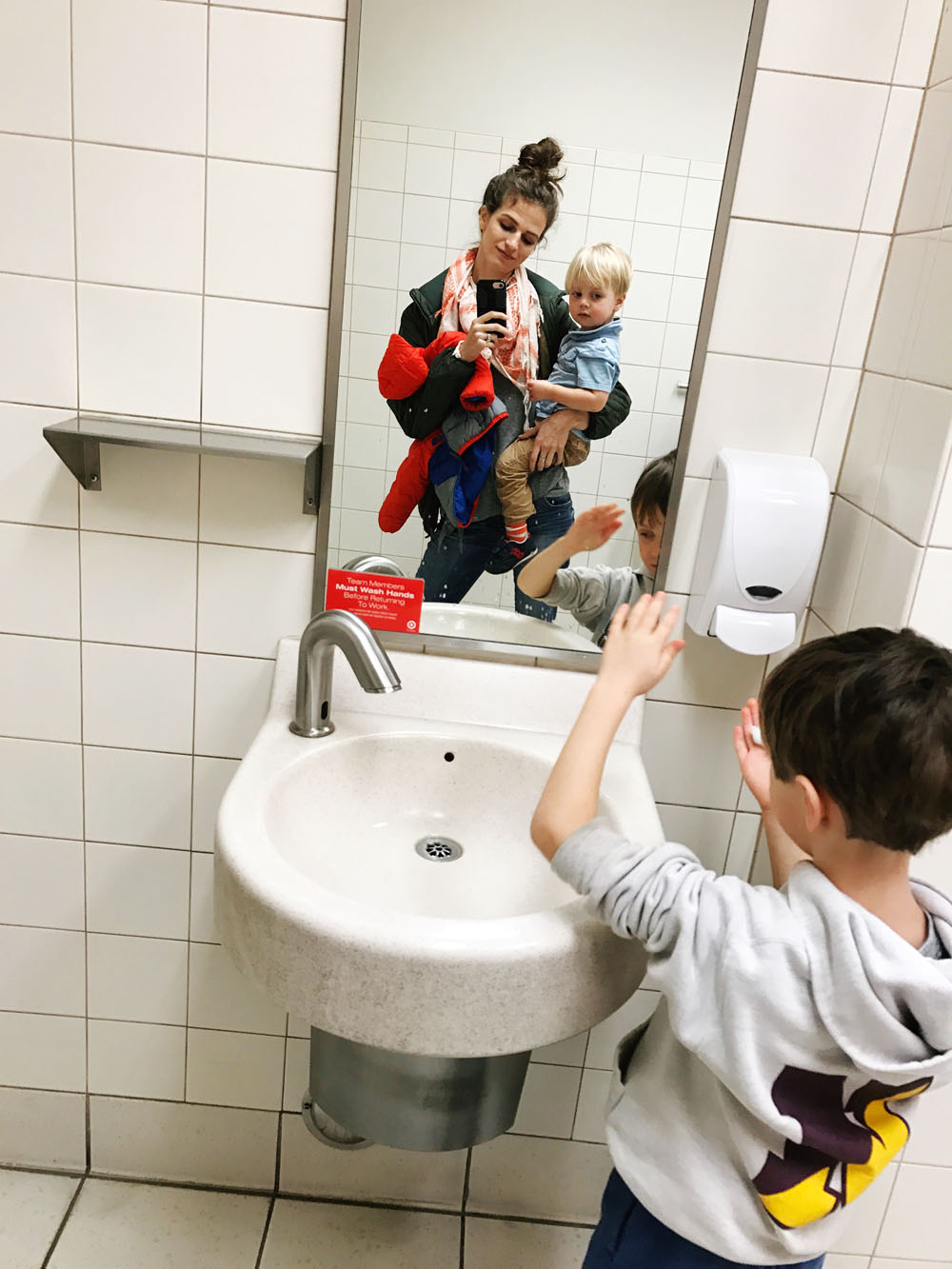 3/8ths of the Hunt family in a Target family bathroom, what else is new? Anyway, spring has sprung at Target and with it there's lots of chocolate bunnies, pastel colored hand towels, and all the gardening supplies your heart could desire. So, let's dive in.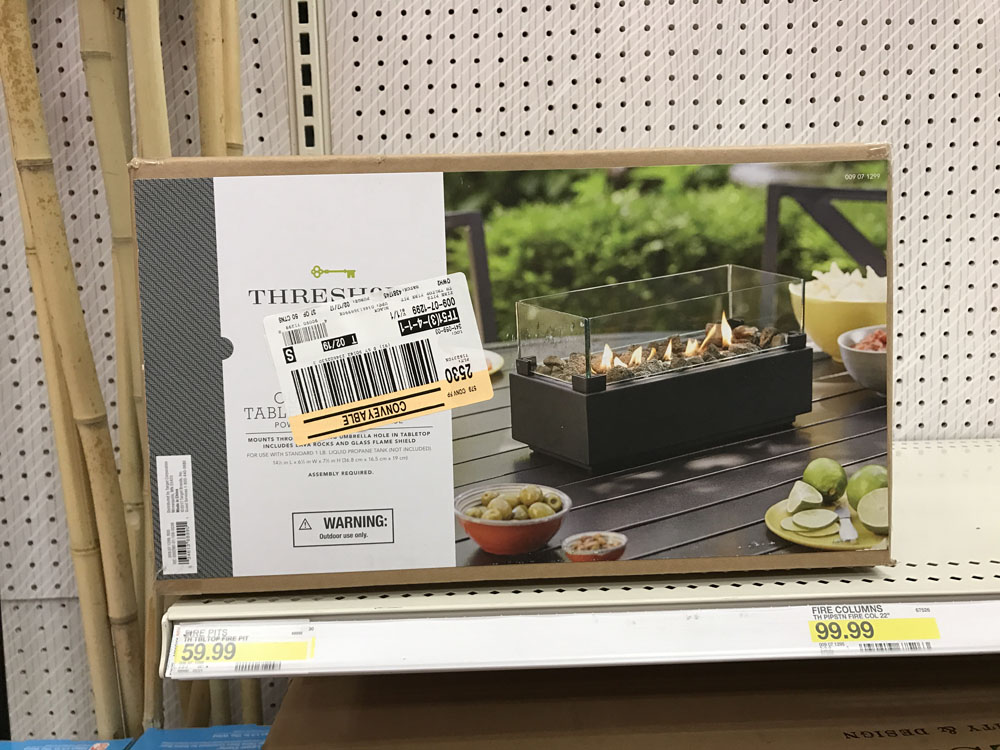 This awesome fire table thing. How cool is that?! It's tiny! But still big enough for smores! (Can you do smores on it? I don't know. I'd be pissed if one of the kids dropped their marshmallow in and yucked it up for the rest of time.) It's 14″. I really might need this for my deck.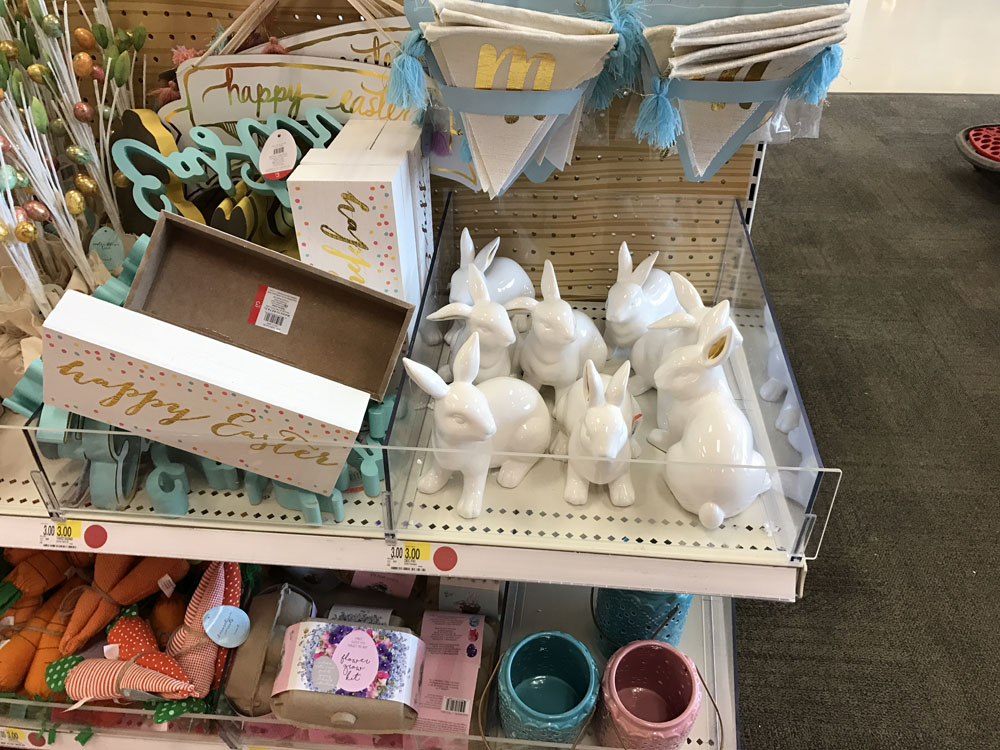 Dollar spot. More like the lose-your-dollar spot.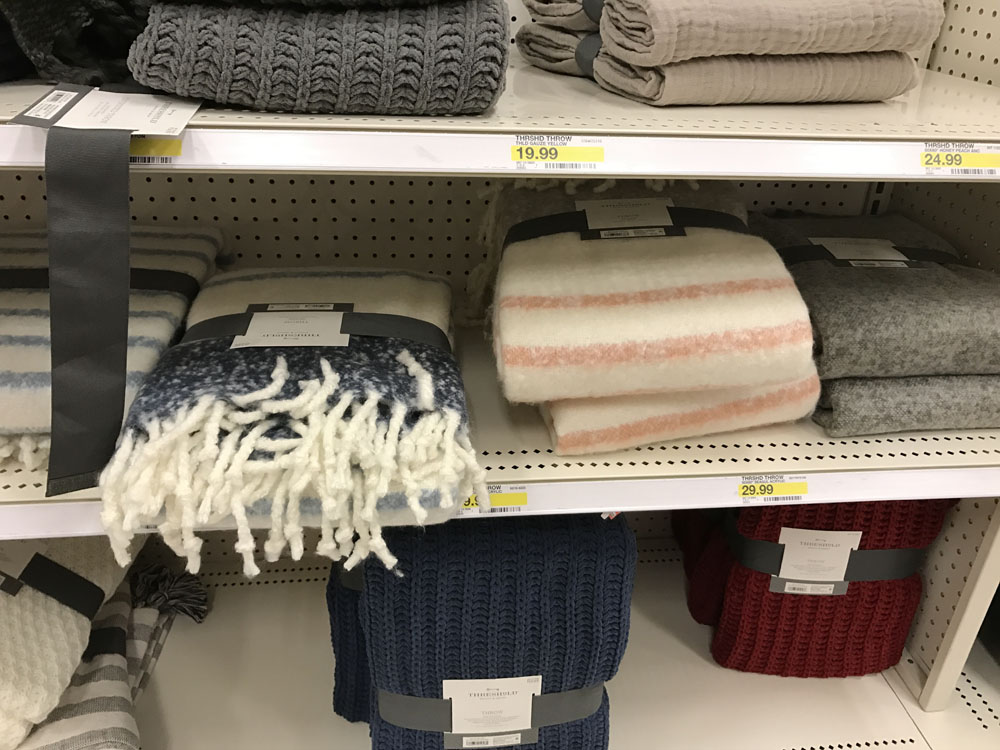 These striped throws were awesome (and soft; not itchy wool). Have the look of a more expensive throw–but they're not. Win!
These glow cubes are the coolest. I want to throw a swanky outdoor party with these all over my yard. The sort of swanky party where there's like floats with candles in the pool too. I won't (I don't even have a pool.). But a gal can dream.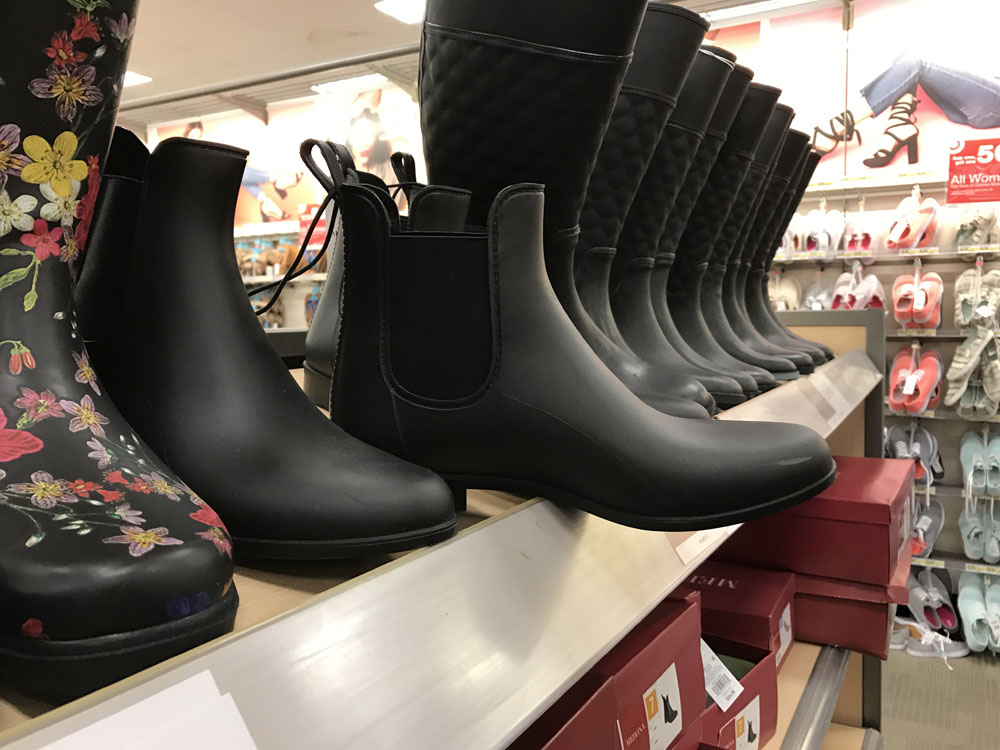 Really cute rainboots. Like these but less than half the price. On your way out grab a personal pan pizza and a bag o' popcorn just for being so savvy.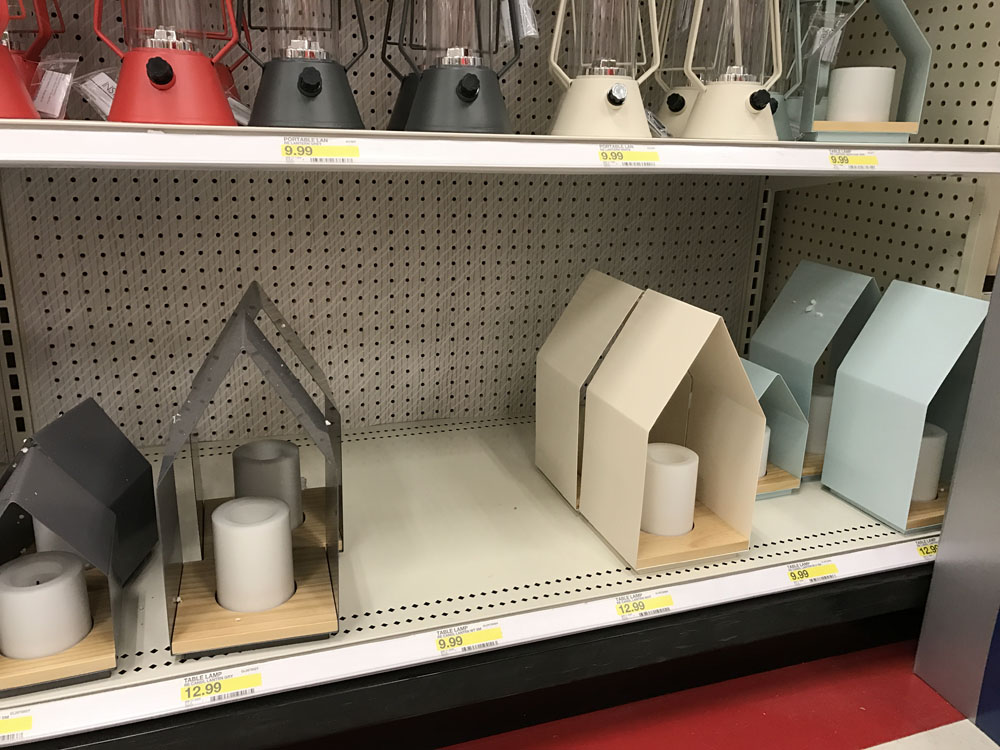 How cute is this! They're battery-operated candles and the different colors… and the wood! Target, you kill me.
These tooootally have a Jeffrey-Campbell knock off way about them and for a huge chunk of change less. Add a Starbucks cake pop to that pizza + popcorn! (That is, if your Target has a Starbucks. Mine does. Do you now understand why it's my favorite place on earth?) They also had a shoe identical to this one (didn't get a picture of it) that's pretty perfect for many occasions.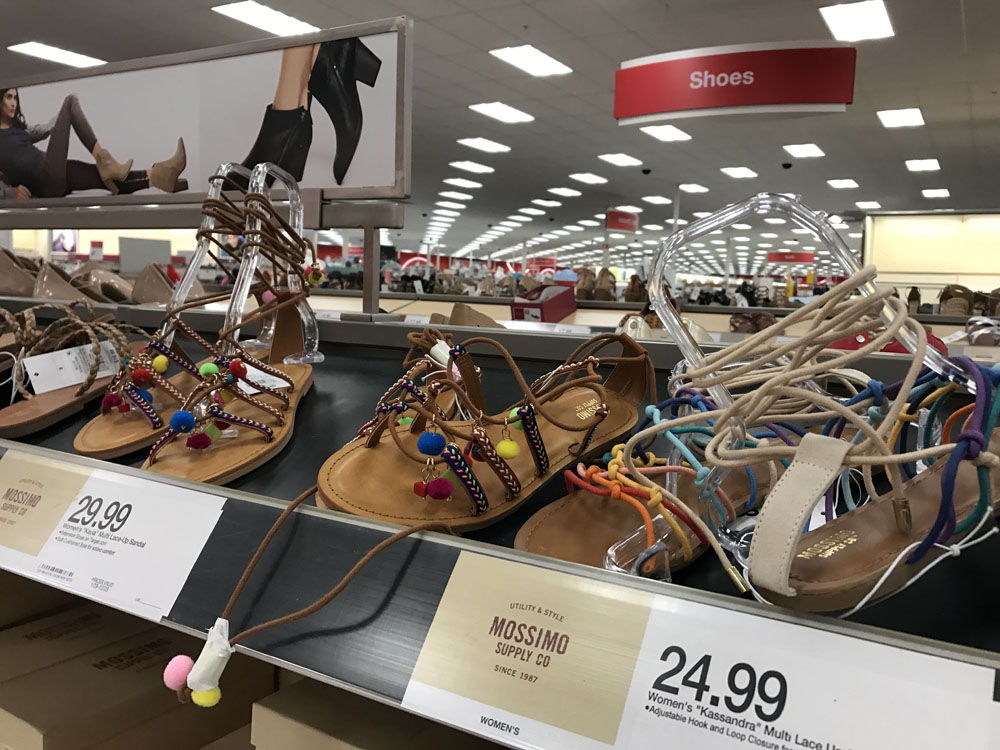 Colorful Mossimo sandals!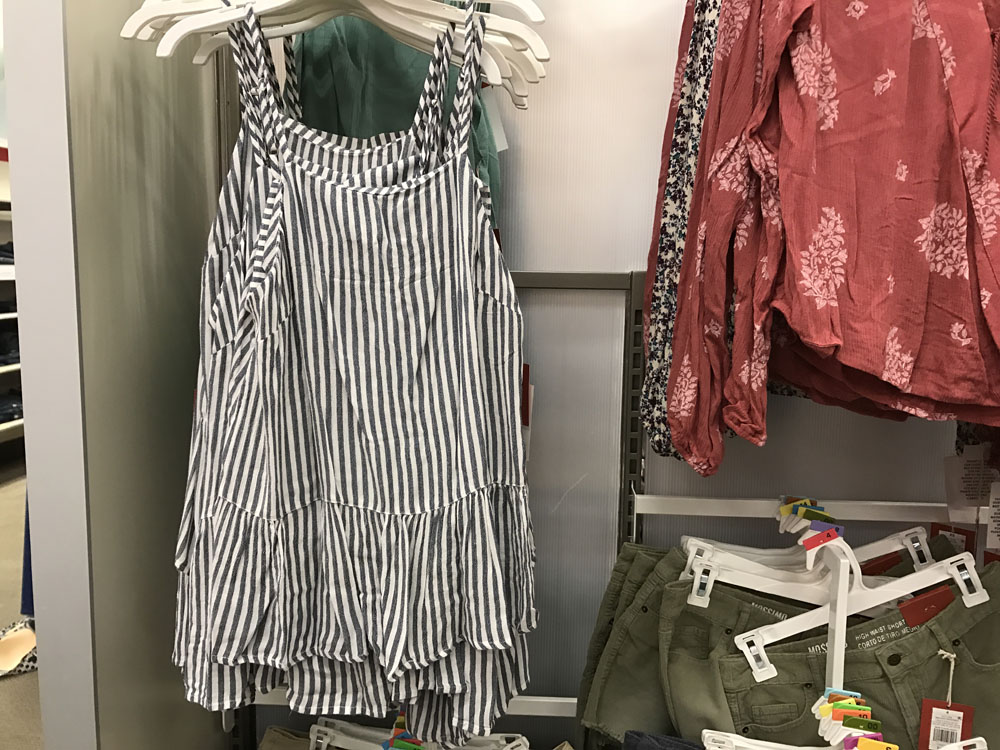 Really cute stripe peplum top. Is peplum out? Who's the authority on such things? It's new on the shelves at Target. I'm following their lead. Peplum for everyone!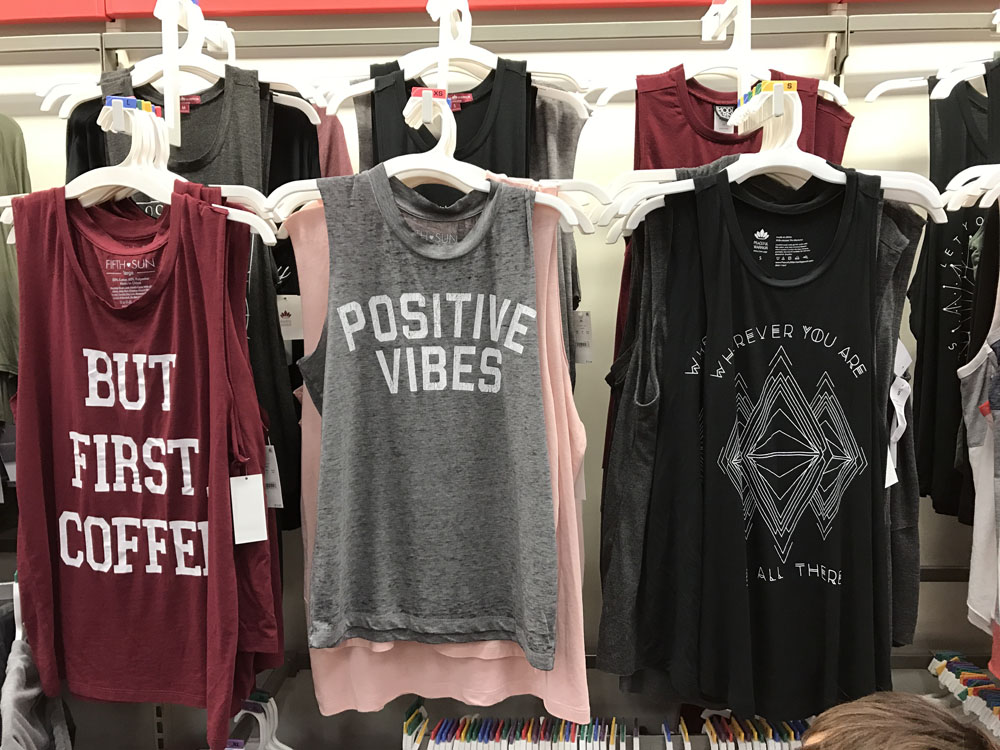 That Positive Vibes shirt! It reminded me so much of Spiritual Gangster (which I love, but is pricey for what it is) and this? $12.99, bitches. $12.99! You get a shirt, and you get a shirt, and you get a shirt! (I didn't get one. They didn't have my size.)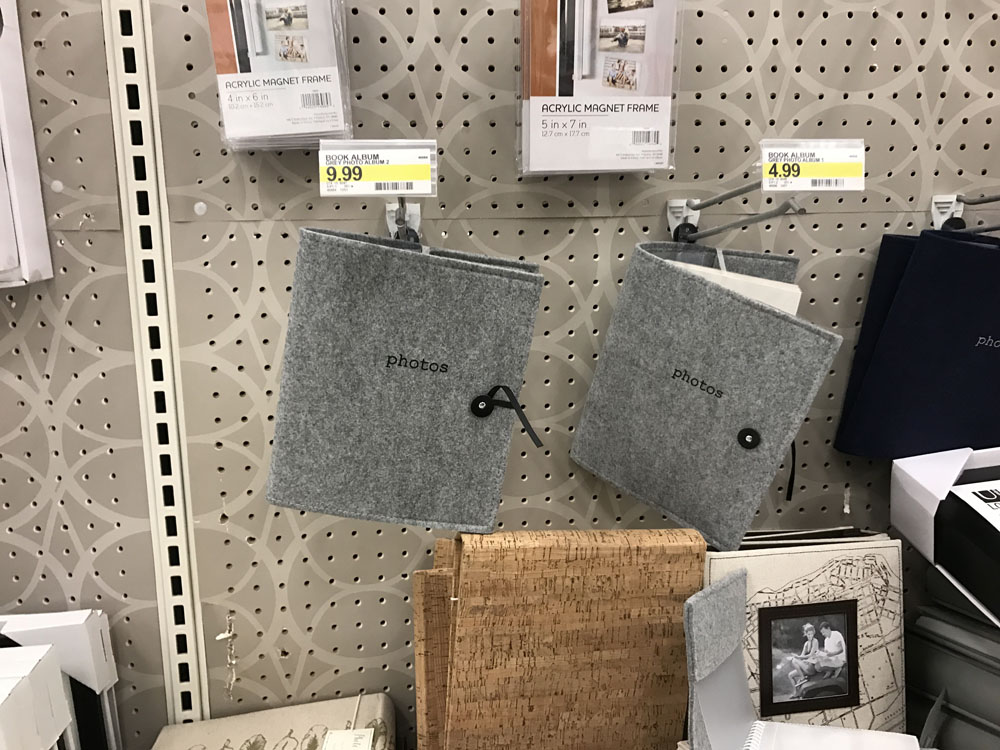 Sweet, simple photo album.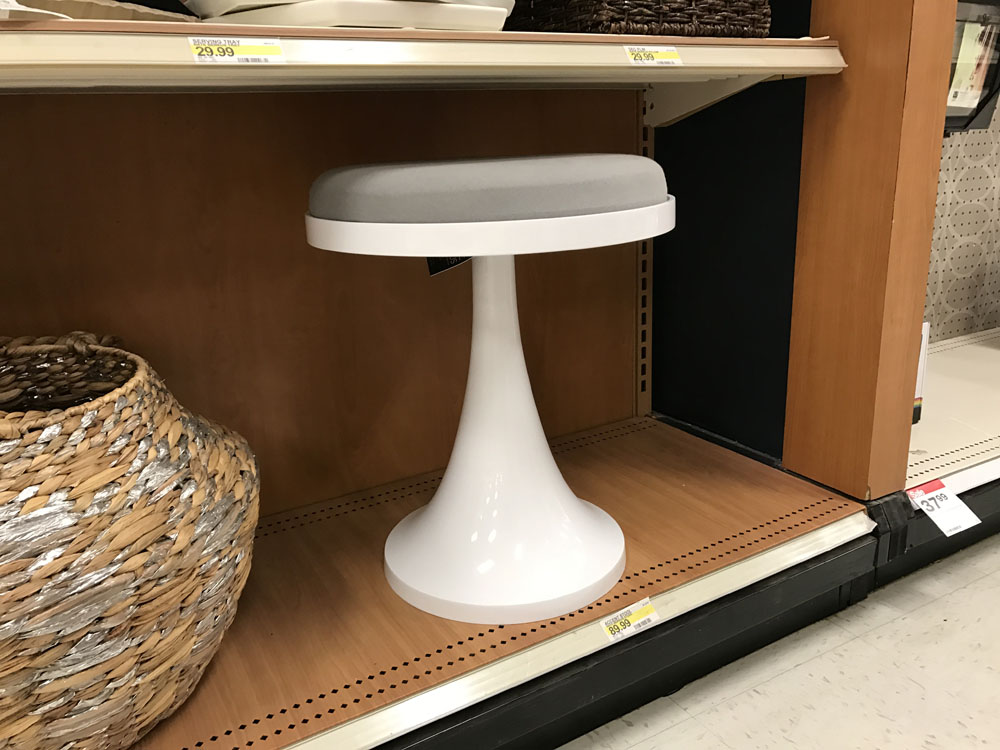 And a modern stool! Doesn't it look like it's out of Mad Men? (I've never watched, but I imagine it to be. Am I onto something?) If it comes with Nate Berkus sitting atop it then I am buying it now.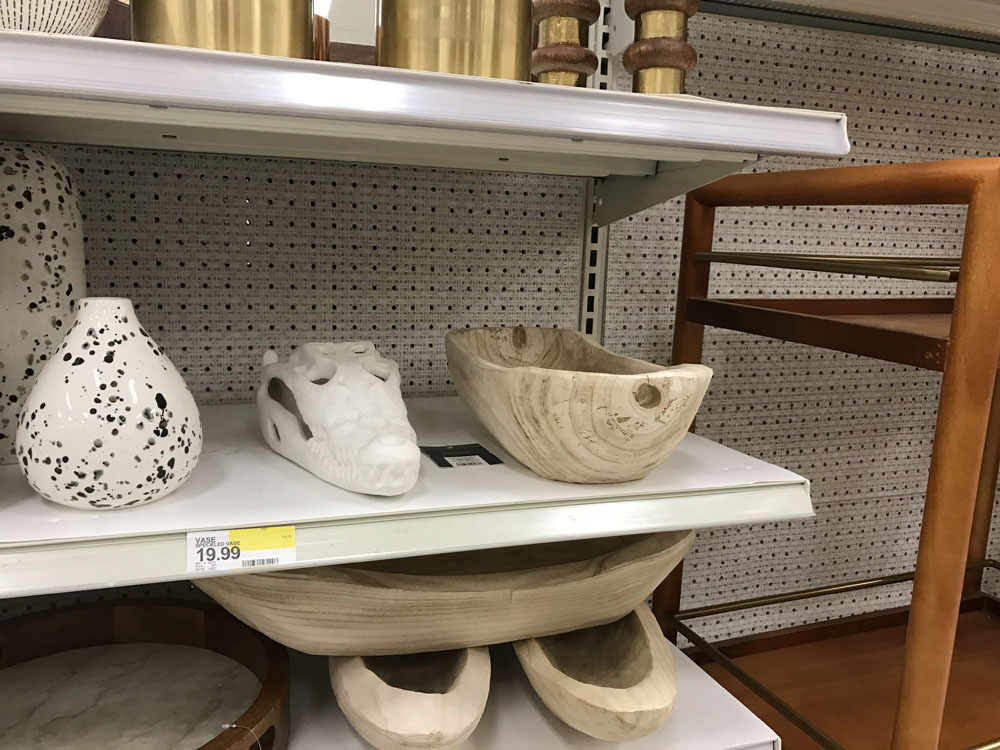 Wooden bowls! For fruit! Faux or not!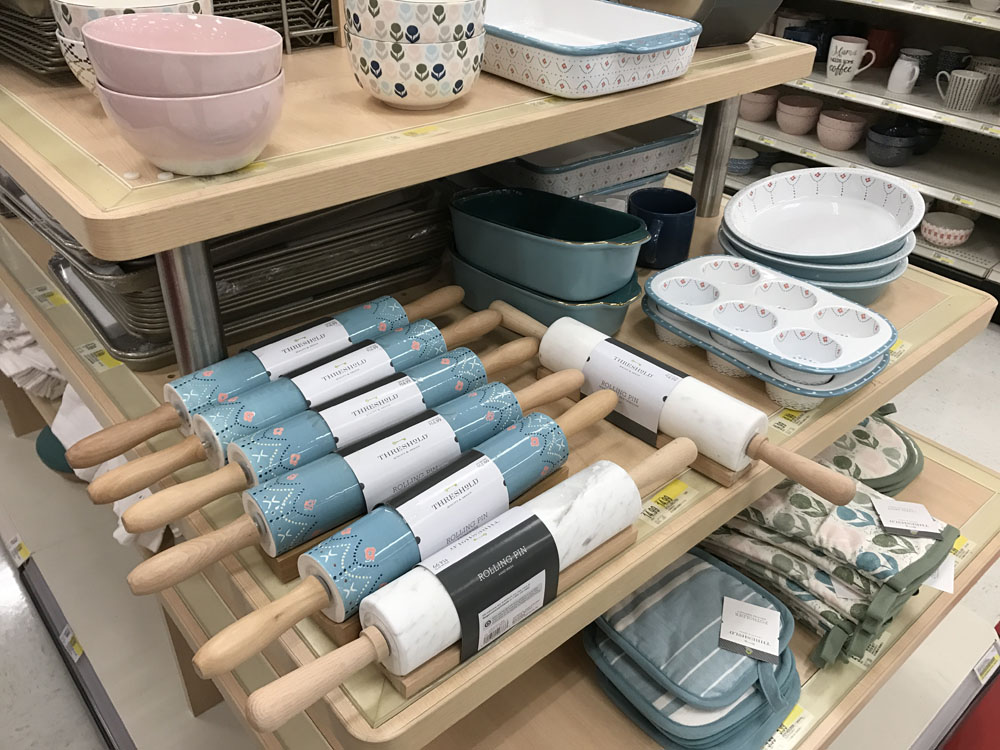 The marble rolling pin you never knew you needed.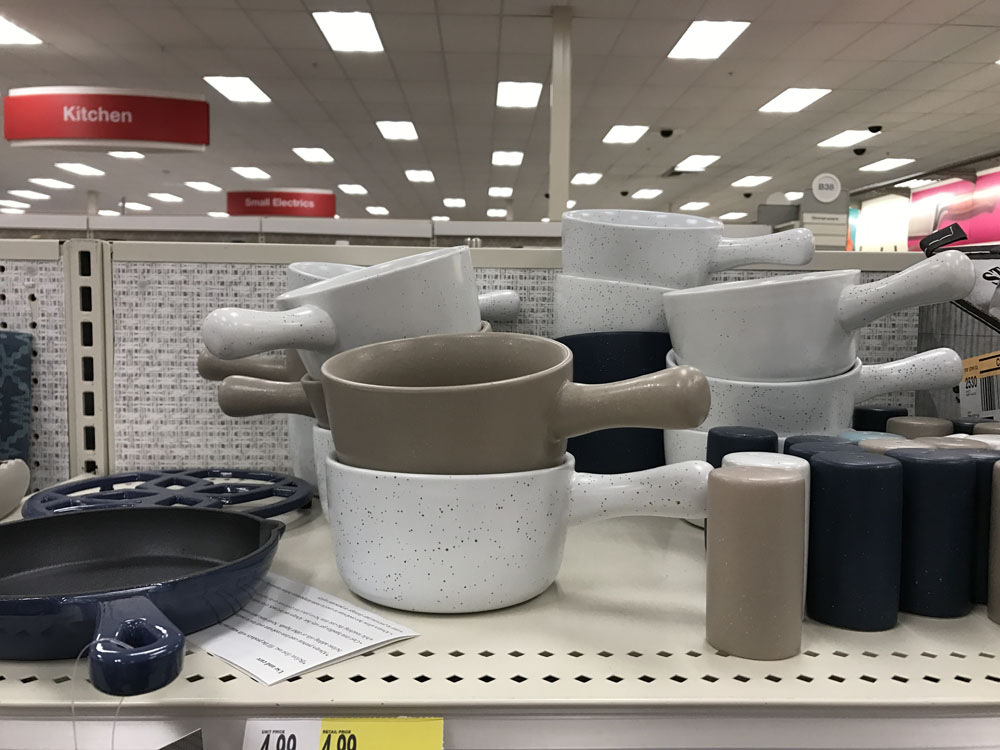 And these bowls! How fun are they? I actually considered buying them. I love a good soup/stew/chili bowl.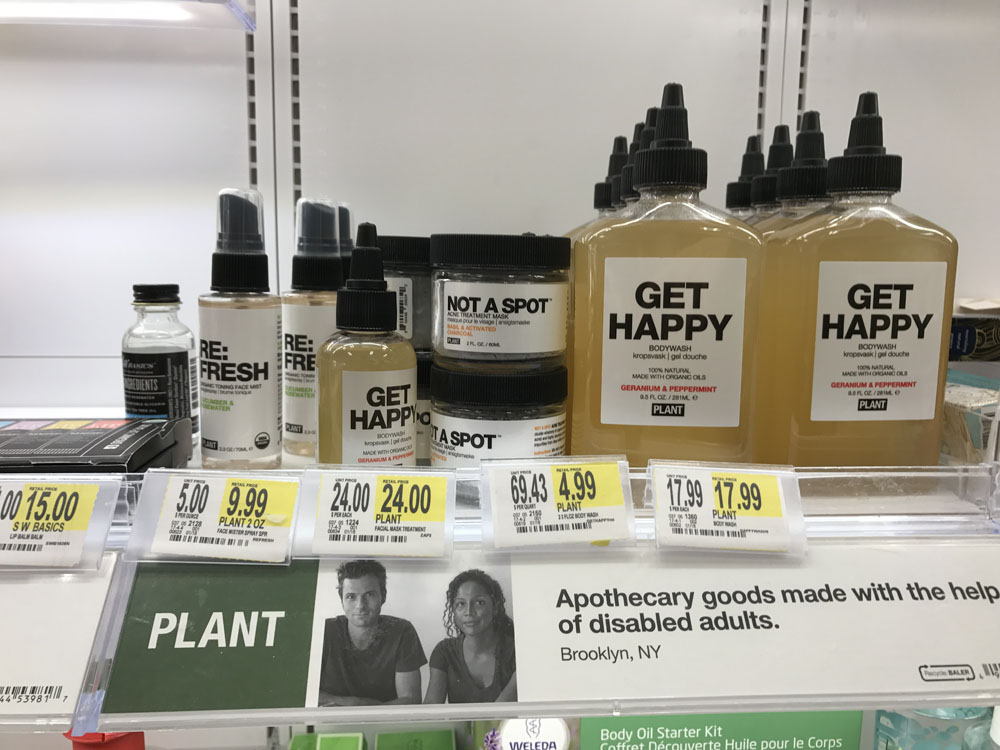 I'm a sucker for good branding, and this was the latest in natural skincare plus cool branding at Target. Fun right?
Alright. That concludes this week's Target run. How soon you going?
Once again, not sponsored by Target; but Target, anytime you want to make this relationship official, you know where to find me. (No? I'll make it easy: itsahuntlife@gmail.com.)