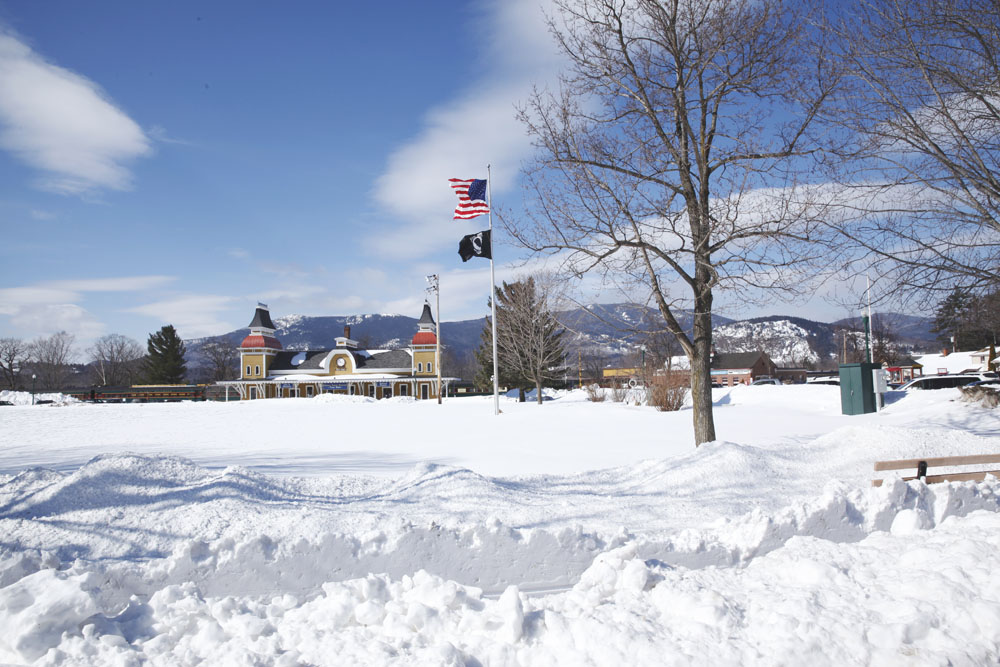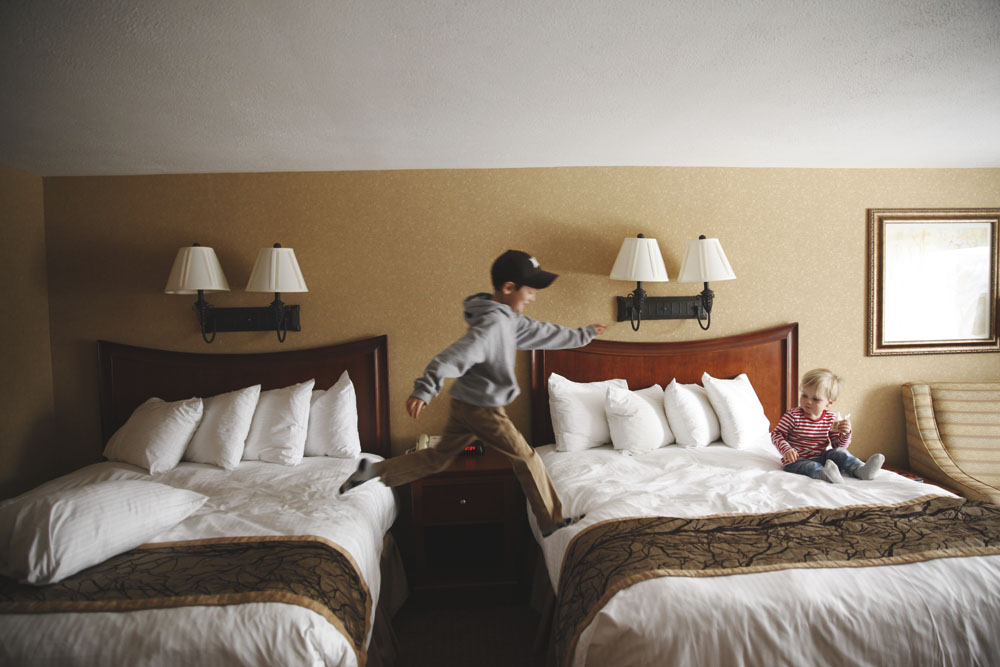 A little over two hours from home and we're in the White Mountains. I've mostly just driven through them, and briefly at that, but always seen the green mass on a map and wanted to do further exploring. While this doesn't quite suffice since we didn't go trailblazing in the mid-20 degree weather, it's clear that there's so much exploring to do, so much beauty there.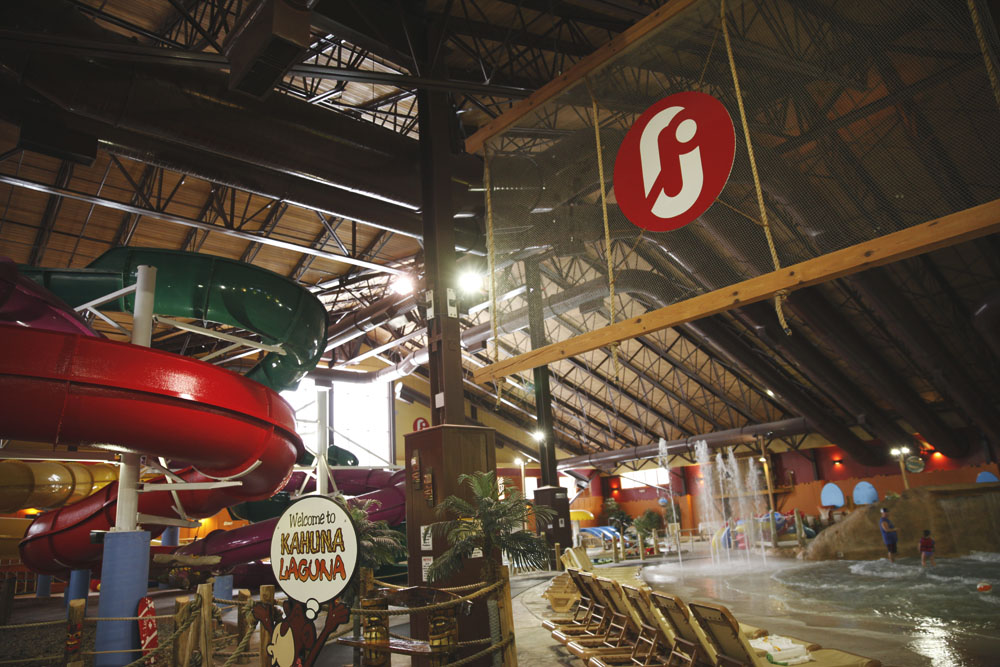 I said 20 degree weather up there because, well, that's what we were looking at, folks. But we stayed at the Red Jacket Mountain View Resort which has the enormous and balmy Kahuna Laguna attached to it. The kids' eyes were bugging out when we walked through the doors. What fun.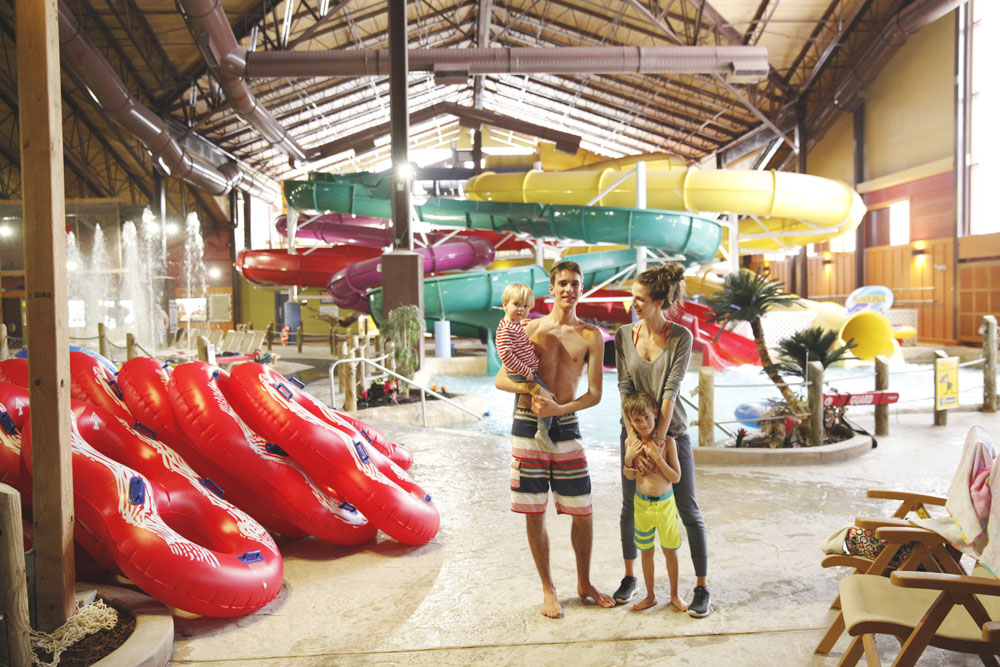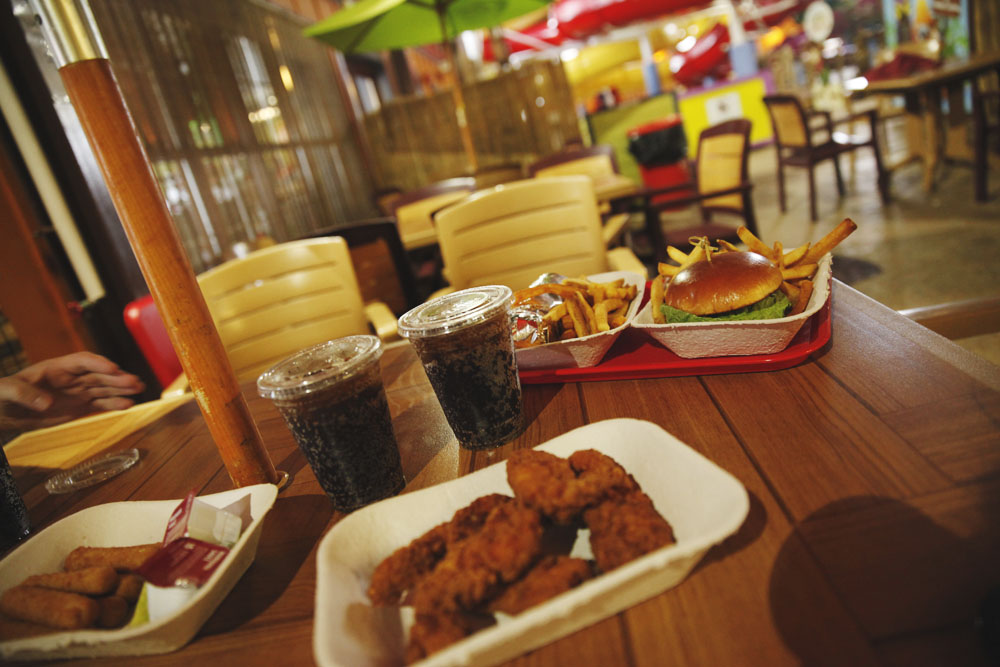 We started with lunch since Anders slept through the whole car ride up there. The food at the water park snack shack was surprisingly delicious. Seriously. Hit the spot and had Parker asking for more chicken fingers the next day.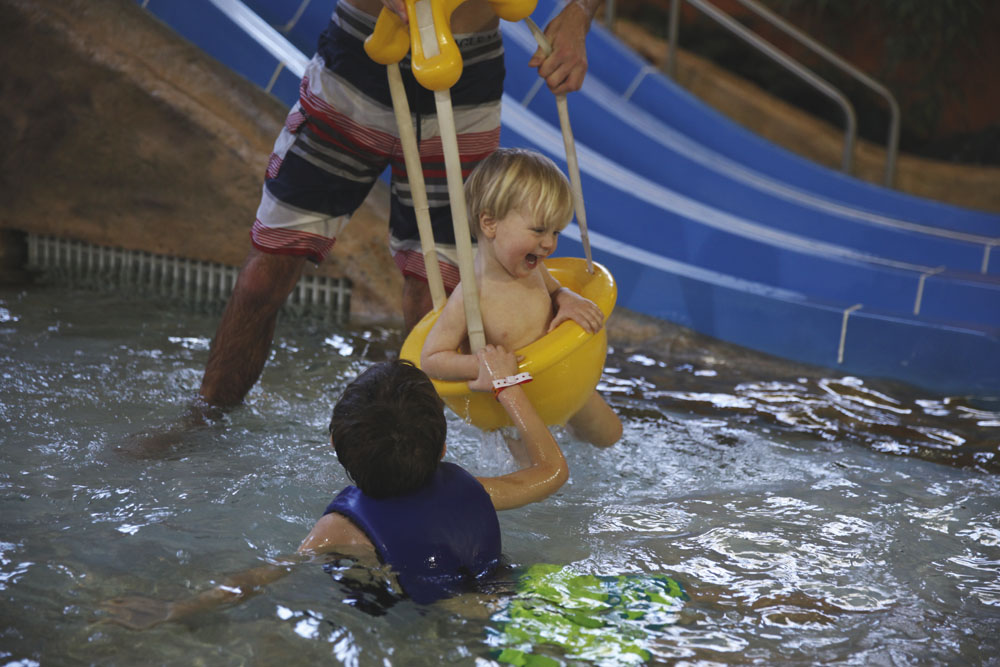 Anders shrieked and shrieked with happiness throughout most of our time at the waterpark. There's something so satisfying about hearing those sounds from your child and knowing that this activity that you've presented them is, quite literally, making their day.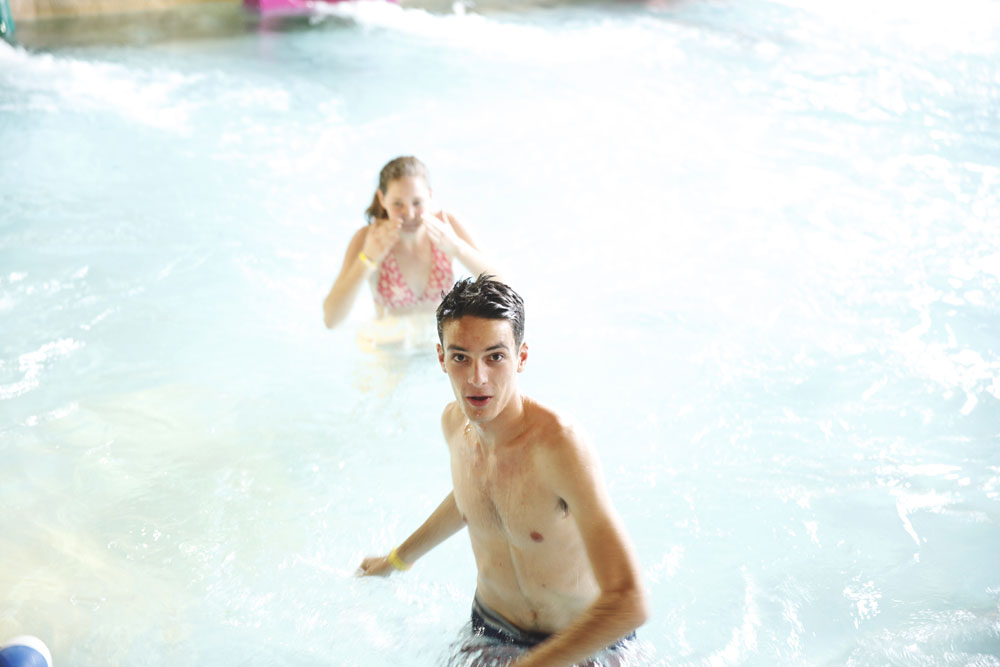 William and Lindsey got to skip a bit of school to come which they were all too pleased about!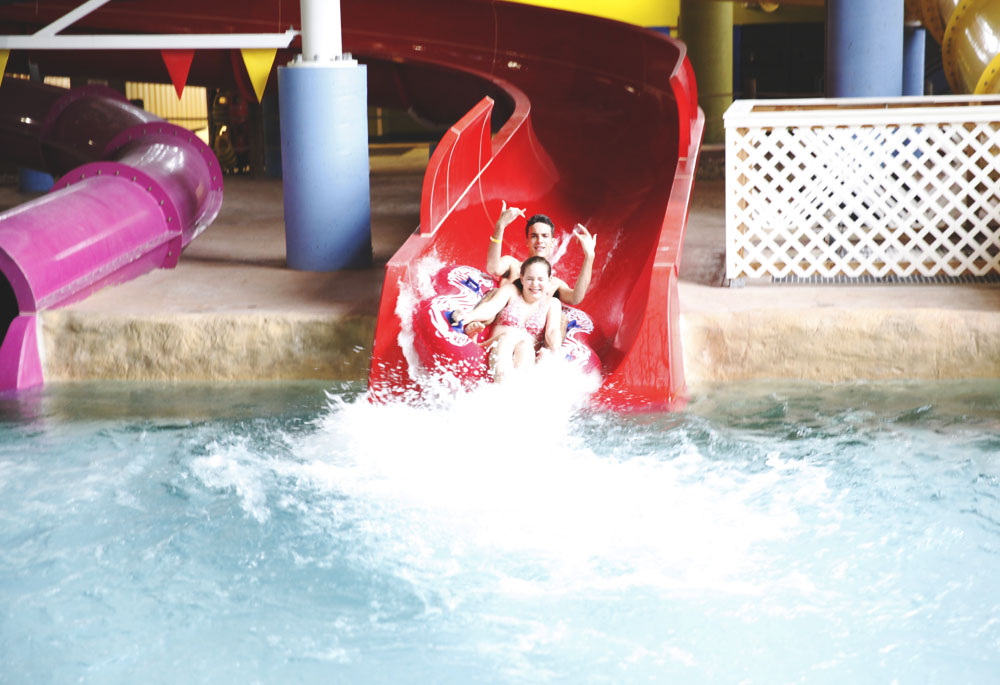 These slides were so much fun. Lindsey and I went down a few times while I screamed the entire time (mostly to make her laugh/humiliate her; both worked). It was so funny. And Parker! At first Steve asked him if he wanted to try one, and he said no (knowing our child, this was very much to be expected). Then, we saw him coming out the end of one with William! And loving it! We couldn't believe it. Especially that yellow one which is pitch black as you're going down.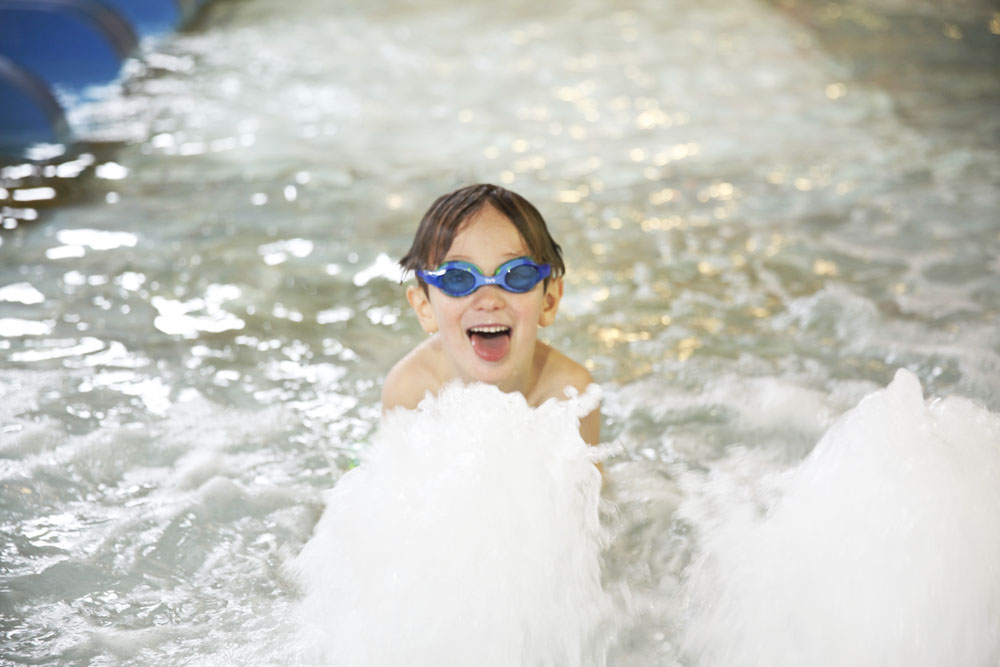 His little boy-ness surprises me all the time. He's like, "See ya!" as he heads off to do his own thing at the water park (not to worry; one of us was always close behind). He's gotten much more confident as a swimmer without a life vest thanks to several weeks of swim lessons under his belt!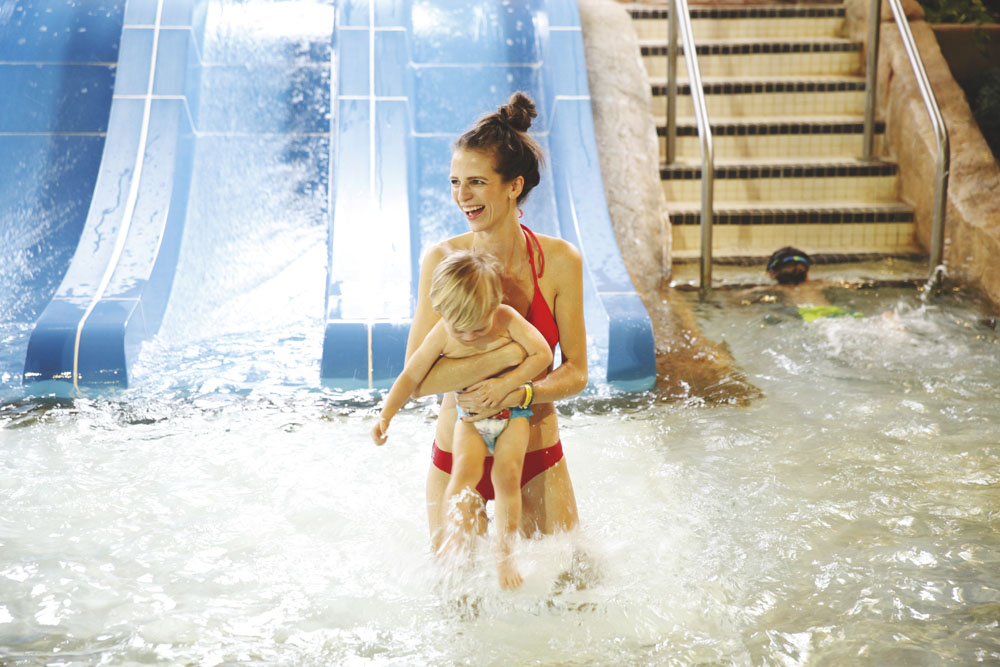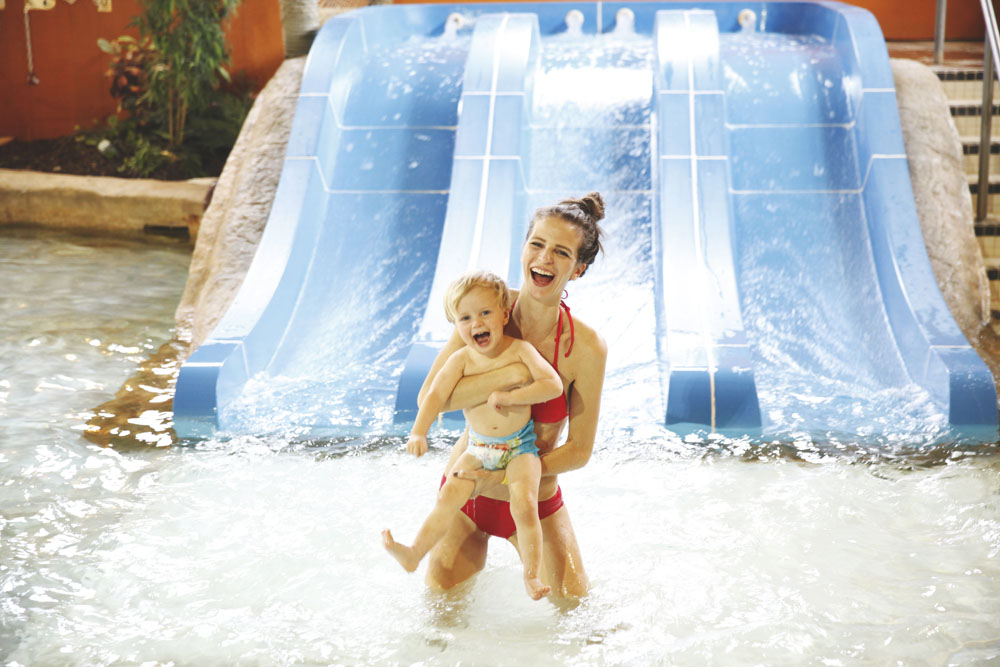 More shrieking. Almost every single time he went down the slide. If he got splashed in the face, he'd just quickly–open palm–wipe it all out of his eyes and be ready to go for it again.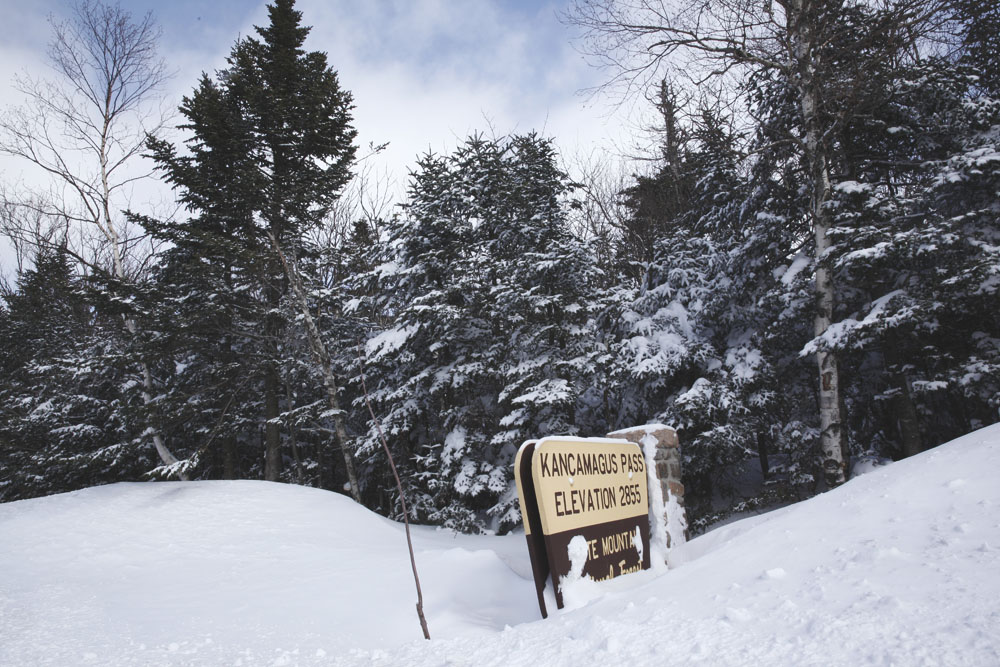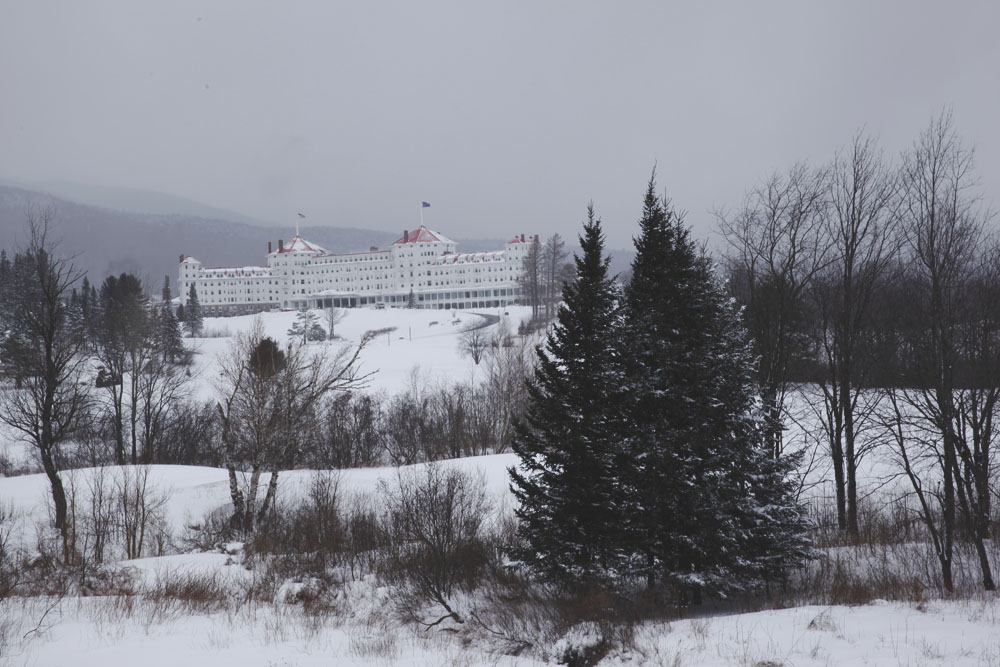 One of the days we were there, we took a long drive through the White Mountains. Imagine Narnia and you're pretty much picturing it. Above is the Mount Washington Hotel. Isn't it beautiful? We drove home along Kancamagus Highway. For those unfamiliar, it's a drive through the White Mountains and is said to be one of the world's most beautiful drives during peak fall season. It's not spotted with gas stations or restaurants, so you really get to simply take in the scene (just bring snacks). It's beautiful in the wintertime too.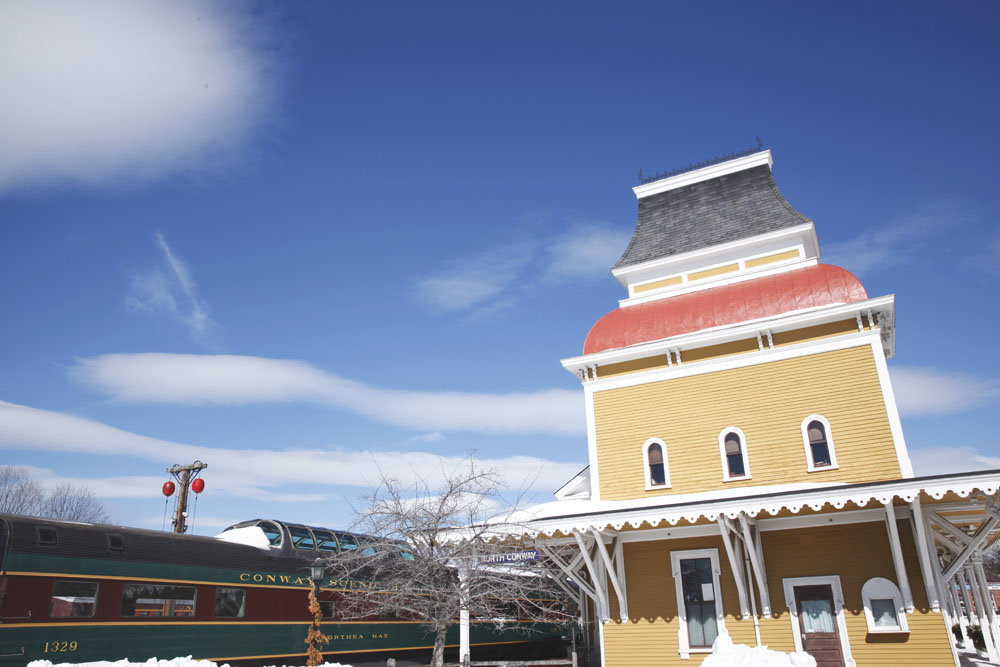 This is the Conway Scenic Railroad. Unfortunately closed until April but man, the boys would love it. They do a Polar Express ride I read. Other activities in the area include outlet shopping, horse sleigh rides, and dog-sledding rides! Not to mention skiing, snowboarding, and tubing at a ton of area ski spots (Attitash, Bretton Woods, Cranmore, etc.). Plus in the summertime… hiking and rivers galore! I'd like to come back to explore Diana's Bath and Mount Washington when it's warmer.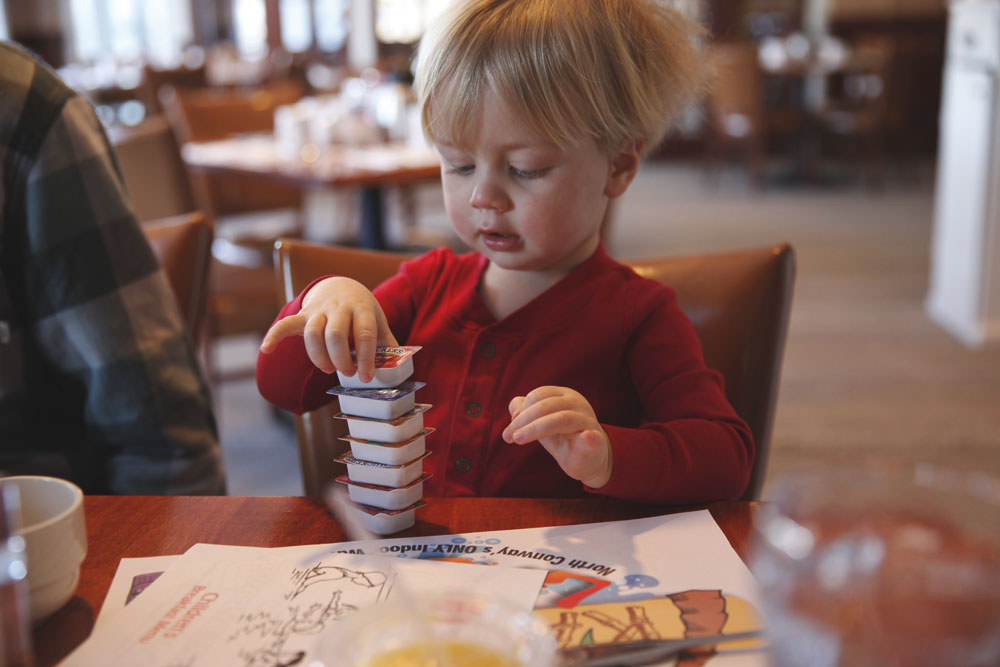 Breakfast at the Red Jacket Mountain View. It's such a nice family-friendly hotel, any time of year, because it meets all your needs. Our room had a separate bedroom with bunk beds in it, onsite restaurants, activities for the kids (aside from just the water park), and then exploring more of North Conway and the White Mountains by car if you decide to leave the resort. The kids had a blast and Parker said–actual quote–"can we stay here until I turn 6?" At just under 3 hours from Boston, we can't stay until you turn 6, but we can come back, buddy.
This post is in collaboration with Red Jacket. Check them out! And thank you for reading and supporting this blog. And thanks Red Jacket!