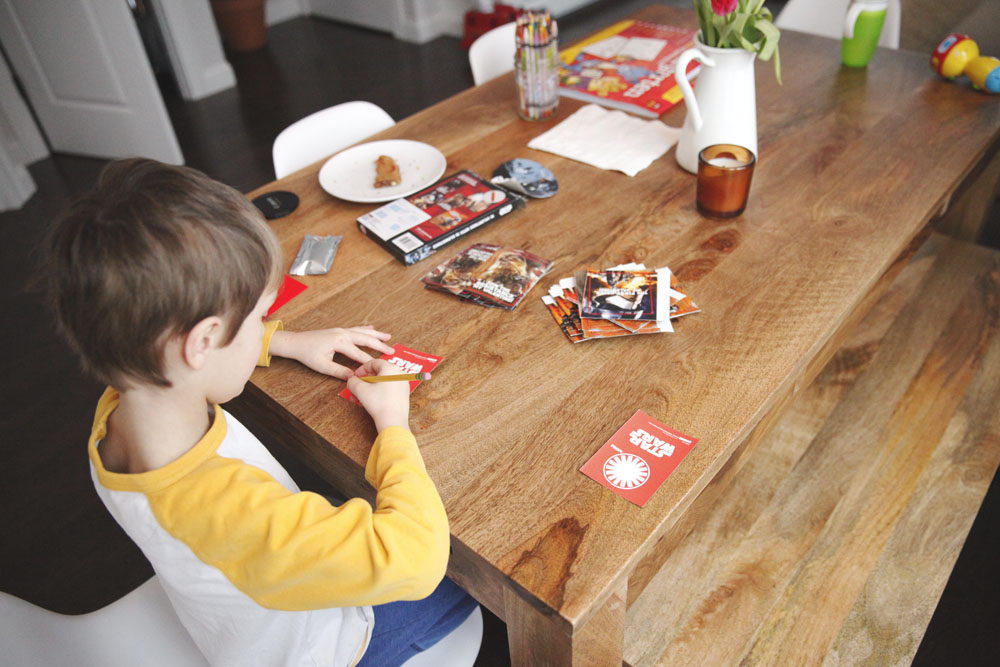 Parker signing his name on Star Wars Valentine's for a little party at school next week. This particular card came from Target (holla) and came with tiny light sticks that you stick in each envelope. Who's celebrating this weekend?
Weekend reading… 
19 books to help kids during stressful times.
Personalized shampoo and conditioner. Anyone try this?
The coolest airbnb's for every state. I love this list. (And the Massachusetts' one looks amazing.)
"I miss my mother the most." UNICEF brought these two refugees together, 80 years apart.
Anyone ever try these kiwi crates for little engineers?
This shepherd's pie was so good and easy. Variation: used this organic cream of chicken, added some Worcestershire, and a bag of organic mixed veggies.
Enjoy your weekend! (Worth noting: Finding Dory is FREE on Netflix right now. And Trolls is available to rent on Amazon. Yessssss.)