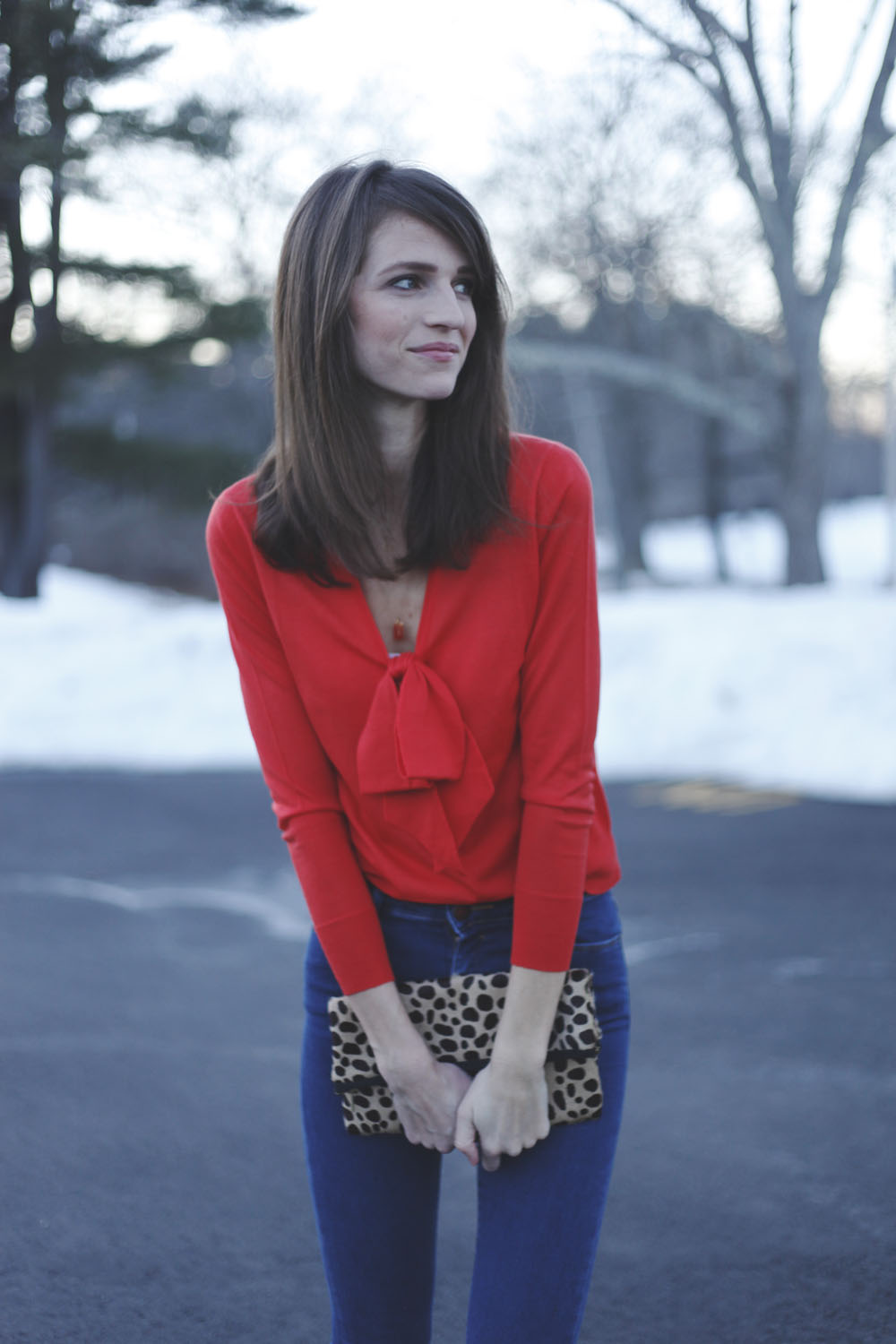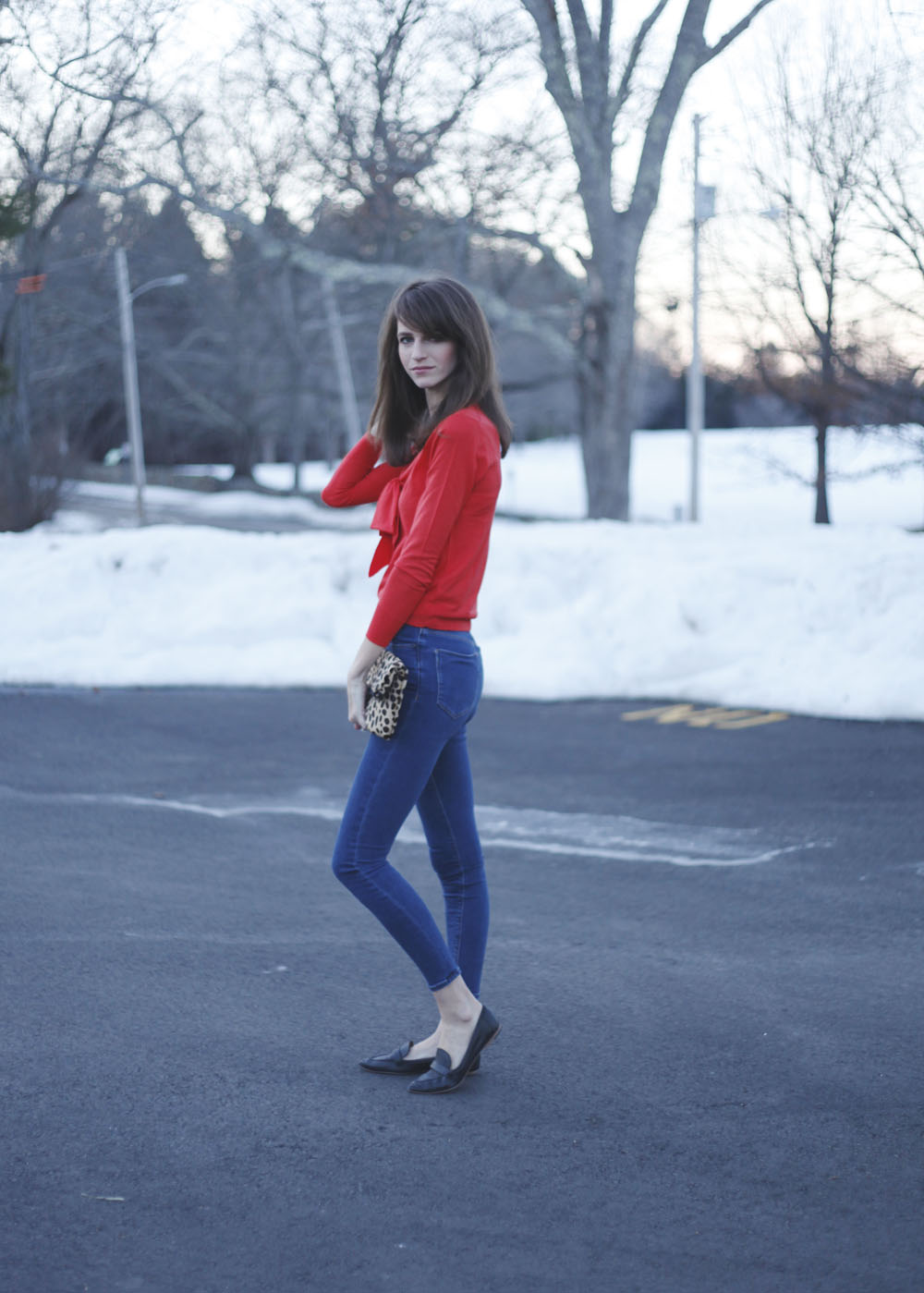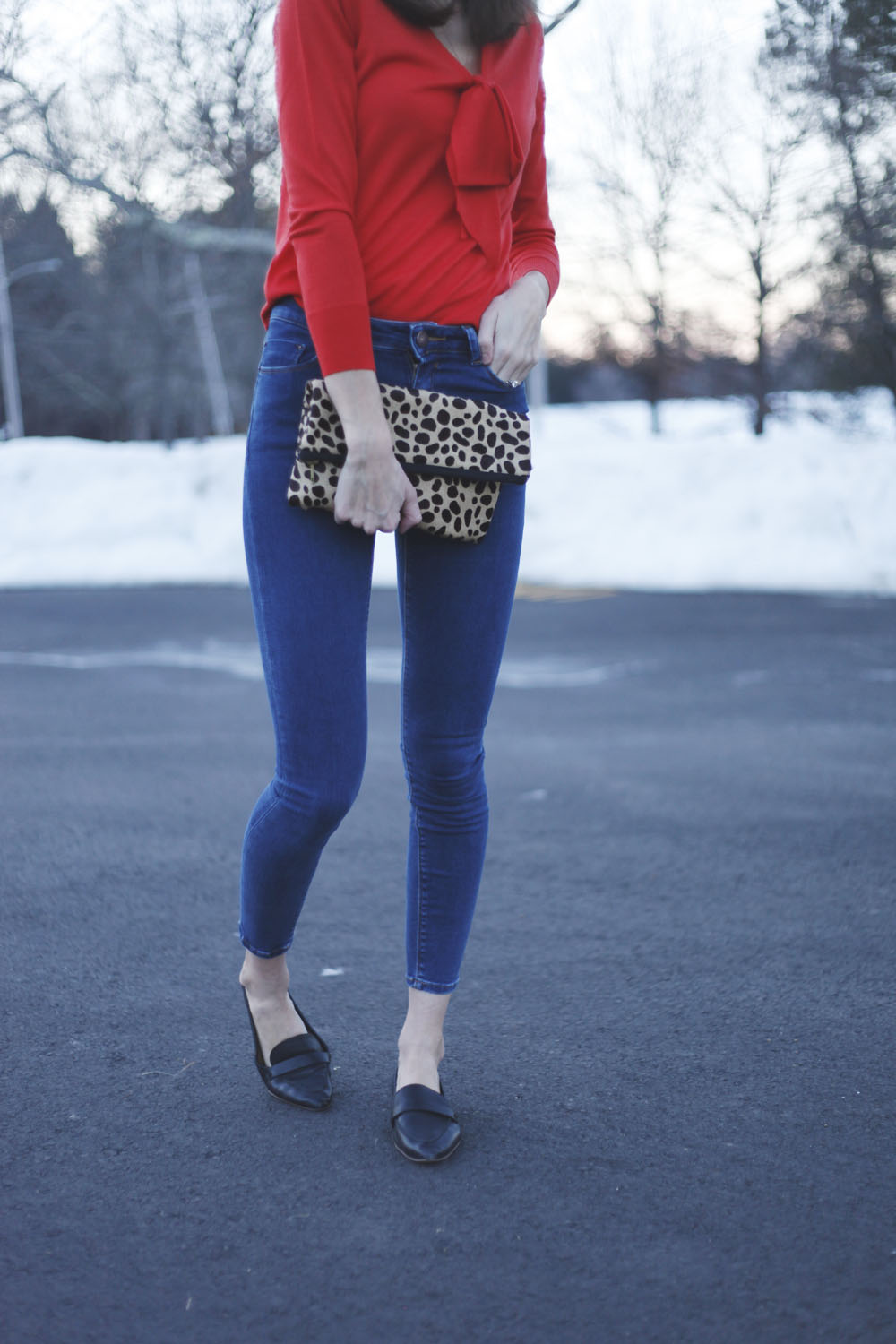 sweater: J.Crew
jeans: ASOS
shoes: Nordstrom
clutch: Providence Story
The other day I walked out of the house, about 6 PM, not to return till close to midnight–girls' night! Anders, both this tiny little bubbly boy who was just inside me and this toddler on the precipice of boyhood, was sitting on the couch at the time, playing with Magnatiles. Right next to my front door is a window into the living room where I could watch this, like I'm oddly on the outside of my own life looking in. There's the door, at my fingertips, where I could reenter, chaos and all, at the push of a handle, my existential pondering whisked away immediately with a cry for food, a fight over a toy car. But I stood there, for about two seconds in all, really, and watched this moment.
There was a time where that exit would've been accompanied by crying. First with Parker, then with Anders. Now they can cuddle up quite contentedly with Dad and know with certainty that Mom, she'll be back. Motherhood slowly trickles into this quiet independence where you're not the only one who could possibly meet their needs after being in a you're definitely the only one who can meet their needs camp for what feels like forever.
Here I rejoiced as I headed into the city with friends and mourned the little baby who needed me and me alone. I'm convinced that's motherhood. Two feet, firmly planted in opposite camps. Longing for and looking ahead. Bitter and sweet. Happy and sad.