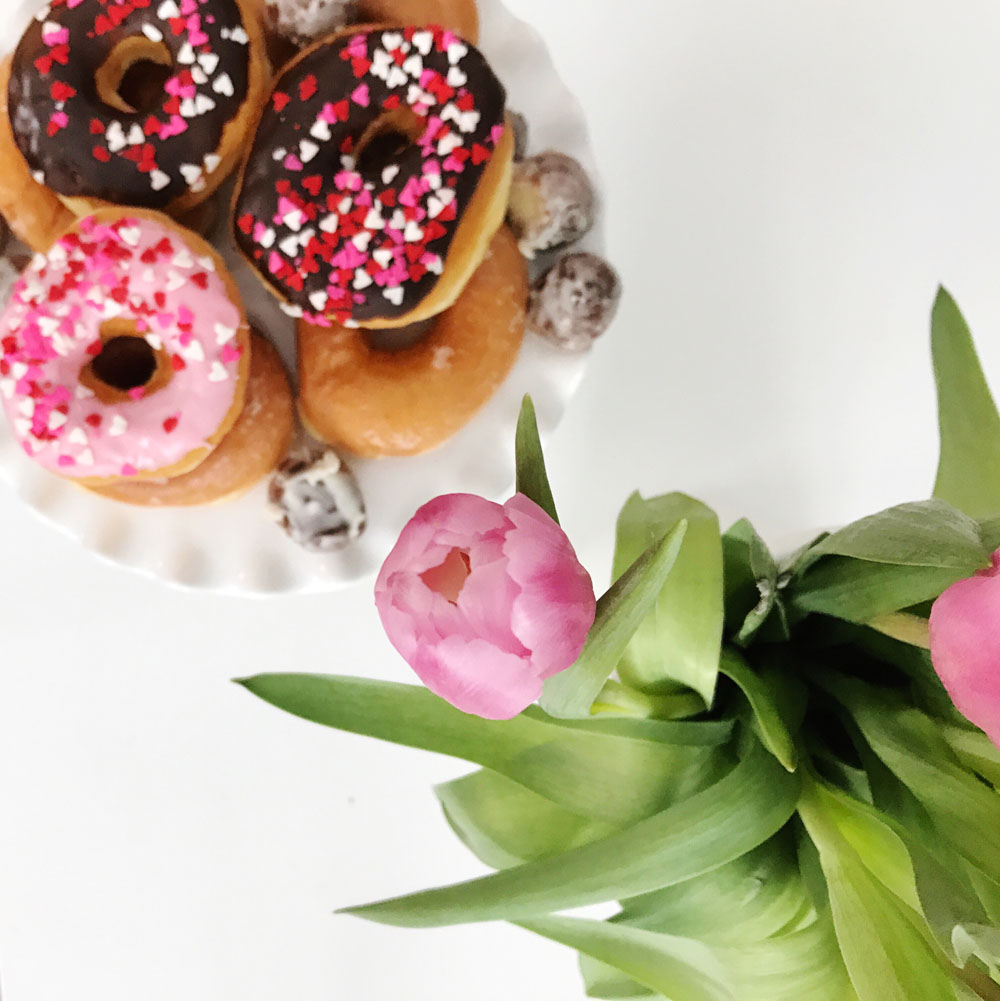 I hosted a little Valentine's Day kid/mom brunch the other day. 10 kids! 3 moms! Not enough (actually, none. A big oversight on my part.) mimosas! But plenty of snow outside for the kids to romp in for a bit, and then warm food once they came inside. Plus, chocolate covered strawberries for them to make.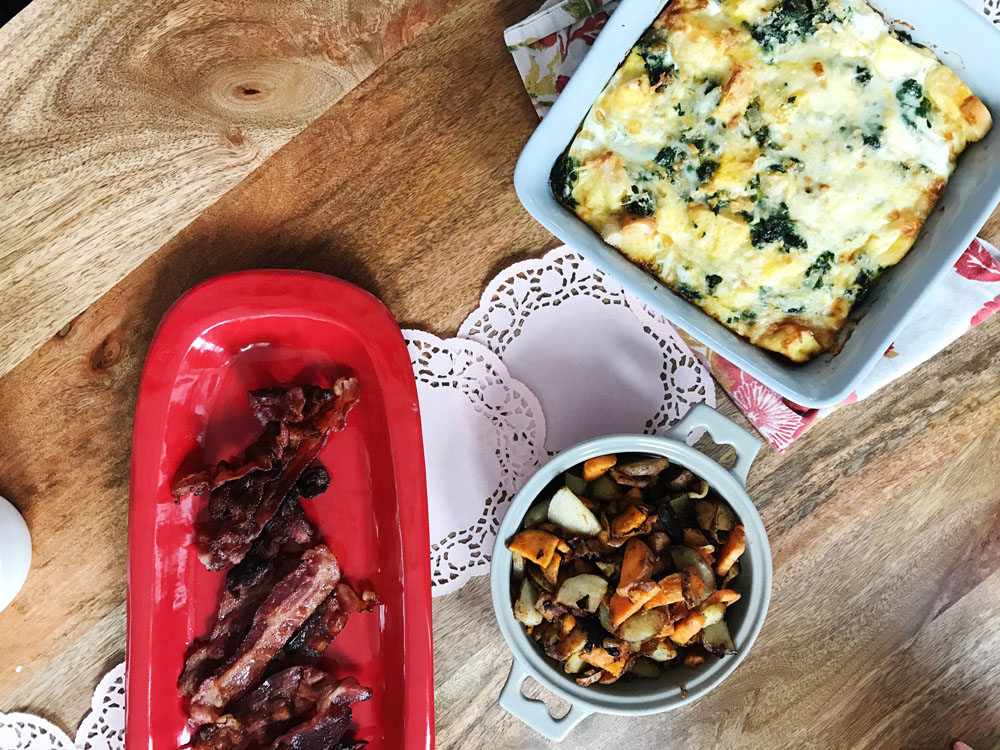 Bacon, home fries, and a Smitten Kitchen strata.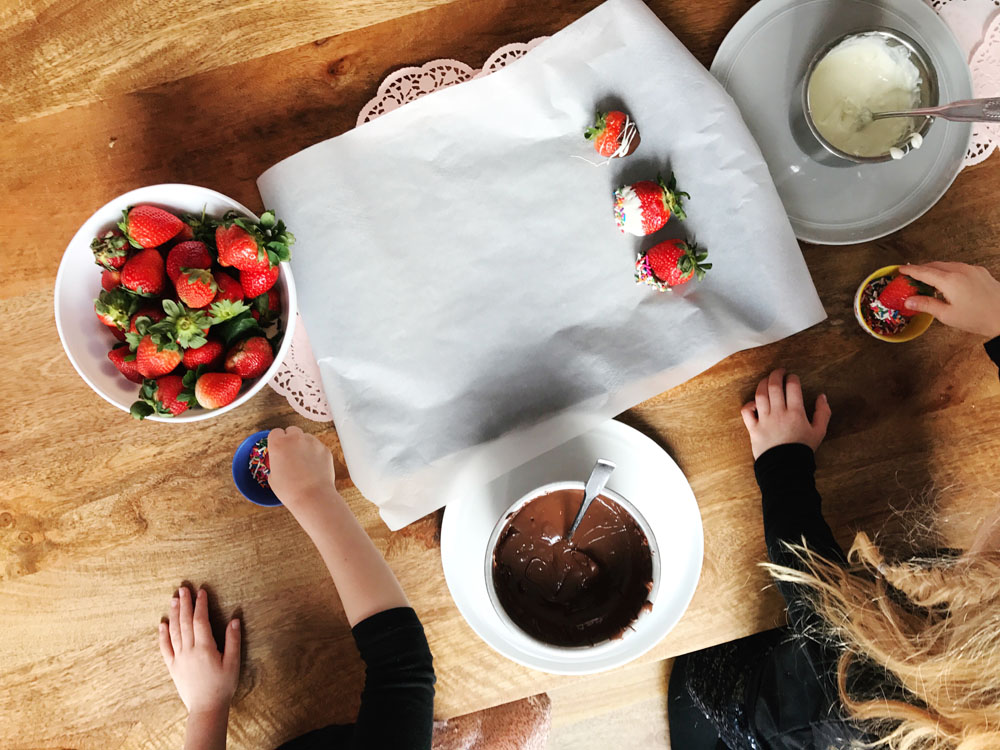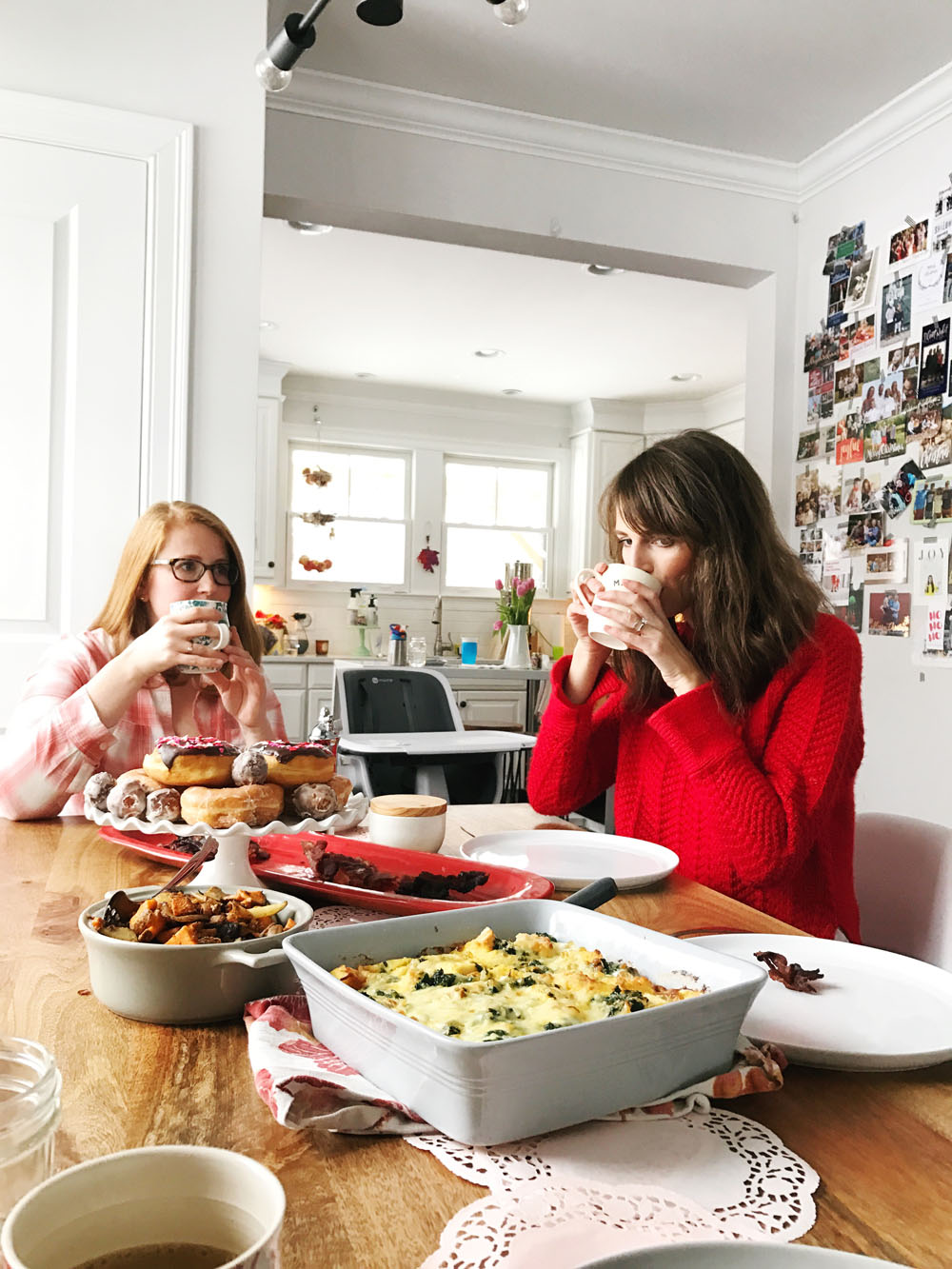 Is it time for me to take down my Christmas cards? They've been falling down slowly, one by one, so at this point it's just a waiting game to see who's the last man standing.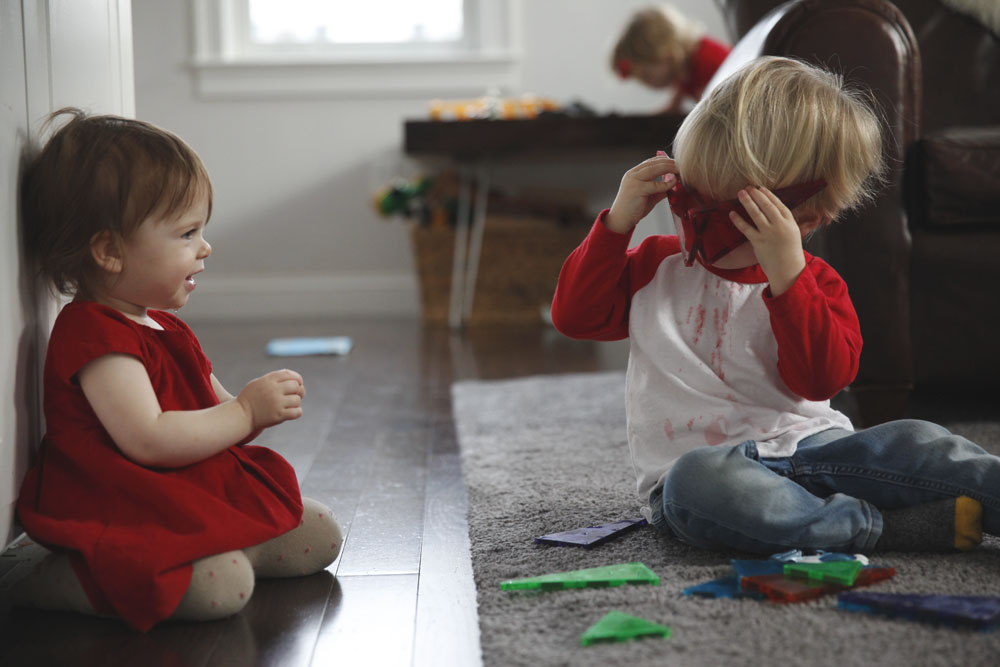 Anders playing peekaboo with his friend Alma. Mannnnn. That was a cute moment. And, would you believe it if I told you I got every last bit of the strawberry out of Anders' shirt? I did! #Momwin #Oxycleanwin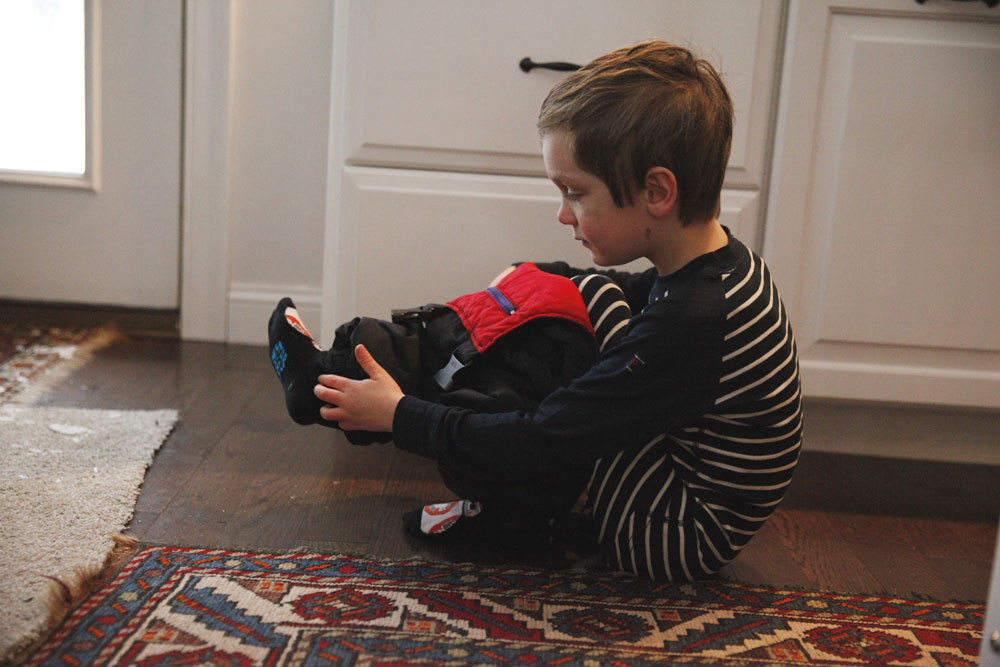 Snow gear on, snow gear off. If someone is outside shoveling, Parker must be out there with them. He doesn't like when that's going on and he's not outside too. It's sweet. So is that little blueberry spot on his cheek from his breakfast.

Anders must've sat here playing with this Magnatiles structure that I built him for a good 45 minutes, maybe longer. He opens one of the compartments, slides a car in, and closes it again. Gets frustrated only if his little fingers are unable to grab one square to open it, or if it doesn't slide back in properly once he closes it again, but is remarkably careful and interested in it for a 2 year old boy if I do say so myself. Magnatiles remain one of my better toy purchases.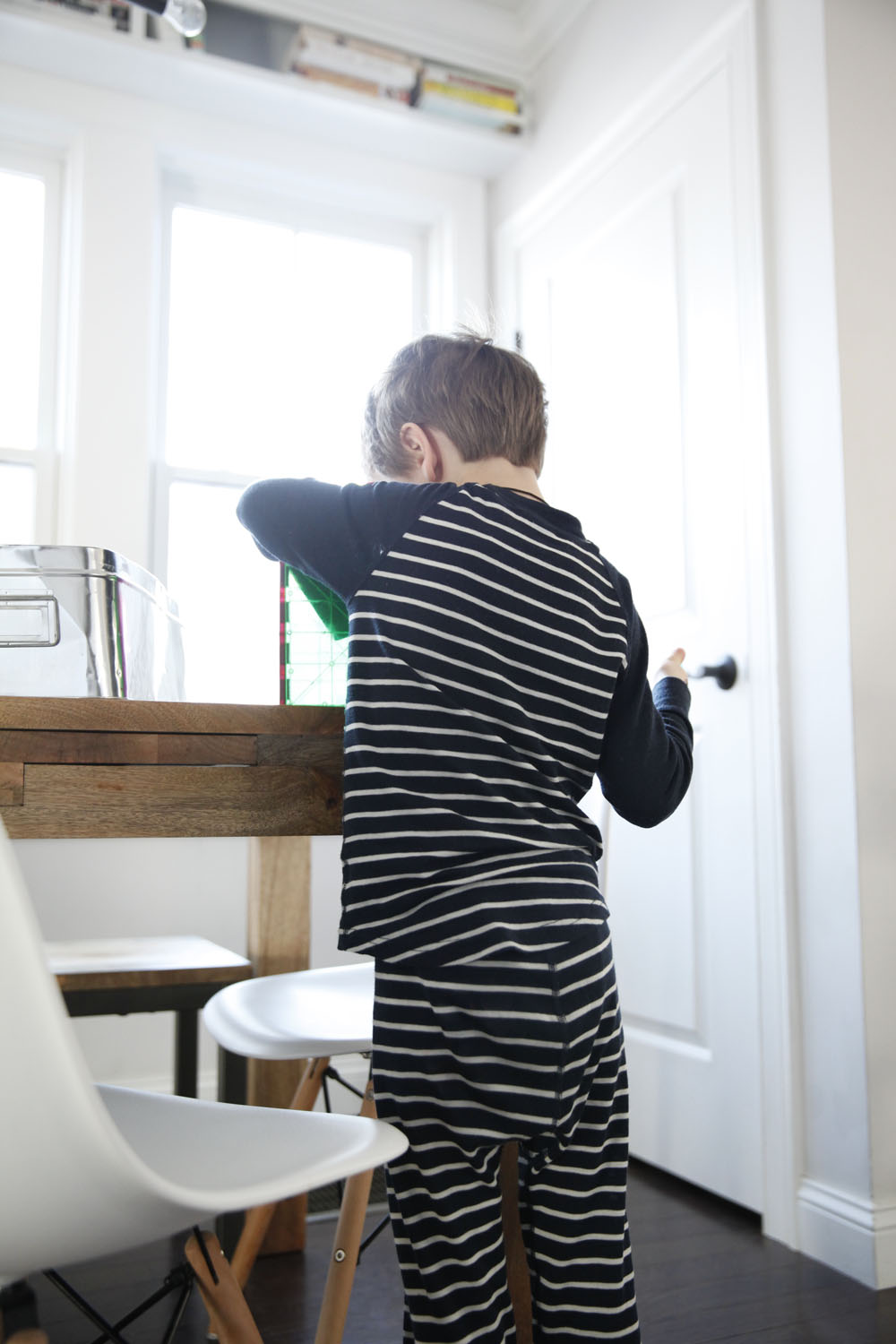 Parker's been wearing this whistle around his neck for the last day or so. He'll randomly tell me, "When I whistle, it means I'm hungry!" "When I whistle, it means dinner's ready!" "When I whistle, it means I'm coming downstairs!"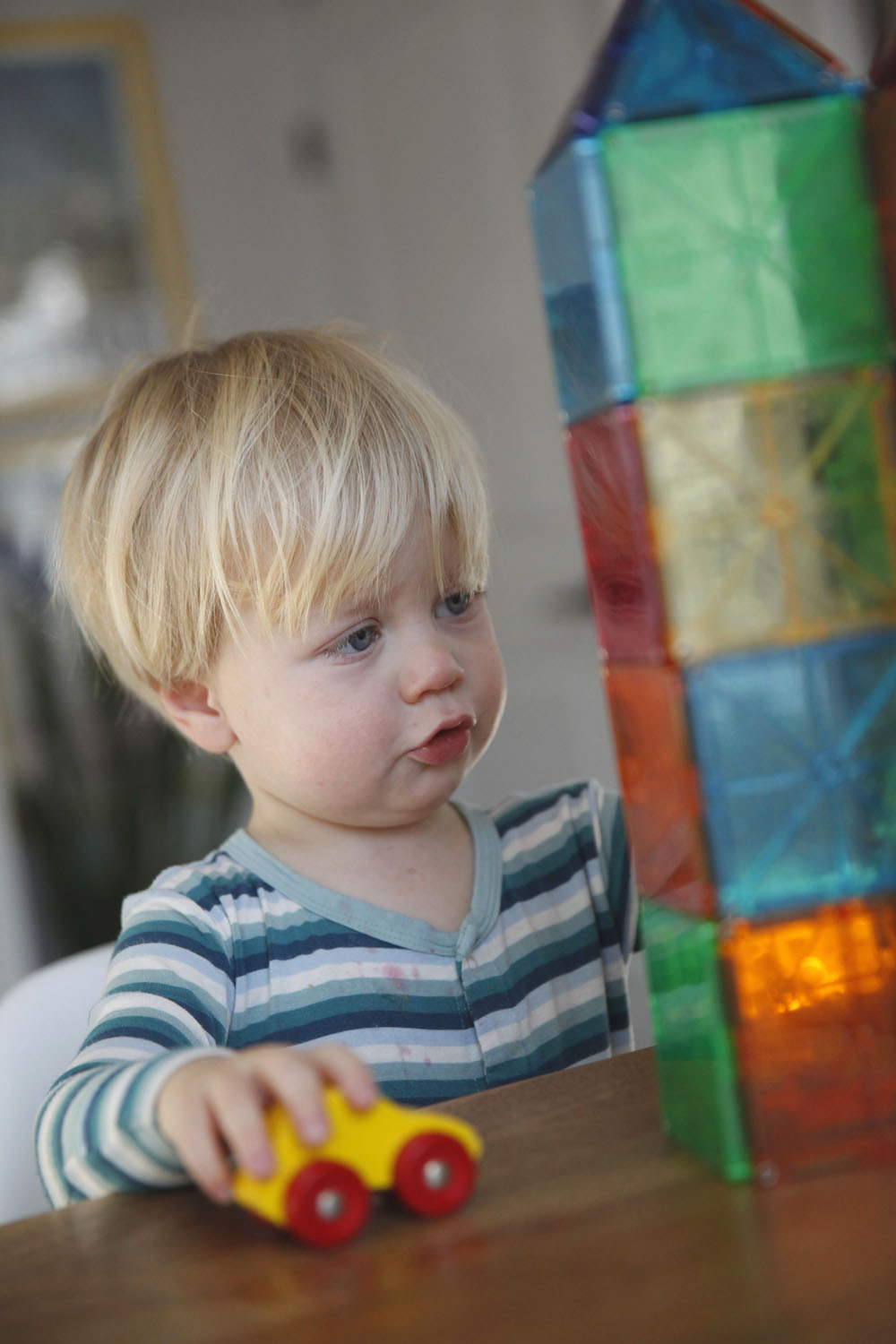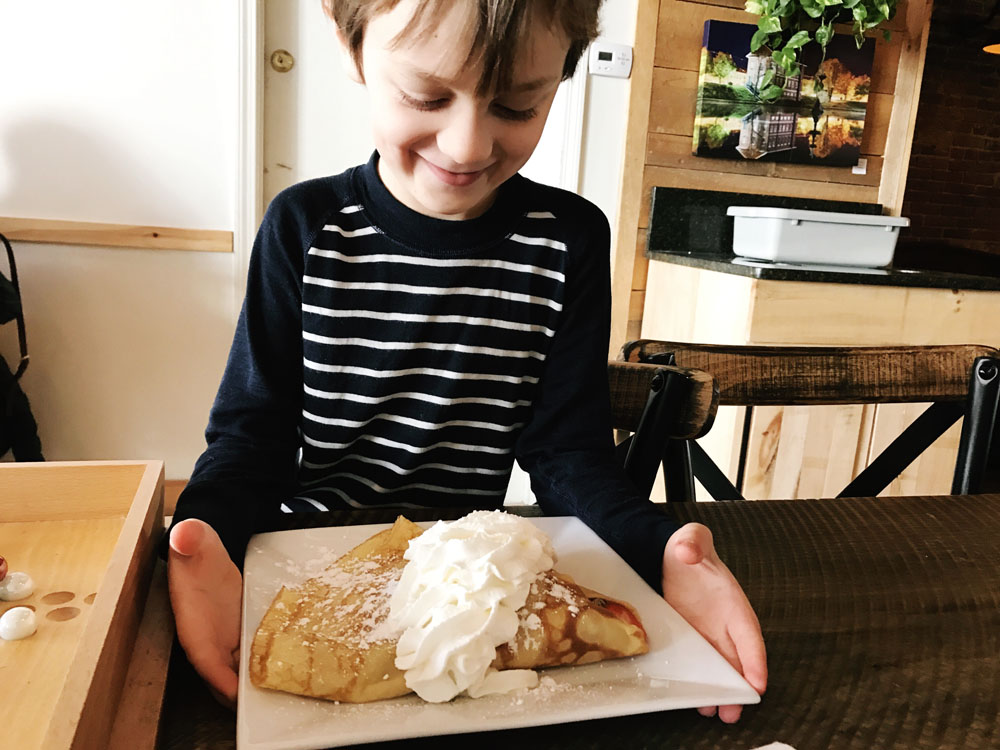 Valentine's Day. I took the boys to a crepe date to reward them for trekking out in the cold with me for an 8 am orthopedic appointment. Who am I kidding – I was rewarding ME. We made it there, only a little bit late, and with both in their pajamas, but who cares when they're little. Good news: arm continues to heal! A bit of physical therapy and we should be nearly normal (perhaps forever slightly limited mobility with this one particular movement, but I'm thinking (hoping) it won't be a problem for me!). Parker and Anders got crepes completely filled with berries and Parker ate every last bit of that one pictured. I got eggs, carmelized onion, Grafton cheddar, and sausage in mine. Yum.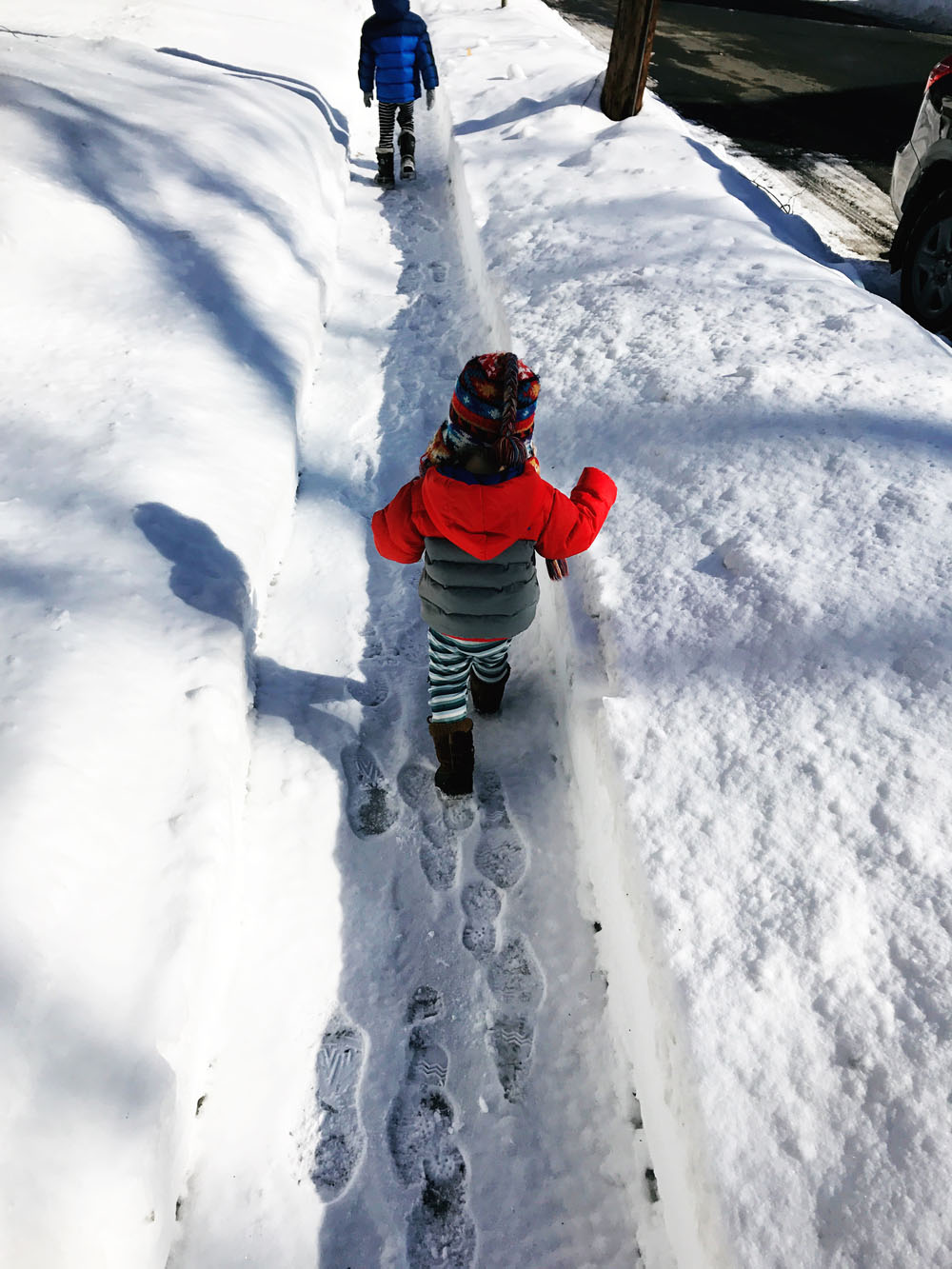 After the crepe date, I parked the car and we were about to head into the house when I decided on a walk instead. Through the snow tunnels of plowed sidewalks, crushing ice, stomping into slush, spotting skinny icicles, and feeling the sun on our faces. No agenda.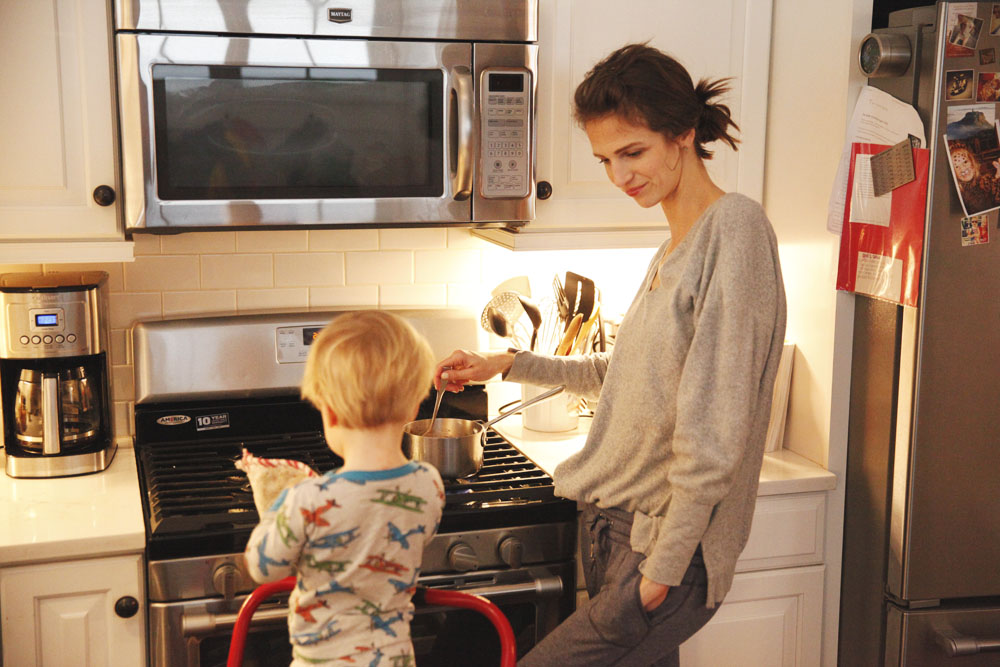 Watching me stir hot chocolate and waiting eagerly to drink it!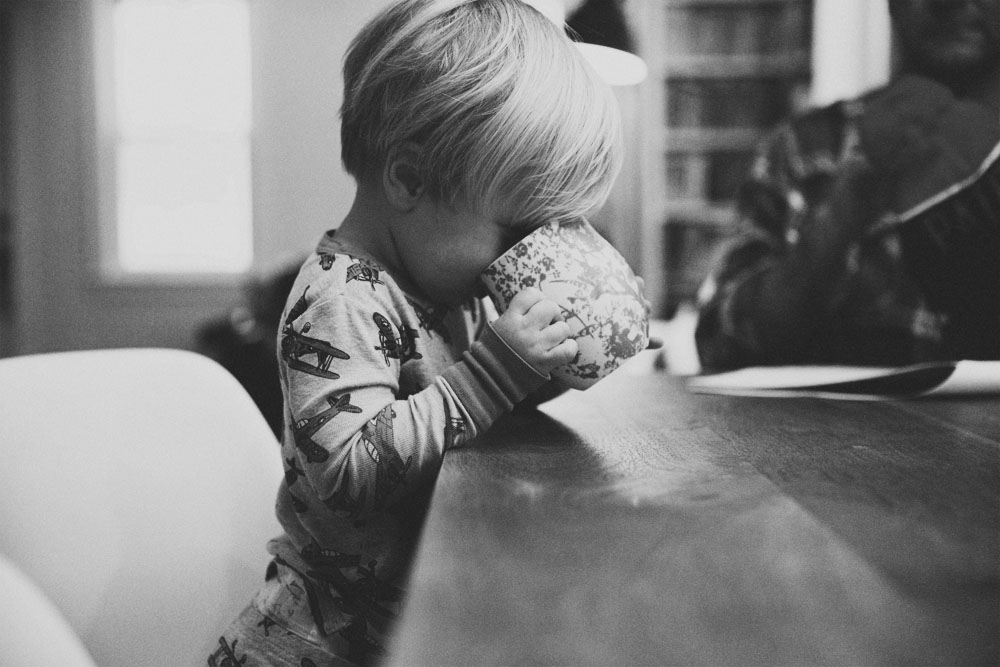 I'm noticing a trend here: my kids are in their pajamas all the time.