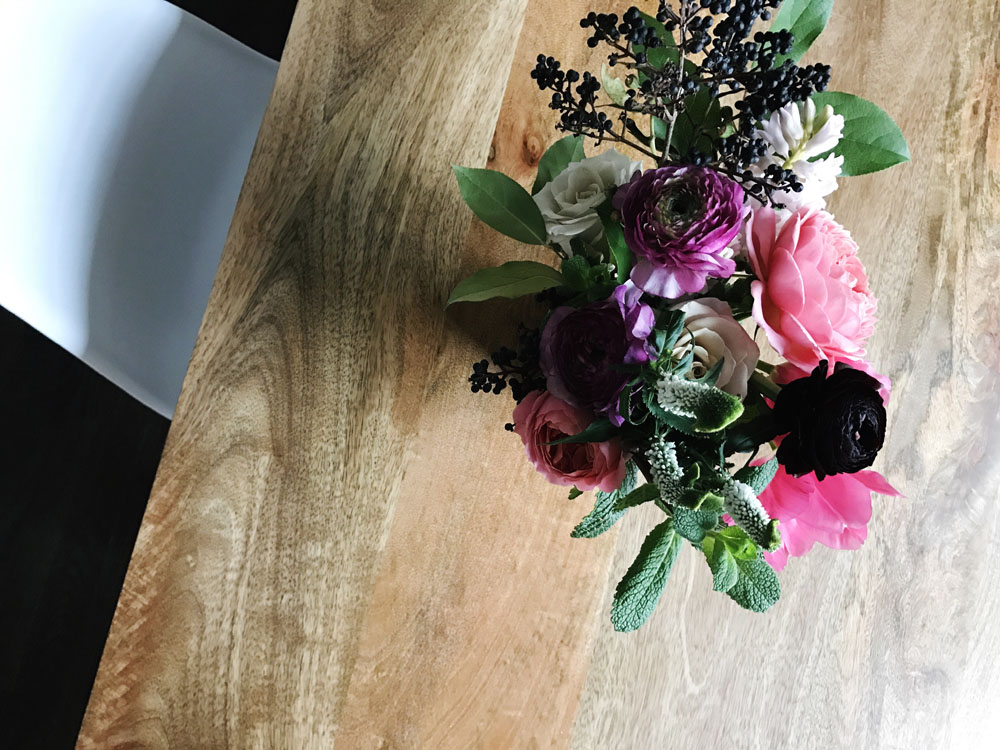 These flowers arrived at the door the other day from our friends Sylvia and Lodovico in Italy. I was blown away. They're so beautiful and she's so kind. We miss you, Sylvia!
Some weekend reading!
This is a hilarious "first look" for a bride and groom.
This book is at the top of the best sellers list right now (not Orwell's 1984, though that is too!).
This sweater is such a beauty.
Oscar Nominations!! (Any predictions?) I've only seen three of the Best Picture Nominations so I've got my work cut out for me. I heard Lion is awesome.
Addicted to chapstick? (I am.)
These makeup makeovers are insane – number 5??! How is that possible with only makeup?
This petition to welcome refugees takes under a minute. Please consider signing if you feel so moved.
Cauliflower chowder. This looks delicious.
How's everyone doing? It's been an intense week. Hanging in there? Staying off social media? Facebook? Staying very much on Facebook? Hopefully we can all unplug a little this weekend, have a cup of tea, and read a book. See you next week.