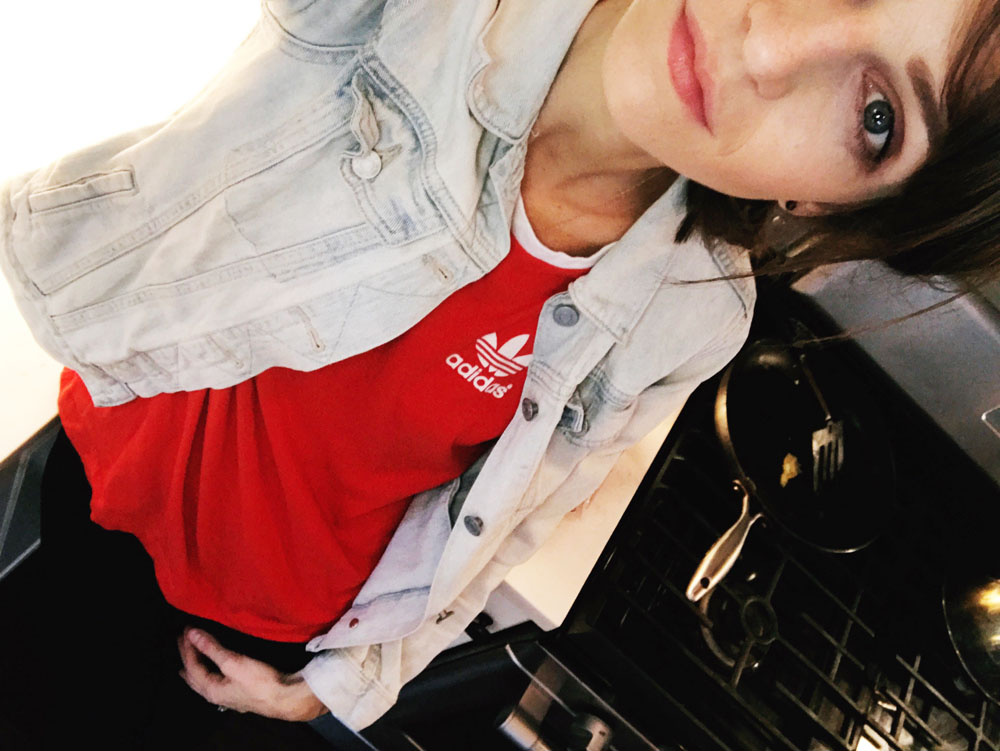 one. I'm always looking for the perfect craft/art/thing-to-pass-the-time-that-isn't-a-screen for the boys for winter time. Well, there's no such thing. BUT, there are certain things that keep their attention longer than other things, that are interesting and new and that have an easy clean-up and function well. And these pens are definitely one of those things. I'm loving them. They go on effortlessly and dry completely so that you can smudge a finger over them, and nothing smears or comes off on your hand. The boys love them too.
two. The Trader Joe's employees. I went recently and was wearing my sling and this woman comes over and asks me what happened, helps me with my wine, brings me to a checkout, tells me the flowers that were already in my cart are on them, and then grabs someone to help me to my car. I mean, my goodness. It's been a rocky week in America, has it not? Head to your local Trader Joe's to have your faith restored.
three. This sweatshirt is the ultimate cozy sweatshirt. The perfect slouch and I love that it's got the ringer contrast too.
four. Diffusing oils. I'm not selling them or anything, but I love diffusing oils all winter long. I put a shot of my favorite on IG story and had a lot of questions about it afterwards. I'm not an expert by any means, but my diffuser is this one by Stadler and my favorite oil at the moment (I have a lot, but I'm really into this one right now) is this tranquility blend. (For what it's worth, I have done some reading up on this company–back when they were still called Native American Naturals–and they're high quality oils. They're not a MLM like YL and Doterra are, so you just buy directly from the website, not an individual seller. Plus, free shipping!!) The blend smells amazing. Citrusy and calming.
five. I was so blown away by the numbers of people all over the globe at the Women's March. What an incredible thing it must've been to take part in. It feels, to me anyway, like we're in unchartered territory, entirely unsure of what's to come, but it's so comforting to know that millions of like-minded men and women believe justice, peace, and equality are non negotiables. Power in numbers.